The Amazing History Behind Ancient Egyptian Jewelry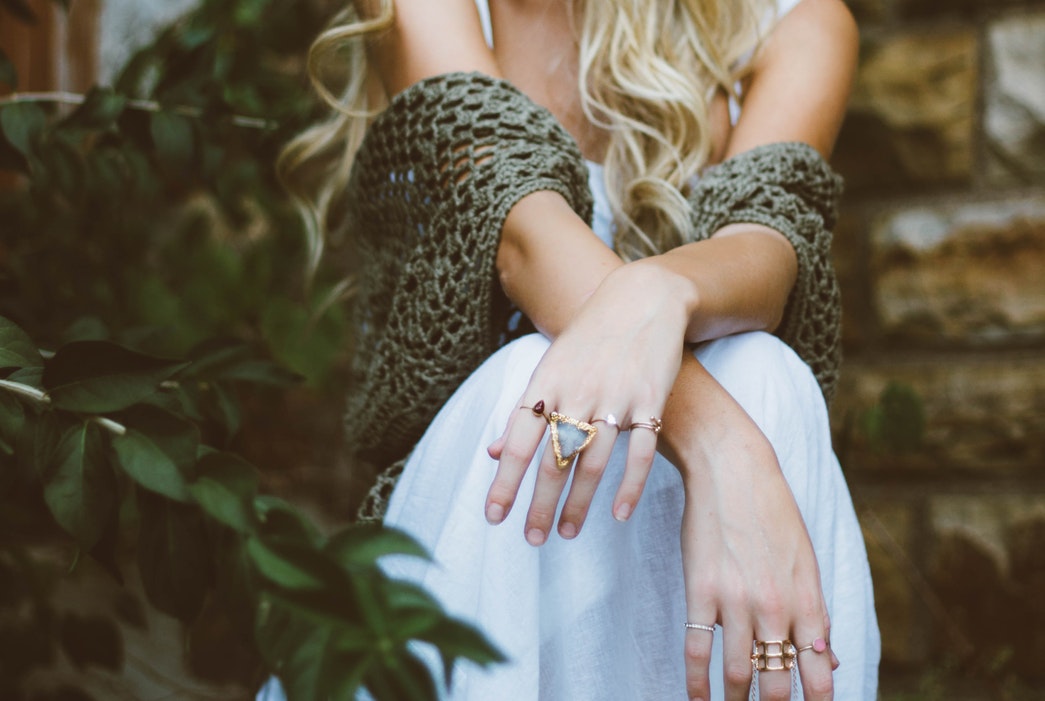 The Amazing History Behind Ancient Egyptian Jewelry
Even though it's been hundreds of years since the first pieces of ancient Egyptian jewelry were crafted, make no mistake they are a vital part of history. Our ancestors in Egypt crafted some of the most dominant and civilized pieces in the world. So in this article, we figured we would take you on a little ride and explain some of this history to you as well as show you how you can invest in these pieces.
Empowered by advances in technology, and access to gemstones and precious metals ancient Egyptian jewelry were known as nobles of appreciate.  A cultural royalty if you will.  And it was not long before these pieces became one of the leading forces in the jewelry manufacturing industry and created a long-lasting trend.
One of the most known ornaments from ancient Egypt is the wide collar necklace. This piece was generally using beaded rows and contain symbolic shapes like animals or flowers. The collar necklace was worn stretched over from breast to collarbone. Other common pieces from this time period include pendants, necklaces, earrings, and rings for both men and woman. 
It's been said that perhaps the rising moment that came to define Egyptian jewelry was the discovery of gold. Gold is the most used metal in these kinds of pieces. The discovery allowed Egyptians to quickly collect vast quantities of the metal and create the one-of-a-kind designs we see today.
Though gold was one the of predominant materials used to created these pieces, copper was also used. History says that the masses could afford copper well before the discovery of gold. They minded their materials in the Nubian deserts where they eventually found gold in a variety of colors including grey, brown, and rose. 
History says that Egyptians were known to believe in the spiritual significance of their jewelry. They believed that certain pieces helped them ward off evil, fight in battle, and protect their overall health and well being. They believed the certain colors, designs, and materials were associated with supernatural powers.
For example, the stone Carnelian is a reddish orange stone that they believed is infused with potency and energy. Because of their strong spiritual beliefs, Egyptian jewelers were known to follow a very strict guideline for obtaining and selling their creations. 
Related: An Educational Guide for Buying Diamond Studs

If you think you have some ancient Egyptian jewelry and you're interested in selling it, the first thing you'll want to do is take it to an appraiser or your local jeweler (A.K.A Raymond Lee Jewelers). Once you get your piece evaluated and you know it's worth something you can find a potential buyer. 
9 times out of 10 if you get the piece appraised by your local jeweler they may want to buy it from you at a fair price. 
Related: How Much Money Can I Get For My Jewelry?
Raymond Lee Jewelers
Here at Raymond Lee Jewelers, we believe that behind every piece of jewelry there is a smart buyer. We also believe that picking out the perfect piece of jewelry aids in getting the best possible return on your investment. So what are you waiting for? Talk to one of our expert service advisors today and get the most for your old jewelry. 
Areas we serve
We are located in southern Florida in the city of Boca Raton. We proudly serve Boca Raton and the surrounding following areas: Palm Beach, Fort Lauderdale, Miami, Broward, and Miami-Dade. Stop by the store and talk to one of our experts about selling your ancient jewelry today.
For more information you can also chat online, or email one of our diamond advisers at in**@di******************.com. Or feel free to visit us at 2801 N Federal Hwy, Boca Raton, FL 33431. Our hours of operation are Monday through Friday 11am-7pm, Saturday 10am-5pm, and Sunday 12pm-5pm.