How Much Money Can I Get For My Jewelry?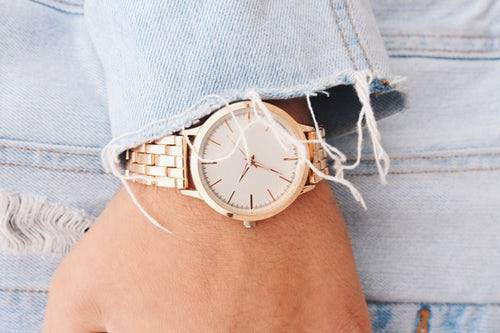 So you have an old piece of jewelry lying around. A piece that you don't wear often. And you're thinking you'd rather sell it and put the cash to good use. Maybe it could help you pay a bill or get your car fixed. But how much money can you really from your old jewelry? And is it even worth it to sell your jewelry?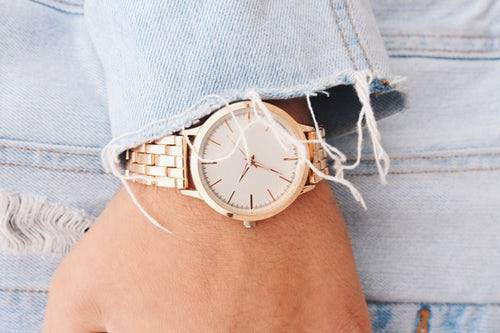 Though there are a few places you can sell your jewelry, the most common one (and recommended) is a jeweler. And nowadays many jewelers allow you to trade your jewelry online so there are many options for you to find a potential buyer. If you don't prefer to sell your jewelry to a jeweler you can also consider options such as pawn shops and selling online via eBay or craigslist.
How much can I get for my jewelry?
You should never expect to get the same amount of money that you paid for your jewelry in return – from any buyer. But a jeweler is the best option if you're wanting to get a fair return on your jewelry investment. Jewelers appreciate old jeweler far more than any pawn shop, online-trade in program, and even buyers on eBay and Poshmark.
Typically it's jewelers that offer you the best price you could hope for. It's often around 20% to 30% of the original price you paid for the piece. There are some cases where you are likely to be offered more, it all just depends on the piece of jewelry that you have and the condition that it's in. If you sell your jewelry to someone (or somewhere) other than a jeweler, in many cases, you are likely to be offered less money.
There are a few different reasons why you probably won't get more money for your old jewelry. The first reason is that the appreciated value of your jewelry has gone down. Consider it the same as selling your old belongings in a yard sale. If they aren't new or in-style, people likely won't pay the same amount for them as you did when you bought them.
Another reason you probably won't get much from your jewelry is that, if you choose to sell to a resell retailer, those kinds of buyers need to make money too. This is where selling to a retailer and selling to a single-buyer differ. Someone like a collector who just wants the piece may be willing to pay a higher price for someone that wants to make a profit from it.
Click here to read more tips on selling your old jewelry.
Are there any alternatives?
Truthfully, these are your only options if you're looking to sell your extra jewelry for cash. If you're looking for another piece of jewelry you can always ask the jeweler if you are able to exchange your piece for a new one. Then you could just pay the difference in the value of the pieces.
A jeweler you can trust
Here at Raymond Lee Jewelers our acquisitions team specializes in the appraisal and purchase of jewelry such as diamonds, rare luxury estate jewelry, antique jewelry, luxury watches, and modern designer estate jewelry. It's our number one goal to be a partner that our customers can trust.
Whether you're seeking a return on investment you made for some large GIA diamonds, a valuation on a "priceless" vintage  Van Cleef & Arpels suite, a quote for an antique Russian parure, or simply a worthy asking price for a new model but pre-loved Rolex, our selling experts are here to help.
Our customers trust us first and foremost because we appreciate what you're selling. We are well versed in the greatest names of jewelry designers from Aldo Cipullo and Zolotas to Tiffany, Cartier, Boucheron, Chopard, and David Webb. But that's not the only reason they trust us. 
Our customers also trust us because when it comes to selling your old jewelry we offer a reasonable return on your jewelry investment. That's what most jewelry is, an investment. And here, we understand that. There are no scams, no secrets, and no compelling television ads trying to lure you into selling your old jewelry. Just an honest jeweler with honest customers. 
Learn more about why you can trust us.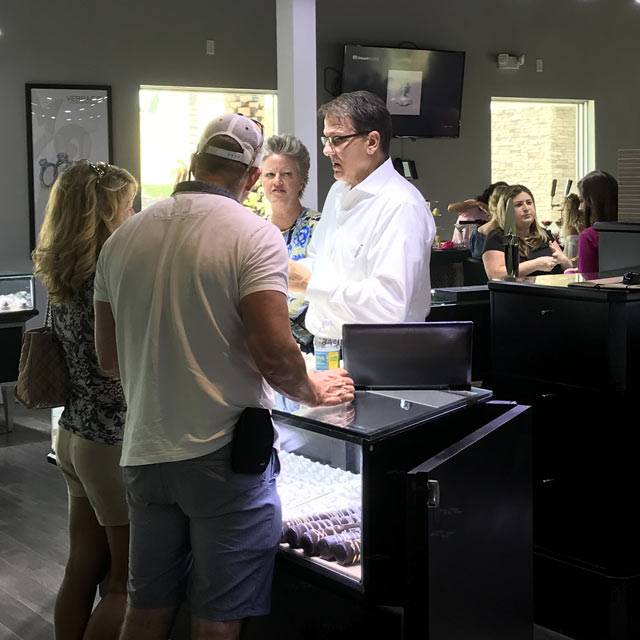 Areas we serve