If you have estate or antique jewelry and have interest in selling you have multiple approaches available. No matter which of the avenues you choose you should start by getting it appraised from a trusted source.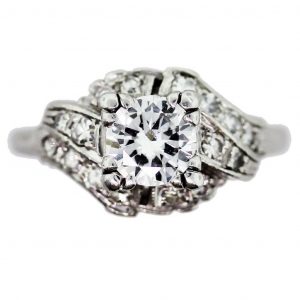 You will find two types of buyers for antique jewelry, collectors and resellers. Collectors may be willing to pay more for a particular piece, but will not likely buy your entire lot. You will need to decide if you wish to sell the pieces individually or as a group. Of course individual sales will take much more time and haggling. Selling by the lot will be quicker and easier, but may yield less dollars.
Let's look at some of your options in selling antique jewelry.
Ebay
Auction websites can be a good source to sell a collectible piece, but be aware of the time it will take for you to take multiple photos, provide a proper description, and even set up the initial account. Then you have to deal with shipping, insurance and a customer who may, or may not be satisfied with their purchase or even your description of the piece (that's if your winning bidder ever actually pays you). And don't forget – eBay takes a cut.
Craigslist
Not likely a good option to sell antique jewelry. You'll have to make arrangements to meet a stranger in a public place, deal with no-shows, handle large sums of cash, and of course there's the creepy factor.
We Buy Gold and Silver Storefront
These places buy gold and silver below market value and sell at a profit to places that melt it down. They will not take into consideration the antiquity or collectible value of your piece. It is all about precious metal content and your pieces may be worth far more than that.
Pawn Shop
Pawn shops may provide a service, but that service is loans that use products as collateral. You will not do well with antique jewelry at a pawn shop.
Deal with a trusted reseller
Finding a store who resells jewelry may be your best bet in getting the most from your antique jewelry. Many may even offer you an option for consignment, which may pay you even more. You'll be dealing with an established business who will review your entire collection, and a business that knows the market. If you are looking to sell jewelry Boca Raton, we certainly hope you will consider us.
Raymond Z for Raymond Lee Jewelers, premiere fine jewelry and luxury watch boutique and buyer.