Do you have some valuable pieces of gold jewelry lying around that you have always known were valuable and never wear? It may be worth taking the time to see how much these pieces of gold are worth with gold buyers in Boca Raton and selling them to make some extra money. Many people have pieces of gold that are incredibly valuable and they don't even know it. There are a number of ways to sell your gold jewelry Boca Raton that are safe and reliable and can make you a lot of extra money. Check a few of these out below and see what works best for you and the jewelry you are looking to sell.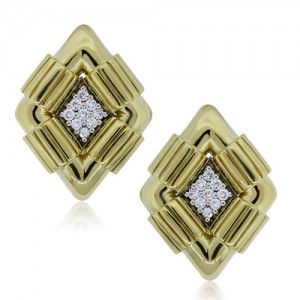 Mail Away Gold Places
While many of these gold selling places that ask you to mail pieces of your gold away are scams that don't give you the full value for your gold, there are a few out there that are legitimate. What you may want to do first is go to a gold buyer in Boca Raton and get them to give you an estimate for the piece before you send it off to the mail away places. While you definitely won't get the same price, due to the service these mail away gold locations will charge, it's good to know what your gold is valued at locally, so that you know if these mail away companies are ripping you off or at least offering you a good deal. All of these places are supposed to send your piece of gold back if you are not happy with the price they offer you, but it's definitely worth taking the time to research the companies before you send your gold away and make sure they don't have a lot of bad customer ratings.
Hotel Gold Buys
There are some companies that advertise themselves as buyers of gold who will come to your town and be at a hotel for a limited time and offer large amounts for good gold pieces. This is a great way to sell gold Boca Raton when they happen to be in town at a local hotel. You will have to watch for their advertisements though and keep up with these gold buyer's schedules so you can be sure to show up when they are around and show off your wares. This is also a time and place where it's important to know the real value of your gold jewelry before you visit these gold buyers, as they will usually try to get your gold for the cheaper price than it is worth so they can make a profit. The more you know about your gold jewelry, the better chance you have at getting a fair price for it.
Coin and Jewelry Shops
One of the most reliable places to sell gold Boca Raton is in the coin and jewelry shops around town, as they are regularly buying and selling precious metals like gold and will usually offer a fair price. They too will usually offer less than the gold is worth to make as much money when they try to sell it as possible, but you can usually have more room to negotiate with them when this occurs. Many of these coin and jewelry shops have regular buyers they deal with on a regular basis, so they may not be very accepting or trusting of someone they don't know as well. Still, it's always worth a shot if you have good pieces of gold in your possession.
Pawnshops
Most pawnshops buy gold and have a good knowledge of what gold is worth on the market, especially in Boca Raton. They have a lot of people bringing them gold on a regular basis, have a way to test it's authenticity and will usually offer a fair price, though are also always trying to make a profit themselves. It's important to head into a pawnshop with a real sense of what your gold is worth before you make a deal with them. If you do make a deal that isn't right and you want your gold back, you can usually just buy it back but at a higher price. However, if you have developed a good relationship with a particular pawn shop owner, you might have a better chance of getting a great deal on a piece of gold you are selling to them.
Gold parties
Like Tupperware parties, a large group of people who have gold to sell and a large group of people who want to buy gold are put together to socialize and sell their wares to each other. This is a great way to get around people who need gold that is being sold, many of whom aren't trying to resell it themselves and will offer top dollar for a good piece. However, this is rarely the case and most people are trying to get good pieces of gold as cheaply as possible. The company who puts everyone together in the first place usually also takes a fee from everyone who attends the gold party, so keep this aspect and cost in mind as well.
Jewelry Market
. There are a number of jewelry markets in Boca Racton where all types of people, from jewelry store owners to individuals who have nice pieces of jewelry, can sell what they have to interested parties. This may be an ideal place to sell gold Boca Raton, because most of the people buying who are on the opposite sides of the booth, are looking as actual customers, as opposed to buyers who are going to sell the piece they buy at a later date. Also, buyers in this situation come to you, so you can just let them walk away when you don't like what they are offering, rather than travelling to them and making a high pressure sales pitch. While there are different stipulations to each jewelry and gold market out there, once you can figure it out and get in, you have a great shot of making a real profit off your different types of gold pieces.
Related articles