Rolex Collection 2021 – What You Need to Know
Watch enthusiasts have been going crazy over the announcement of the new Rolex collection 2021. With their virtual opening day event, Watches & Wonders, Rolex revealed their mind-blowing luxury watch collection 2021, leaving fans awestruck.
Rolex has been making some of the world's most amazing watches, catering to a specific niche of the watch collectors, so they never fail to leave them astonished with advanced versions of different watches. The brand's new ideas set them apart from other luxury watchmakers. Again, this year's collection did not fail to stress on the upgrades of the new-generation Explorer II, along with new models of the Oyster Perpetual Datejust.
It's time you take a dive into the amazing features of the new collection. This way, you can distract yourself from whatever's going on and check out some of these jaw-dropping new models.  Read further below to know the best features of the Rolex collection 2021.
The Rolex Collection 2021
The New Cosmograph Daytona Trio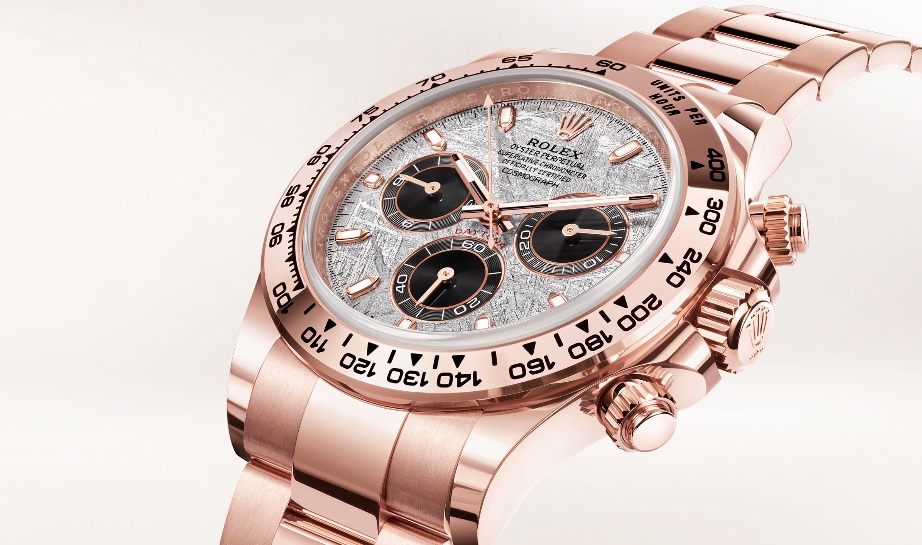 The New Cosmography Daytona comes in three different models. The new version has a unique coating that boasts asteroid-like visuals, along with a meteorite dial to give some extra personality. This version comes in 18-carat yellow Gold, 18-karat white gold, and 18-carat Everose gold, which gives out major feminine vibes.
All three editions have Daytona's original tachometric scale, which launched in 1963. The white gold model has a bold and esthetic bezel, while the other two versions have precious metals engraved in them. All three editions share something common in terms of functionality and are powered by caliber 4130, which is a self-winding mechanical chronograph movement, developed by Rolex.
The Everose version stands out from the other two and is slightly different as the links in the watch consist of ceramic inserts, making the watch more flexible. The unique feature of these watches has got to be the meteorite dials. If you love meteorite dial, you will find deep hidden meanings and symbolism in the watch. The dials signify the long history of the universe and how we link time. Other than its outspoken aesthetic features, wearing a luxury timepiece that's from out of space feels almost poetic.
There couldn't be a better trio than the Cosmograph Daytona Trio 2021. You now enjoy a chance to choose between three different Daytona models, each of a different color. What more could a watch freak ask for this year?  You'd want to get your hands on these right away if you're a Daytona Diehard fan. These watches will be made in limited numbers, which makes complete sense because it's not every day that you can add heaven-sent timepieces to your collection.
Details
Calibre: 4130
Dial Color: Meteorite
Price: $41,000 (Ref.116508), $34,050 (Ref. 116519 LN), $43,700 (Ref. 116508)
Power Reserve: 72 Hours
Case Size: 40 mm
Bracelet: White-gold folding on Oyster flex ( symbol of waterproof) rubber bracelet, yellow-gold bracelet, or Everose Gold
Case Material: White Gold, Yellow Gold, Everose Gold
The New-Gen Two-Toned Oyster Perpetual Explorer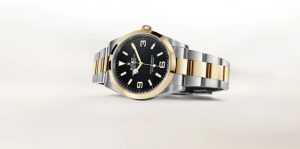 While old designs have a timeless aesthetic, Rolex never rests without bringing their OG collections back to life. The new generation Explorer is a developed version of the Original Explorer I, which made a statement on the wrists of some world's famous Mount Everest climbers. This is one of the first two-toned Explorers to come with a combo of 18k Yellow Gold and Oystersteel on the bracelet, besides a yellow Rolesor case.
It also includes the Chronergy escapement and blue Parachron hairspring feature, which was first released in 2020 with a power reserve of 70 hours. This release was quite a shock to everyone, as the Explorer has a long history of starting off as one of the most iconic watches. Features such as the 18k yellow Gold and bezel are the upgrades to this iconic watch-wear.
The Rolesor model originally launched after the summit of Everest in 1953, completed by Sir Edmund Hillary and Tenzing. Hence, this release gives major throwback energy.
Known as one of the most renowned watch companies, Rolex wanted to showcase the symbolic link between The Rolex Two-Toned Oyster Perpetual Explorer and the thrill of exploration. After all, it began with exploring nature at the highest peak. It's a beautiful way to showcase such a symbolic verb through a watch.  If you're an old-school watch lover who wouldn't mind a few advanced changes to an OG watch while making exploring more fun and luxurious,  getting this alpha watch would make a great addition to your experiences.
Features
Calibre: 3230
Dial Color: Lacquer
Price: $10,800
Power Reserve: 70 Hours
Case Size: 36mm (same size as the original model)
Material: Oystersteel and 18-carat gold
Additional Features
Waterproof Technology to 100 meters
Chromalight Display (Glow in the dark vibes)
The Explorer II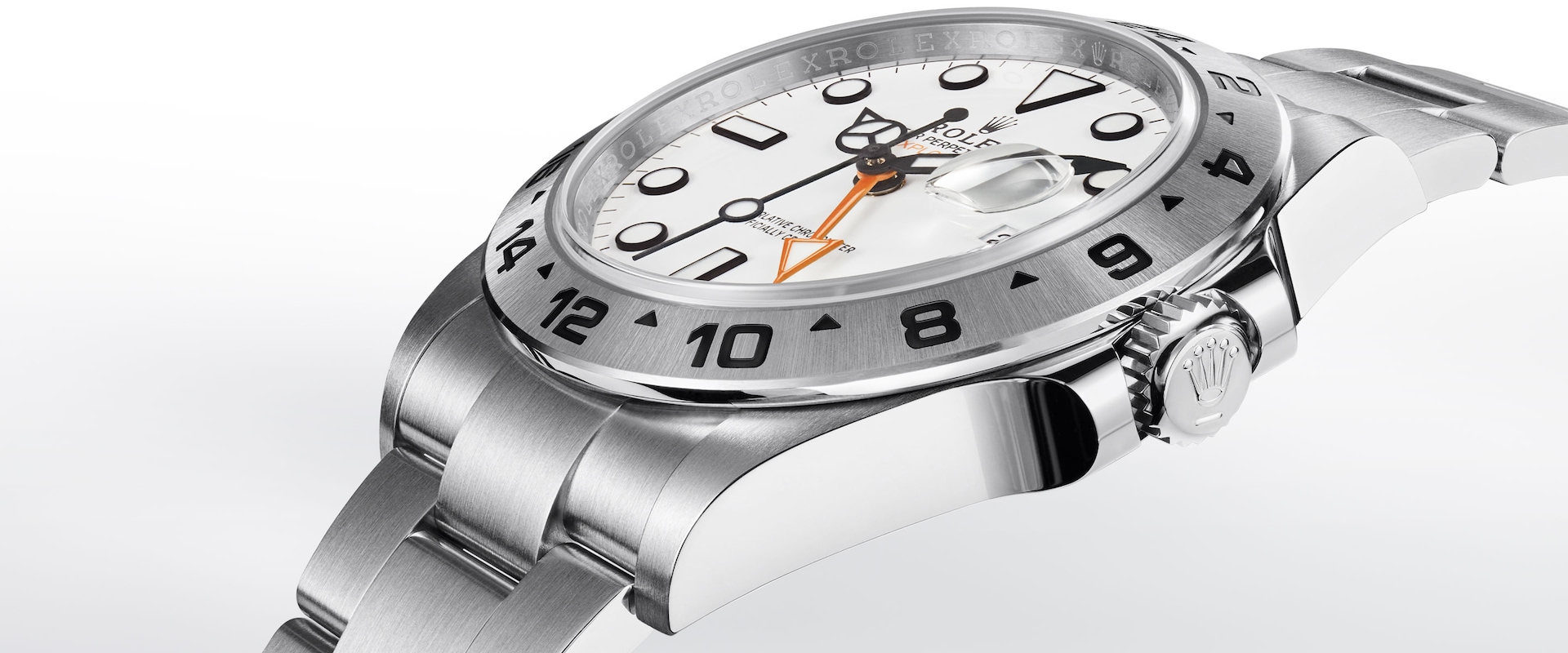 Of course, one explorer upgrade wasn't enough for the Rolex masterminds, so the company launched another model of the Explorer, the Explorer II. This was a way for Rolex to celebrate the Explorer II's 50th, along with a few upgrades. The new edition comes with a wider bracelet and slimmer case, compared to the old one. The original feature consists of the 24-hour graduations, combined with a stainless steel bezel that looks and feels fantastic. It comes in the same 42 mm size and the original orange hue featured on the 24-hour marking and inscription.
You can tell that Rolex didn't want to fully change up the original features of the Explorer, which is what makes this watch so special, but there are a few upgrades that highlight the new-generation watch-making Technology. The new-gen Explorer II is equipped with calibre 3285, with additional luminescence that enhanced the Chromalight Technology. It also features a redesigned bracelet and case fitted on an Oyster bracelet to enhance visual balance. This is combined with a white lacquer dial, black hour markers, and a matte finish on the other hands.
With the help of the orange hour hand and engraved bezel, you can tell daytime from the nighttime, which is super cool. The purpose of these mind-blowing upgrades was to make the dial more visible in dark settings. This would be a must in underground and Polar Regions. As a wearer, you can find the symbolic meaning of bringing light to darkness through this beauty!
Features
Calibre: 3285
Dial Color: White Lacquer
Price: $8,550
Power Reserve: 70 Hours
Case Size: 42mm
Material: Oystersteel
The Oyster Perpetual Datejust 36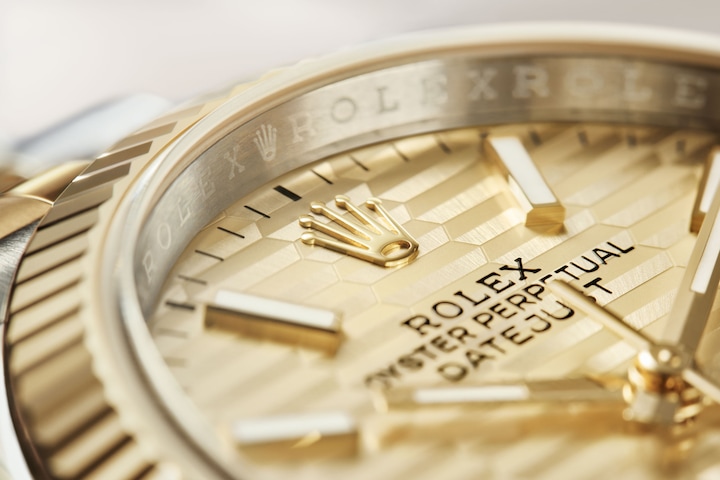 New Dials are just what watch lovers were waiting for, and Rolex's unique canvas dials in the new Oyster Perpetual Date-just 36 made sure to provide. The watches come with two new unique and aesthetic dials; one with a festive olive green palm motif and the other with a polished golden dial.  If you want to get a glimpse of nature on your watch, you can opt for the palm motif dial coupled with an Oyster bracelet. The third version includes a silver dial. As grand as the original Champagne Dial two-toned Datejust watches were, these new dials add a festive appeal to the watches from the past.
There is also a yellow gold and steel version with a golden fluted dial, as well as a steel and white gold version. Lastly, the oceanic blue fluted dial in the white gold version looks amazing. As you can see, there is a lot to choose from if you want a pop of color on your watch dial. The olive palm motif is the highlight among all three with its plain bezel and white metallic features, which give a toned-down look.
All these watches have 3235 calibre, along with Chronergy and 70 hours of power reserve. The two-toned yellow Gold and Oystersteel version are amazing examples of skill that give the wearer a well-desired appeal. The experts at Rolex created these dials using rare materials and unique designs. Combined with artisanal techniques passed down generations, they create a watch that radiates elegance and refinement. This Rolex collection 2021 implements a fantastic splash of colors that can add the finishing touches to any outfit.
Features
Calibre: 3235
Dial Color: Various
Price: $7.050 to $12,000
Power Reserve: 70 Hours
Case Size: 36mm
Water resistance: 100 meters
Material: Oystersteel or Jubilee
The New Rolex Oyster Perpetual Lady-Datejust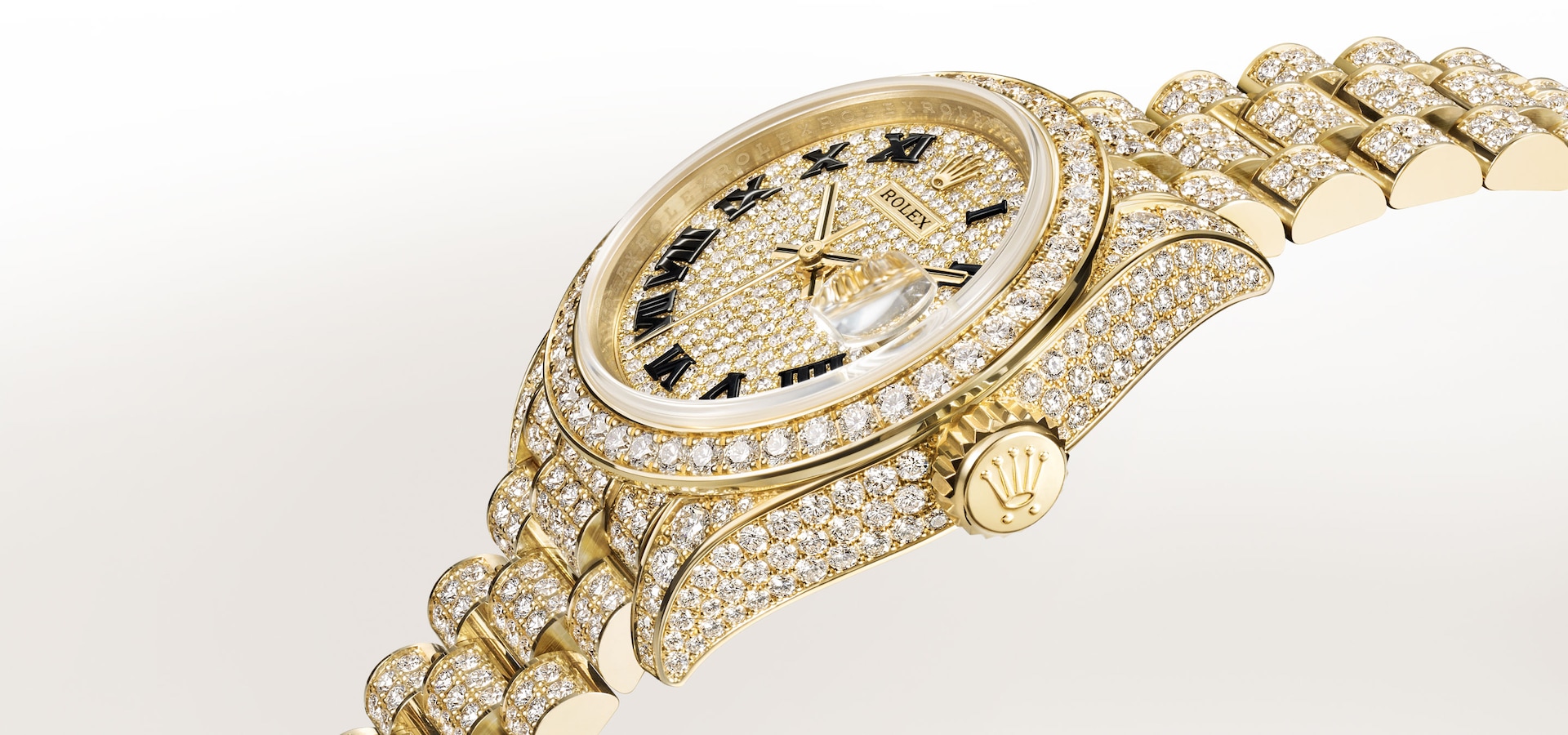 Rolex has never failed to meet the needs of their female customer base. As the leading brand in the watch market, they have come up with a dazzling new Lady Datejust gem-set watch, covered with over 1,000 diamonds. The watch dial includes almost 291 stones, with 44 brilliant-cut diamonds on the bezel. Then, there's the 596 diamonds on the president bracelet. You can already see how heavy yet beautiful the watch must feel on your wrist. Needless to say, every corner of the watch is covered in diamonds.
This new one includes diamonds on the lugs and sides of the case, which boasts great attention to detail. Altogether there are 7.5 carats of diamonds on this watch. The new lady Datejust has two models; one in yellow Gold and diamonds, and the other in white Gold and diamonds.  The watch also includes yellow gold roman numbers, which come with a black finish and allow it to stand out.
The original Lady Datejust came in 1957. Since, then, the model has evolved in terms of its watch-making Technology, such as its self-winding mechanical movement. Wearing this watch is like stepping into a ballroom of diamonds and makes you the center of attention. This mind-blowing lady Datejust watch will help you achieve all the bling you need, showing the glamour and sparkle in a woman's life.
Features
Calibre: 3235
Dial Color: Various
Price: White Gold ($134,400) Yellow Gold (131,100)
Power Reserve: 70 Hours
Case Size: 36mm
Material: Yellow Gold or White Gold with diamonds
The New Rolex Day-Date 36
Along with the new gem-stoned lady, the new date, 36 Rolex, also unveiled the Day date 36, which includes diamond-set crowns, bezels, and clasps. This new Rolex collection 2021 offers beautiful color options. Collectors can choose between three unique color combos, such as coral, turquoise, and burgundy.
Each Day-Date 32 color comes with a colored enamel hour marker and different watch straps that you can match with the metal.  For instance, you can match coral with the 18k yellow Gold, burgundy with 18k Everose gold, and turquoise with 18k white Gold. Colored watches suit a niche market, and Rolex made sure to nail that by coming up with the new different colored new, date 36 colored watches.
The Takeaway
To conclude the lovely Rolex collection 2021 launch, it was surely one of the greatest watch release programs . If you enjoy collecting watches, your wrist may be itching for the feel of one of these brand new Rolex watches 2021. The ones mentioned above are just some of the most popular ones, despite the announcement being made a few days prior. There is a lot more to unpack in the Rolex collection 2021, and if you want to get your hands on one of these soon, make sure to head over to https://diamondsbyraymondlee.com/ and buy yours the moments it hits the shelves. Besides the elements of style, the collection holds various examples of symbolism. Hence, it's definitely worth it~
For some of the purest and high-quality diamond jewelry for any occasion, make sure to check out https://raymondleejewelers.net/