A watch is more than just a way to keep time. It is a style statement. The watch pulls together the outfit. It makes your look complete. Not only do you always know the date and time, but with some timepieces, you get much, much more.
Some watches are a marriage of form and function. A watch like this will look amazing while also standing up to extreme weather conditions. A quality outdoor-appropriate watch will still operate with precision, regardless of the elements.
Whether you are an extreme sports enthusiast or like the look of an elegant, yet sporty watch, the Rolex Yacht-Master is an excellent option. This watch is the perfect blending of form and function. A stunning and elegant watch, the Yacht-Master is also a tough and durable watch that has all the features that make a Rolex watch stand apart from the crowd.
The Rolex Difference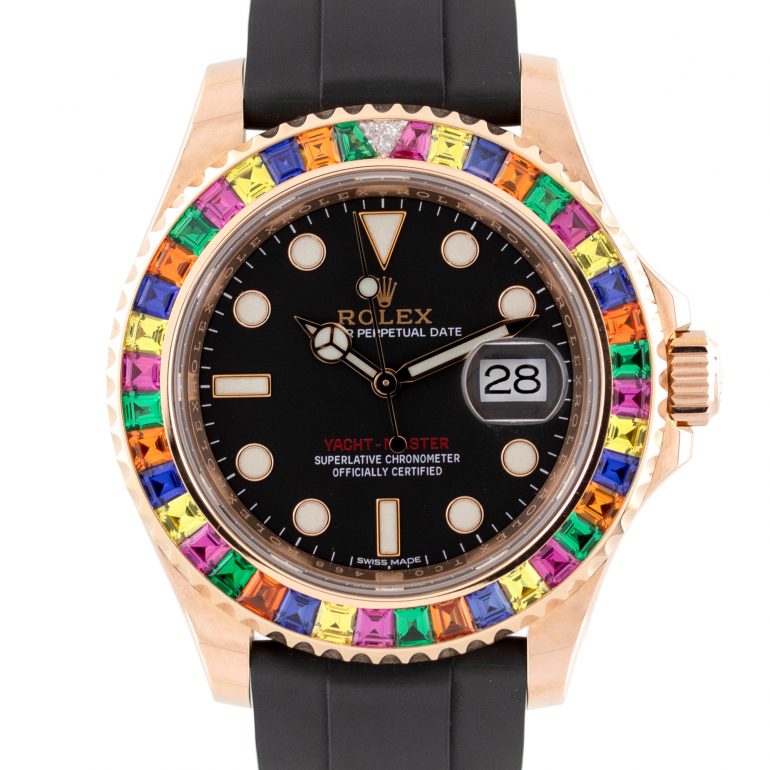 Rolex has been the epitome of quality and luxury for decades. Form and function come together into high-quality timepieces that have made the company's name. These watches are top-of-the-line. Since its inception, the company has focused on combining innovation and quality into the most coveted timepieces available.
The company started back in the early 1900s. Hans Wilsdorf, the creator of the company, long had a fascination with timepieces and making keeping time as accurate and precise as possible. One of the first things Wilsdorf did after starting the company is to patent mechanisms that allowed for the creation of the first wristwatch.
After the founding of Rolex, Wilsdorf moved the company to Switzerland. Switzerland has long been associated with innovations in timekeeping and this reputation continues to this day. Here, he continued to innovate and strove to work with scientists and those who participated in extreme sports to create unique, one-of-a-kind, functional timepieces.
Perpetual Mechanism
One of the most important contributions Rolex made to the world of timekeeping is their perpetual mechanism. This is a self-winding mechanism that never needs to be manually wound.
Before this, we had to wind timepieces manually to ensure that they continued to keep accurate, precise time. With the perpetual mechanism, accurate and precise timekeeping became automatic.
Wilsdorf and his company also innovated in a variety of other contexts. Not only did they become known for precision and accuracy, but they are also known for their craftsmanship and the quality of the materials used. The company only uses the clearest, highest-quality precious gemstones. They use only the finest, highest-grade precious metals. The watchmaker's skill and technique continue to be unmatched in the world of watchmaking. Each watch is handmade.
Continued Innovation
Rolex innovates in a huge number of ways. They introduced the first waterproof watch and have long worked with scientists, sailors, and others to create specialty watches that meet the varied needs of people in a range of different fields.
Rolex makes its name in both luxury and incredible performance. They have continued to unveil innovative new timepieces that combine luxury and performance into a one-of-a-kind timepiece that is durable and will stand the test of time. In fact, another attractive aspect of a Rolex watch is the long-lasting durability.
Rolex watches are so precise, accurate, and durable that they are passed down the generations and proudly worn for multiple lifetimes. These watches retain their value really well after purchase, also making them a good investment.
Towards the end of his life, Wilsdorf looked towards his legacy. He continued to support innovation in Rolex but also wanted to leave something more than just a luxury watch line. This led him to devote himself to philanthropy after the death of his wife.
Wilsdorf spends the last years of his life in service to the local and greater global community. He worked with a wide range of organizations to help better the world before he died. After his death, Rolex has continued on with the tradition of innovation and giving back to the community. The company continues to work with scientists and those who work in extreme environments. The goal is to continue to create new technologies that make their timepieces more useful and versatile. 
The specialty watch, the Yacht-Master, is one of the most popular models offered.
Specialty Watches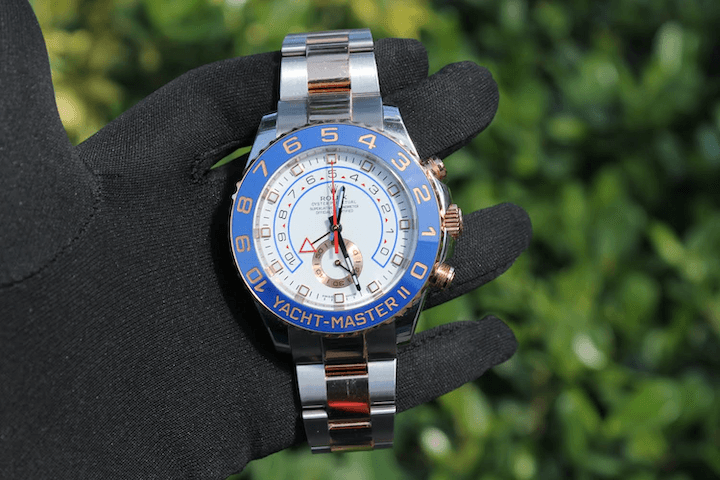 A specialty watch does more than just tell the time. A specialty watch provides certain types of information and can handle a range of elements traditional watches just can't handle. Traditional watches are meant for dry, normal weather conditions only. 
This means, when taken outside this norm, they may not function well and the watch may even sustain damage. Specialty watches provide specific information and their design allows them to handle a range of climatic conditions. 
The Rolex Yacht-Master and other marine watches can handle extreme elements with ease.  It can withstand water, pressure, and more. This makes it suitable to use in a variety of less-than-perfect weather conditions. You can be sure that watches designed to handle elements will still give you a precise date and time, even if wet, under pressure, and more.
A specialty watch is for more than just water-related activities. Some display a range of scientific data or can withstand extreme cold, high pressure, high temperatures, and more. 
Work or Leisure Appropriate
If your work or leisure takes you to any of these environments, a specialty watch is a great option for a timepiece that will be able to withstand the elements you experience on these outings.
Made for active efforts and unique environments, specialty watches must be tough and durable. They can take a beating and still look and feel great. When you are out on the open sea or in the middle of the jungle, you need a timepiece that will continue to give you precise information, regardless of what the weather or other conditions might be.
It should be noted that these specialty watches are not only tough and durable, but they can be highly attractive. The Yacht-Master, which we look at in detail below, is not only able to handle the elements, it is a stunning and luxurious watch.
Rolex Yacht-Master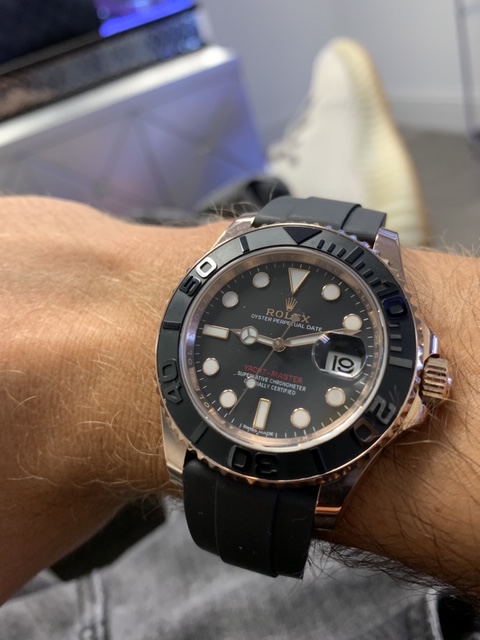 The Rolex Yacht-Master is a stunning timepiece that is as strong and durable as it is nice to look at. The watch has a time-honored history and is an homage to the sea. Designed for comfort, durability, and accuracy, this watch is an excellent timepiece, especially for those who like water sports or time out on the ocean.
The watch is eye-catching and designed for comfort. For those out on the rough seas for long periods of time, the ability to wear a watch comfortably for long periods of time is pretty important. The Oysterflex bracelet is what makes this watch so comfortable.
The Oysterflex bracelet is metal but doesn't pull or pinch. Rolex patented this unique style and bracelet configuration. The watch is comfortable and flexible with a sporty look and feel. The bracelet of the watch moves with you and won't cause discomfort.
One thing that sets this watch apart from other specialty watches is the bidirectional, rotatable, 60-minute graduated bezel. The raised and polished numbers on the watch make it easy to see the time, regardless of visibility conditions. The sand-blasted matte background also helps the numbers stick out.
The bezel is functional, allowing for a range of calculations. For example, using the bezel, you can determine the time it takes to sail between two buoys.
Historical Sailing Connection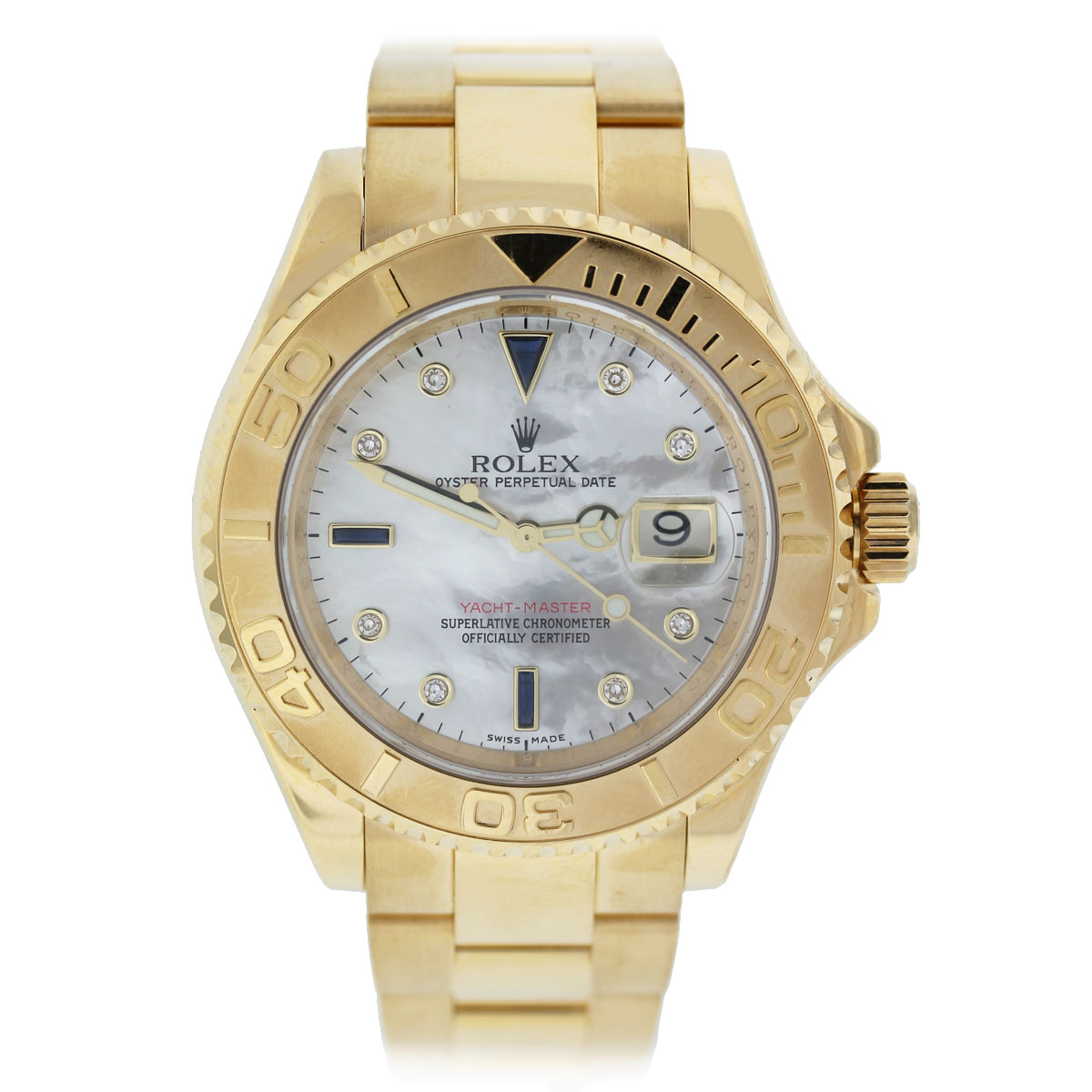 The full name of the watch is the Oyster Perpetual Yacht-Master. It hearkens back to Rolex's long history with the sailing industry. This relationship dates back to the 1950s. To this day, Rolex works with Yacht clubs and regattas to provide precise and high-quality timepieces for the world's most prestigious sailing events.
The case of the watch comes in three different sizes, which is unique to this model. You can choose between 37, 40, and 42mm. The ability to choose a larger case is a great option for people who have a less-than-perfect vision or give you the ability to easily see the time and other information in poor visibility conditions.
The crown of the watch is a screw-down, Triplock crown system that is water-resistant. The watch has a depth rating of 100 meters. This means the watch can handle pressure quite well.
The movement of the watch is a self-winding, patented system. The perpetual system always tells accurate time and never needs to be manually wound. This component, patented by Rolex, has become an industry-standard since its inception. 
Though Rolex has worked with the sailing world and other marine endeavors since at least the 1950s, this watch wasn't introduced until the 1990s. Once introduced, it quickly became a favorite of discerning shoppers worldwide. This is a watch of unmatched quality. It has a sporty, yet elegant look and feel. The precision and durability of this watch are noteworthy.
The Many Iterations of the Yacht-Master
The Oysterflex bracelet is made from precious metal. There is also a band style, which is made from high-quality rubber. The watches are available in gold or platinum, as well as two-tone gold. Stainless steel and gold models came into existence in 2005. Originally, the watches were only designed for men. Since that time, ladies' versions of this watch came on the market.
Newer models of the Yacht-Master feature an upgraded clasp and are a stunning combination of stainless steel and platinum. This creates a bright, clean look and elegant design.
A Marine Watch for the Discerning Wearer
For those who like being out on the water, but still concerned about having a put-together look, the Yacht-Master is a perfect choice. It is a sporty-looking watch, made from the finest materials. There are a number of options to choose from, making it possible to find something that perfectly meets your personality and style.
All Rolex watches utilize the highest quality materials. These watches feature only the clearest and best quality stones. Pure precious metals. The craftsmanship of the watch is visible in the watch itself. The care and precision are obvious with a glance.
Whether you enjoy sailing, fishing, or something a bit more extreme, the Yacht-Master will meet your needs. It withstands water, pressure, heat, and cold. Regardless of what you put the watch through, it will continue to tell accurate and precise time. 
In Closing
Discerning shoppers know that the combination of form and function is imperative for a quality timepiece. A well-made, high-quality watch not only lets you always know the time, but it also creates a put-together look that enhances your style, whether you are at work or out on the town.
Some need a bit more performance than others. If, for example, your job takes you into more extreme conditions, or you enjoy spending your leisure time on the water, you are going to need a watch that can handle these elements.
Rolex has long been known for creating watches that not only look amazing but have excellent performance as well. Their Yacht-Master is a stunning timepiece that is as durable as it is lovely to look at. This watch continues the trend of Rolex innovation. The watch is waterproof for performance. But the design is also made for comfort.
One of the things that set the Yacht-Master apart from other luxury watches is that it is waterproof. It handles pressure up to 100 meters, so it is perfect for swimming and other water activities. The special Oysterflex watch bracelet also sets it apart from other waterproof luxury watches. Comfort is the key to this design. It never pinches or pulls, even though it is a metal bracelet. The unique closure keeps the watch securely closed, without any worry of hair pulling or skin pinching.
Rolex watches are recognizable on sight. Their unique blend of one-of-a-kind design, luxury, and clear quality make it one of the best-known watch brands in the world. Many pass these watches down the generations and they continue to retain their value through the years. The timeless design means these watches never go out of style. A high-quality Rolex is and will always be a style and status statement. It shows that you have good taste and value quality above all else.