Watch of the Week: A Burled Wood Rolex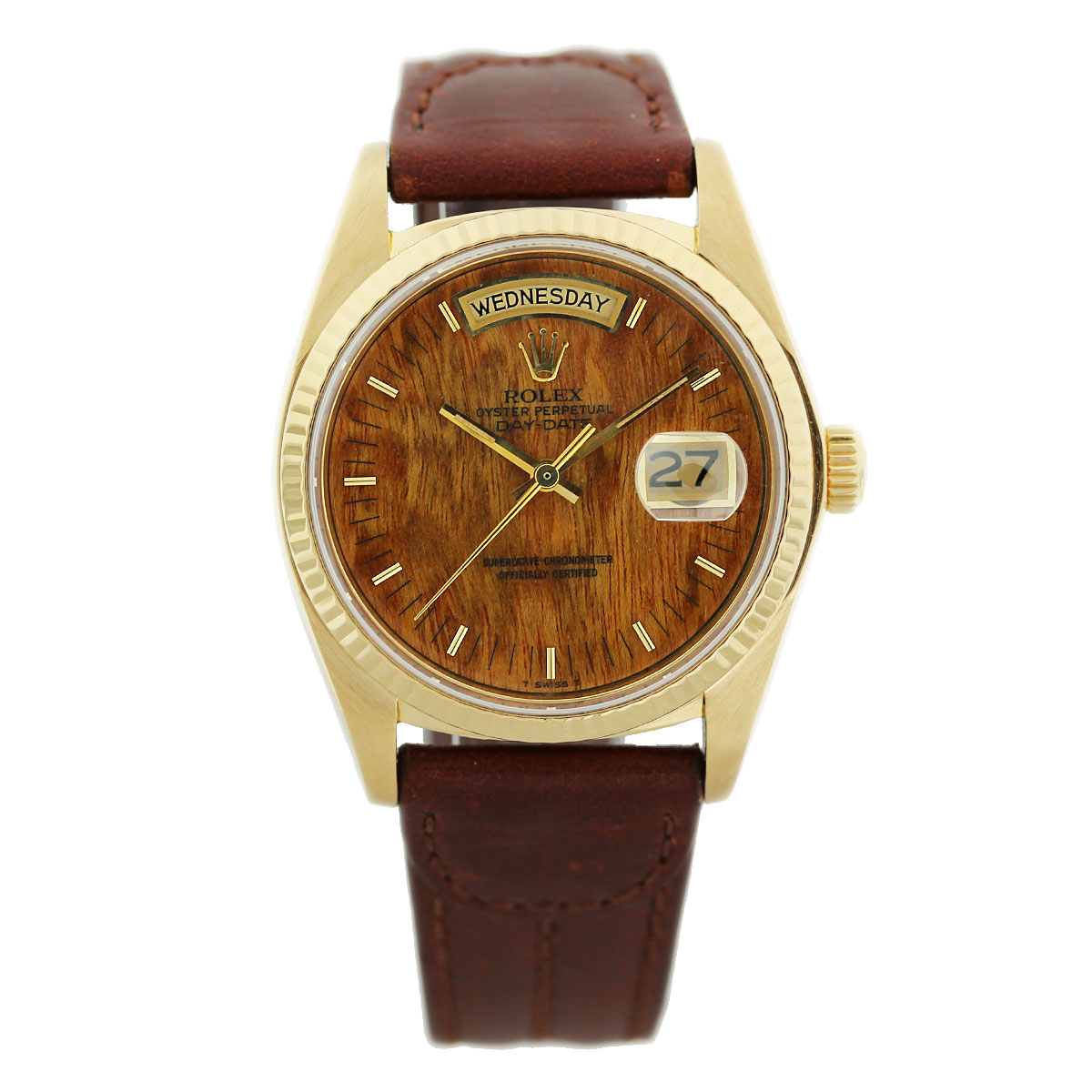 A few months ago, we bought a burled wood Rolex that we couldn't get enough of. And wouldn't you know it, one of our clients felt just the same way. So that Rolex now has a happy home on a lucky wrist, but we missed admiring that glossy wood grain. As luck would have it, we just bought another of these unique Rolex watches!
We love the way this dial just shows off deep masculine tones against bright 18kt yellow gold. Stick markers subtly add lightness to the rich dial and mirror the grooves of the fluted bezel.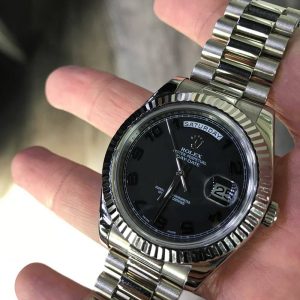 We also love the way the brown leather strap (after market) plays up the mahogany tones of the burled wood (factory). The other model's gorgeous bracelet made it look like a completely different watch, but we must say we're digging the casual-cool leather look.
This shot of the crown and lugs shows off how well-preserved this used Rolex is. Nary a scratch in sight, the pristine condition works to perfectly set off the distinctly vintage vibe of the dial.
This shot shows a better reflection of the strap's color. It's just the right match for this watch and we think it lends a necessary modern touch, keeping it from being too costumey or stuffy – of course, it's all in how you want to wear it, but the second time around didn't find us loving this model any less.