How Millennials are Changing the Face of Luxury Shopping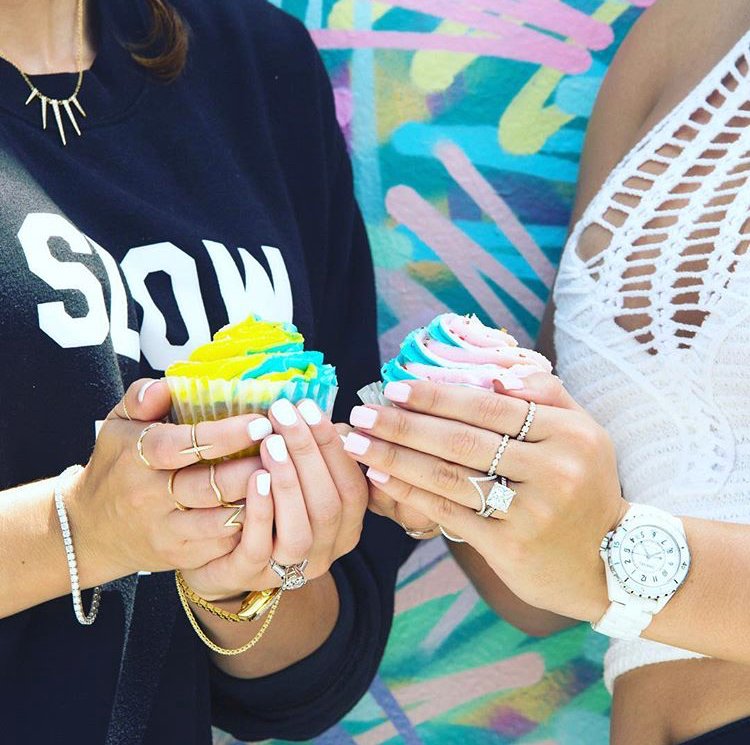 How Millennials are Changing the Face of Luxury Shopping
The millennial generation, or Generation Y, may be hard to define in terms of birth years. But, it is clear this new generation dictates many of the current fashion trends. Luxury shopping in Boca Raton has been used as a guide to compose this data.
Though jeans, tee shirts and flannels are popular fashion items for the millennial crowd, when it comes to luxury items, these youngsters have a heavy influence, as well. In fact, it is predicted that millennials will reshape the luxury market in the coming years. Accounting for 45% of the global personal luxury goods market, this is a big deal for the industry.
This article will pay particular attention to the jewelry industry, looking at ways millennials are reshaping the luxury market and the trends that are becoming popular as a result.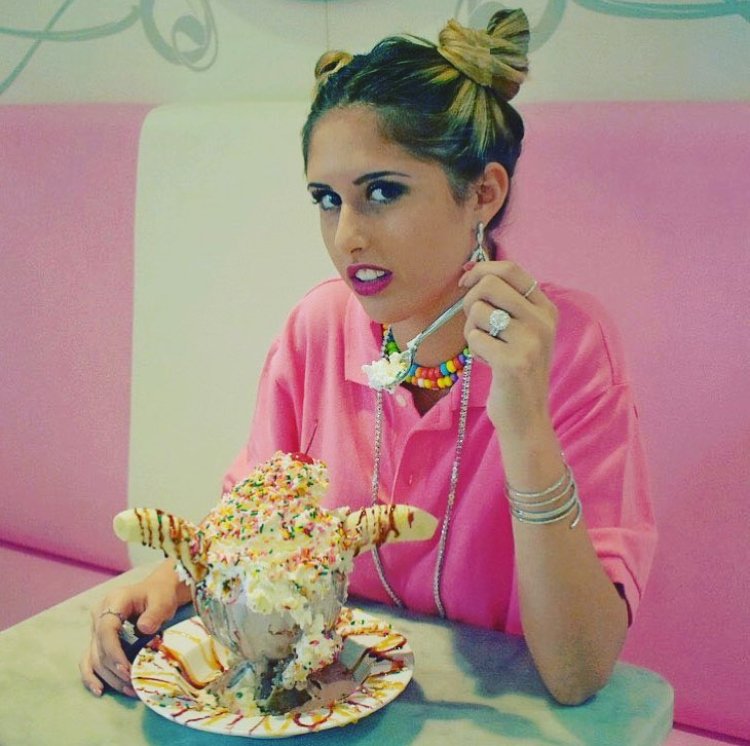 How Millennials are Changing the Luxury Market
Looking at Generation X and the previous generations, luxury items were purchased to signify social status, class and the accomplishments throughout ones' life. However, with the millennial generation, we are seeing a shift in values. For them, these achievements aren't as significant. As a result, luxury items are more about self expression, with millennials wearing items that define who they are.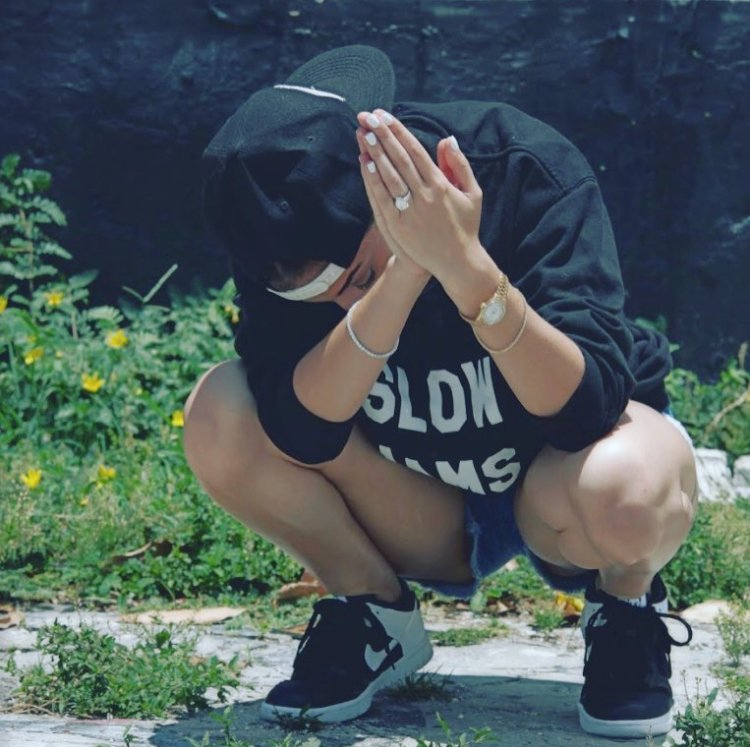 Also, younger generations are now more focused on user experience as opposed to that of previous generations. That means that, whether they are shopping in store or online, they are looking for an immersive experience where they can feel they are not just purchasing the brand, but living it. To stay competitive, sellers are advised to offer this interactive experience to shoppers.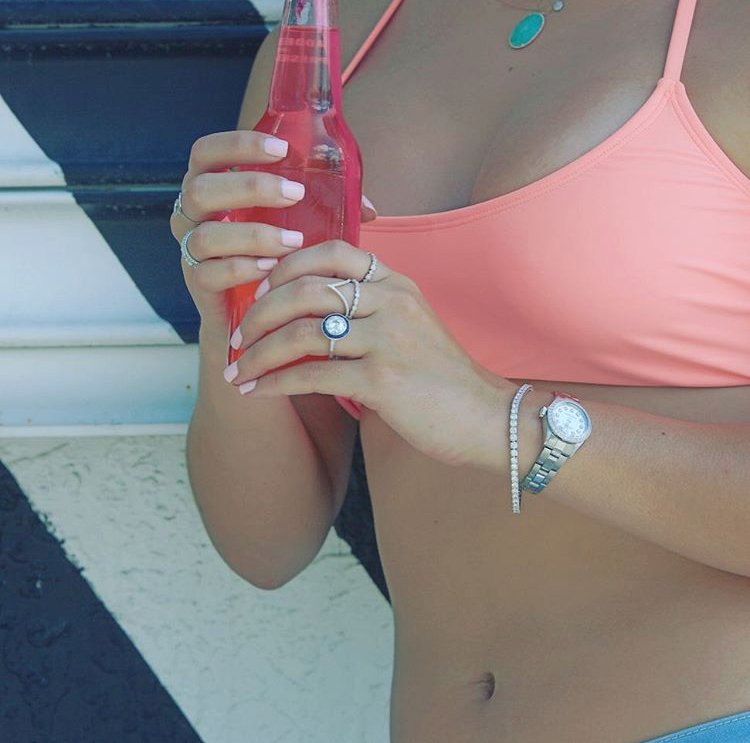 The millennial generation is focuses on education, travel and connectivity. This helps to influence purchasing decisions as millennials are more open to foreign impact on fashion designs. This can include all cultures, even those that have been historically less accessible than others.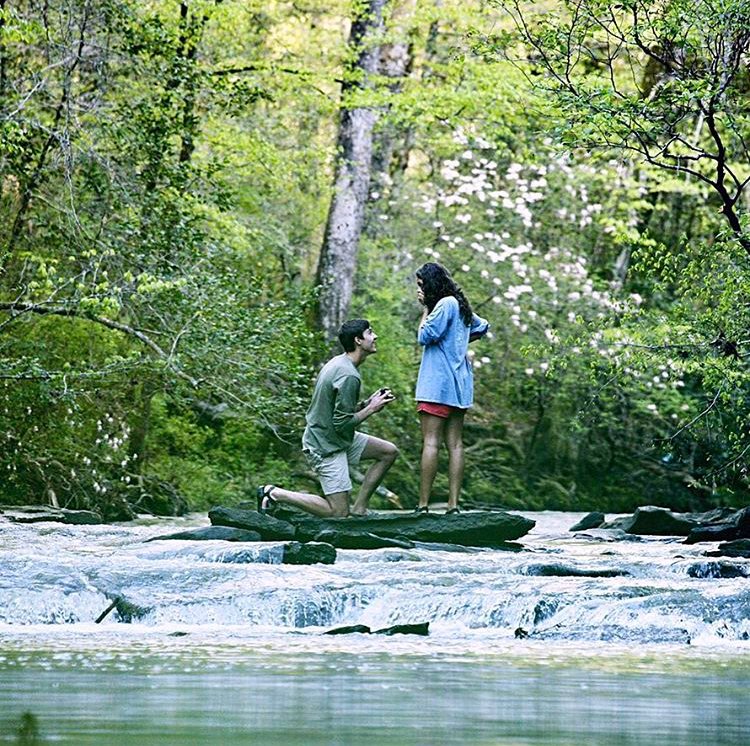 Finally, the millennial generation is also one with a strong entrepreneurial spirit where anything is possible. Fashion and luxury has always been a fertile soil for creativity so, if millennials aren't seeing brands that fit their values, they'll create their own. Experts predict that it is this entrepreneurial spirit alone that will transform the luxury industry in ways we have not seen since perhaps the 70's and 80's when the rules of consumerism changed the face of luxury as we know it.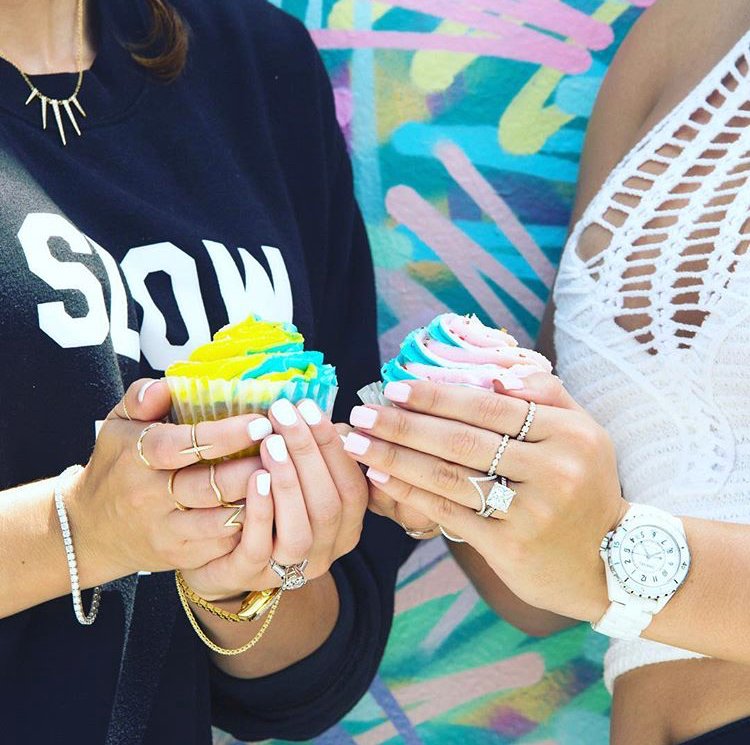 How Are Stores Keeping Up With These Trends?
In an effort to keep up with the way millennials are thinking, many luxury brands have had to get onboard with new marketing concepts and updated selling strategies. Some have updated by increasing their social media presence and creating seamless e-commerce experiences. Others must break away from being a brand that focuses on the in store shopping experience. Many shopping decisions are commonly made online, even if the purchase is made in store.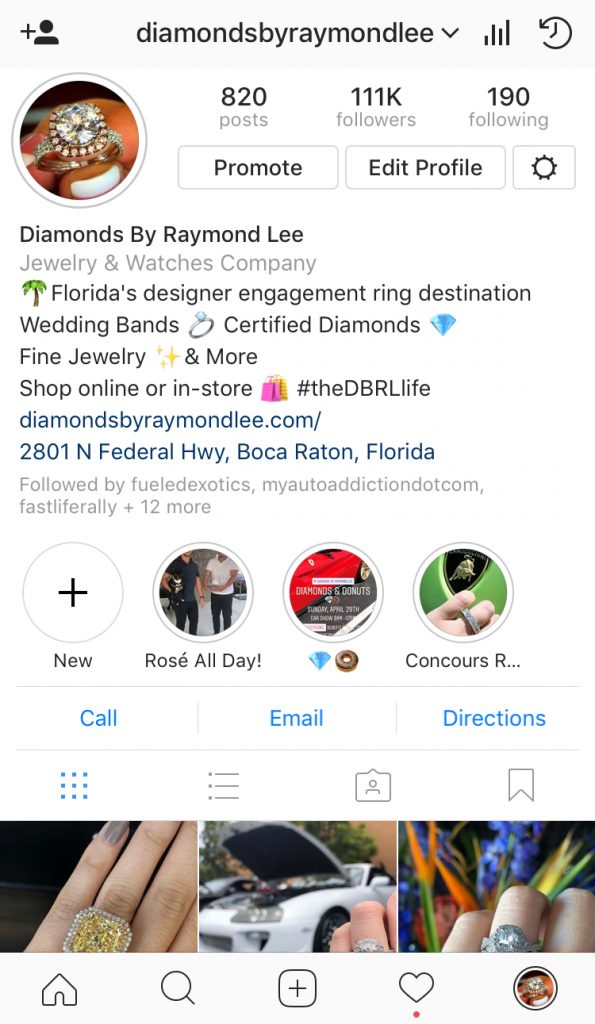 Shops must break away from the idea that luxury items are commonly bought as gifts. Today, luxury items are often self purchases made by women who are coming up in the workforce. Companies should focus on women looking to purchase based on a personal milestones rather than one that us related to a relationship or bridal experience.
How Millennials Are Changing Design and Messaging
Another way sellers must appeal to millennials is in the design of the jewelry and the message their brand is sending. Shoppers may buy a luxury item simply because the design of the piece, or the brand itself, appeals to them, allowing them to wear their luxury items as a sign of self-expression. Therefore, sellers that want to stay ahead of the game would be wise to appeal to their tastes and sensibilities making items more appealing to them.
Influencers are also a big factor in the luxury market. Therefore, we are seeing more celebrity faces popping up in conjunction with luxury brand advertising and many successful partnerships between these celebrities and the luxury brands they endorse.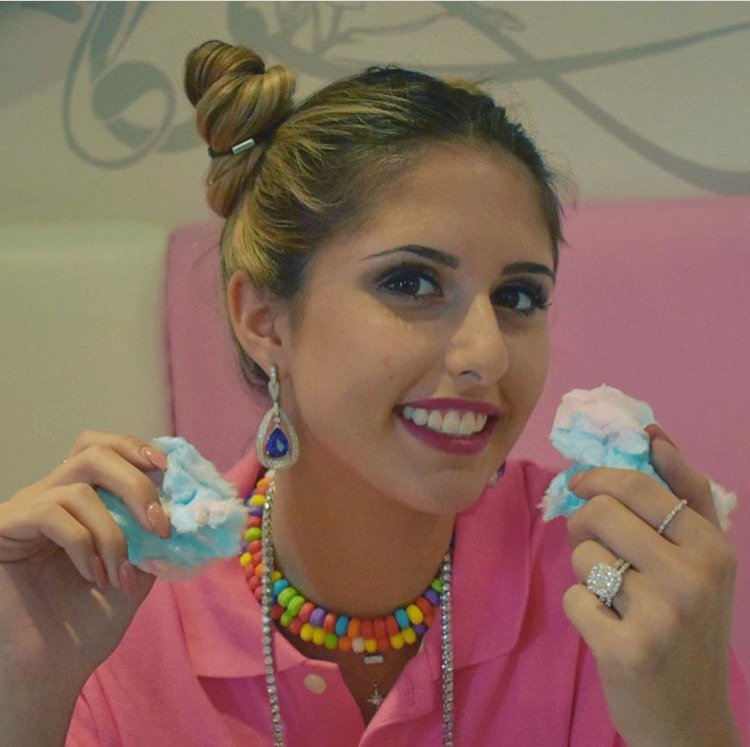 Luxury items can also cater more to millennials by offering environmentally friendly tactics in the selling of their goods. In the jewelry world, sourcing diamonds can be ethically murky. Predominately, millennials are environmentally responsible and ethically conscious. Jewelers attempting to connect with the millennial crowd should be transparent about their business operations. It's critical to advertise diamond sourcing through ethical means.
Suffice to say, although older luxury businesses are changing their business practices to suit millennials. Many are still struggling. Especially, considering the competition from new companies that millennials are creating.
These new entrepreneurs are establishing themselves as being in tune with the upcoming trends. In the field of luxury jewelry, they are coming out with innovative items and designs like ear cuffs, creepers and stackable rings. They are also preparing to focus on online buying, user experience and environmentally-friendly techniques.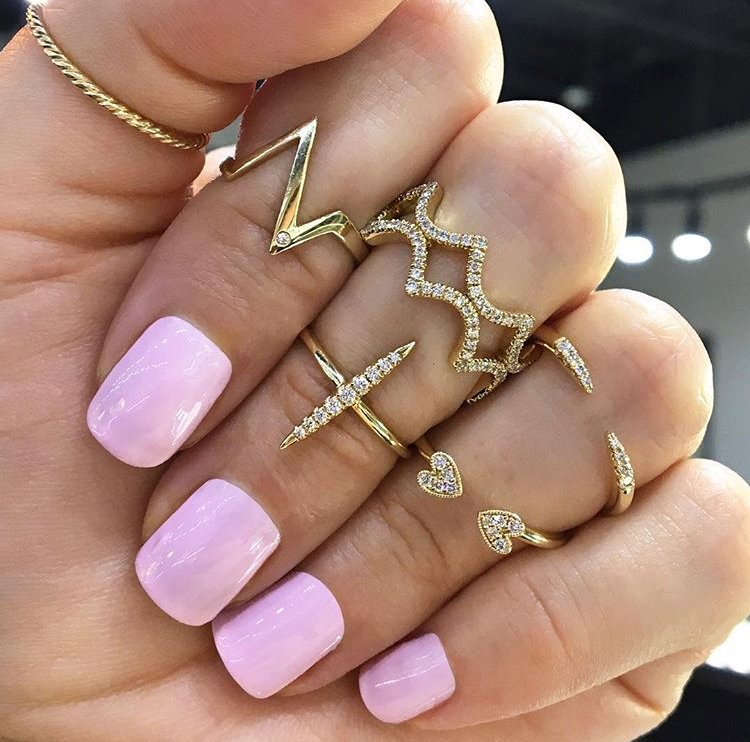 Millennial Luxury Trends
It is clear that millennials are changing the face of the luxury market. But, how are these new sensibilities actually playing themselves out when it comes to trends in luxury items? How are these new rules playing themselves out in the fashion market and what should we be looking for when it comes to the latest in luxury items? Let's look at what's up and coming in luxury jewelry designs to find out.
Luxury Watches
When we think of watches for millennials, the Apple watch may be the first thing that springs to mind. However, despite the technological needs of the new generation, luxury watches are still appealing to America's youth. Here are millennial trends to expect.
Minimalism
The retro look is trending for millennials. Designs with a widespread use of dark blue dials and vintage designs incorporate this look. Minimalism is a departure from the commonly overcrowded designs featured on small and medium sized watch faces in the past. The 'less is more' style will be a trend for years to come.
Funky Goes Mainstream
Avant garde watch designs are another popular trend. While some may save these for formal occasions and nights out on the town, they can also be worn at offices or for running errands, spicing up the ho hum of everyday life.
Flat Cases
A clunky watch can make a great fashion statement, but today's on the go men and women are looking for something that will look elegant while moving easily with their wrist, fitting under jackets and complementing shirt sleeves. Look for robust and precise mechanisms compressed into the smallest possible case.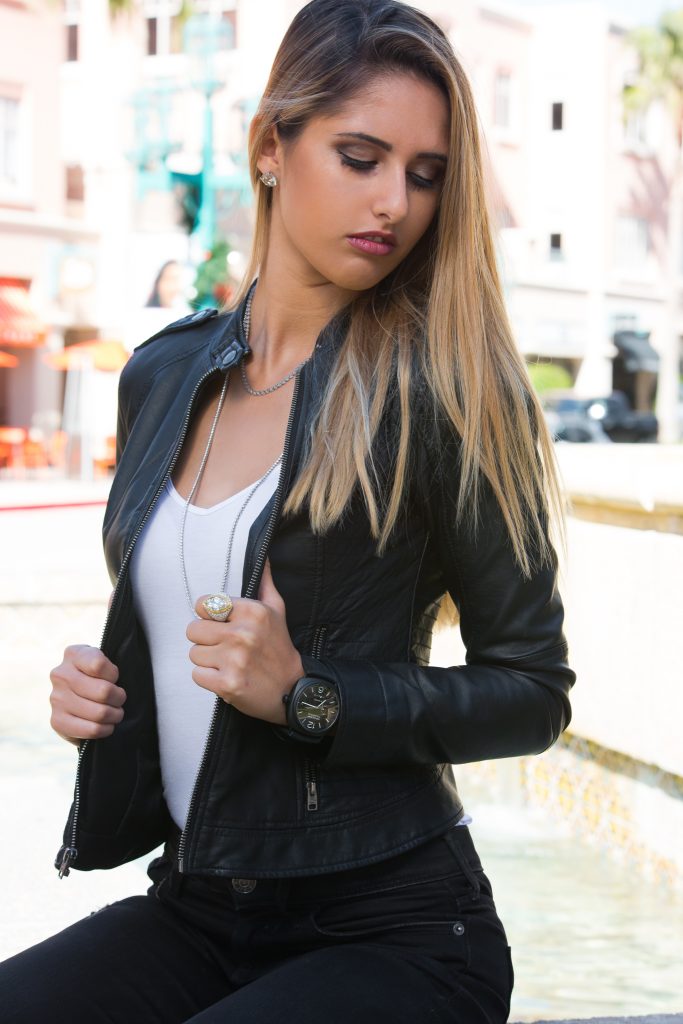 Luxury Watches are More Affordable
Another way the luxury watch industry is trying to appeal to millennials is by making pricing more accessible. For materials, jewelers replace precious metals with affordable stainless steel. As a result, while these watches are still considered luxury items, their overall appearance is more casual.
Features Offered
Although watches can be made with less expensive materials to cater to the millennial crowd, they still come with luxury features. These include date displays as well as new features like power reserves that ensure that when you take your watch off on Friday evening, it will still be spot on on Monday morning. Chronometer certifications can also guarantee accuracy and performance.
Diversity
Luxury watches are breaking away from a 'one watch for every occasion' sensibility, moving instead in the direction of variety. To this end, watch manufacturers now offer collections that feature watches in styles that can range from sporty to elegant.
Engagement Rings
When it comes to engagement rings, we are also seeing updated trends. As rings in general are becoming more reflective of self expression, designs are breaking away from what your mother or grandmother may have worn, become more modern and unique. Here are some styles we can expect to see in the coming year:
Asymmetrical Designs
Traditional designs are becoming a thing of the past. Now, brides wear engagement rings with distinctive elements, including the unique silhouettes offered by asymmetrical designs.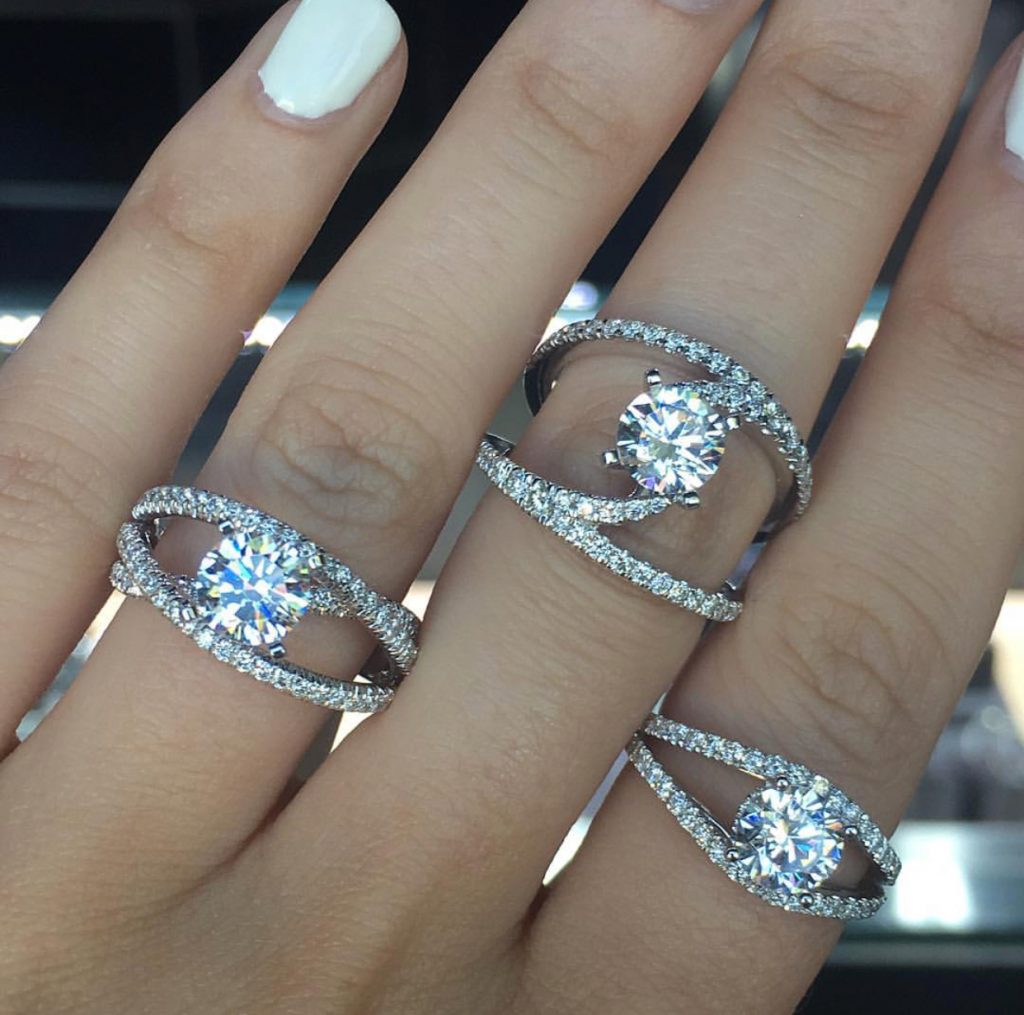 Oval Engagement Rings
Breaking away from the traditional circular, square and diamond shapes. Oval is emerging as an elegant option. This elongated shape offers a distinctive spin on the classic round diamond. This look can be worn as a solitaire or in three stone engagement ring settings, trendy easy-west settings and sparkling halo settings.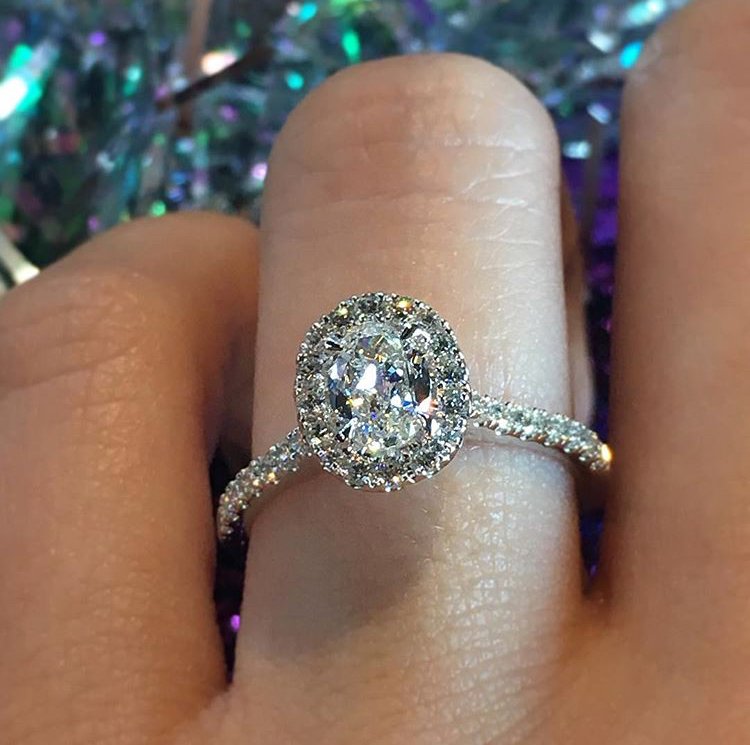 Accented Rings
Although, it hasn't been as popular in recent years little touches like baskets with diamond galleries will set a ring apart.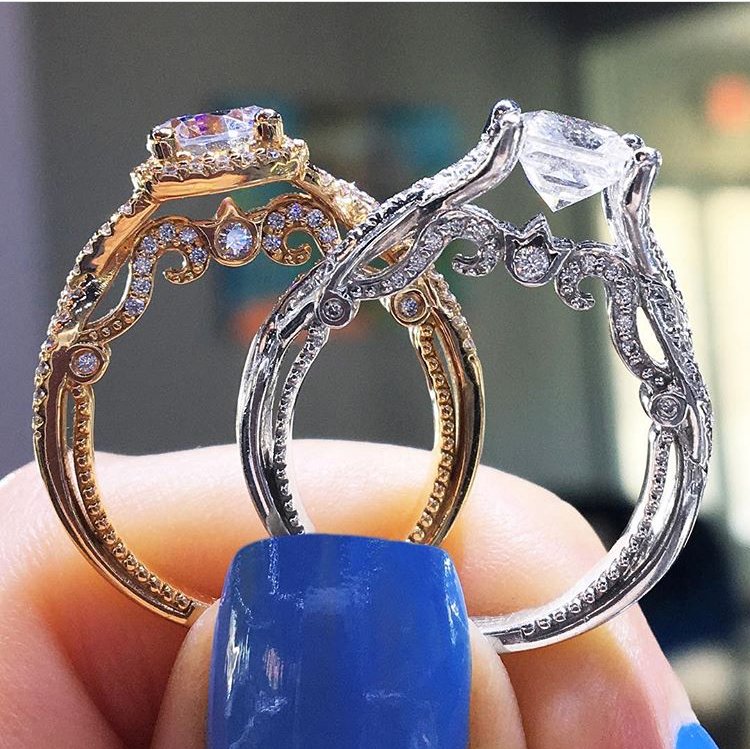 East-West Styles
The East-West style is apparent when a stone appears horizontal on the band, instead of the classic, vertical stone in the center. The style is set with any elongated, fancy diamond shape. East-West styles often incorporate oval, emerald, marquise or pear in the design.
Diamond Halos
These rings feature a romantic, vintage inspired look because of the placement of the halo and accent diamonds. These make an elegant design feature. In addition, they make the diamond appear larger. Oftentimes, these feature round and cushion shaped diamonds. The halo accented diamonds create a romantic, vintage inspired look for these rings.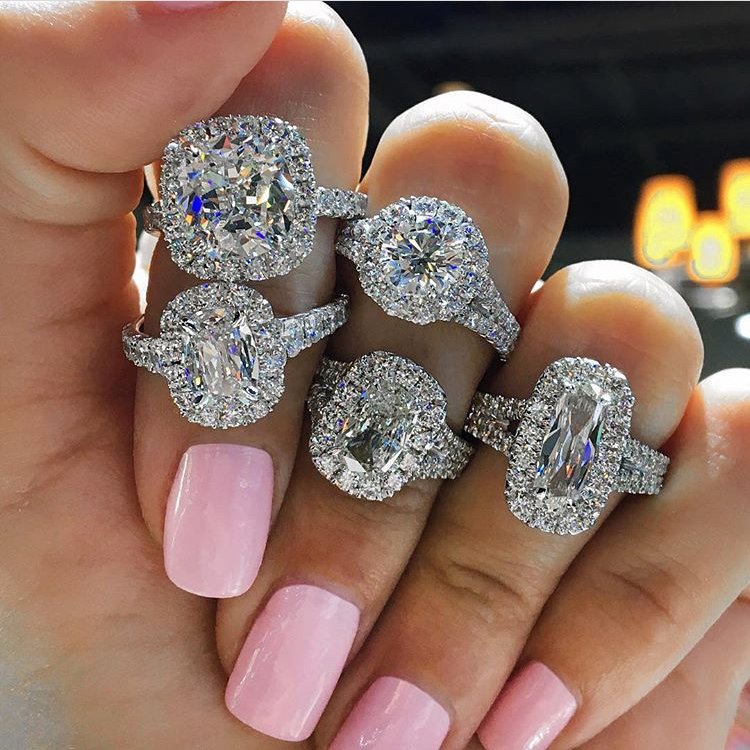 Three Stone Styles
Three stone engagement rings make sore a timeless look and are symbolic. The ring represents a couple's past, present and future. These rings can be available in classic styles.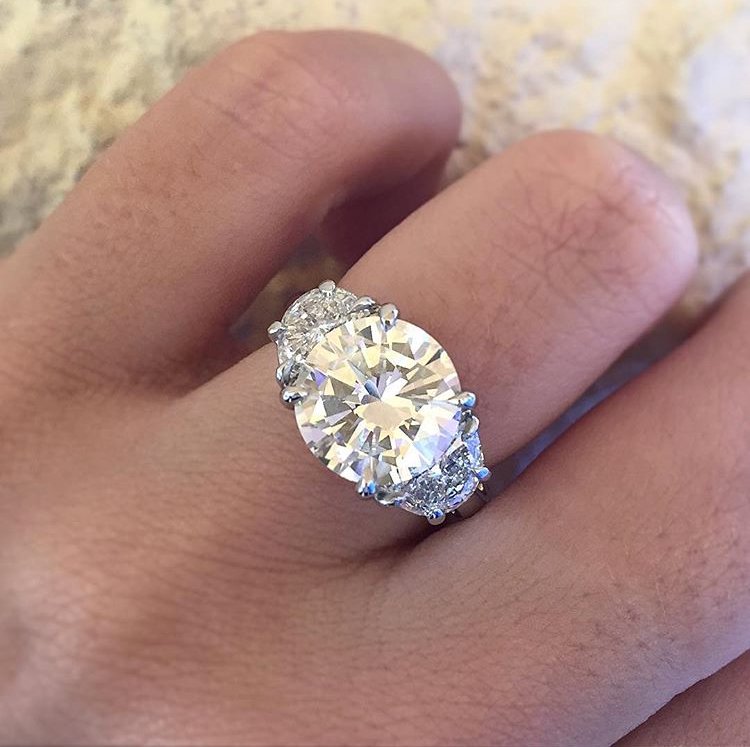 Stacking Rings
The stacking ring trend isn't going anywhere! Commonly seen in costume jewelry, this style crosses into the luxury field. This is a great style to incorporating in engagement rings and wedding ring varieties.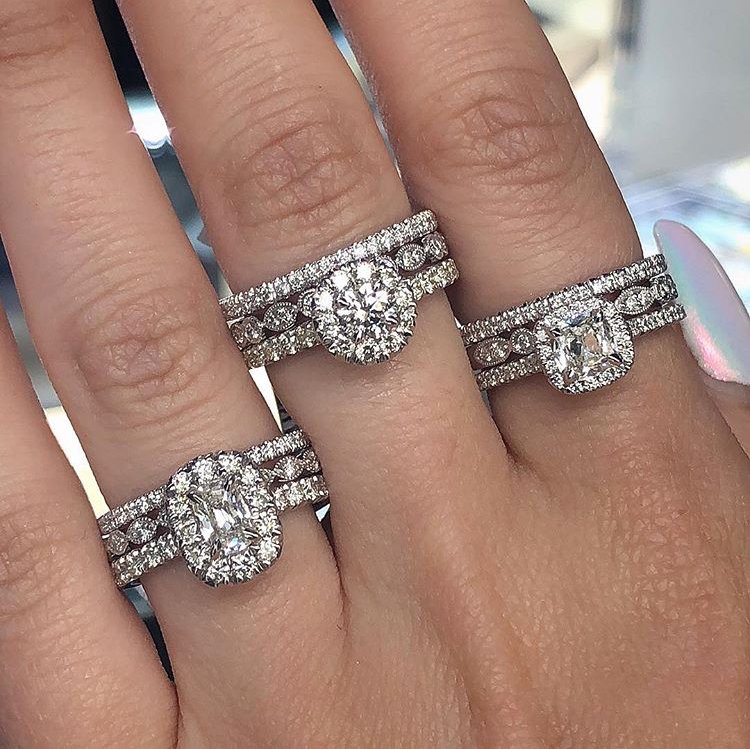 Delicate Silhouettes
With all these new trends, the classic elegance of engagement rings remains. These rings feature thin, petite bands and center gemstones that pop.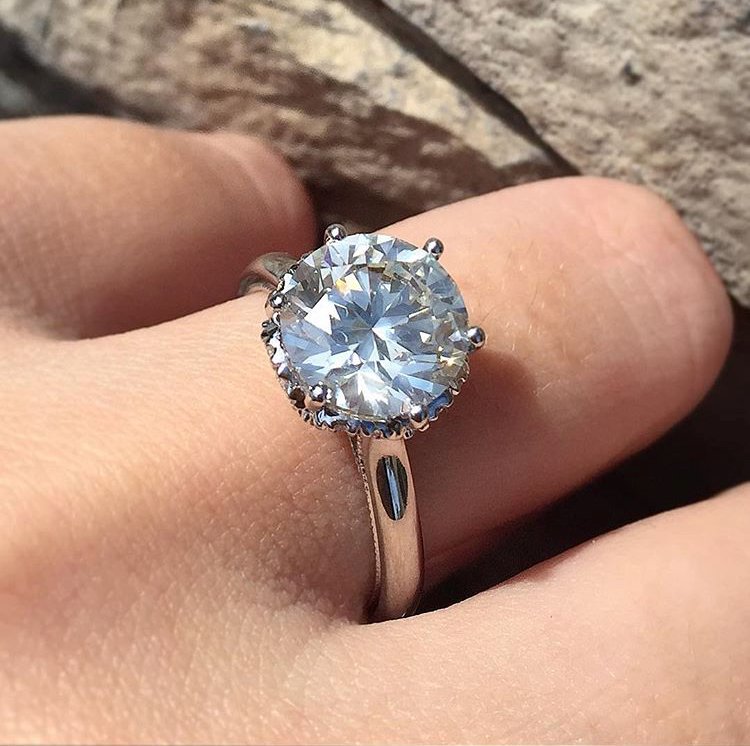 Black Rhodium
When thinking of the metal used for engagement rings, we typically think platinum or gold. However, darker colored metals, like black rhodium are becoming popular, offering a chic statement. As a result, gemstones stand out as a brilliant centerpiece.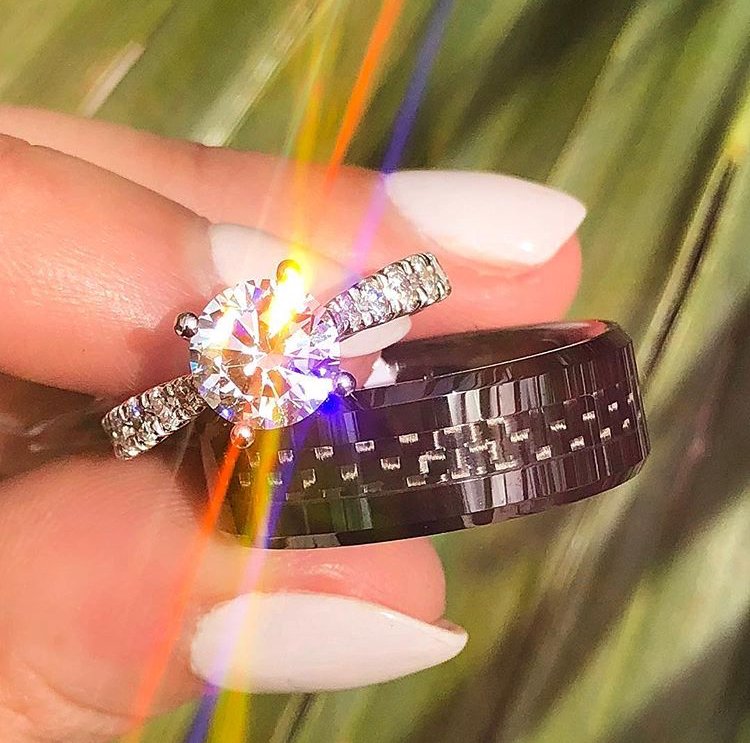 Luxury Jewelry Sellers for the New Generation
Millennials seek an immersive buying experience. They search for luxury items that are unique and represent their values. As millennials become the generation responsible for an increasing number of luxury jewelry sales, they look for sellers that appeal to their sensibilities. Sellers like Diamonds by Raymond Lee is an obvious choice.
Diamonds By Raymond Lee, a family owned and operated store, is located in Boca Raton. We are a hub of luxury on the east coast. Diamonds By Raymond Lee cater to the needs of its luxury community for over 30 years, building a trustworthy reputation. However, unlike many jewelry retailers, Diamonds By Raymond Lee is constantly updating our stock to meet the new generation's needs.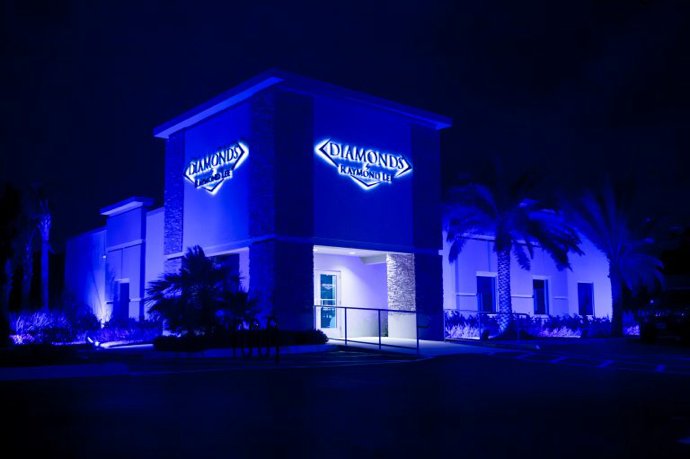 To shop Diamonds By Raymond Lee's modern styles, you don't have to live in Boca Raton. They have a website that gives Internet users an immersive experience. Including, a regularly updated lookbook, designed to give viewers ideas on the latest fashions trends.
Diamonds By Raymond Lee
Diamonds By Raymond Lee offer a seamless e-commerce integration, knowledgeable staff and luxury service.
Come to the Diamonds By Raymond Lee Boca Raton Florida location to experience their level of service. Shop our fine jewelry line which includes watches, engagement and wedding rings, earrings, bracelets, necklaces and more.
The millennial generation is changing the the luxury industry and demanding items that cater to their needs. Sellers and designers must be ready to update their designs and policies in order to stay ahead of the competition. If you are looking for a seller that is on top of the luxury jewelry industry in Boca Raton Florida, check out Diamonds by Raymond Lee. They are the jewelers for the new generation.