Jade, Gems, and Gemology: How to Value Your Fine Jewelry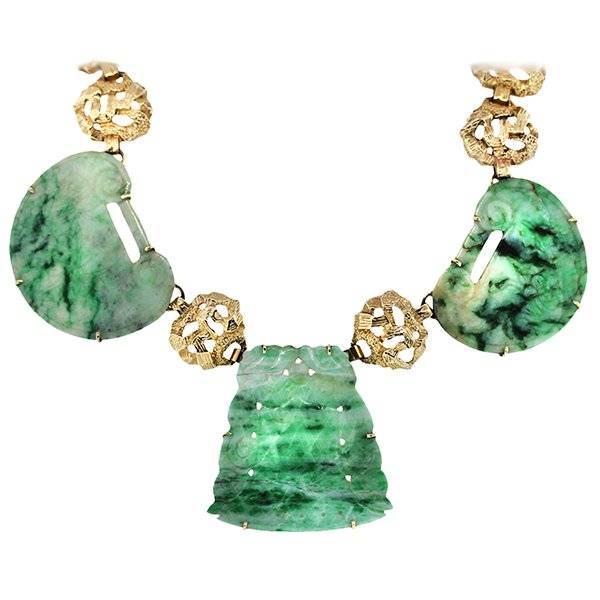 While it is well known that gold is used to finance empires and that a diamond is a girl's best friend, but what is the value of all the other treasures hiding stashed inside your grandma's jewelry box? The precious jewels and stones that don't glitter like gold or sparkle like diamonds are still worth valuable money, so before you give away expensive jewelry thinking that it is nothing more than costume trinkets you should certainly have those pieces appraised prior to making any plans to get rid of them. The idea of packing up your trinkets and traipsing all over town can be a bit daunting, but you have an expert appraisal partner in Raymond Lee Jewelers, Boca Raton's leading place to go when it is time to sell jewelry in Florida.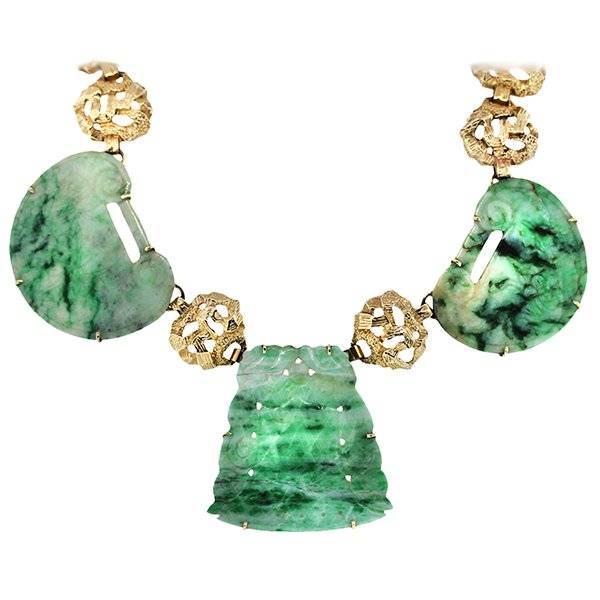 Know Your Jade…
Our propensity when thinking about jade is to assume that it is always green, but in reality, this gemstone actually comes in many colors. Natural jade comes in two different mineral forms: Jadeite and Nephrite.
Jadeite…
The rarer of the two forms of jade, jadeite is worth far more than nephrite. While the bulk of the world supply is located in Burma, Guatemala houses several deposits, as do other areas around the globe. Jadeite develops in a variety of colors including green, yellow, white, lavender, orange, black, or even red. When the gemstone presents as evenly colored, translucent, emerald green, is termed Imperial jade.
Nephrite…
Far more plentiful than jadeite, nephrite is located all over the globe and is worth considerably less than its rarer counterpart. Additionally, whereas jadeite is available in a myriad of colors as mentioned, a buyer for nephrite will find fewer color options, and instead of the rich Imperial jade color of jadeite, nephrite greens are generally grayish of mottled in color. In terms of hardness, again the nephrite suffers by comparison to jadeite. Whereas the latter ranks a 7 on the Mohs Scale, as compared to a 10 for a diamond, the nephrite ranks at a 6.5. Due to its relative softness, nephrite pieces will not be polished to nearly as fine a finish as jadeite.
Things to Remember When Looking at Jade…
When you are looking at appraising jade jewelry there are a few factors that should guide your analysis whether you are looking to sell a family heirloom, or you are looking to liven up your own jewelry box with a jade addition.
When purchasing, look for pieces that are a uniform color throughout as those are more in demand, and subsequently more valuable than multicolored pieces.
Generally speaking, the more intense the coloring of the jade, the more valuable the piece when you are buying or selling.
Semi-transparent or translucent jade pieces are more valuable than opaque specimens of the gemstone.
Un-carved, highly polished, and finely textured jade are the most sought after components for making jewelry.
Be Aware of When to be Wary…
The popularity of jade, unsurprisingly, has brought unscrupulous dealers into the market. As such, when examining jade pieces you should consider the following factors to avoid making a careless purchase. Specifically, you should be aware of chemical efforts that can transform the look of inferior samples of jade gemstones.
Jade is frequently dyed to achieve its desired color, but the process is not viewed as a permanent treatment.
The color or intensity of jade can be altered by heat treatments.
Nephrite that has been altered through color intensification procedures is sometime misleadingly marketed as jadeite.
Disreputable dealers have been known to alter and dye other gemstones and label them as jade, so any purchases that you enter into should only be conducted with a trusted partner.
We Specialize in Providing Honest Jewelry Appraisals…
Understanding the value of your gems is the first step in realizing the full amount of money you are due when it comes time to separate from your family heirlooms. At Raymond Lee Jewelers, they conduct appraisals on a daily basis, and major insurance companies throughout the nation recognize the accuracy of their appraisal reports. Raymond Lee Jeweler's GIA graduate gemologists perform all appraisals on site using only the most precise instrumentation available in the industry.
With this in mind, you can trust the appraisals that you receive from the honest brokers at Raymond Lee Jewelers, but as any seller should always do, you should do your homework before making any move to sell your late grandmother's jade jewelry.
There are very few things as beautiful in nature as the dark luster of jade. Jewelry aficionados, going back to the Shang Dynasty, are drawn to the deep dark colors and stunning luster of fine jade. If you have some jade lurking about, and are wondering what its value is then go to the experts at Raymond Lee Jewelry for an honest assessment of its value. They are industry leaders and trusted brokers when it comes to finding buyers for your used jewelry and accessories. Beyond the gold, silver, and diamonds in your collection, Raymond Lee Jewelers also buys all manner of other precious jewels and metals.
There is no reason to forego the money you need just because you don't know how to valuate your grandmother's collection of jade jewelry. If you find yourself in the Boca Raton area, you have a trusted partner in arriving at a fair market price for your used, unwanted jewelry.
Related articles