How to Design Your Own Wedding Band
Here at Raymond Lee Jewelers, we spend our days assisting our customers in designing the perfect wedding bands to help symbolize their unique love and personality. We custom design bands that capture each individual's unique style. No matter what type of piece you're looking for, whether it be nontraditional or traditional style, we have the means to provide you with exactly what you want.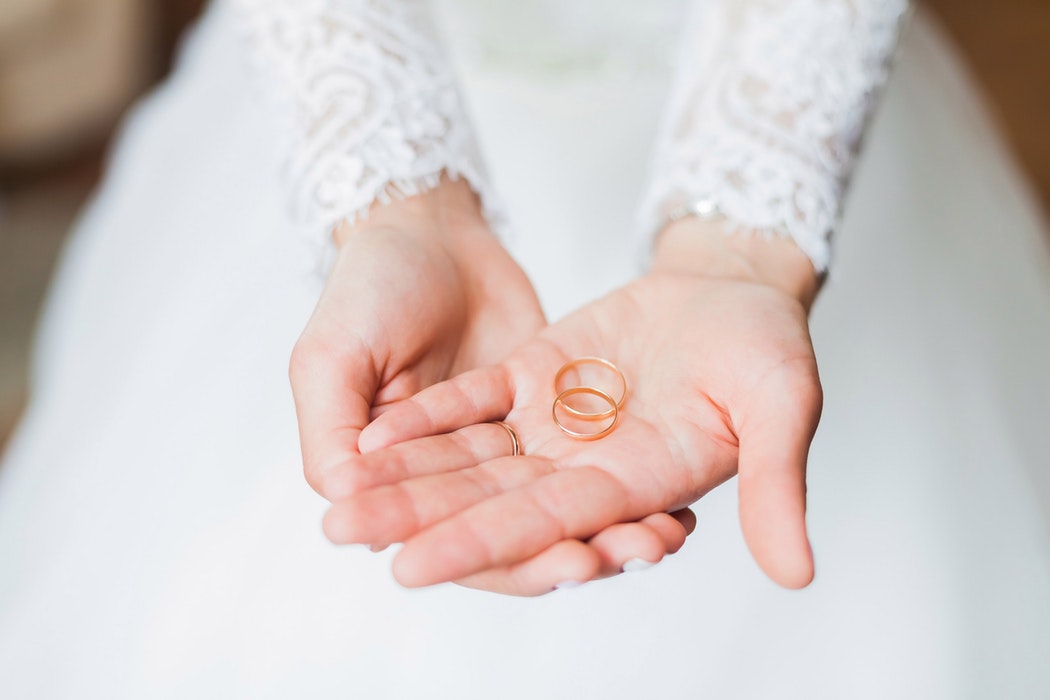 Custom wedding bands are trending. Individuals and couples absolutely love the idea of creating something that's unique to them. Something that's unique to their love story. And that's exactly what creating your own wedding band is. It's a way to portray the love you have for one another and share it with the world. 
Your wedding band illuminates your style, your accessories, and everything in between. For this reason, you want to make sure it's perfect! Wedding bands can be paired with anything from your engagement ring to multi-color metals.
But how do you design your own wedding band? Well, let's talk about it.
Now onto the fun part. Choosing the perfect pieces for your custom wedding band. Making the decision to have your wedding band or any other piece of jewelry is a big step. You want to make sure you choose the right jeweler to work with if you want your design to turn out exactly how you want it.
When designing your own wedding band there are plenty of options to choose from. Let's take a look at a few of them.
One option for your wedding band is to put your own diamond sets in a vintage-inspired band. Vintage bands are a very popular option and can go with pretty much any color, diamond, or setting.
Diamonds don't necessarily need to be in an orderly fashion to make the perfect wedding band. Scattered diamonds tend to make the band seem more whimsical and romantic. They're a great option for people who are more spontaneous in nature.
For those of you who are looking for simplicity, you could opt for a row of diamonds in your wedding band. With this option, you can choose the size of the diamonds to really fit your personality. 
Wedding bands with upside down diamonds feature a unique design with an angular edge. This allows the band to show off diamonds on two sides of the band where the diamonds are facing upside down.
Another option for your custom designed wedding band is to go with a two-tone band. The mixed colors can really make the band pop. 
Final thoughts
These are just a few of the many options you can choose from when you design your own wedding band. And as you can see these custom designed bands are in. It doesn't matter whether or not it's rose gold you want or a vintage-inspired look. You can have the wedding band of your dreams. No design is too big or too small. 
Need help designing your own wedding band? You can learn more about diamonds in our education center. And for more information on diamonds and the 4 C's, ask one of our diamond advisers. Our diamond advisers can answer any questions you may have, and they can also help you come up with the perfect design.
For commonly asked questions, please visit our FAQ page. During regular business hours, we can be reached by phone, email, or live chat. For after hour inquiries, please fill out our contact form and we will get back to you next business day.
Areas we serve
We are located in southern Florida in the city of Boca Raton. We proudly serve Boca Raton and the surrounding following areas: Palm Beach, Fort Lauderdale, Miami, Broward, and Miami-Dade. Stop by the store and talk to one of our experts about finding some of these spring trends today.
For more information you can also chat online, or email one of our diamond advisers at info@diamondsbyraymondlee.com. Or feel free to visit us at 2801 N Federal Hwy, Boca Raton, FL 33431. Our hours of operation are Monday through Friday 11am-7pm, Saturday 10am-5pm, and Sunday 12pm-5pm.