Engagement ring shopping is supposed to be a fun and delightful experience. Sometimes it's an experience two people share together. But rather than have your exciting experience spoiled by confusing terms, why not know all the ins and outs of engagement rings before you go shopping? 
Doing a little bit of research before you go out shopping can go along way. You may even want to consider bringing a cheat sheet with you (with the information below) so that shopping for an engagement ring is the experience you've always hoped it would be.
Below we've lined out four different parts of an engagement ring along with the terms that everyone needs to know when shopping for one.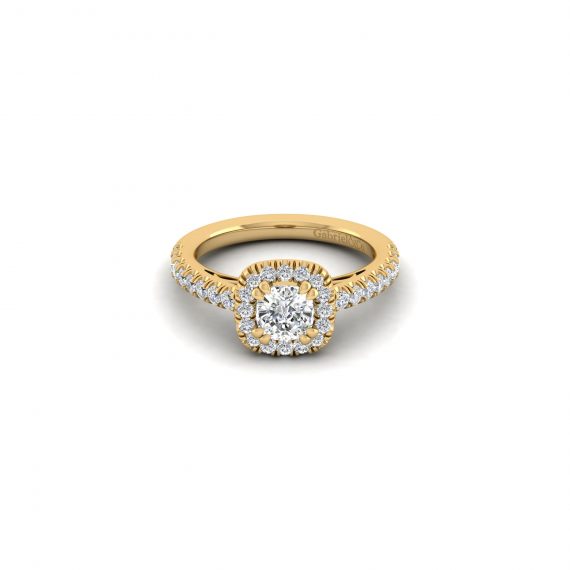 Related: Top 10 Engagement Ring Trends For 2019
Band terms
The section of an engagement ring that goes around your finger is considered the band. The band may seem like a standard part of your typical engagement ring, however, just like every other aspect of engagement rings, there are many different styles. 
When you choose a band for your engagement ring you'll need to choose the type of metal or wood you want it to be. The most common band terms to know are gold, platinum, white gold, yellow gold, and wood.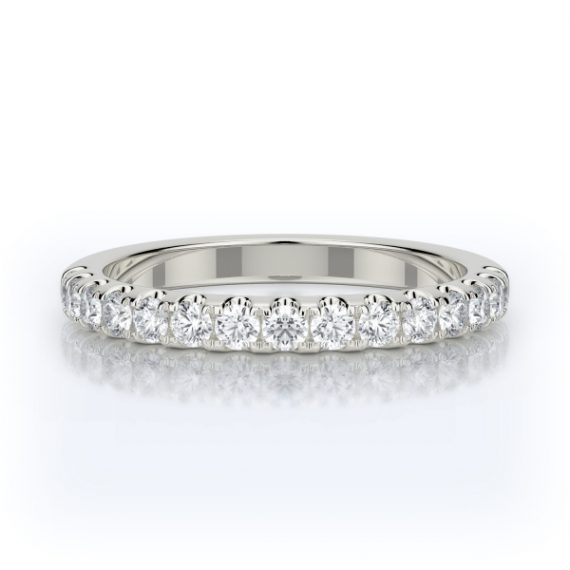 Related: How to Shop for the Perfect Anniversary Band
Setting terms
The next term you need to know is the setting. This is the part of the engagement ring that holds the center stone in place. The setting is designed to be functional, as it holds your center stone in place but it is also designed to be decorative so you can add a little glam to your ring.
Here are a few setting terms to know:
Prong. Prong settings are one of the most common settings. They feature a set of arms that form a basket-like shape which holds the stone firmly in its place. 
Cathedral. This type of setting uses slopes of metal that gently rise up on either side of the center stone and hold it in place. It's commonly called a contour setting.
Bezel. A Bezel setting is a kind of setting that uses a band of metal to entirely surrounds the center stone and secure it in its place.
Pavé. Pave settings use tiny metal beads and or prongs around the center stone. This is to give off the illusion that the shank is covered in diamonds.
Channel. This type of setting uses a band of metal that runs down each side of the accent diamonds. The metal bars protect the diamonds and hold them in place without the need for an extra piece of metal.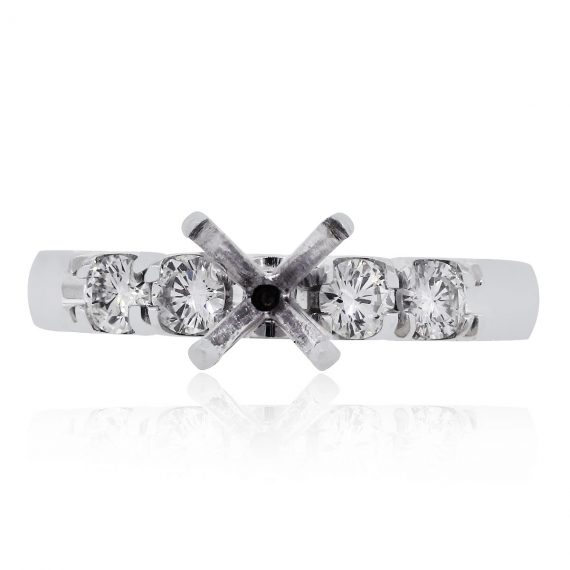 Related: What's the Best Diamond Shape For Your Hand?
Center stone terms
The final thing for you to consider when shopping for an engagement ring is the center stone. The centerpiece stone comes in a variety of shapes (round, square, asscher, emerald, oval, etc.). But there are a few other common terms you need to know.
Three stone. Three stone rings are rings that use three diamonds for the centerpiece as opposed to one.
Halo. A halo ring is one that uses a circle of small stones surrounding the center stone in a halo-like effect. In the end the center stone will appear larger than it actually is.
Solitaire. Featuring one single diamond that sits alone on the ring, this style engagement ring is simple yet elegant.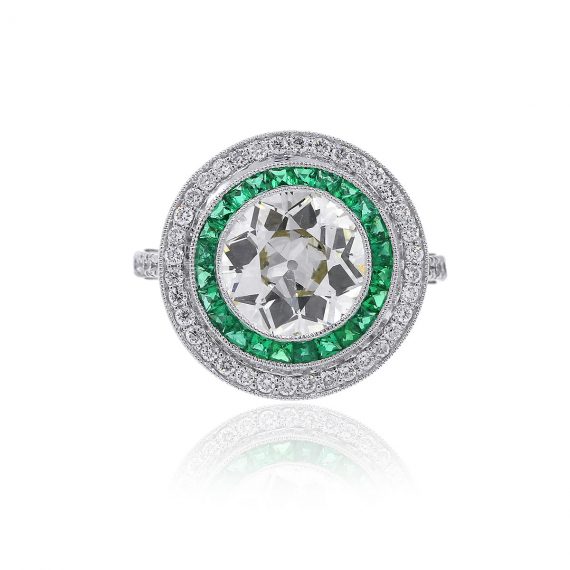 Related: Diamond Search

Raymond Lee Jewelers
Looking for the perfect engagement ring for your proposal? Raymond Lee Jewelers has you covered. Learn more about shopping for an engagement ring today. 
Or if you liked this post be sure to follow us on Instagram, Facebook, and Twitter for more fun posts.
Areas we serve
We are located in southern Florida in the city of Boca Raton. We proudly serve Boca Raton and the surrounding following areas: Palm Beach, Fort Lauderdale, Miami, Broward, and Miami-Dade. Stop by and talk to one of our experts about buying an engagement ring today.