CrownRing Mens Wedding Rings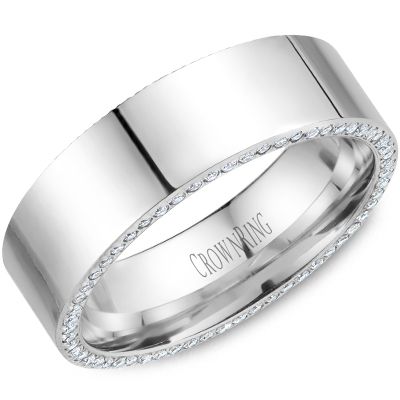 Rounding out our selection of groom-approved goodness: our CrownRing mens wedding rings. Each collection in this line brings a distinguished feel to the table, with gorgeous designs that are both bold and breathtaking.
CrownRing is the brainchild and partnership of friends Thierry Bellisha and Haimy Mann, established in 1999. They set out to design wedding rings fit for a king and queen. Yes, CrownRing also makes beautiful women's wedding rings, but for now we stock just the guys' rings at Diamonds by Raymond Lee. The rings reflect the design sensibility the founders were after: every piece is fit for royalty.
With excellent craftsmanship, clean lines and elegant design detailing, every CrownRing is a beautiful piece of jewelry he'll admire for a lifetime.
The line has several gorgeous collections, each with their own distinct feel:
The Rope Collection – Every unique design is united by the rope detailing on the band's inner face. These rings come in a variety of width and materials, with hammered finish, foiled finish, bright polish and brushed metal finishes.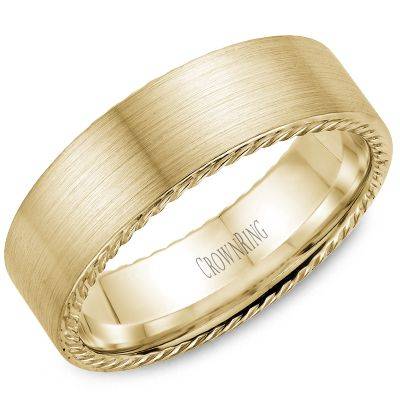 The Carved Collection – Like the Rope collection, these rings come in a variety of width and finishes, though no two rings have the same design detailing. Instead, these bands show off the artisan's creativity and expertise for – you guessed it – carved details. Etched Greek Key patterns, chevrons, braids and even houndstooth patterns stand out in precious metal for truly unique looks.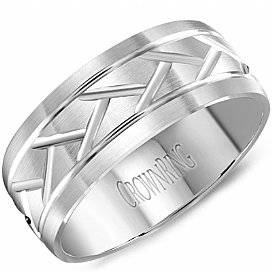 The Classic Collection – These rings have a timeless feel, but the better name for them would be updated classics. They're all a twist on the typical men's bands, with elevated style. Carved channels, brushed rose gold, two-tone precious metal combos and squared styles give them a modern edge.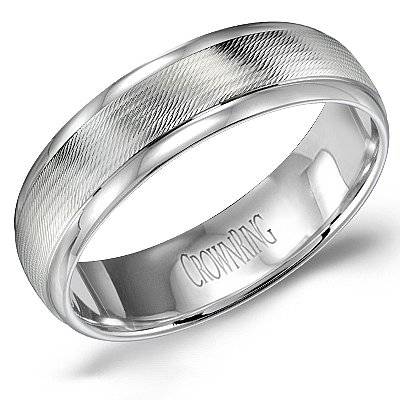 The Diamond Collection – These wedding rings take the most popular CrownRing styles and add dazzle to them. They're perfect for the man who wants something more than precious metal, but without being ostentatious. The diamonds range from flush settings that look modern and seamless to subtle shared prong accents. There are several that play with the traditional, like a beautiful channel set thread of diamonds waving around the band, or a ring that at first glance looks like plain metal – until you notice the diamonds edging the ring's inner face.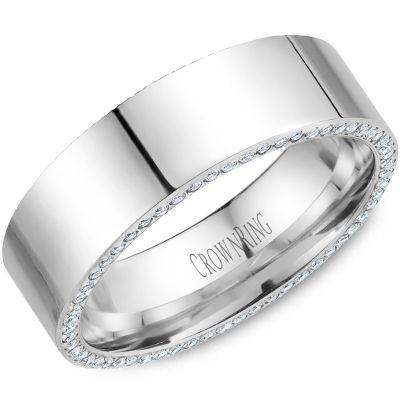 The Handwoven Collection – This is where CrownRing artisans really get a chance to show off their creativity. These rings feature more intricate patterns, engraving and design. From two-tone bas-relief scroll work to foiled leaves set into a wide band, they're unlike anything you've ever seen.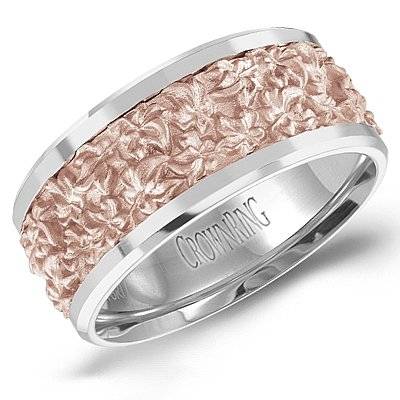 The Traditional Collection – Finally, CrownRing puts their elegant spin on the same styles of men's rings that have ruled the bridal world for a century. These bright polish, plain rings are cast in the brand's beautiful gold alloys in a variety of widths, perfect for the groom who wants something subtle but perfectly executed.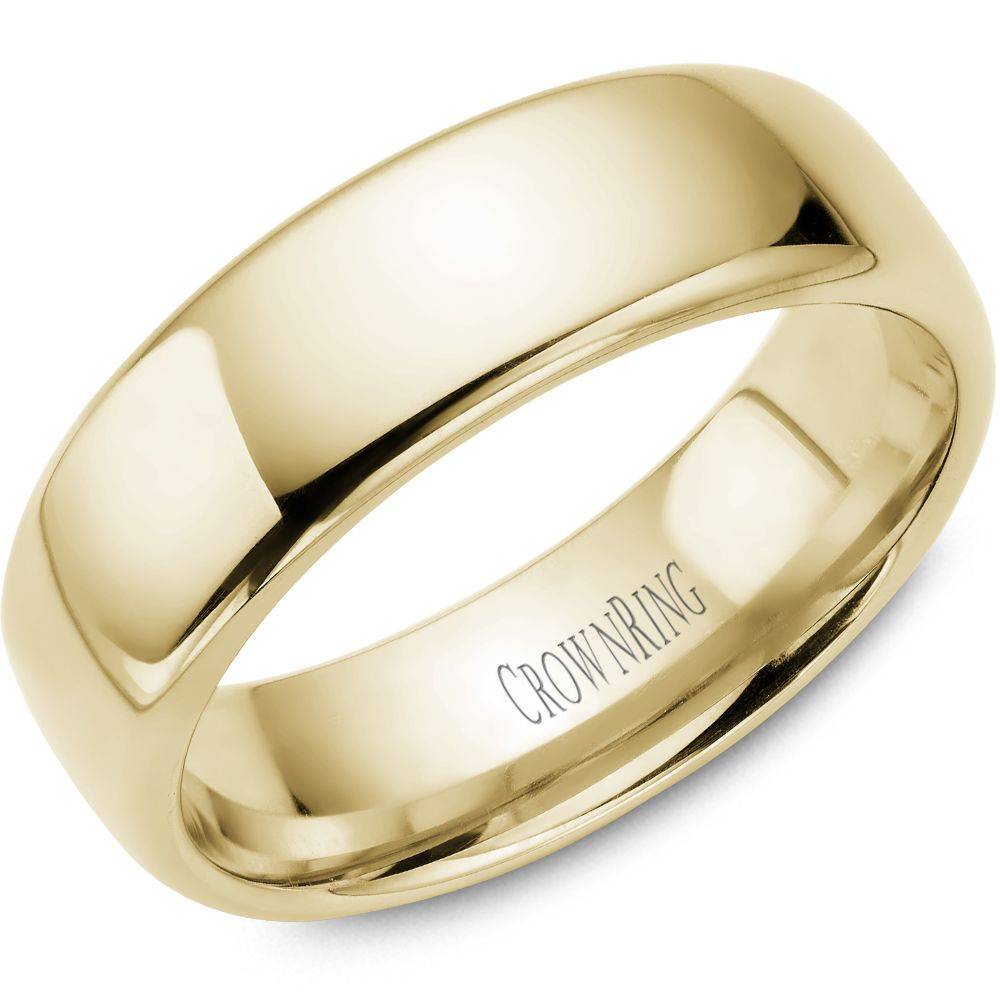 CrownRings are the perfect option for grooms who want something more than meets the eye. Their luxurious designs and styles stand out in a crowd, just like the guys who wear them.
Related articles