Welcome to our New Designer Engagement Rings Gabriel & Co.!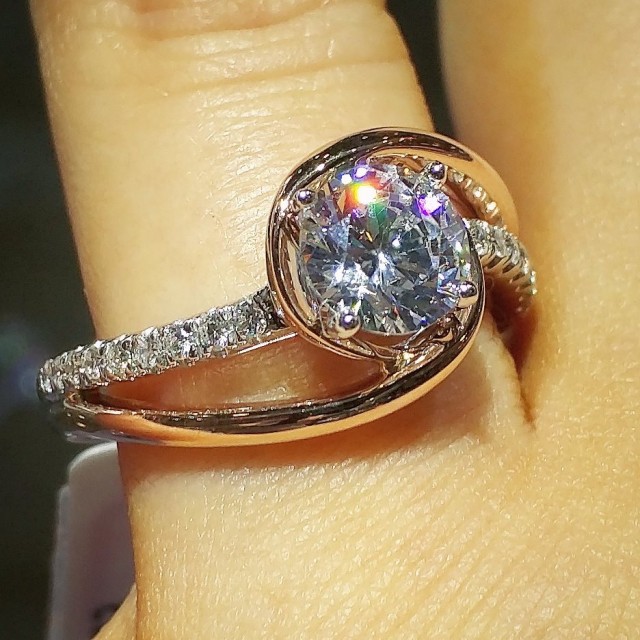 It is officially engagement season. During this time of year – the holiday season between Thanksgiving and Valentine's Day – more couples get engaged than during any other time throughout the entire year. The gathering of families, holiday magic, and a romantic snowfall or two never hurt the odds of a proposal. Another benefit to many diamond shoppers, a Christmas proposal makes for the best gift just about ever. And so we've definitely seen an uptick in the amount of guys coming in to purchase engagement rings for this holiday season! Unsurprisingly, we've upped our game in the bridal department. Since adding Verragio and Uneek engagement rings to our bridal showcases this year – and Benchmark wedding bands for men – we've decided to round out our designer engagement ring selection with one more brand: Gabriel & Co.! These rings, featuring a mix of futuristic diamond settings and Victorian style mountings are just a dream come true for brides who want something beyond the ordinary. Each ring is beautiful, highly customizable with metal options and mix-and-match diamond pave accents, and pairs beautifully with Gabriel & Co's coordinated wedding bands. We're smitten, and we've been hard at work adding the new rings to our online showroom. Here are a few of our early favorites!
A stunning two tone example of Gabriel's 21st century designs.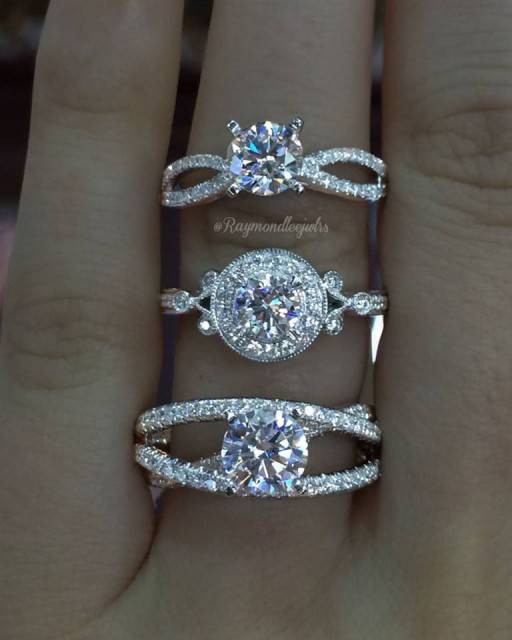 A stunning mix of different styles,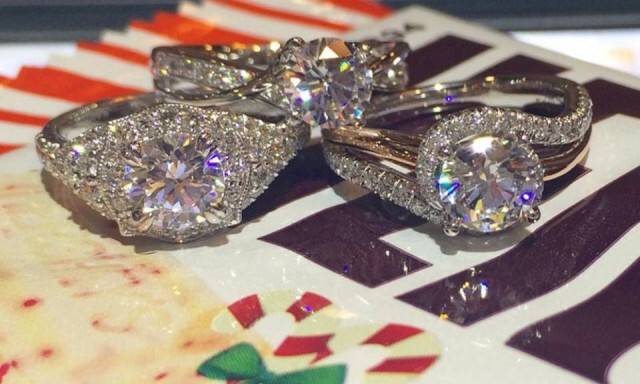 You can see how Gabriel & Co. excels at both micropave accented rings and a mix of smooth metals.
The best part about these rings? Gabriel & Co. is easily our most budget-friendly designer line. The impeccable design and craftsmanship could command a much higher price, but with plenty of options well under $3000, this line is a steal. This first beauty? Only $968. Gabriel & Co. designs are definitely our most affordable designer engagement rings.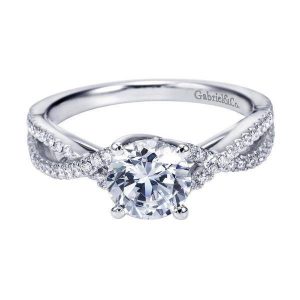 Gabriel NY 14k White Gold Diamond Split Shank Semi Mounting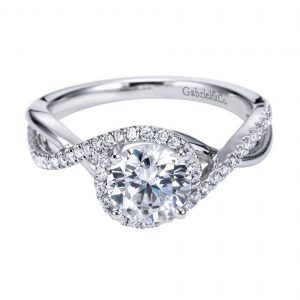 Gabriel NY 14k White Gold Diamond Split Shank Semi Mounting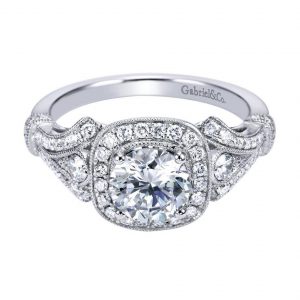 Gabriel NY 14k White Gold Victorian Diamond Cushion Halo Semi Mounting
Gabriel NY 14k White Gold Diamond Contemporary Halo Semi Mounting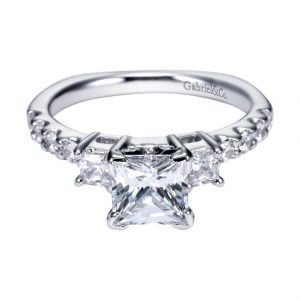 Gabriel NY 14k White Gold Three Stone Diamond Princess Cut Semi Mount