2019 Summer Kick-Off Brew Fest Recap
This past weekend, we hosted our very first Brew Fest at Diamonds by Raymond Lee in Boca Raton. Now that the beer vapor has settled, we thought we'd give a thorough recap.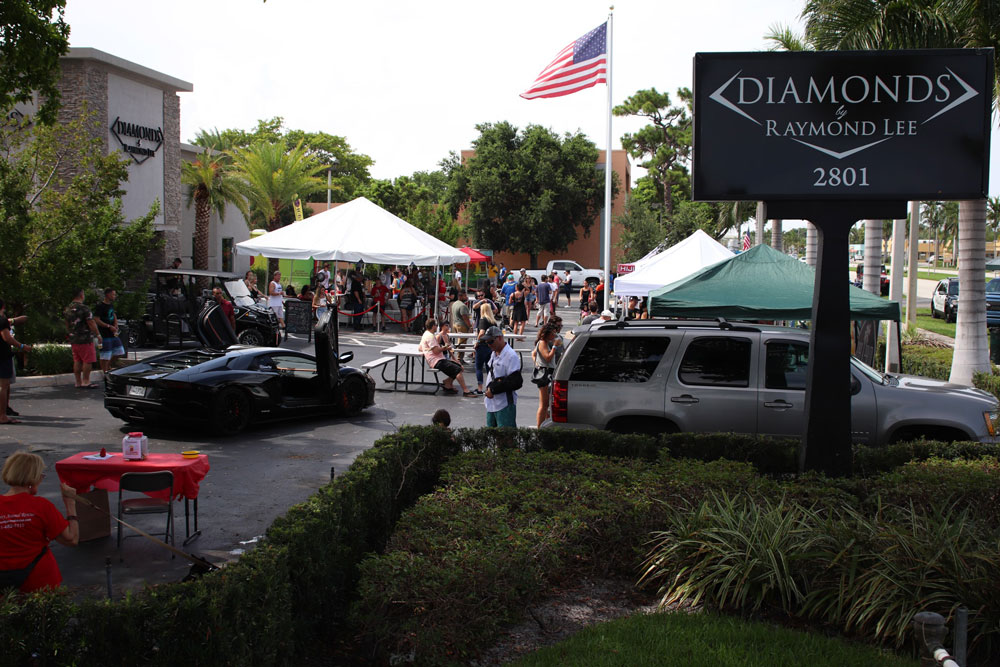 First, let's start by acknowledging that this event had such an amazing turnout. We saw well over 250 people and we had 14 different breweries from all over Florida set up shop. There were so many different brews on tap that even the most experienced craft drinkers were able to enjoy delicious beers they've never tasted before.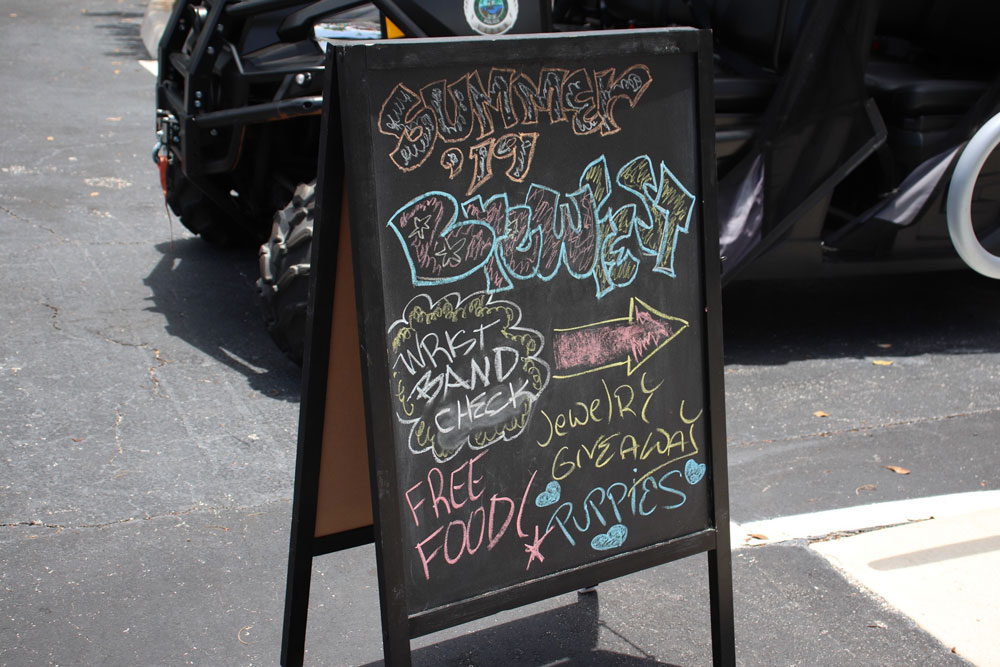 Now, let us recognize the main reason for which we put all of this together. This event was not only a way to bring the community together to have some drinks, but it was also a way to give back to the community. This was a Brew Fest charity event,  and because of that, it made for a much bigger "buzz".
Diamonds By Raymond Lee's Summer Kick-Off Brew Fest Charity Event was put on to raise money for the Boca Raton Police Foundation and to help the Tri-County Animal Rescue find forever homes for a few pups. Plus, we all wanted to have a great time.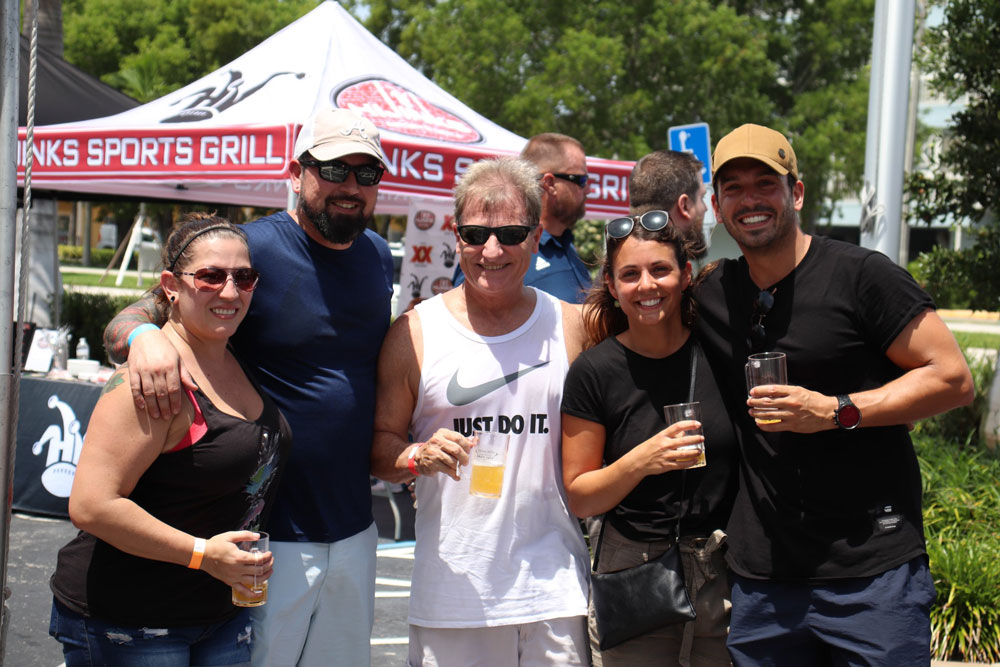 Accolades
Our biggest appreciation and accolades go out to all of the breweries, restaurants, and attendees (or should we say partygoers) for participating in this event and making this good cause a great one. It's collaborations like this that make our community stronger…and a lot more fun.
We'd also like to extend our highest respect to the Boca Raton Police Foundation and Tri-County Animal Rescue for all the wonderful things you do for our community here in Boca Raton and South Florida.
Before we get into the highlights of this event, let us give you some quick background information on the Boca Raton Police Foundation and Tri-County Animal Rescue.
Tri-County Animal Rescue:
Tri-County Animal Rescue is a nonprofit animal shelter that works to put a stop to the killing of unwanted pets in Broward, Miami-Dade, and Palm Beach counties. The numbers of unwanted pets are shocking, there are over 170,000 animals at risk. Since Tri-County's founding, they have saved over 55,000 domestic animals from euthanization by finding them "forever" homes through their adoption center. Tri-County also works with a few organizations, business, and local schools to raise awareness in the community.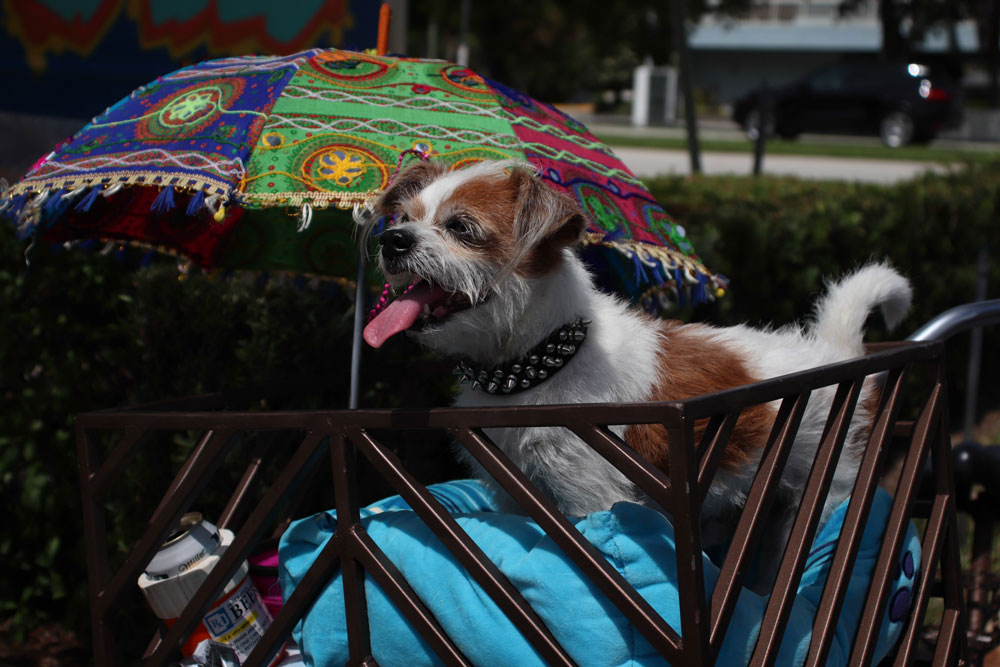 Boca Raton Police Foundation:
The Boca Raton Police Foundation is a passionate group of individuals who are dedicated to making sure Boca Raton continues to be a safe city with a modern, prevailing police force. They aim to enhance the Police Department's aptness in both equipment and training, with the ultimate goal of improving public safety, officer readiness, and the overall quality of life for the people of Boca Raton.
Boca Raton Brew Fest – Breweries & Restaurants
Now, let's have a look at some pictures from the event and talk about each of the breweries so you can learn more about them and why this all made for a resoundingly successful charity event.
Crazy Uncle Mikes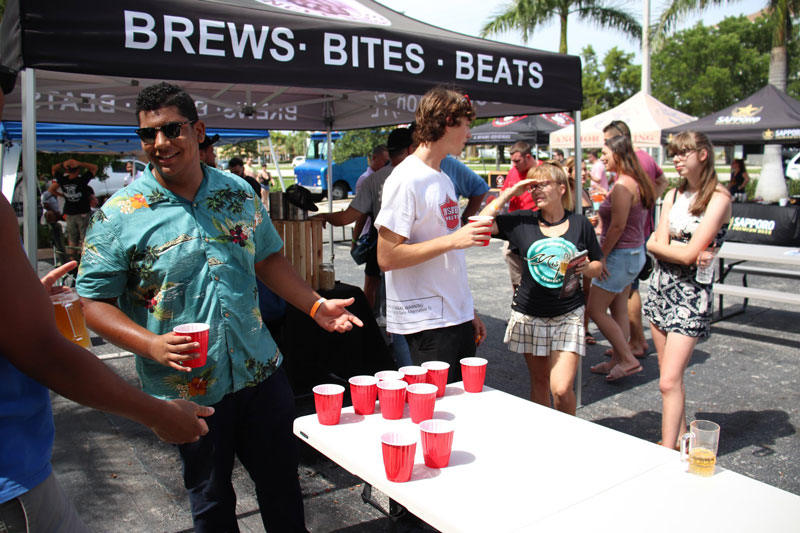 Our neighbors, Crazy Uncle Mikes, located on N Federal Hw, are more than a brewery, they are a restaurant and live music venue too, and they do all three astoundingly well.
Mike Goodwin, the founder of Crazy Uncle Mikes, had a vision of creating a fun dining experience where you could enjoy delicious steaks, tasty burgers, and light bites, all while washing it all down with flavorful craft beers.
Crazy Uncle Mikes makes their own brews. The Brewmaster, Corey Wilson, has an incredible knack for creating unique, glorious beers with international flavors.
They have brews such as "Take The Sour Back", which is a sour New England IPA, "O.D.B", an English Style Oatmeal Porter, "Get the Red Out", an American Amber Ale, and "Initiation Remix", a strong 7.5% IPA with a slightly sweet caramel malt taste that plays well with the bitterness of the hops.
If you didn't make it to our Brew Fest for a taste of Crazy Uncle Mikes, then you must get to their unpretentious craft-beer space ASAP for some cold beers, great food, live music, and an all around good time.
Me-Sen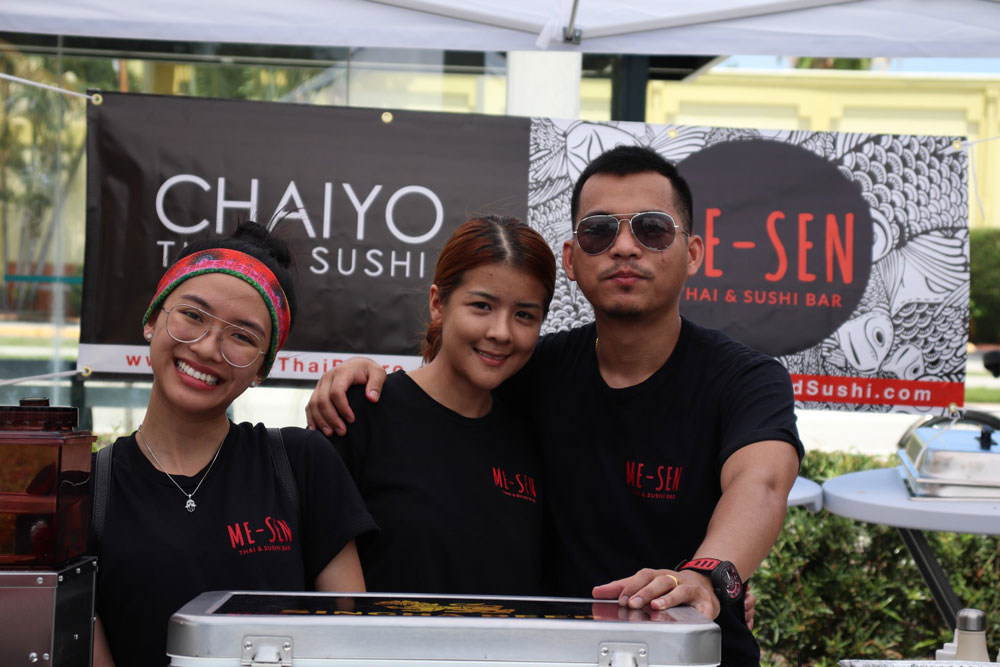 Me-Sen is a Thai and Sushi Bar located in Boca Raton. They offer a very cool vibe and more-than yummy food (many people say they have the best sushi around).
They delivered that same excellence to Diamonds By Raymond Lee's Brew Fest Charity Event last weekend.
Me-Sen brought out Singha, a 5% abv pale lager beer from Thailand. Anyone who is fond of Thailand and Thai food has enjoyed the classic Singha Beer. Singha was first produced in 1933 and the name derives from the word sin-too, which means "Lion" in Thai. Hence, the logo of a lion. Singha is 100% barley malt, bottom-ferreted lager. It is deliciously refreshing and the perfect beer for a hot day in sunny South Florida.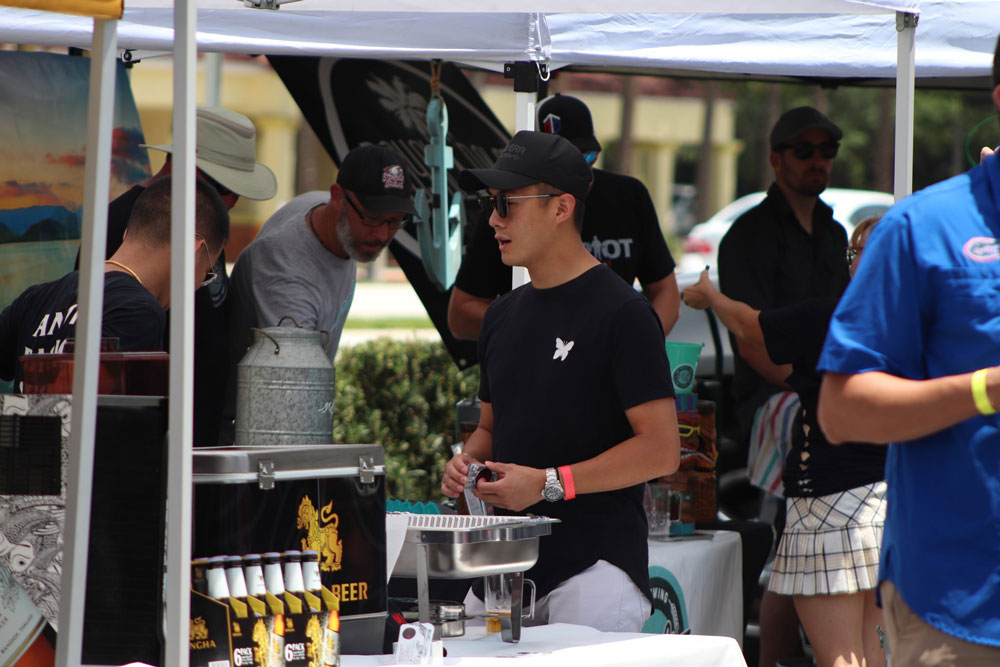 If you've never been to Me-Sen, it's a MUST-GO. They offer a vast variety of incredible Thai food and sushi, including appetizers, soups, salads, and, of course, tastebud-pleasing beers.
Here is a review from the community:
"Best sushi I have ever had anywhere in the US. Yes, it's that good and fresh. You have to check it out! Hidden gem in our own backyard!"
Enough said, go check them out as soon as you are done reading this. You can thank us later 😉
Hijinks Sports Grill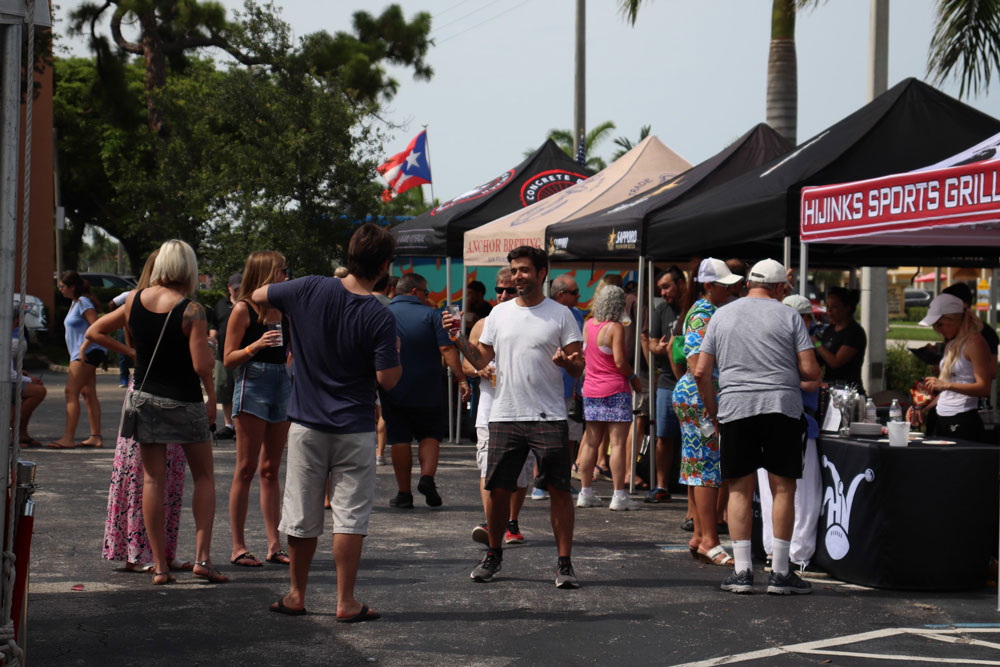 Now, as with Me-Sen, Hijinks isn't a brewing company, but they have all the beers you could ask for at their restaurant. What's more, they create an environment that is the perfect mix of upscale and fun. If you are a sports fan, and you like good food, drinks, and beautiful women, Hijinks is the place to be.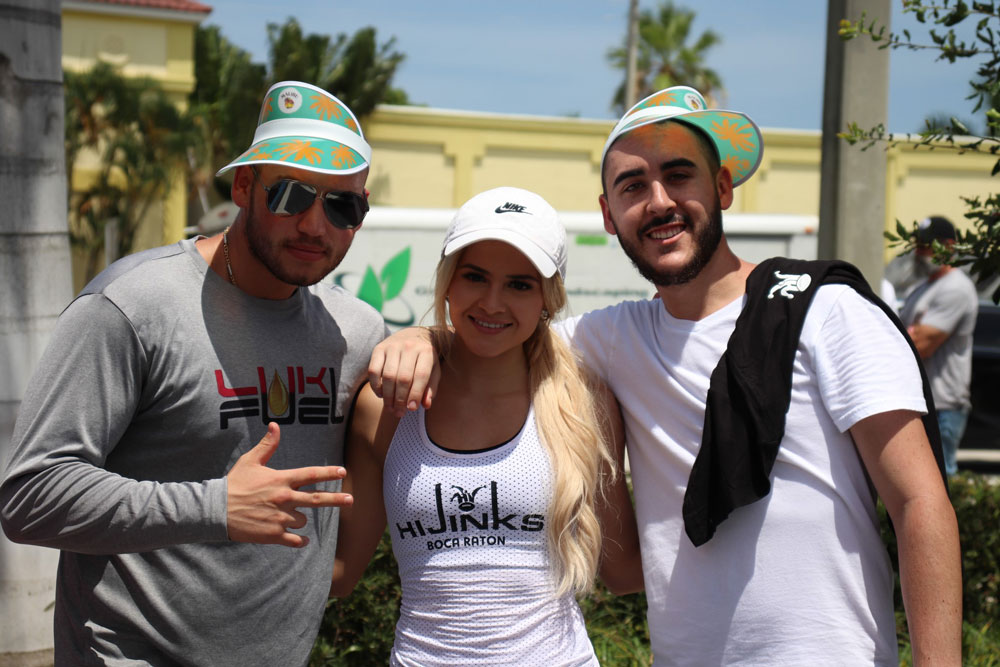 Moreover, they push past the typical non-creative sports bar menu to do something special.
You might be wondering "what does Hijinks mean?" Well, to quote Hijinks, it means:
"Hijinks – "Unruly and often hilarious but troublesome fun.". That's what we do here. We get a little crazy, we get a lot of wild, We shout we cheer, we scream and we jeer. We have this relationship where the staff and guests feed off each other's energy. Many come to watch the game, but everyone comes for a damn good meal paired with an unbeatable drink selection."
Speaking of drink selection, Hijinks supplied the Beer Fest with Sweetwater 420.
Sweetwater 420 is a dry hop beer with a "fat stash" of Cascade hops. It is an extra pale ale that tastes a delicious as it sounds.
Concrete Beach Brewery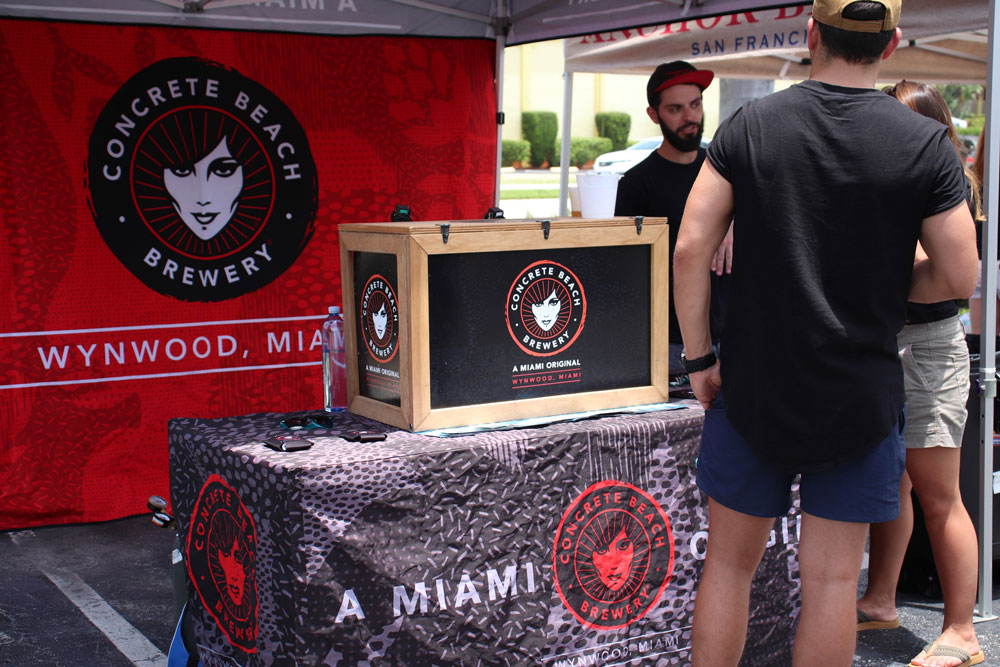 Concrete Beach Brewery is an artisanal craft beer brewery located in the center of Wynwood Arts District in Miami.
Their mission is "to provide great tasting craft beer inspired by the culture and flavors of Miami, all while supporting the arts and community organizations in the neighborhoods we serve."
Mission accomplished.
They are a fantastic company and they have some of the most magnificent beers, made by theirs-truly.
They have Lager, Vienna-style Lager, IPA, Double IPA, Pilsner, Belgian-style Farmhouse Ale, and Ale beers available in Kegs, Cans or Growlers.
If you are a beer lover heading to Miami, Concrete Beach Brewery is the destination.
Brewmance Brewery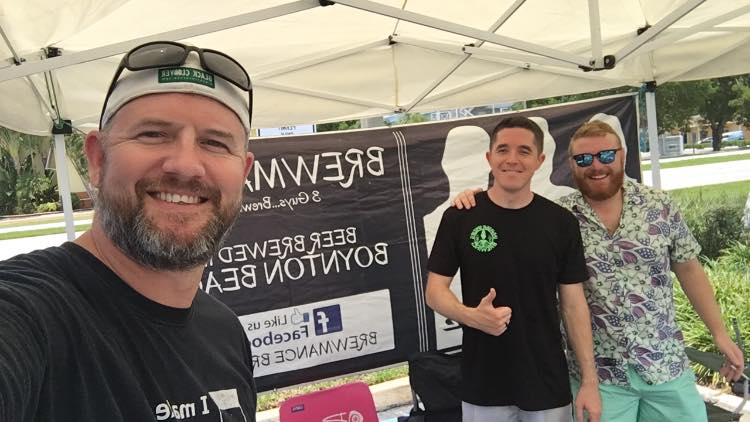 Brewmance Brewery was an easy favorite among the Diamonds By Raymond Lee Brew Fest crowd. As they say, "If we brew it…they will come." They proved that point beyond a reasonable doubt.
Brewmance Brewery is the creation of 3 guys who have a passion for beer and brewing. When you truly love all aspects of your business, it shows in the quality of your product and service.
Brewmance is just getting started, so we are looking forward to watching them grow. We see a great future for Brewmance. We know Boca loves them!
Prosperity Brewing
Prosperity Brewing is a local brewing company located in East Boca. They are technically a 'nano-brewery', so they are smaller than a microbrewery.
When we hear "nano", we think "craft" and "dialed in".
Prosperity Brewing has a 3.5 barrel brewhouse, so they can brew around 110 gallons each batch.
If you are looking for some quality craft beers, head over to Prosperity Brewing. They have 12 tap handles which are mainly their very own beers brewed right their in-house. They do tastings, so you can test them all out when you go.
Now, they don't have a kitchen or serve food there, BUT they do have food trucks posted outside several nights of the week. Moreover, they also have plenty of options for local food delivery, so you can get food ordered right to your beer. If that's not a prosperous plan, then what is?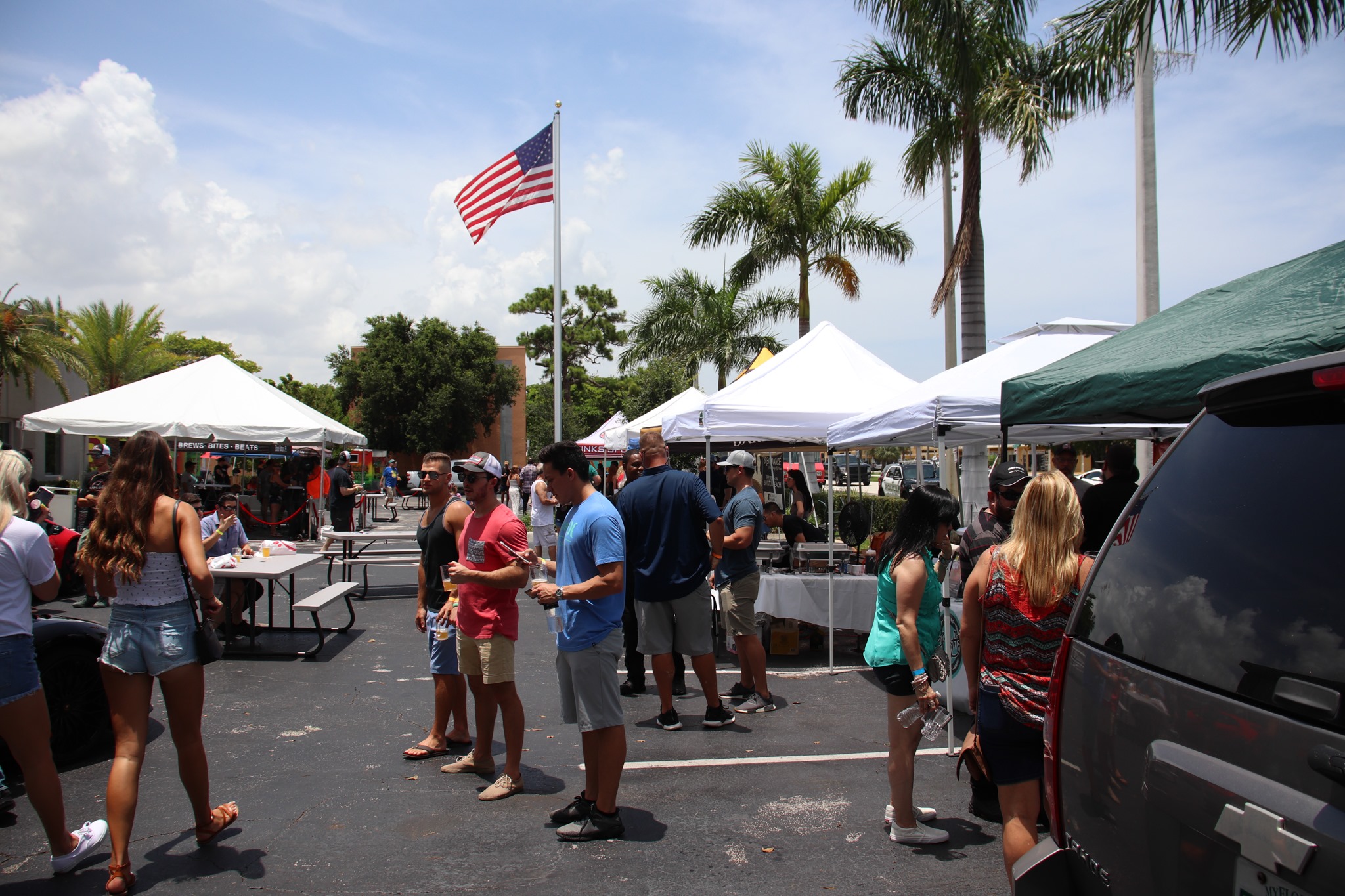 Robot Brewing Company & Quixotic Lounge
Robot Brewing Company is a nano-brewery that offers an intimate lounge setting for the enjoyment of their flavorful batches of beers.
This brewing company is proud to be nano. They say "size matters", as that means they can truly hone in on their product and create unique culinary-inspired brews.
They have a great selection of brews, from Ales and Lagers to IPAs and Stouts – Robot Brewing Company has all the flavors you could want.
We highly recommend getting to their Quixotic lounge for an intimately delicious experience.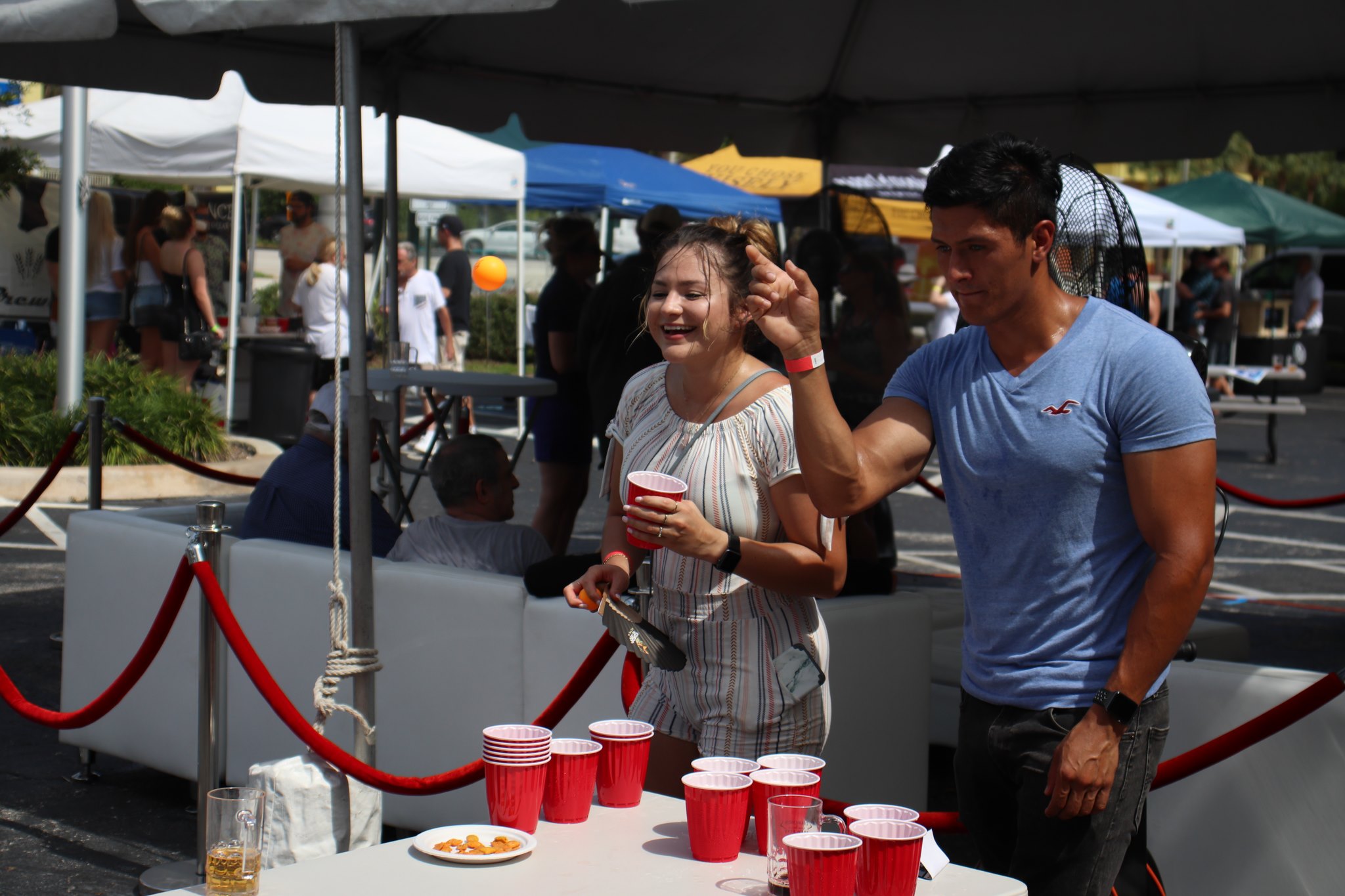 Barrel of Monks Brewing
What's one of the most famous countries in the world for incredible beers?
Belgium.
Barrel of Monks Brewing is a Belgian-inspired craft brewery located in Boca Raton. They are the first brewery in the entire State of Florida to focus solely on traditional Belgian inspired ales. And, they do an absolutely remarkable job. Their brews are off the charts.
Definitely make sure you head over to their tasting room to bask in a fine selection of quality Belgian-inspired beers.
81 Bay Brewing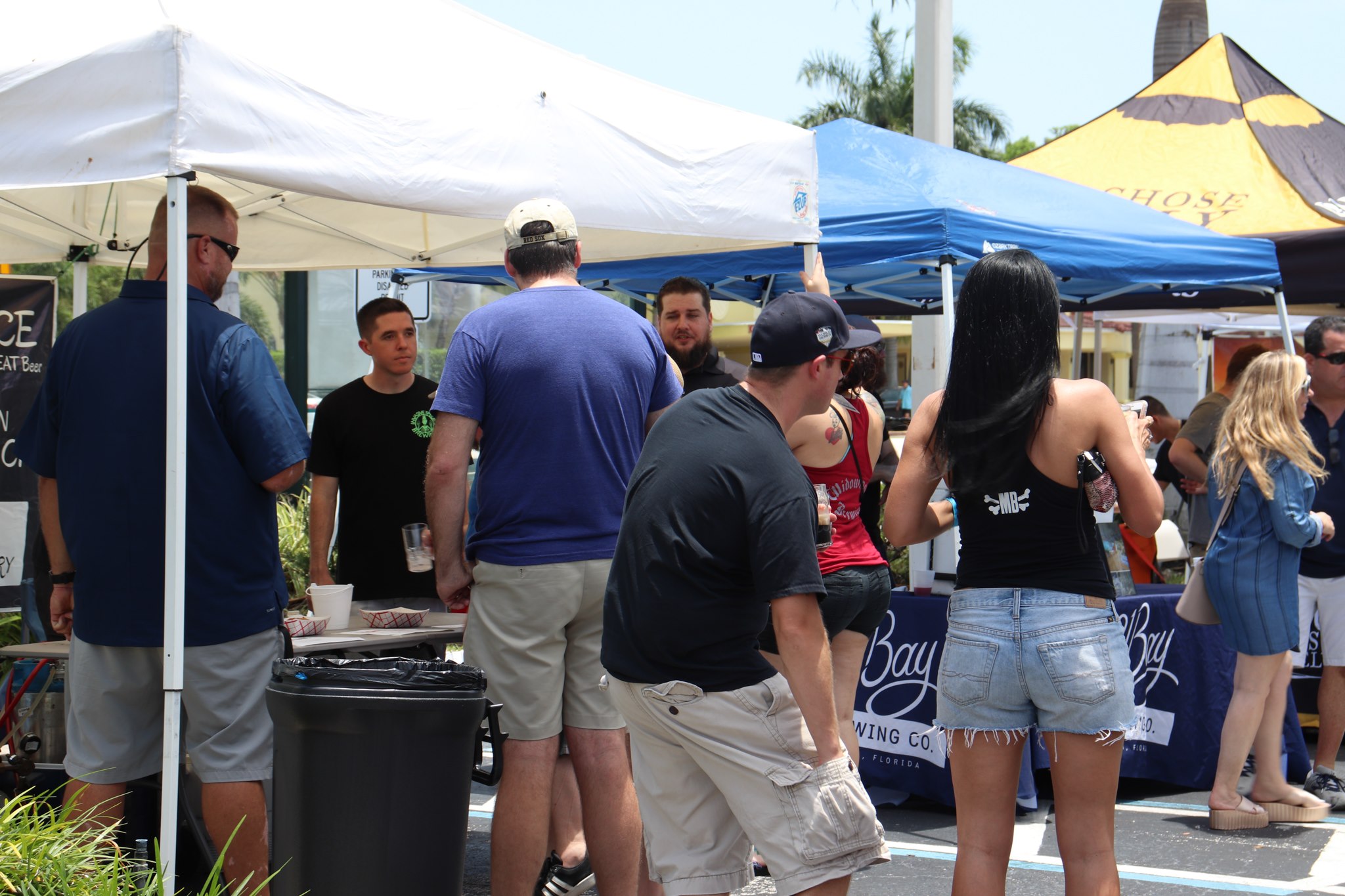 81 Bay came down from Tampa and absolutely killed it with their sangria beer. Co Banh of Diamonds by Raymond Lee stated that this was his personal favorite beer at the Brew Fest.
81 Bay Brewing company was founded by three Floridians and longtime buddies who simply wanted to create an environment that celebrates beer.
All we can say is BRAVO, as they definitely are succeeding at that.
They have a beautiful brewery and they offer a great selection of quality craft beers.
We highly recommend going to their brewery if you are in Tampa. Better yet, even if you aren't in Tampa, get there, as they are a brewery that you won't want to miss.
Royal Palm Brewing
Royal Palm Brewing is located in, you guessed it, Royal Palm Beach.
They are a family owned and operated company that specializes in completely original hand-crafted ales. Plus, if you are hungry, as most of us when drinking, they offer fresh, made-to-order meals and snack right their on at their brewery.
We'd like to give some inspiration to those interesting brewing. Royal Palm Brewing came from very humble beginnings. They started out brewing at home using a homemade kit. Now, they have their very own 3.5 BBL All-Electric Brewhouse with 4 7BBL Fermenters and a 3.5BBL Fermenter. They are proof that if you have passion and determination, you can make it big.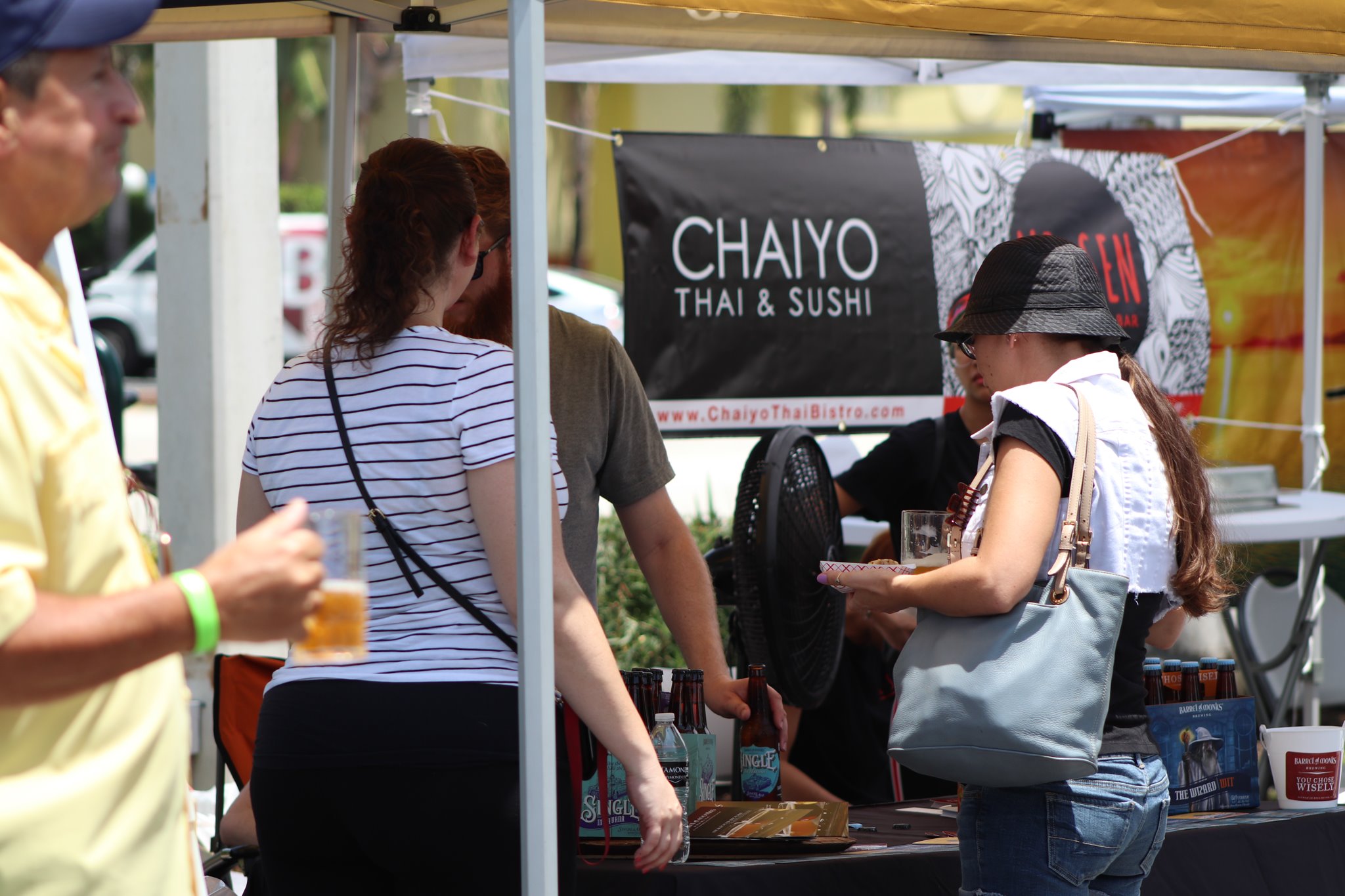 Misfits Brewing
Their name says it all, the founders of Misfit Brewing are "a couple of misfits who love to share our love of hops, craft beer, and great food!"
And, wow, do these misfits really know their beer. They have some of the most original brews out. From Mom's Chocolate Chip Cookie Porter to Neptune's Trident IPA to Yellow Bears Lost IPA, Misfits Brewing has the tastes and selection to meet every craft beer enthusiasts' deepest desire.
It was an honor to have them at our Brew Fest and we highly recommend checking them out. They are based out of Deerfield Beach, Florida.
Blue Planet Brewing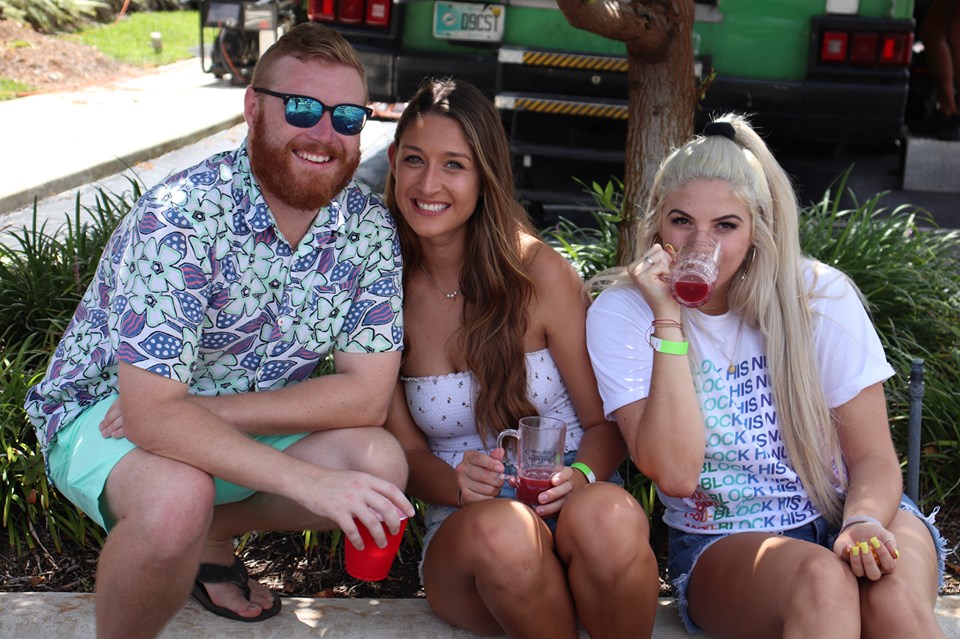 Blue Planet Brewing is just getting off the ground, but that's not to say that their brewing isn't experienced, because IT IS. They have fantastic craft beers that assure us this company has a very bright future.
Sapporo & Anchor Brewing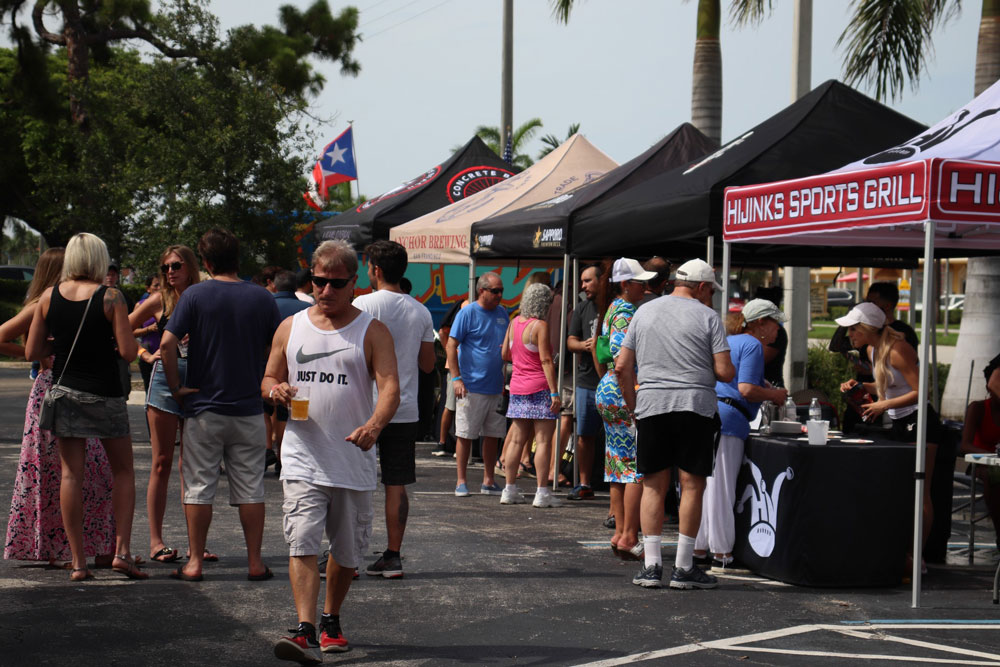 We also had Sapporo and Anchor Brewing stands at the Brew Fest to bring some giants into the mix.
Everyone knows Sapporo, the oldest beer brand in Japan. It's a refreshing, tasty, classic beer.
And, Anchor Brewing, which is a very old company founded in 1896 and headquartered in San Fransisco. They are a leading brewing company here in the States that offers an extensive selection of beers, a few of which we got to enjoy at our Brew Fest.
WINNER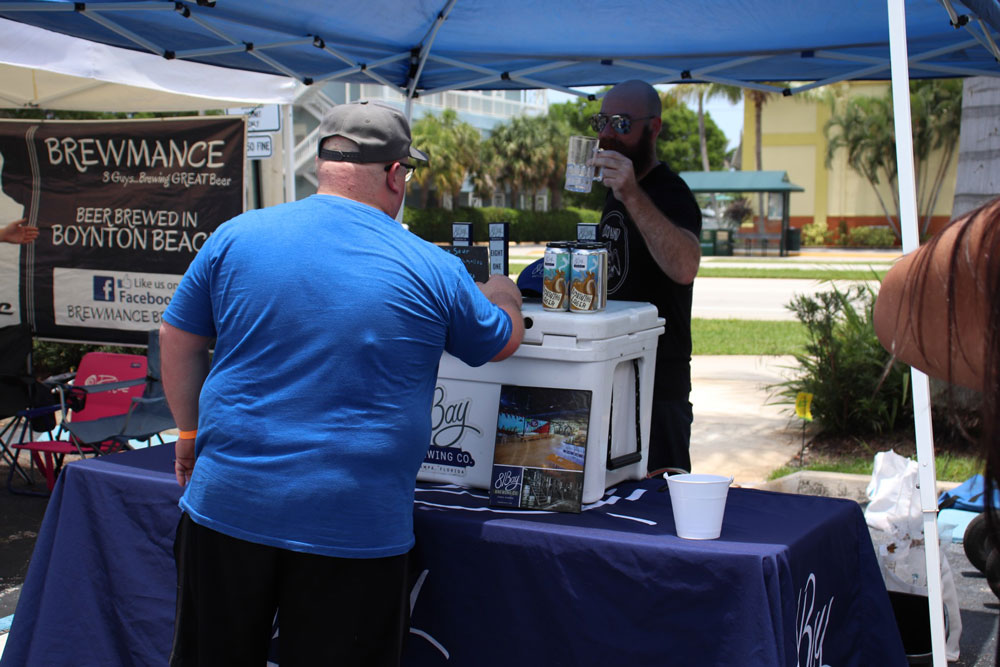 First, we need to be clear that all the brews were amazing and every brewery that came out are all winners!
That said, we had to get competitive. So, we took votes for the best brewery.
The brewery with the most amount of votes was Brewmance. Robot Brewing got second place, and Misfits came in third.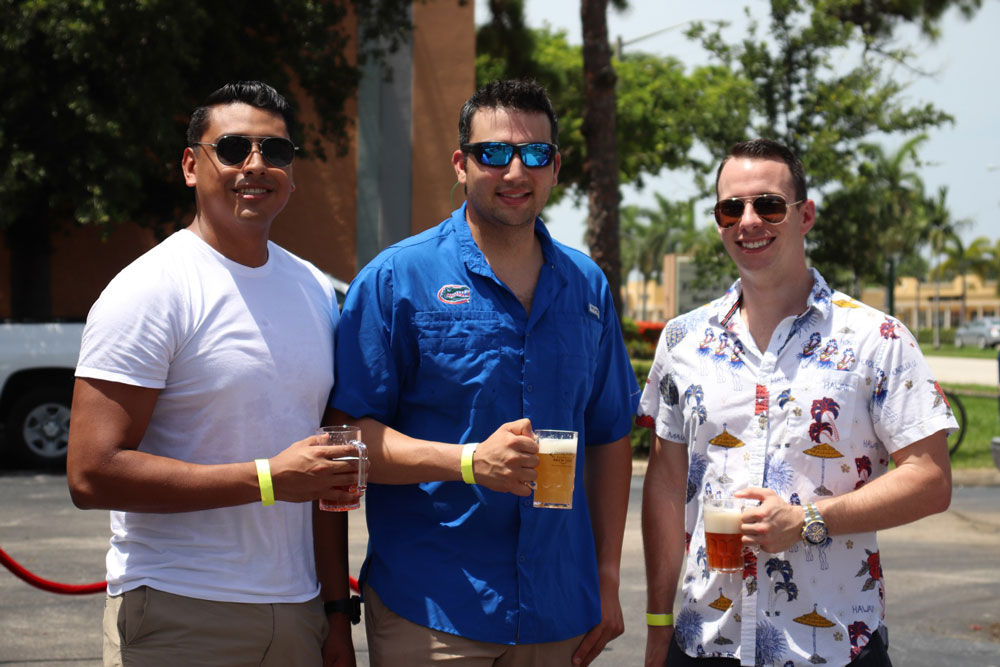 You already know the beers were good by the look on their faces.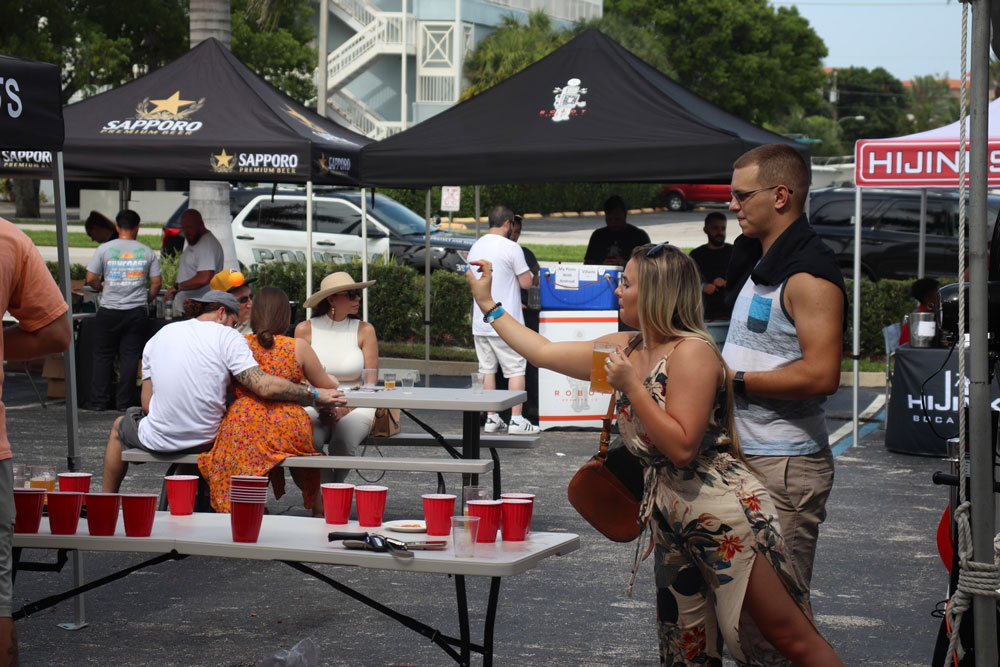 What kind of Brew Fest would this be without some Beer Pong?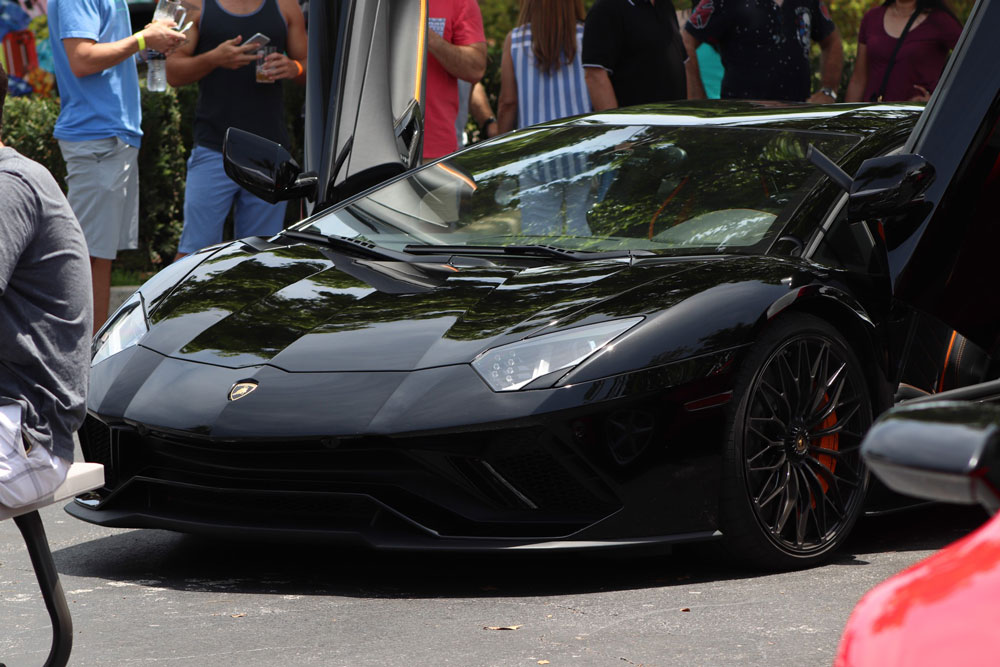 You know how we do at Diamonds By Raymond Lee. If it's a Diamonds By Raymond Lee event, expect good times and amazing cars.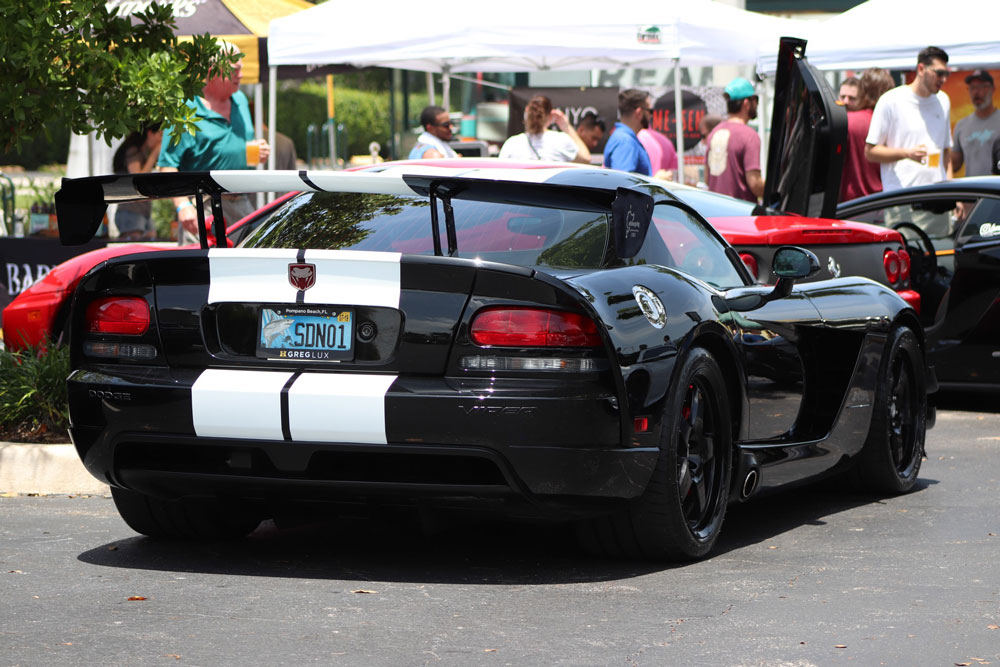 VIP parking for the Viper.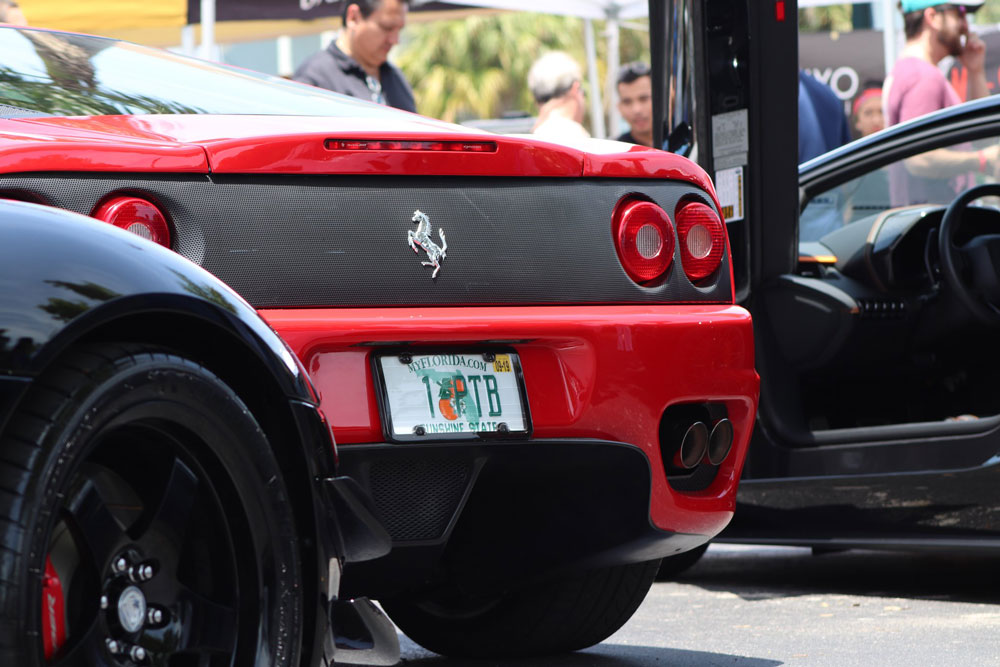 And the Ferrari too, of course.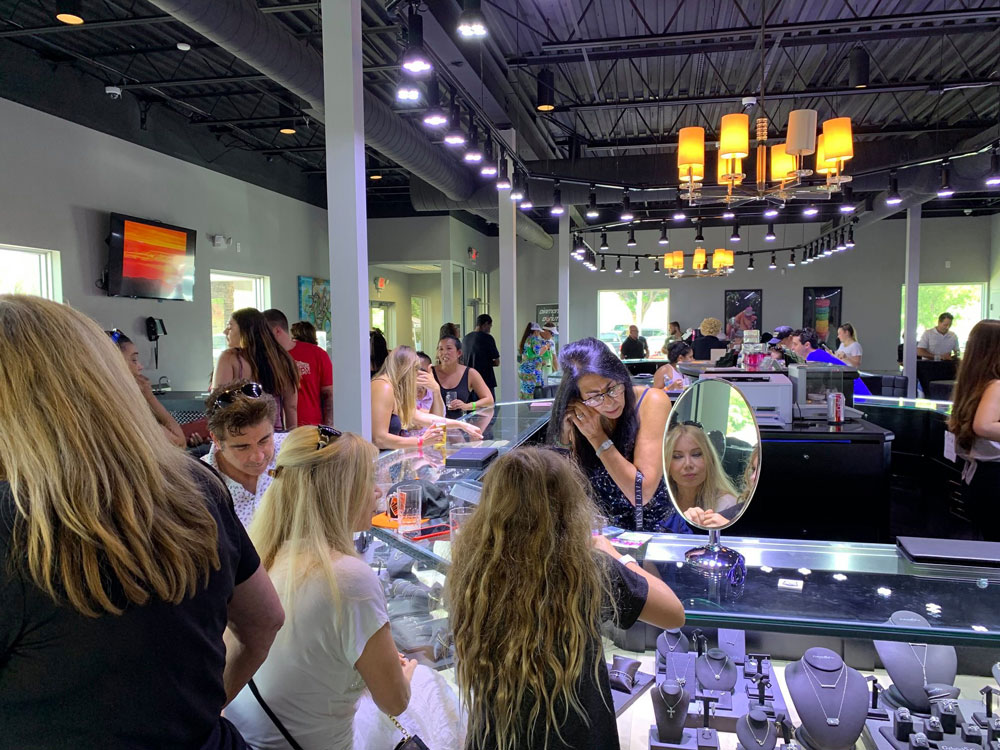 We opened up the doors to our showroom for the length of the event so people could check out our extensive selection of high-end jewelry and luxury watches while also catching some AC.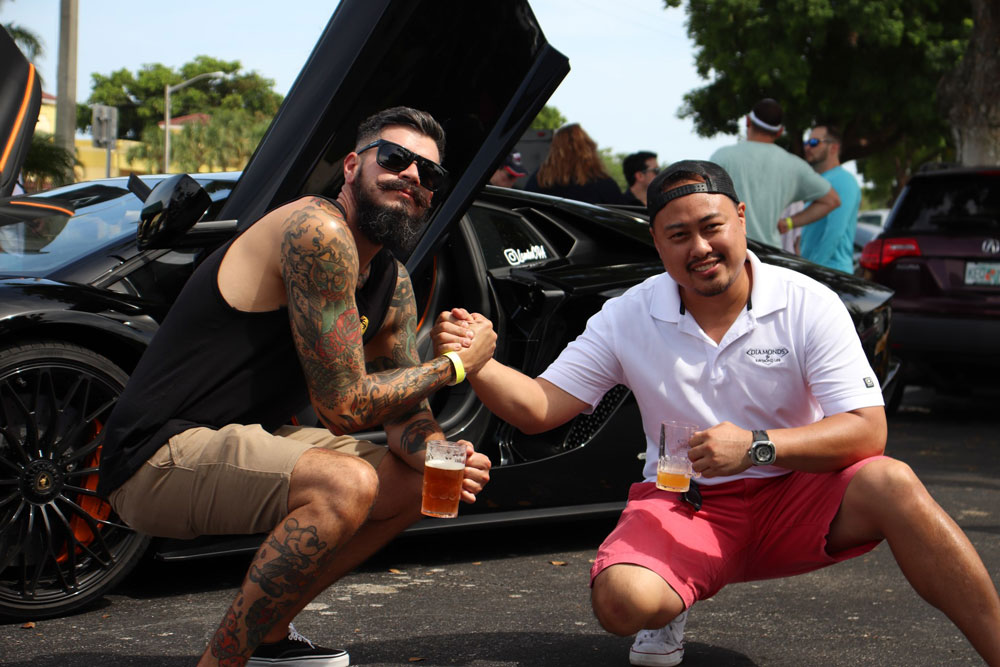 Stay Tuned For Our Next Events
Diamonds by Raymond Lee throws big events on a regular basis. Keep an eye out for the next one so you don't miss it.
RSVP NOW:
July 20, 2019 (5pm-9pm) – Vegan Food Truck Night. Sign up here.
Details: Come to our Vegan Food Truck Night! We will have multiple vendors of delicious vegan food, an adoption tent with adorable puppies (for charity), and multiple reputable people such as gym owners and personal trainers at the event!
August 3, 2019 (5pm-9pm) – Food Truck Night at Diamonds by Raymond Lee (Hosted by Island Boyz Conch Shack!). Sign up here.
Details: Food Truck night is back in Boca Raton again with Diamonds by Raymond Lee. Come out and enjoy the day with music and Food Truck with variety of delicious Caribbean food truck.
You can also follow us on Facebook and you can visit our Events Page to see what's coming next.