Henri Daussi
Born in 1932 in Antwerp, Belgium Henri Daussi was an American trailblazer for creating diamonds and fine jewelry that has changed the world.
The city of Antwerp which was located in the heart of Europe has been at the center of the world's diamond trade for over five centuries. Today it continues to be known today as the diamond capital of the world. 
Early on Daussi was taught the art of diamond cutting by his father Jozef Loots. He learned how to who place different facets onto a rough diamond and turn it into a beautiful brilliant gem. Henri eventually went on to become one of the most respected international diamond cutters in the world. 
Henri Daussi engagement rings for 2019
1.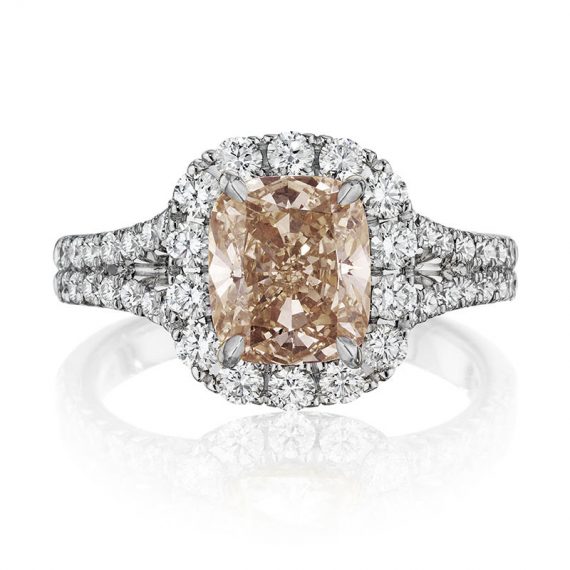 This engagement ring is beautiful and features a 2.38ct cushion cut center diamond certified by GIA.
2.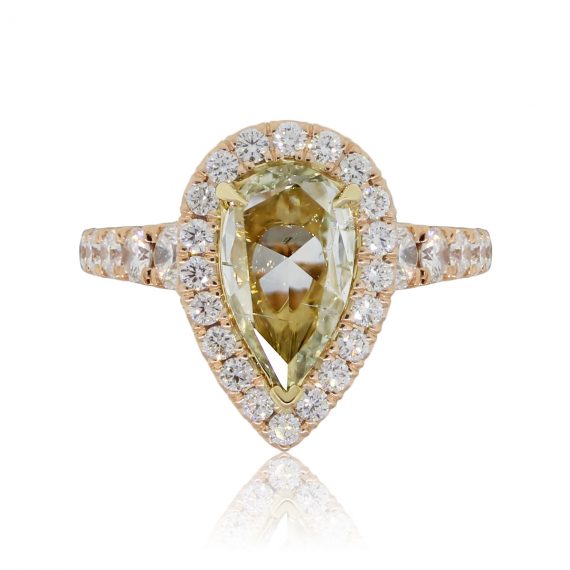 Here we have a fancy diamond engagement ring featuring approximately 1.11ctw of round brilliant diamonds in the setting.
3. Henri Daussi 0.55ct Diamond Engagement Ring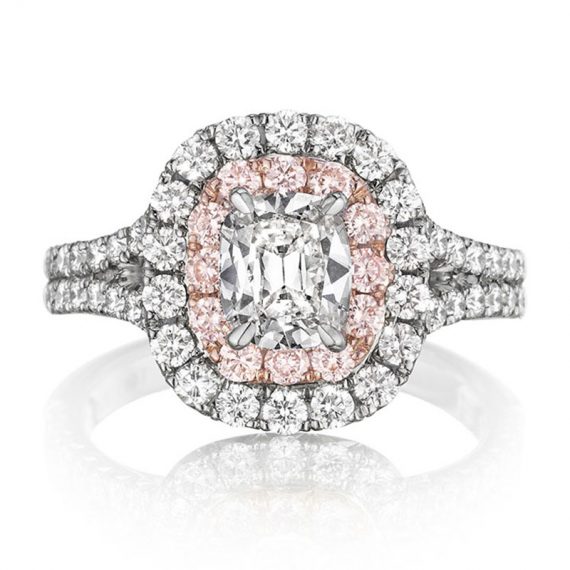 This diamond engagement ring features a 0.55ct cushion cut center diamond that is framed in a perfect halo setting. With 14 round brilliant pink diamonds as well as 56 round brilliant white diamond accents.
4. Henri Daussi Victorian 0.79ct Diamond Engagement Ring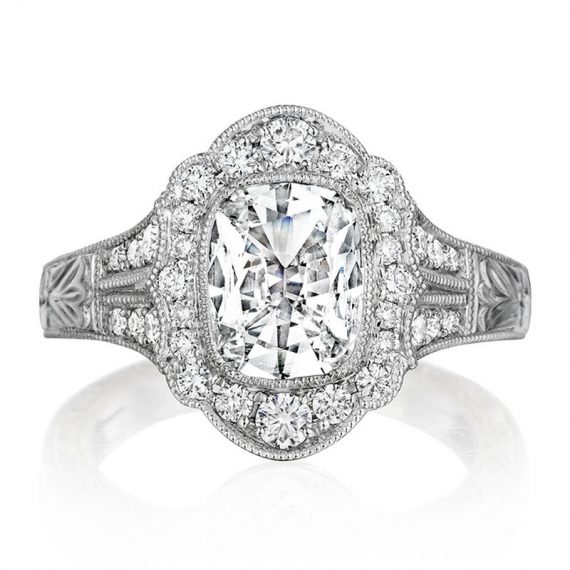 Looking for a more vintage style ring? This engagement ring features a royal Victorian style setting with a .79.ct cushion cut center stone in 18k white gold. 
5. Henri Daussi 0.71ct Halo Diamond Engagement Ring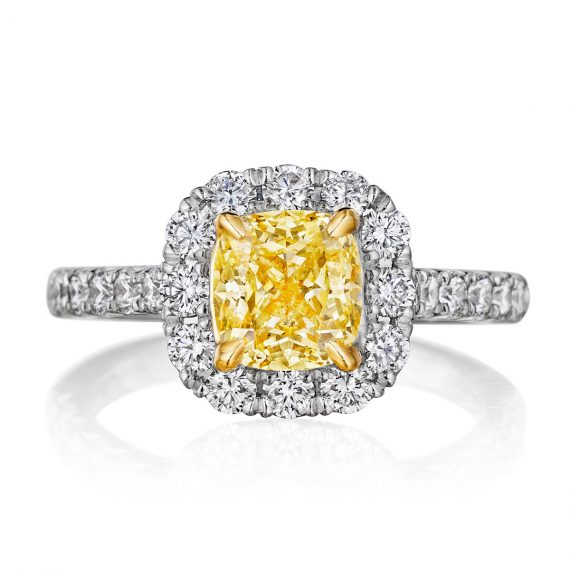 A halo diamond for anyone. This ring features a 0.71ct cushion cut fancy yellow diamond that is surrounded by a 0.83ctw round brilliant diamonds.
6.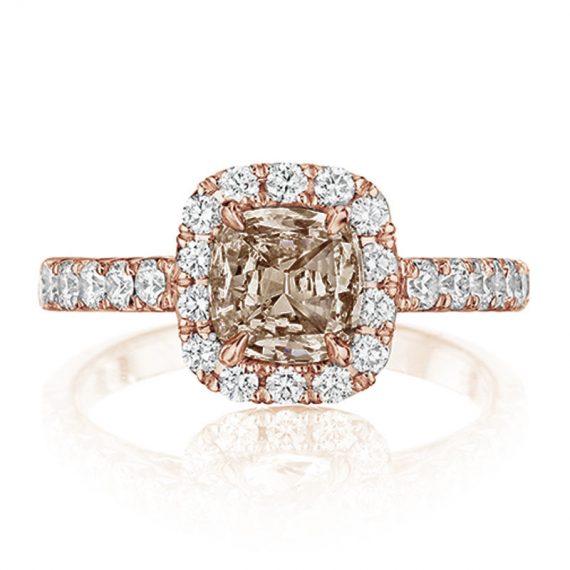 Here's a beautiful fancy orange-brown center diamond ring, surrounded by 0.66ctw pave set diamonds that run along the 14k rose gold halo setting.
7.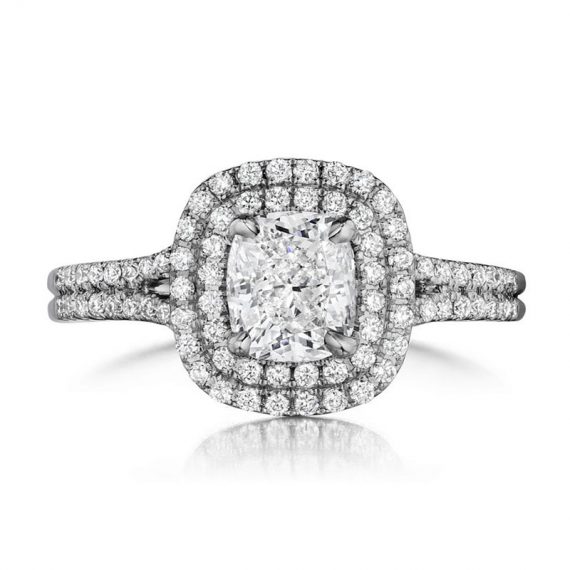 A beautiful double diamond halo engagement ring set in 14k rose gold. This Henri Daussi engagement ring showcases a 0.24ct cushion cut diamond surrounded by 0.36 carats of pave accent diamonds.
8.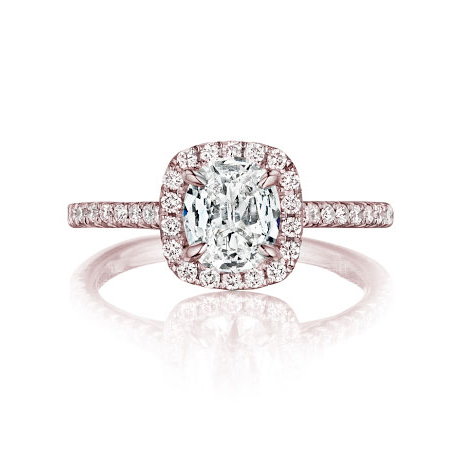 This pink Henri Daussi engagement ring features a 1.13ct cushion cut diamond center stone that is surrounded by 0.33ct accent diamonds. 
9.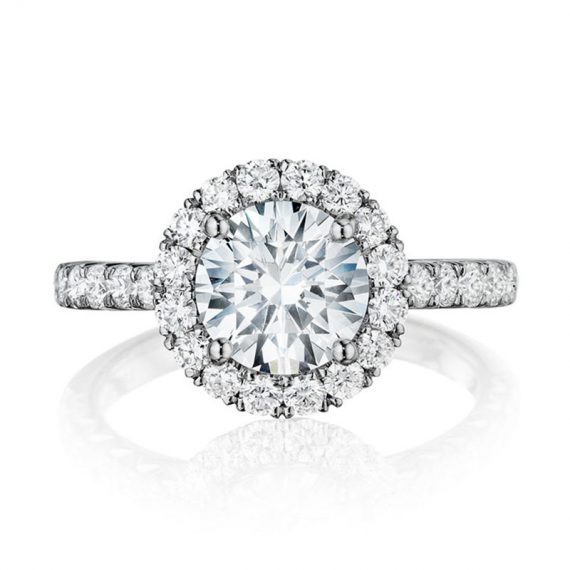 Coming in at number nine we have a gorgeous round brilliant diamond engagement ring set in 18k white gold and a stunning diamond halo to wrap around the center. 
10.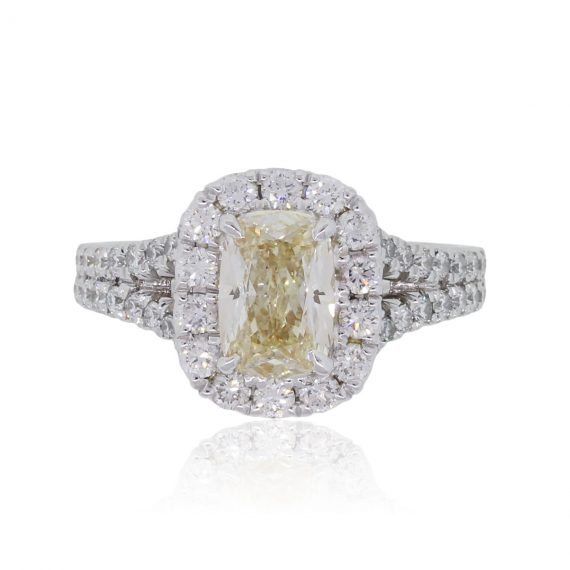 And last but certainly not least we have a fancy yellow cushion cut diamond approximately 1.13cts. Cushion cut diamond is fancy yellow in color and IF in clarity. 
Shop more Henri Daussi engagement rings.
Raymond Lee Jewelers
These are just some of the amazing Henri Daussi engagement rings you'll find here at Diamonds by Raymond Lee. If you're having a hard time choosing the perfect ring for yourself or for your partner, consider making a trip to the store and having one of our experts help you.
For commonly asked questions, please visit our FAQ page. During regular business hours, we can be reached by phone, email, or live chat. For after hour inquiries, please fill out our contact form and we will get back to you next business day.
Not sure where to begin when it comes to picking out the perfect engagement ring? Learn more about diamonds and rings in our education center. If you're looking for further information Chat online, or even email one of our customer service advisers at in**@di******************.com.
Areas we serve
We are located in southern Florida in the city of Boca Raton. We proudly serve Boca Raton and the surrounding following areas: Palm Beach, Fort Lauderdale, Miami, Broward, and Miami-Dade. Stop by and talk to one of our experts about finding the perfect Henri Daussi engagement ring today.