When it comes to timeless and elegant style, it is hard to beat vintage jewelry. These are pieces that hearken back to a time gone by. Whether you like Victorian pieces or something a bit more artistic, the world of vintage jewelry is broad and varied. One of the great things about these pieces is how many different styles they come in. You can easily find stunning vintage pieces in a huge range of shapes and styles.
Vintage Style Doesn't Mean Old
And, just because you like the vintage style doesn't mean the pieces have to be old. Many highz-end jewelers specialize in creating modern vintage pieces. These are pieces that have the look and feel of vintage jewelry but are modern creations. 
One good things about modern vintage jewelry is that you can create something that is exactly to your taste. Our experienced jewelers have years of experience creating custom pieces. So if you can't find the perfect accessory, we can create it for you and help you with tips. 
Whether you choose an item from our extensive collection, or you want us to create your dream piece, we are sure that you will love your vintage jewelry. Not only are they timeless in design, but they are also unique pieces that have a look and feel that is unlike many modern jewelry styles.
What are these Vintage Jewelry Pieces?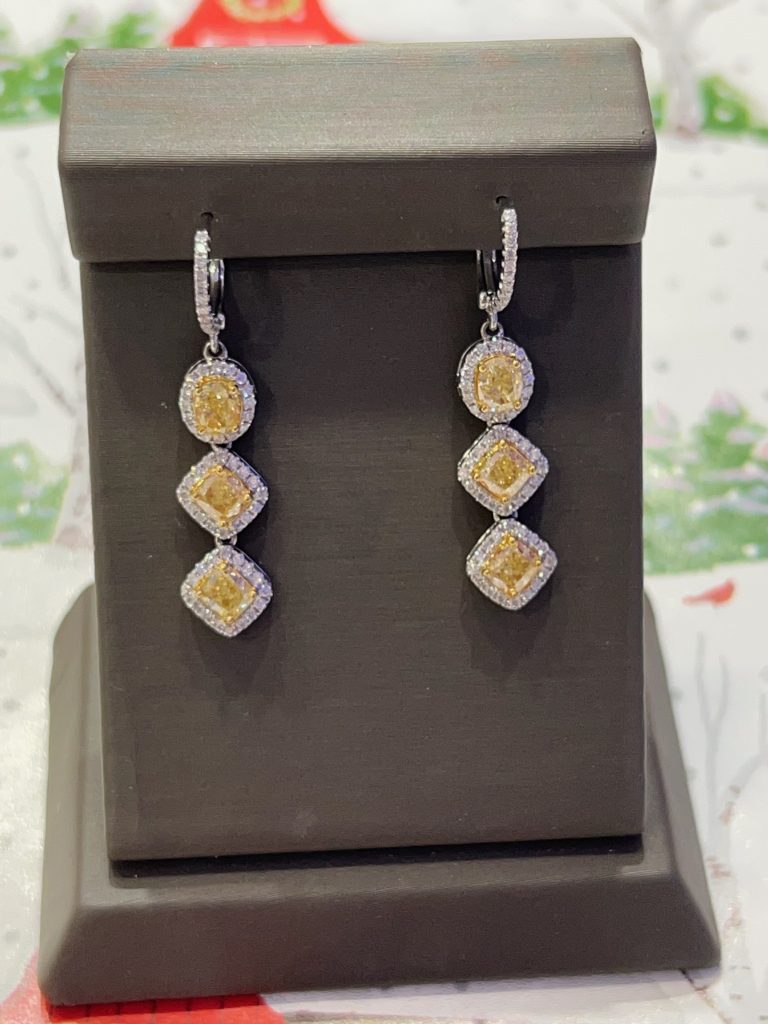 Vintage jewelry is a timeless and classic choice for those who love the elegance of older styles. Oftentimes these pieces will hearken back to a specific era, like Victorian or flapper times. 
They take their design elements and material usage from what was popular and in fashion during these times. The configuration of gemstones, the shapes, designs, and the materials in the pieces are what give it that vintage look.
And there are so many different periods to choose from. Do you like the elegance of Victorian pieces with ornate elegance? Or you like the bold and eye-catching look of Art Deco design or something in between? You can easily craft a look around these unique pieces. 
You want to go truly vintage or get something that takes its inspiration from vintage styles, right? Create a look that is one-of-a-kind and truly your own. You can create your unique style that represents your image and impression type you want people to have of you.
Qualities that Make Vintage Pieces Stand Out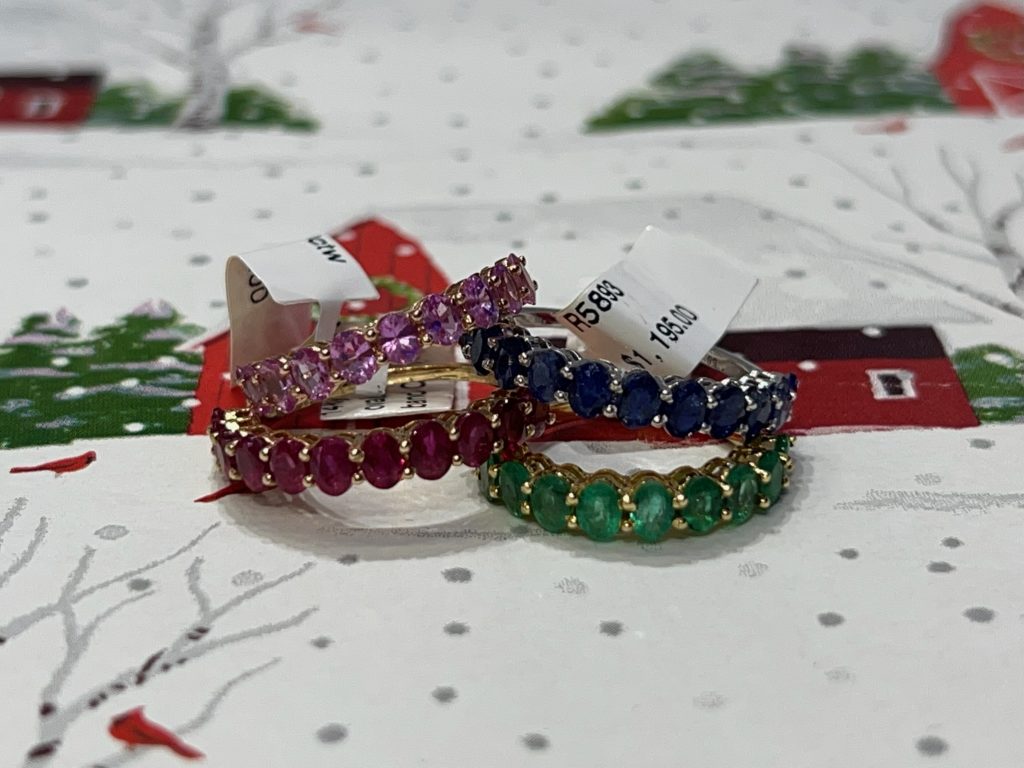 Style that Stands Out
Vintage jewelry has a unique look and feel that sets it apart from modern-style pieces. Say, for example, you like the Art Deco style of the 1920s. These are pieces that have large stones, they are eye-catching pieces that have unique design elements that make them easily identifiable as Art Deco.
The same goes for Victorian or other vintage styles. There are special design elements that make these styles unique and easy to recognize. They add a classic and timeless look and feel to anything you pair them with. Whether you want a vintage cocktail ring, brooch, or pendant necklace, you can easily find the perfect piece for your unique style in our wide selection of quality, high-end options.
The flapper style of the 1920s or the ornate elegance of the Victorian style can help you create a signature look that is all your own. You can pair these pieces with clothing that hearkens back to that earlier time or incorporate them into a more modern look for something unique to you.
Design that Defies Time
Part of the reason vintage jewelry retains the popularity it does is that these pieces have a timeless design. It is hard to overstate the elegance of an Art Deco cocktail ring or large pendant necklace. These pieces are dramatic and elegant and have a look that transcends time. They look just as good today as they did in their heyday, so it is no wonder these styles maintain their popularity.
These classic styles stand the test of time, which is part of what makes them such popular styles. They have design elements that look good at any time and with any trends. It is hard to beat the stunning and eye-catching elegance and glamour of a large cocktail ring in the vintage style or an elegant brooch.
Vintage jewelry is surprisingly versatile and works well with a wide range of fashions. We might think these pieces are made for those who follow those styles, but you can easily incorporate these pieces into a thoroughly modern look. A bold, trendy style can be offset with a stunning and larger-than-life piece of Art Deco jewelry. These pieces can be just what you need to complete your signature look.
You're Always Spoilt for Choice
Not only do you have a large variety of periods to choose from, but there are also a lot of options within each category as well. Take, for example, the category of Art Deco vintage jewelry. Within this category, you can find pieces like earrings, bracelets, necklaces, brooches, rings, and even watches. This gives you so many different options for how to incorporate a unique style into your overall look.
Some people like to stick with one style of jewelry, others like to mix a bit of vintage with modern design. The options are endless and give you a lot of room to create a truly personal style that is all your own.
Whether you like a full-on vintage look or you want a blend of the old and new, vintage pieces make an excellent addition to any wardrobe. With pieces like this, you can create a one-of-a-kind look that can make you a style icon among your peer group.
Having a unique blend of styles that come together in a look that is all your own is something many of us want to achieve. High-end accessories can give us the look we are going for.
Show Off Your Personality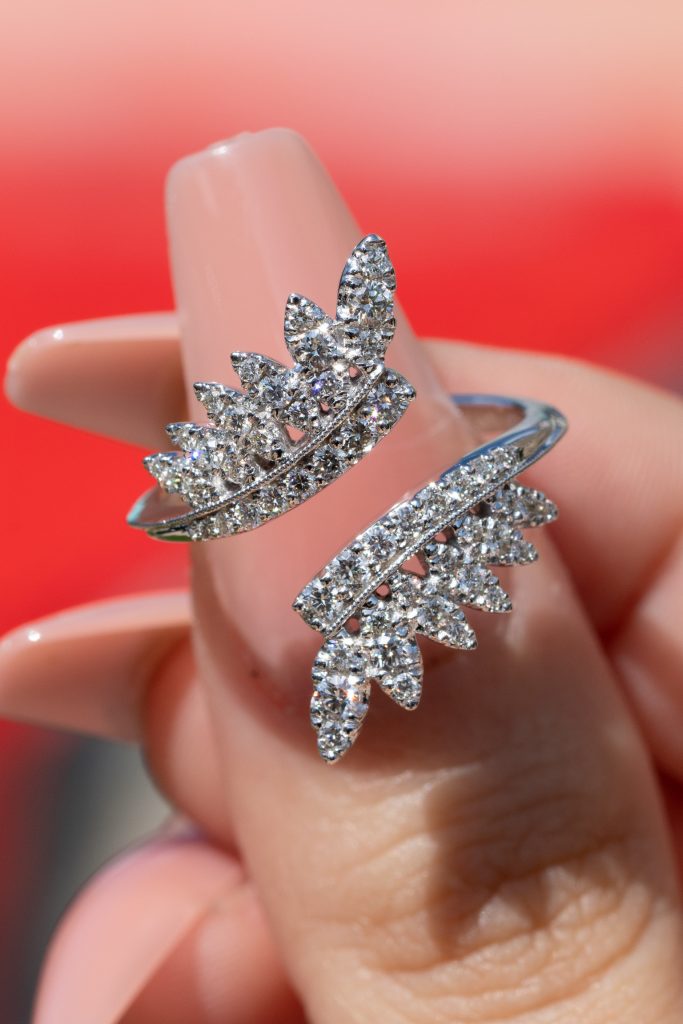 The clothing and accessories we choose will tell others a lot about us. And we never even have to say a word. This is part of why a lot of people make a lot of effort to cultivate the appearance they desire.
We only get one opportunity to make a first impression, so it makes sense we want to put our best foot forward. We can do this by having a put-together and effortlessly elegant style. Or, if we are bolder and trendier in our dress, we can choose accessories that will accentuate that look.
Whatever your style, you can use the accessories and clothing you wear to tell others about what you value and what your style is. Vintage jewelry can make an excellent addition to our daily look or even something we bring out on special occasions.
They will show others that we appreciate classic elegance and timeless design. Depending on our mode of dress, they can accentuate a classic style or they can help to create a one-of-a-kind signature look.
Whatever your style, you can use the accessories you choose to give you a put-together and complete look that shows others your unique style and personality.
An Array of Styles
We all have different tastes, even those who like the same periods and styles. Take, for example, the Art Deco lover. Some will prefer simple, classic designs that have the look and feel that hearkens to the times. Others want bold, colorful, and ostentatious pieces from that style.
Luckily, these vintage styles vary widely and offer a wide range of options. You can find large, Art Deco pieces that feature high-end diamonds and simple metals. They have the style of the period but don't have a lot of colors.
On the flip side, you can also find pieces that are colorful and incorporate a wide variety of different stones and materials. This will lend itself to those who prefer more eye-catching pieces that incorporate a lot of different materials into the design of the piece.
So, from simple to ornate, you can easily find the perfect piece for your taste and style. These pieces are likely to become part of your regular rotation because of their versatility and elegance.
Some will pair many different pieces from the same period to create a signature look. Others will have a single piece of vintage jewelry that they pair with other accessories of a more modern design.
Adaptable Pieces
One of the surprising things about vintage jewelry is how versatile it is. This is one of the reasons why vintage design is so popular for engagement rings. Just think about it, we are meant to wear our engagement ring every day.
This means we want a versatile style that will work well with a wide range of different fashions. Definitely something that will stand the test of time. Timeless vintage designs are, well, timeless, so they make a great option for something we will wear daily for many years to come.
Even outside of the engagement ring, vintage styles prove to be incredibly versatile. As we have noted here, you can easily pair vintage pieces with modern designs and they work well with a wide range of fashions. Different styles and different occasions are all perfect for vintage jewelry. These pieces look just as good with a pair of jeans and a t-shirt as they do with something more formal.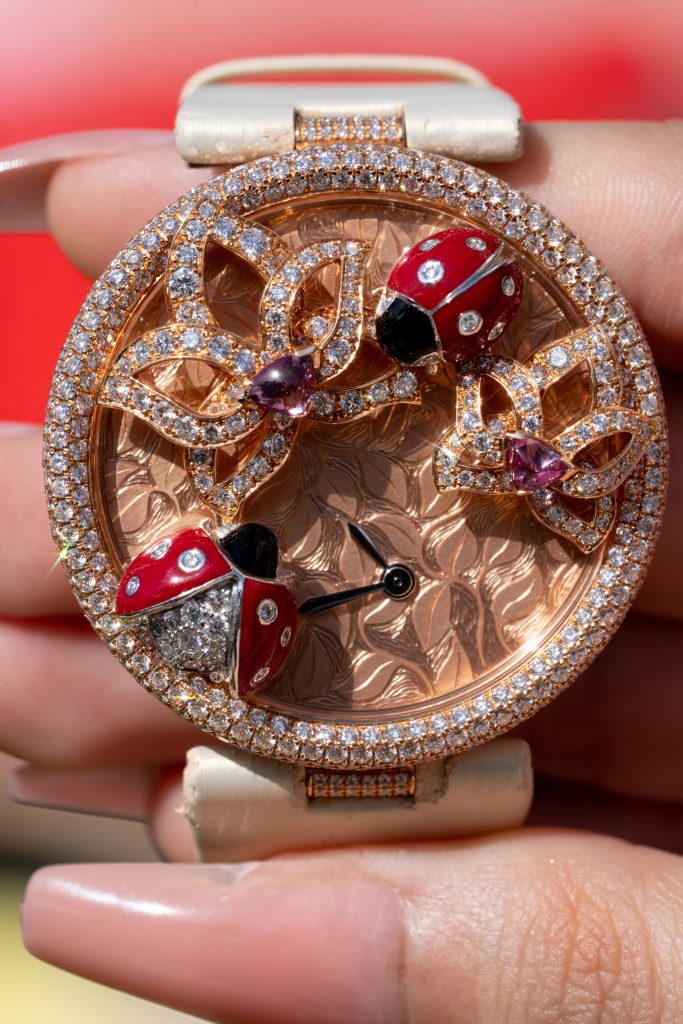 The ability to pair these pieces with different styles, as well as their ability to work with a variety of fashions is just part of what makes them so popular.
Refinement in Design
Timeless designs are, well, timeless for a reason. They have design features that just never go out of style. Take, for example, the little black dress. It doesn't matter what the current trends and styles are, this is a piece of clothing that always looks great, no matter what. That is also the appeal of many vintage pieces. There is something about their design that transcends time. They look great, regardless of the time period or what is currently in fashion.
This timeless elegance is part of what makes vintage jewelry so popular. Many of these pieces have design elements that stand the test of time. That is the reason why Victorian styles are still worn to this day. People love and appreciate the ornate designs and attention to detail. These looks are always in fashion, despite current trends.
Pair a piece of high-end vintage jewelry with pretty much any type of ensemble and you have a high-style and elegant look. You really can't go wrong with a piece of jewelry that truly embodies style, elegance, and grace. Pairing these pieces with other more modern styles and unique fashions can help you create a look that will be the talk of your social group.
Conclusion
Most of us want a style and look that is all our own. We want that put-together look of effortless elegance that is hard to achieve. But, with a careful choice of accessories and clothing, you can achieve the look you desire.
One of the best ways to do this is with high-end accessories and vintage jewelry is a great choice. These are pieces that are either from an older time period or that pay homage to the design trends of the period.
The periods we most commonly think of with vintage jewelry are periods like the Victorian era or the Art Deco period, but there are a lot of periods in between that have their unique style. These pieces have an instantly recognizable design, but they are versatile as well as elegant. You'll be surprised at how many different styles these vintage pieces will work with.
Whether you pair these pieces with other designs from the era or pair them with something more modern, we are sure you'll love the effortless and timeless elegance of these pieces.