When was the last time you had Robin Leech's voice in your head? The answer is always, unequivocally  "too long." We're here to help you out, by checking out the lifestyles of the rich & famous – or at least their favorite toys and trinkets. The title Most Expensive gives any object – from cheeseburgers to desserts to bikes – instant cache. It gets rappers lusting after it and anonymous bidders doing their worst damage at Christie's. And it provides excellent entertainment for us mere mortals. Why settle for your run-of-the-mill luxury watches and diamonds when you can buy a $2.8 million guitar? A few of our favorite most expensive items (though this list might need some updating, it's pretty recent) from the world's most expensive mega yacht, the most expensive diamond, the most expensive pocket watch (Patek Philippe FTW!) the most expensive car and the most expensive wine.  We're putting on the most expensive watch in our store right now: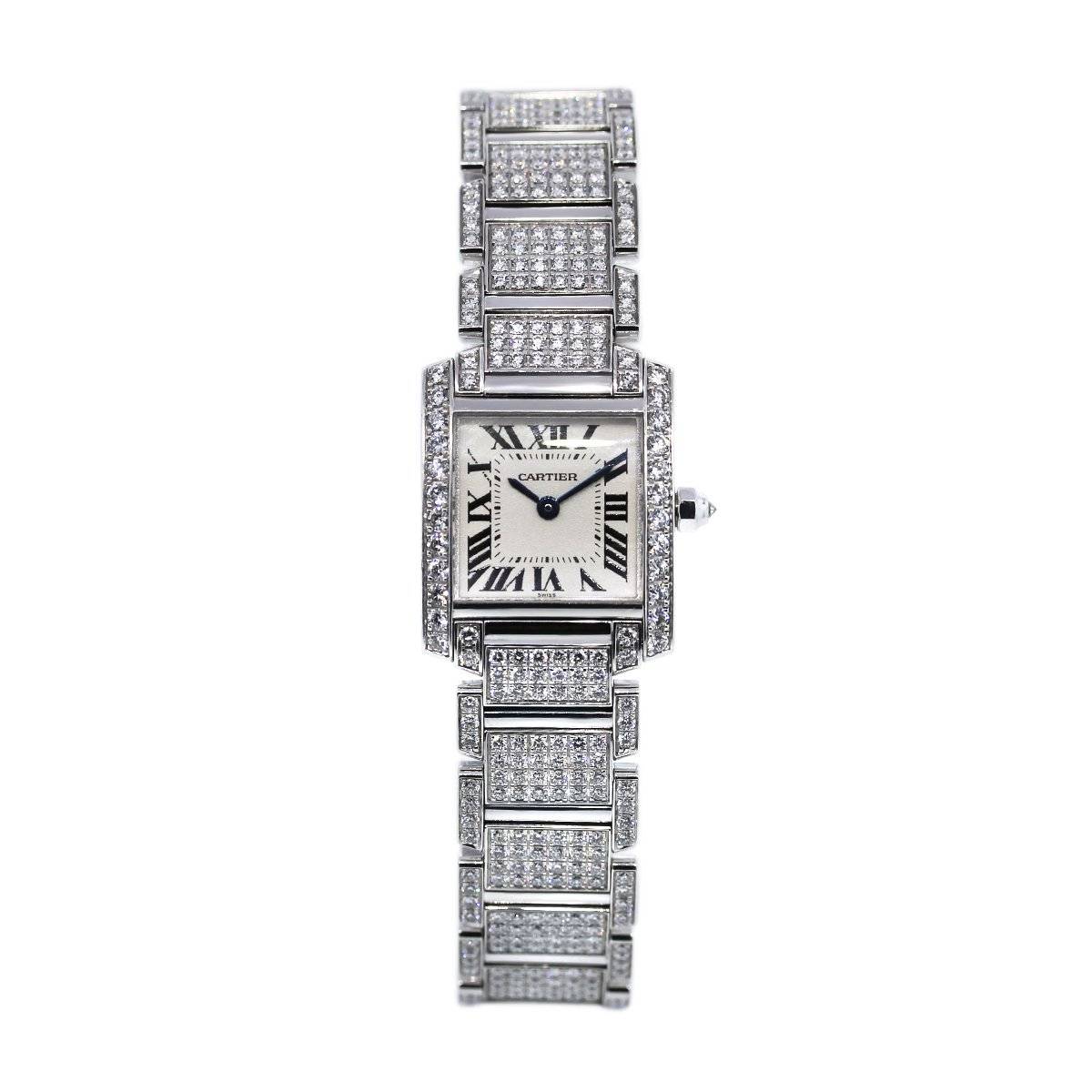 A Cartier Tank Francaise in 18kt white gold and all diamonds. Plus our current reigning diamond: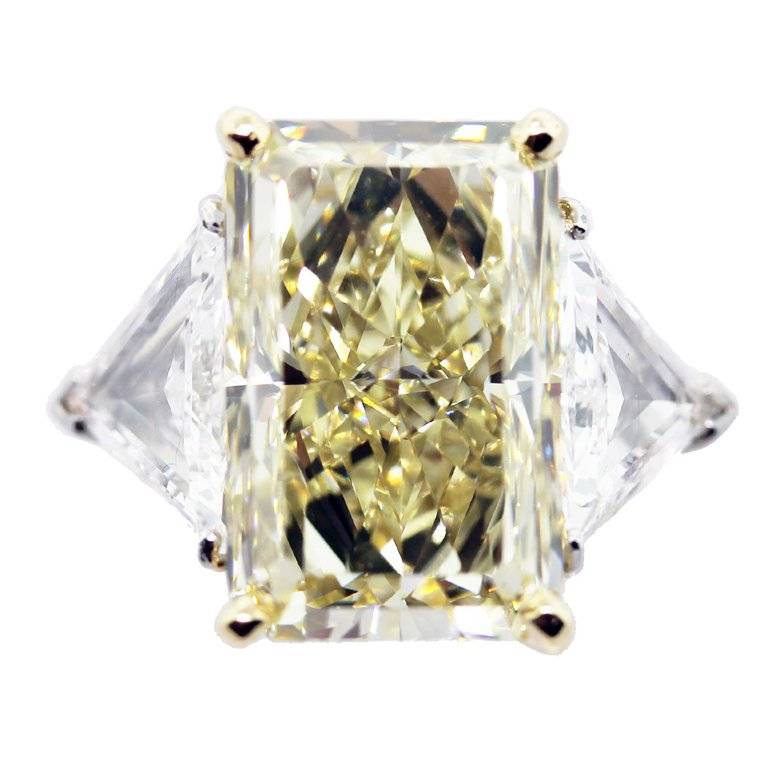 Our fabulous 12 carat internally flawless fancy yellow radiant cut, and we're settling in to read this list and plan our next luxury purchase.