The Best Full Service Jewelry Stores in Boca Raton – Raymond Lee Jewelers & Diamonds By Raymond Lee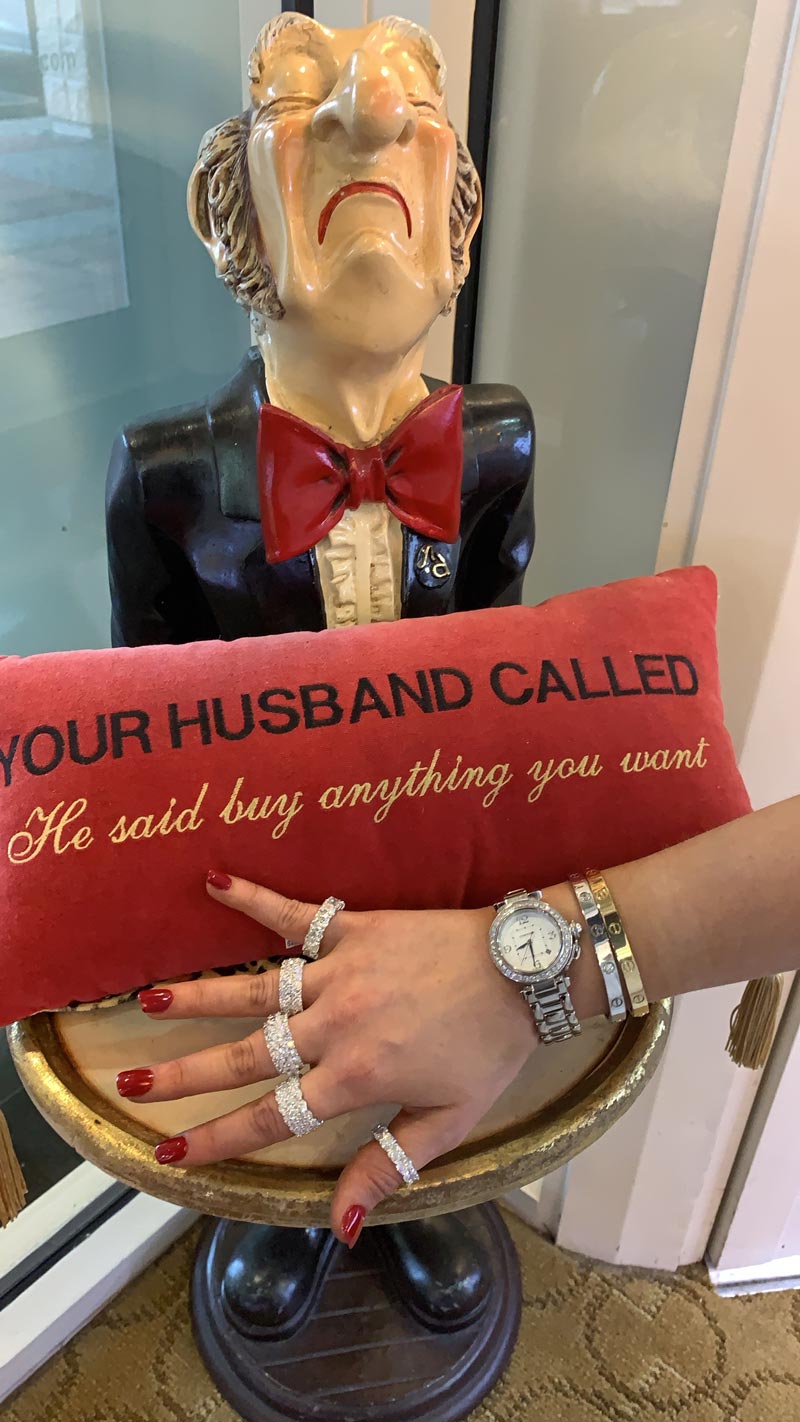 The story of Raymond Lee Jewelers & Diamonds By Raymond Lee and the diamond jewelry and luxury watch services we offer to the city of Boca Raton.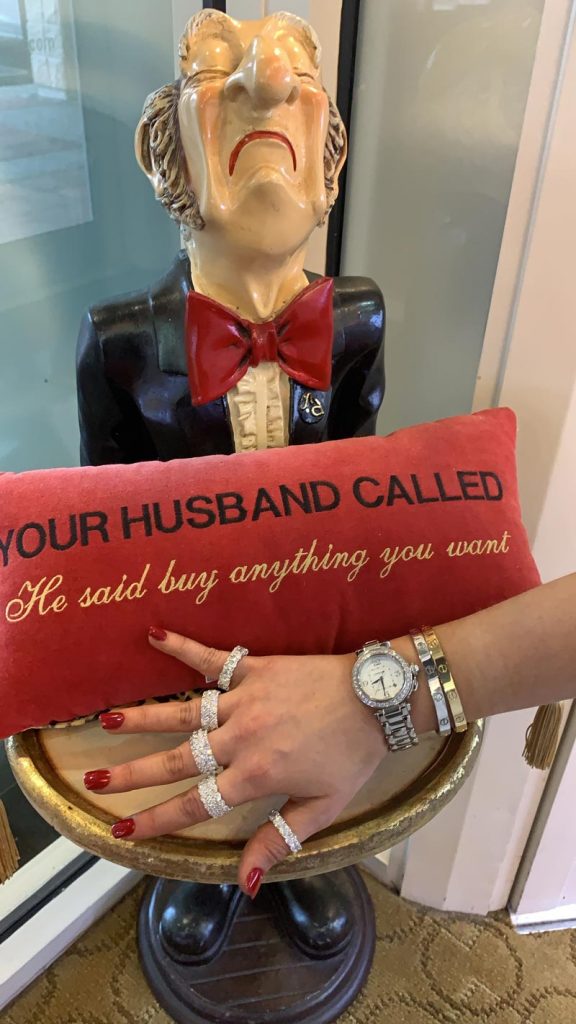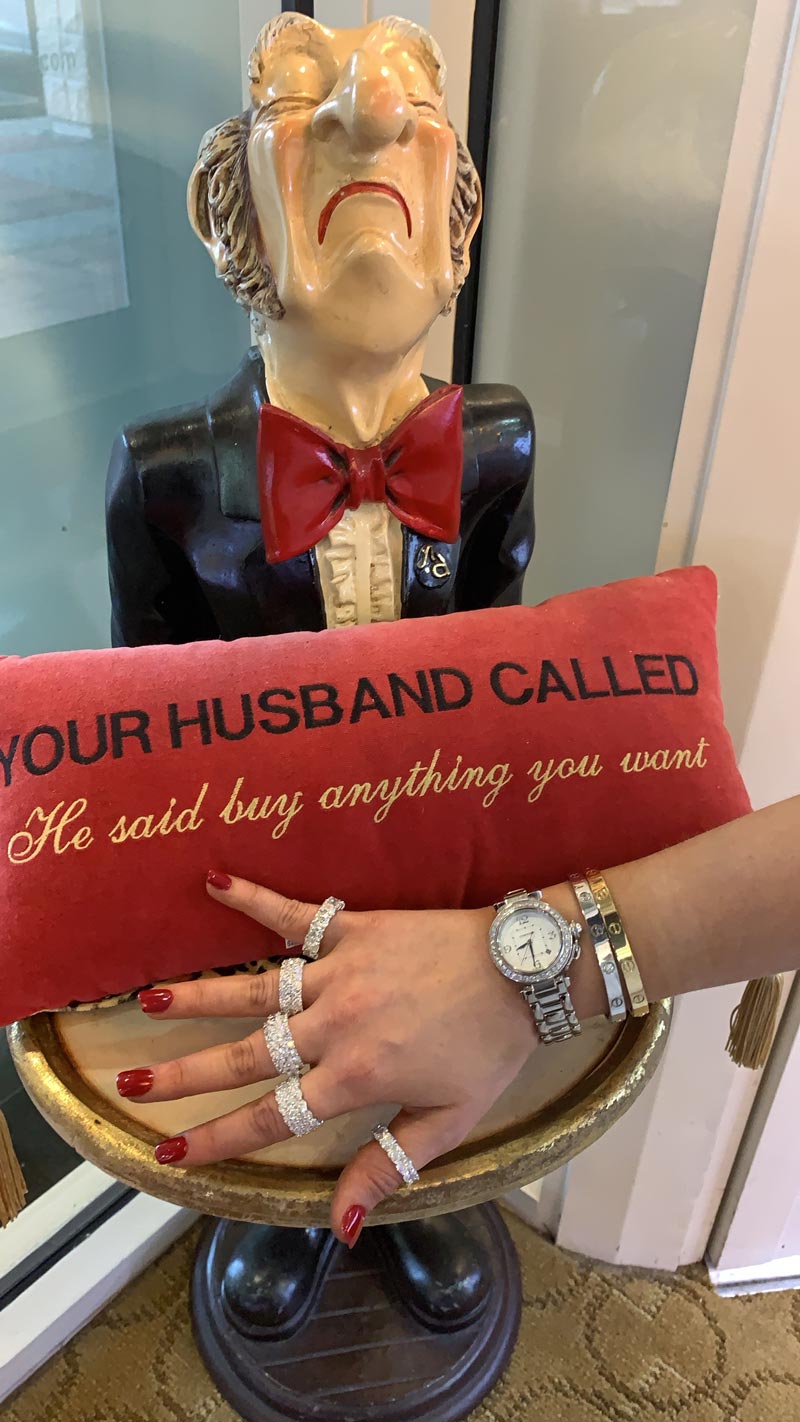 Raymond Lee Jewelers, founded in 1983 by Jeff Josephson, is a luxury jewelry, watch, and diamond boutique in Boca Raton.
Over the last three and a half decades, Raymond Lee Jewelers has cultivated strong family values, unwavering professionalism, and timeless jewelry and watches.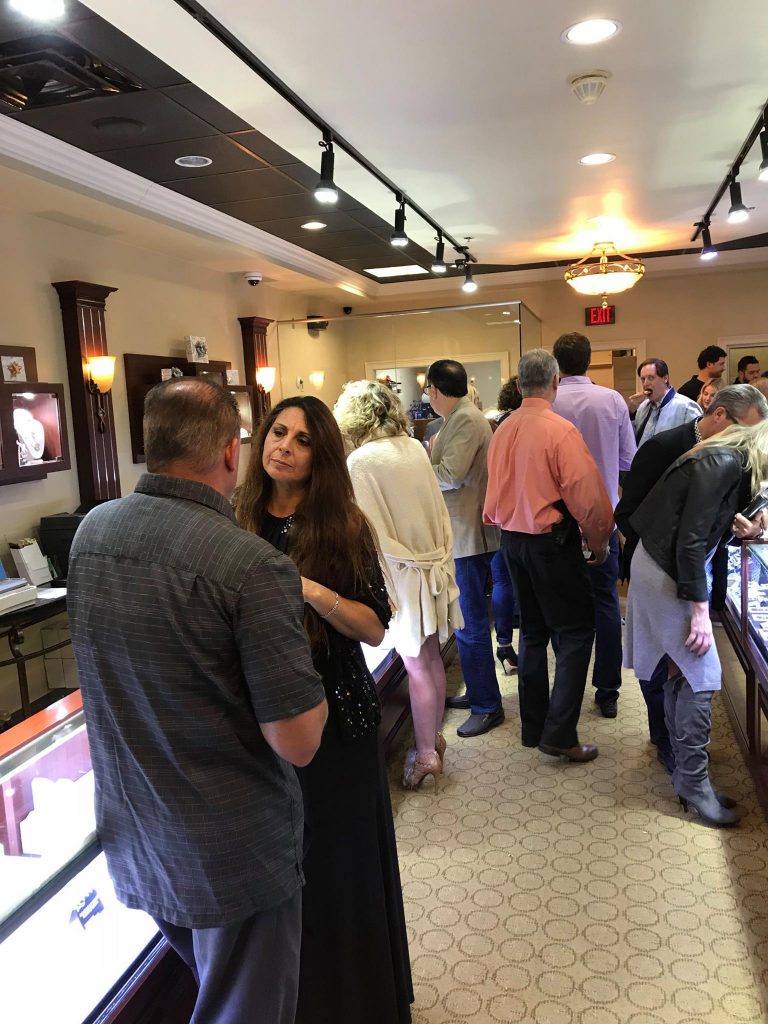 As a family-owned business with incredible perceptiveness for the market, we've been able to evolve and cater to old and new generations of customers alike. From Baby Boomers with classic taste to Millennial who have recently achieved success, we offer extensive collections of fine jewelry and pre-owned Swiss watches that transcend time.
Diamonds By Raymond Lee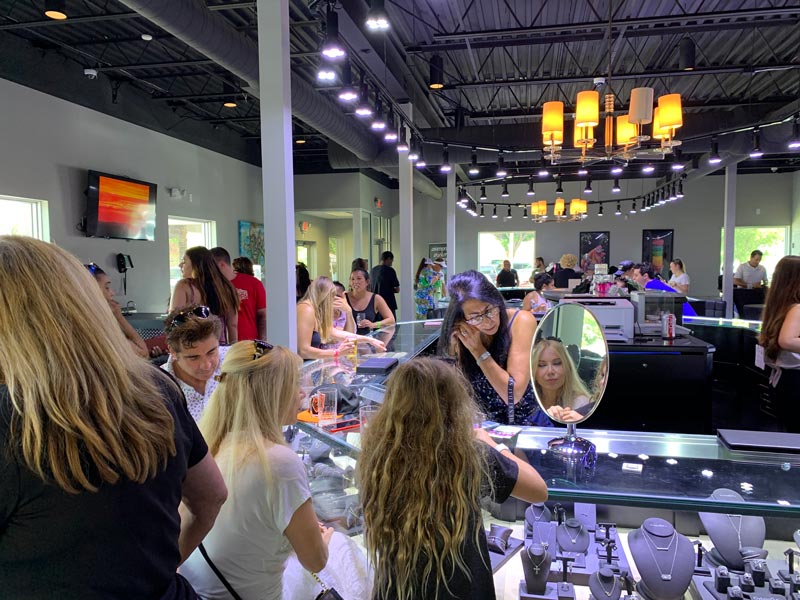 Thanks to our discernment for how the luxury jewelry industry progresses, we established another state-of-the-art retail store and showroom in Boca Raton in 2016. We named the additional brand Diamonds By Raymond Lee and it has been profoundly successful. Diamonds By Raymond Lee's showroom is 5,000 sq. ft and it is absolutely stunning. As with Raymond Lee Jewelers, Diamonds By Raymond Lee has a cutting edge jewelry and watch workshop and a vast collection of high end jewelry and timepieces.
Those who come to our showrooms are greeted by a plethora of breathtaking pieces. Moreover, we provide trustworthy guidance from our jewelry and watch experts on staff.
We are honored to say that we are recognized as the leading authorized retailer of top jewelry designers and Swiss watch brands. And in 2016, Diamonds By Raymond Lee was named South Florida's preeminent jeweler for diamond engagement rings and wedding bands.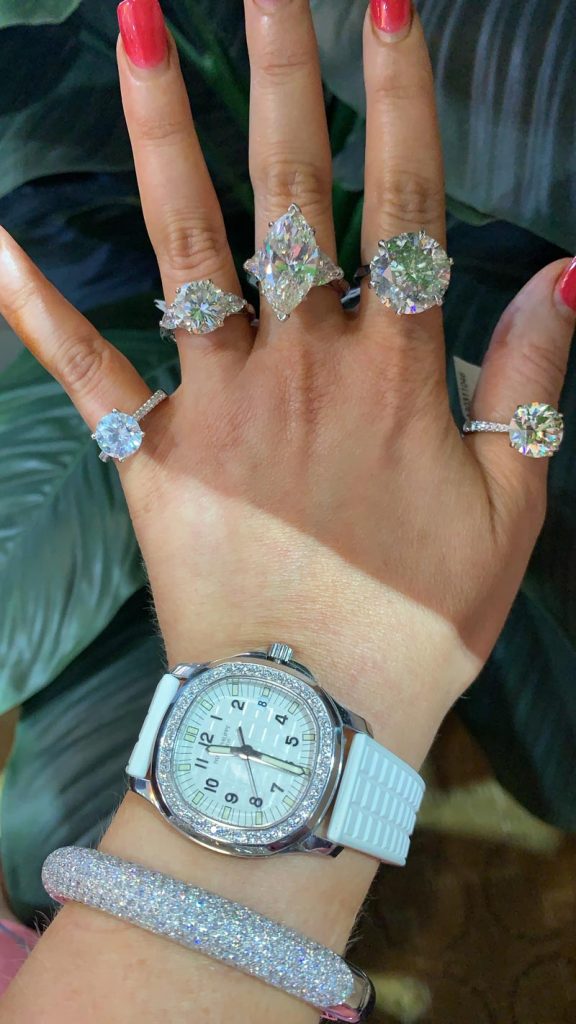 The well-rounded, adept business model and positive, philanthropic attitude has allowed Diamonds by Raymond Lee and Raymond Lee Jewelers to expand and grow past our own expectations.
Now, our mission is to remain committed to providing the best in contemporary and vintage jewelry & watches while staying true to our traditions as we strive for unparalleled customer service and satisfaction. We aim to provide an authentic, intimate experience for any occasion.
Below we'll be going over all of the services we offer at both of our retail locations.
Raymond Lee Jewelers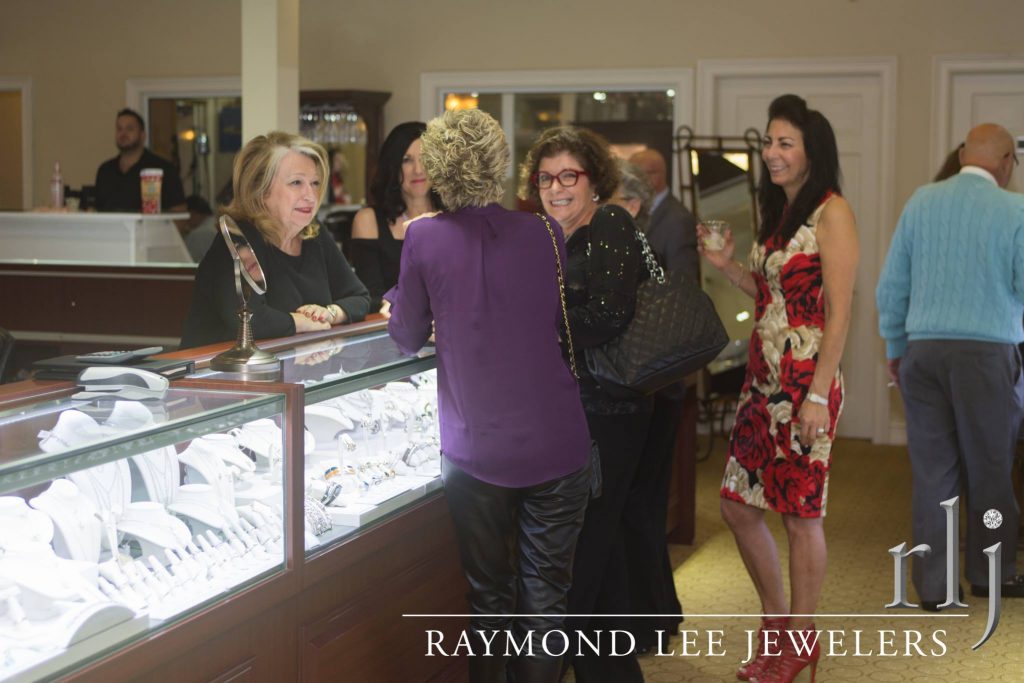 Raymond Lee Jewelers is the premier full service jewelry store in West Boca Raton. We specialize in purchasing, selling and training high end estate jewelry, luxury watches and diamonds. Furthermore, we offer jewelry and watch repair services, with everything being done on our premises in our high-tech watch and jewelry repair facility.
Diamonds By Raymond Lee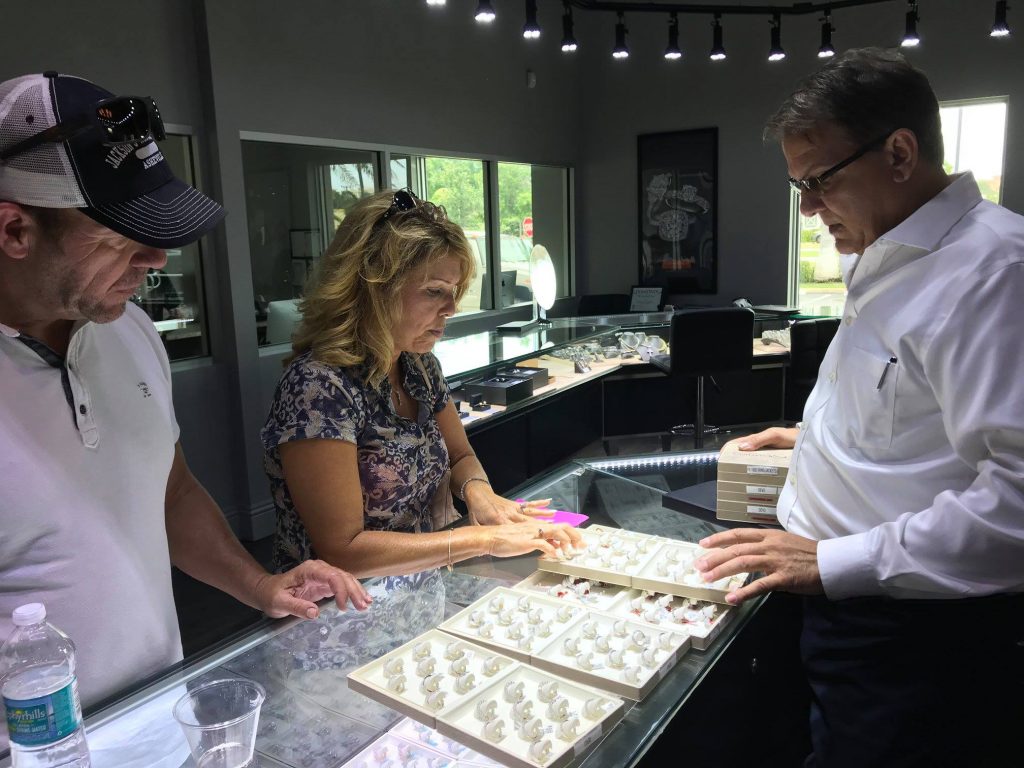 Diamonds By Raymond Lee is East Boca's largest estate jewelry buyer and the leading retailer for diamond engagement rings. We buy, sell and trade watches, jewelry, diamonds and gold. What's more, we offer "while you wait" repair services for jewelry and watches. And,
Combined, Raymond Lee jewelers and Diamonds By Raymond Lee has the biggest collection of engagement rings and Rolex watches in all of Florida.
Our Collections of Jewelry and Watches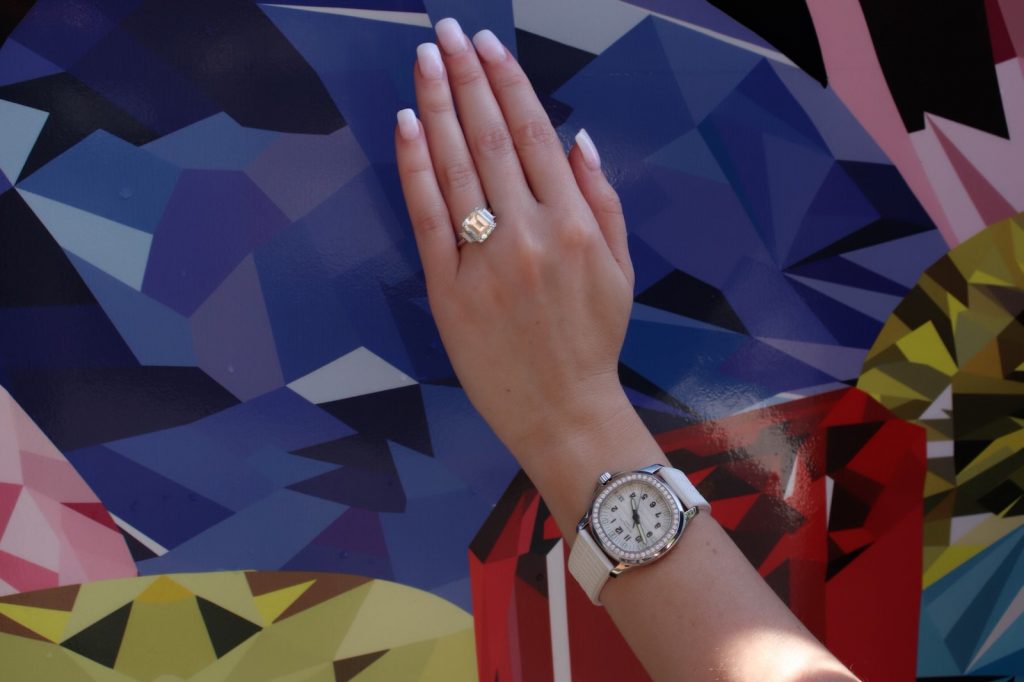 Our voluminous collections of jewelry and watches will surely meet the desires of anyone who walks through our doors.
So, let's start with our collections of diamonds jewelry and engagement rings.
Fine Diamonds Jewelry & Engagement Rings For Sale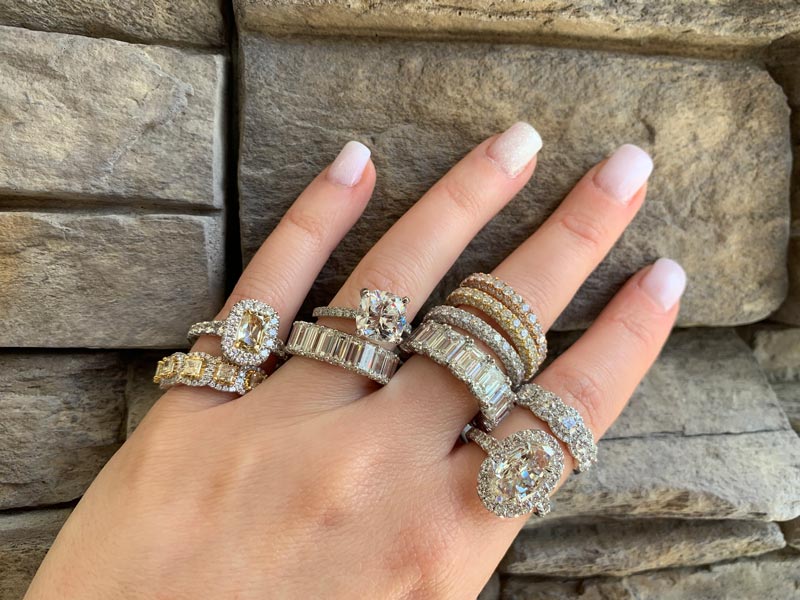 Both of our retail locations boast a wide collection of diamonds jewelry and engagement rings from famous designer brands and vintage pieces from the past.
At Raymond Lee Jewelers, you will find platinum and gold diamond jewelry and engagement rings from brands such as Tiffany, Cartier, Roberto Coin, Chanel, David Webb, David Yurman, Bvlgari, Van Cleef & Arpels, Seaman Schepps, Schlumberger, Shreve Crump & Low, Faberge, Fouquet, Garrard, Georg Jensen, Asprey, Boucheron, Buccelatti, and more.
At Diamonds By Raymond Lee, you will be presented with Gabriel & Co., Henri Daussi, Simon G, Tacori, Meira T., Officina Bernardi, Cartier, Tiffany, Amoro, and more.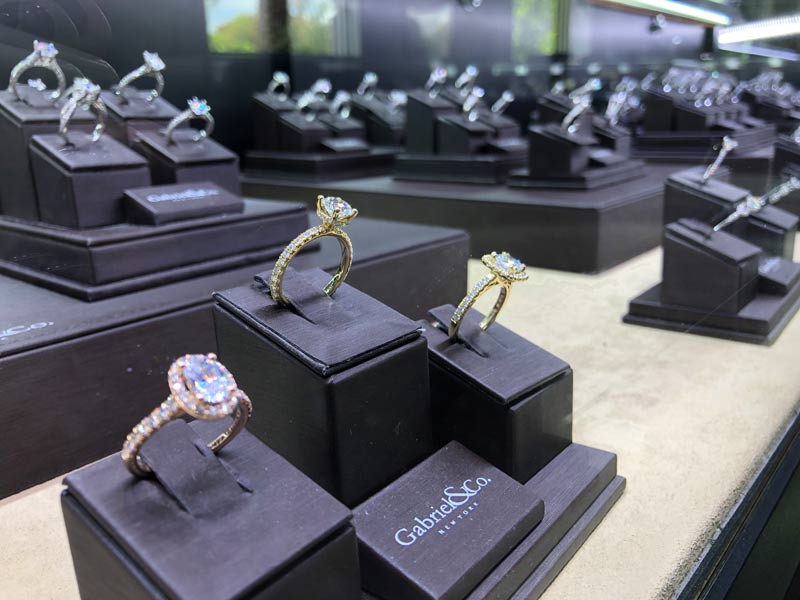 We have both new and pre-owned estate jewelry and engagement rings.
Our collections of find jewelry includes rings, bracelets, earrings, necklaces, and pendants.
From statement pieces to casual everyday jewelry, we have something for everyone.
Each item in our collection was carefully chosen by our team of experts in fashion and jewelry. We have a finesse for procuring superlative commodities with styles that never fade.
Engagement Rings & Wedding Bands For Sale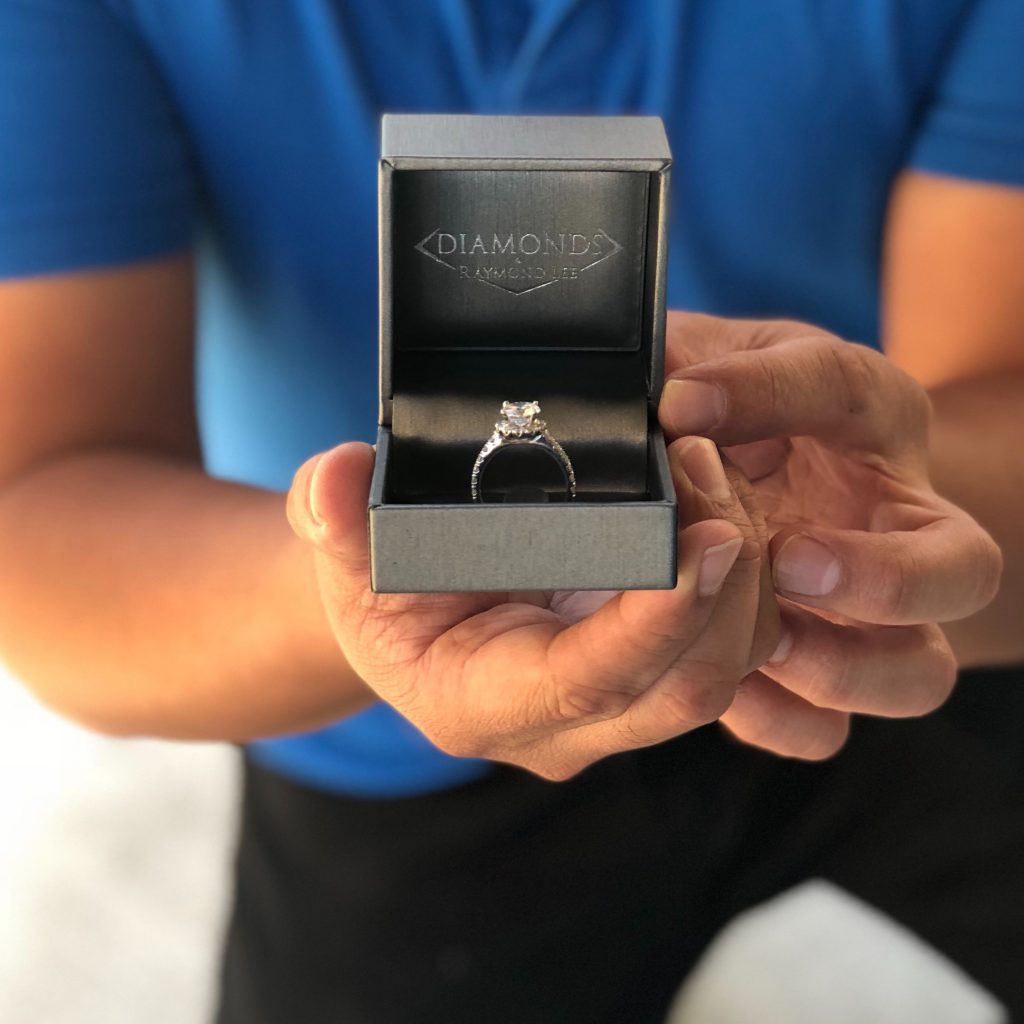 As for engagement rings and wedding bands, our accrual of fine bridal jewelry is equally as impressive.
Our myriad collection has dazzling diamonds of every shape and cut – round brilliant, princess cut, emerald, oval, pear, radiant, marquise, heart, and even older cuts like the Old European and Old Mine.
Our rings come in platinum, yellow gold, white gold, red gold and mixed metals.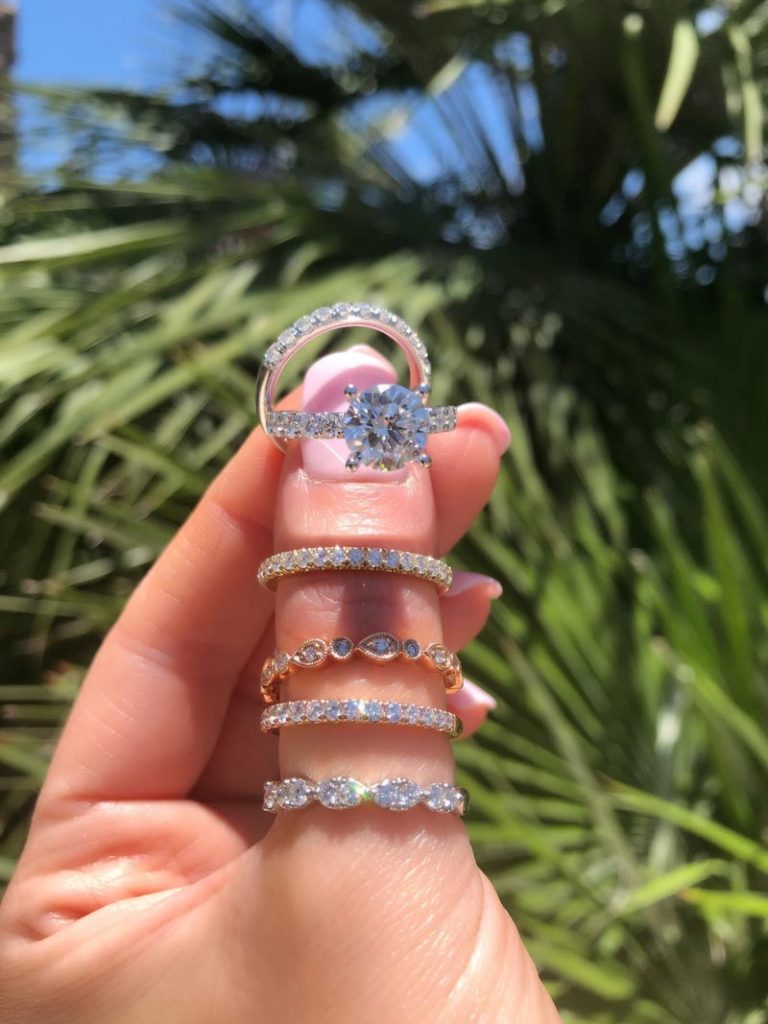 We can do every setting imaginable – solitaire, halo, bezel, tension, channel, pavé, three-stone, and cluster. Engagement rings can be customized and resized.
From minimalist and beautiful to intricate and extravagant, we have your dream ring ready to slide on your ring finger.
Furthermore, we have a legion of gorgeous wedding bands and eternity rings in a profusion of designs.
Stones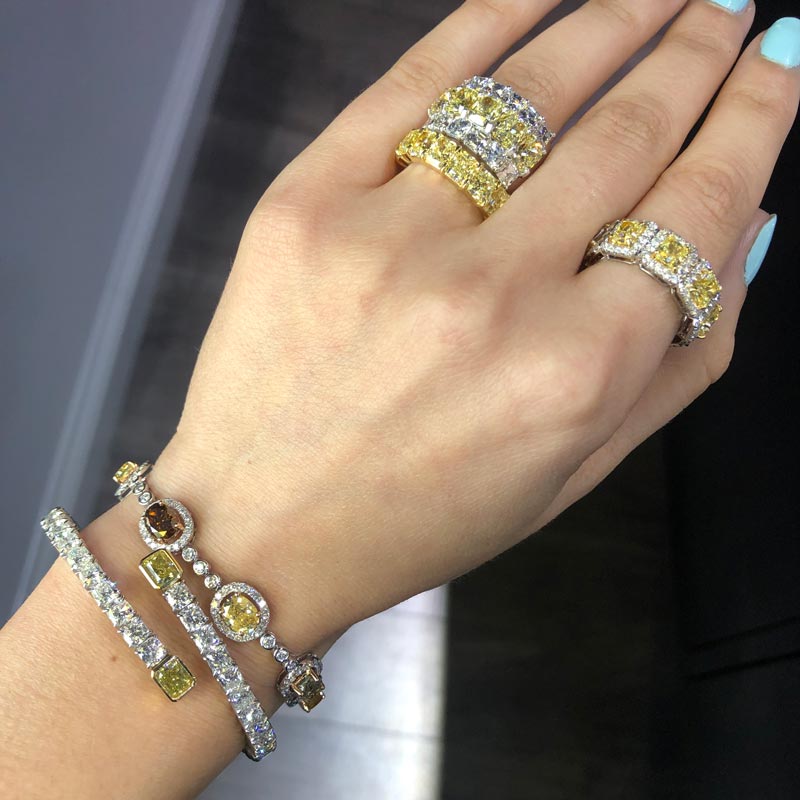 All of our diamonds are GIA certified so customers know exactly what they are buying.
We have white colorless diamonds for those who like a classic look, and fancy colored diamonds and precious gemstones for those who want to add some unique flavor to their jewelry or engagement ring.
Luxury and Swiss Watches For Sale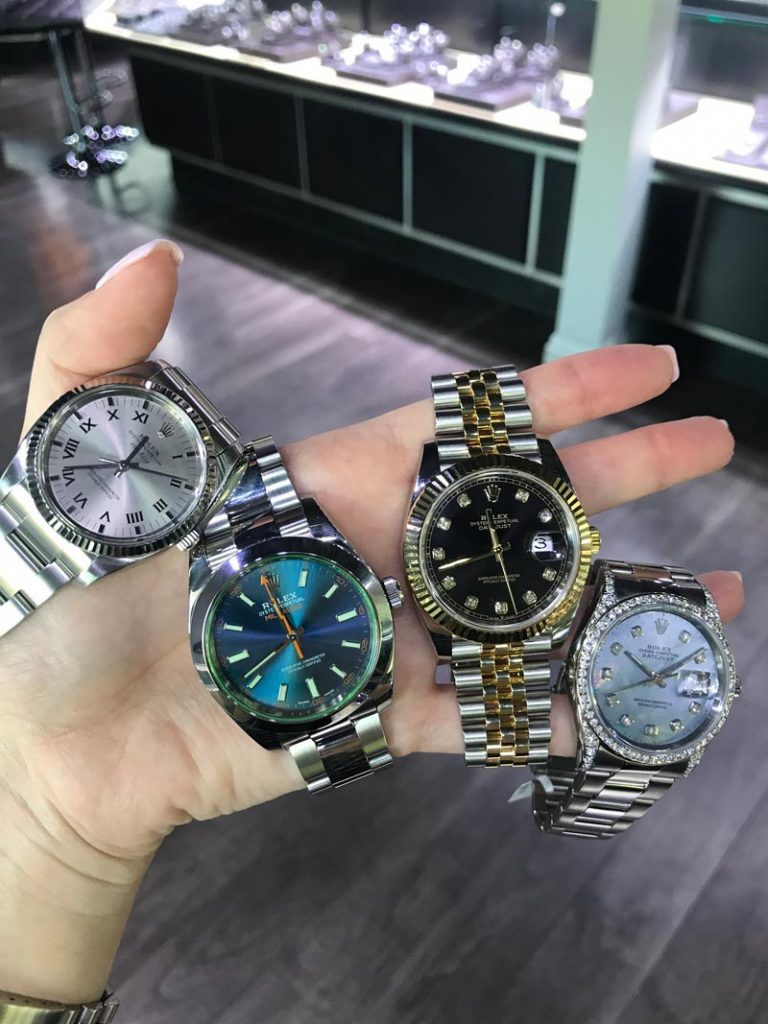 We have a huge collection of Swiss watches from brands such as Rolex, Patek Philippe, Audemars Piguet, Cartier and many more.
Our Rolex collection goes particularly deep. We carry Submariner, Sea Dweller, Sky Dweller, Day Date, DateJust, Yacht Master I & II, GMT Master I & II – Both ladies' and men's Rolex watches.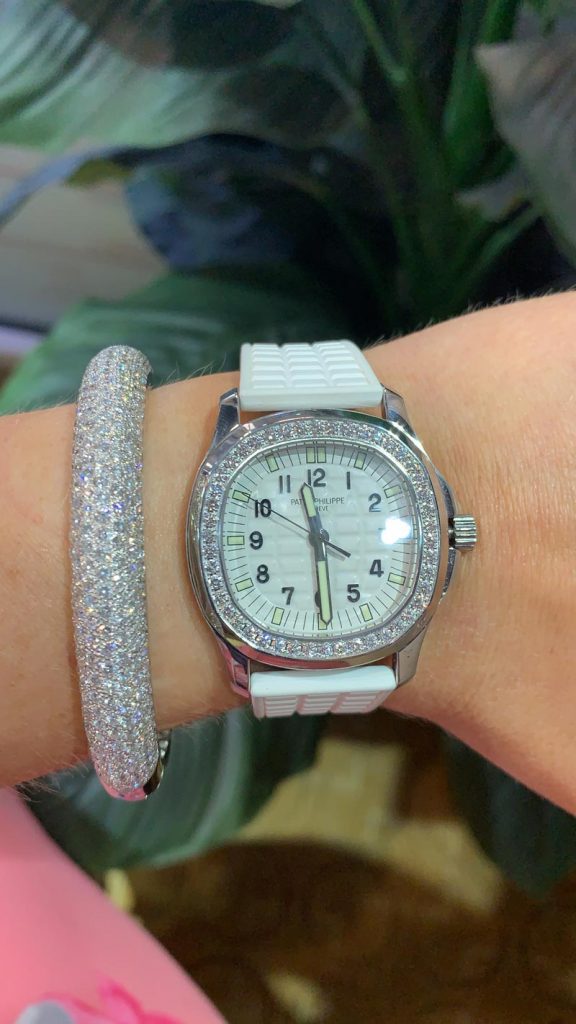 At Raymond Lee Jewelers, you will find all of our watches are pre-owned and in excellent condition. Because of this, you will be getting an incredible value. All of the watches in our collection will hold their value or increase in value over time…
Just like our jewelry, the watches we sell have been handpicked with scrupulous attention.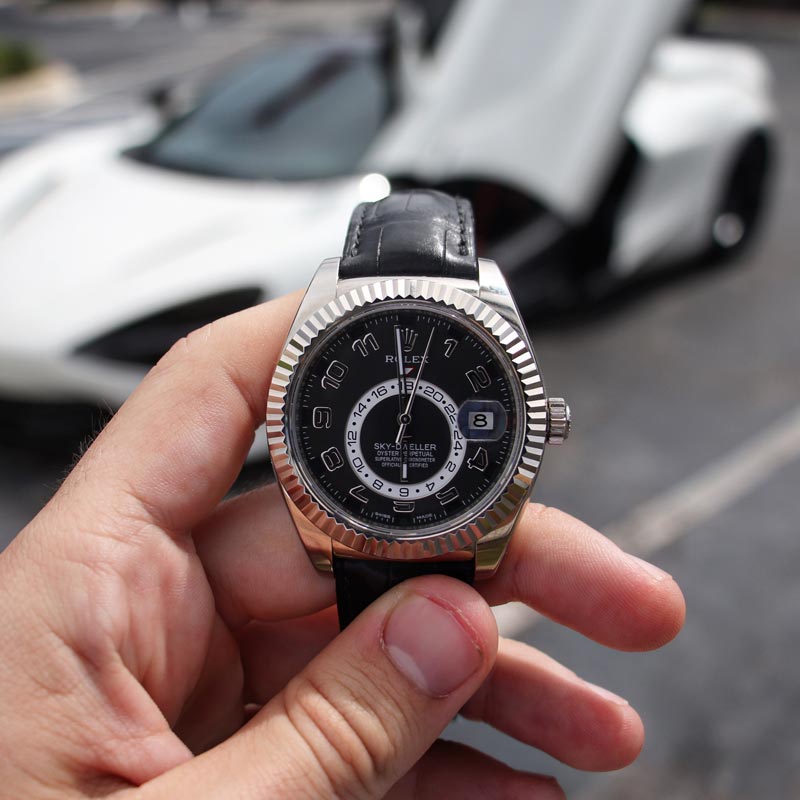 What's more, we provide watch customizations. So, if you want to add aftermarket diamonds to an AP or Patek Philippe, we have you covered…or flooded as we like to say. Our skills for custom watch work are unrivaled in the area, bar none.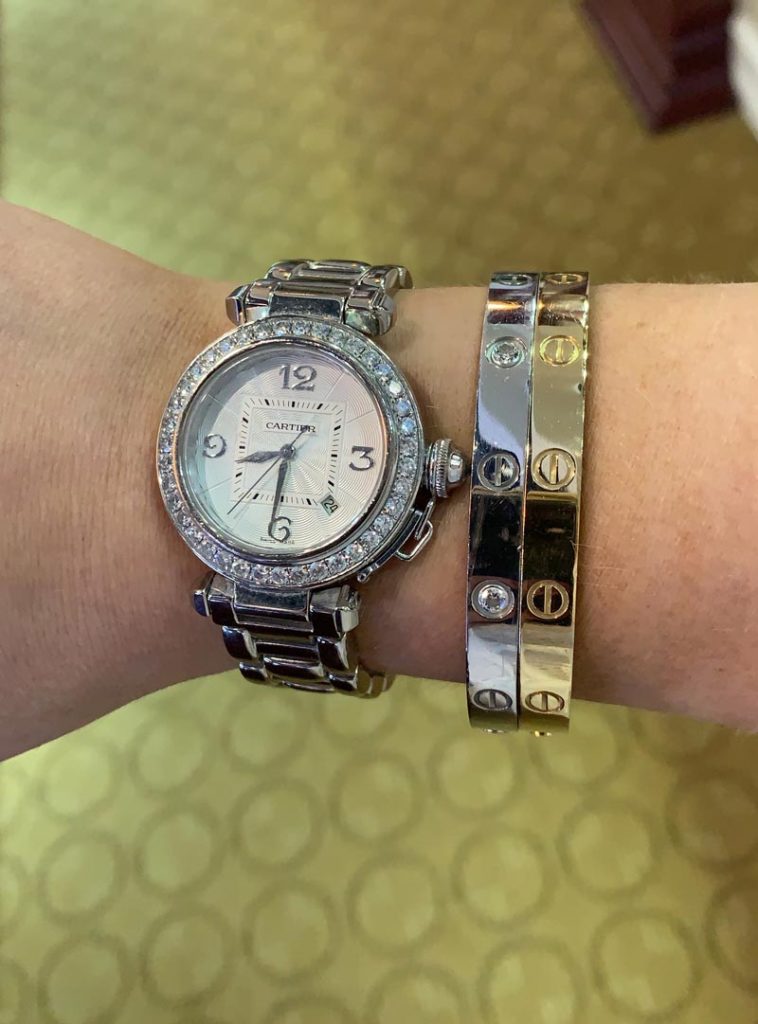 Competitive Prices
Because we have no middleman and we buy and sell directly, our pricing is extremely hard to compete with for online retailers and wholesalers. Our goal is to provide you with the best experience in product, service and price.
Our Complete Jewelry & Watch Services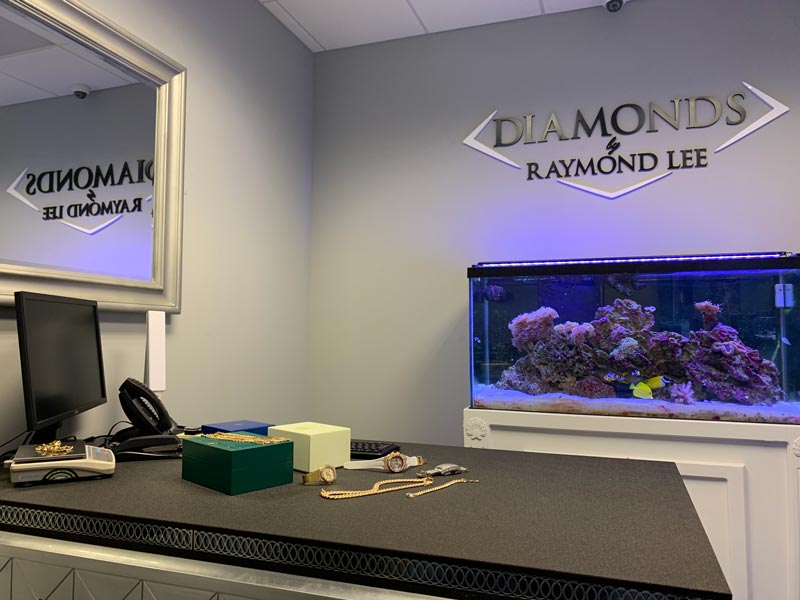 As full-service jewelry stores, we offer a wide array of services to answer any jewelry need.
We buy, repair, customize, trade and we do collateral loans. Here is a quick run-through of our jewelry and watch services.
We Buy Luxury Jewelry and Swiss Watches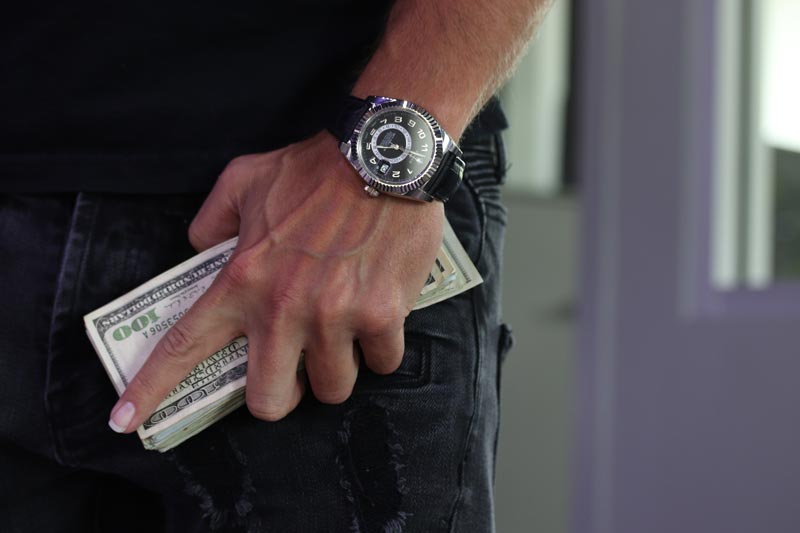 You can be completely confident when choosing to sell your precious items to Diamonds By Raymond Lee and Raymond Lee Jewelers. We have established a strong reputation for honest and fair dealings so you can expect to get the best deals with us if you are looking to sell your jewelry or watch.
Having solid ties with the community and being at the same location for decades has secured us as the most trustworthy buyer of luxury goods and precious materials.
We buy jewelry, watches, gold, diamonds and designer handbags in South Florida.
Of course, we carefully choose what we will buy to add to our collection, but any piece with intrinsic value can be bought.
If you have estate jewelry or luxury watches that we may be interested in, feel free to contact us to get an idea on pricing. Also, if you have diamonds or gold, we will buy that too, whether they are loose diamonds or broken gold jewelry, we will give you the market price for it guaranteed.
Jewelry of Interest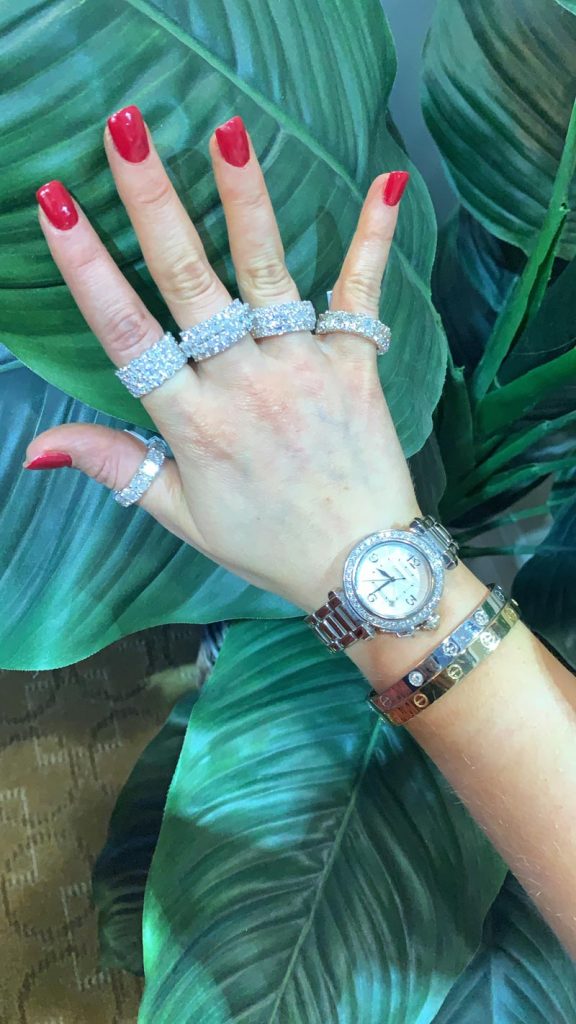 As acquisition specialists we are interested in purchasing:
White Diamonds
Fancy Colored Diamonds
Rare Luxury Estate Jewelry
Modern Designer Estate Jewelry
Important Antique Jewelry
Watches of Interest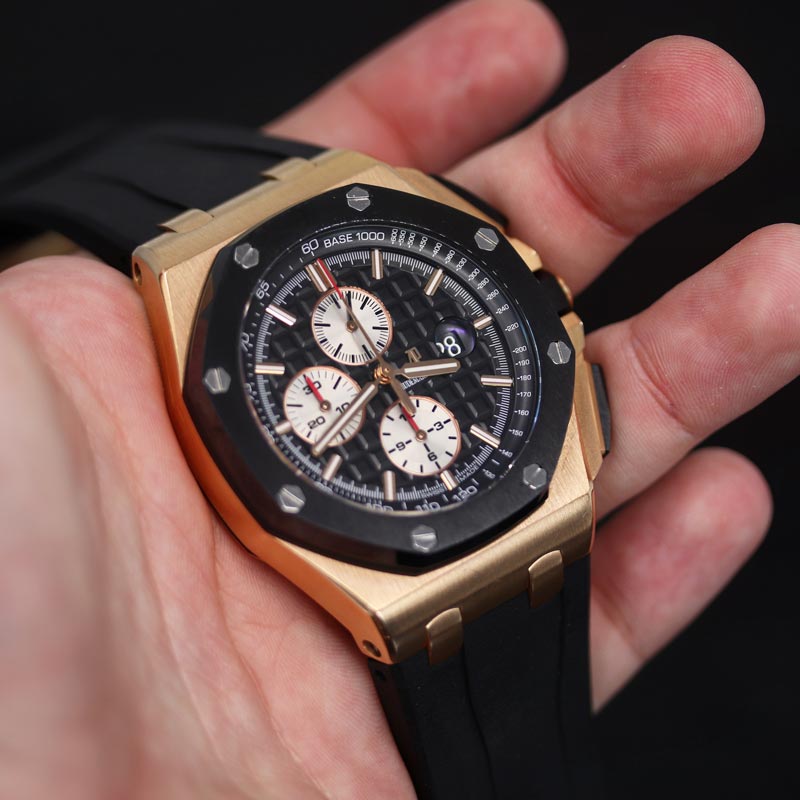 Rolex, Cartier, Patek Philippe, Audemars Piguet, Omega, Breitling, IWC, Hublot and many other prominent brands.
The watch brands we are most interested in purchasing are Rolex, Audemars Piguet, and Patek Philippe.
Our buying process is simple and we provide all the necessary documentation and information on your piece.
If you accept our offer, we pay cash on the spot. Furthermore, we provide you with a sales receipt for your own personal record. Conversely, if you don't accept, don't sweat it. We are 100% pressure-free.
We also do appraisals for insurance purposes!
Jewelry & Watch Repair in Boca Raton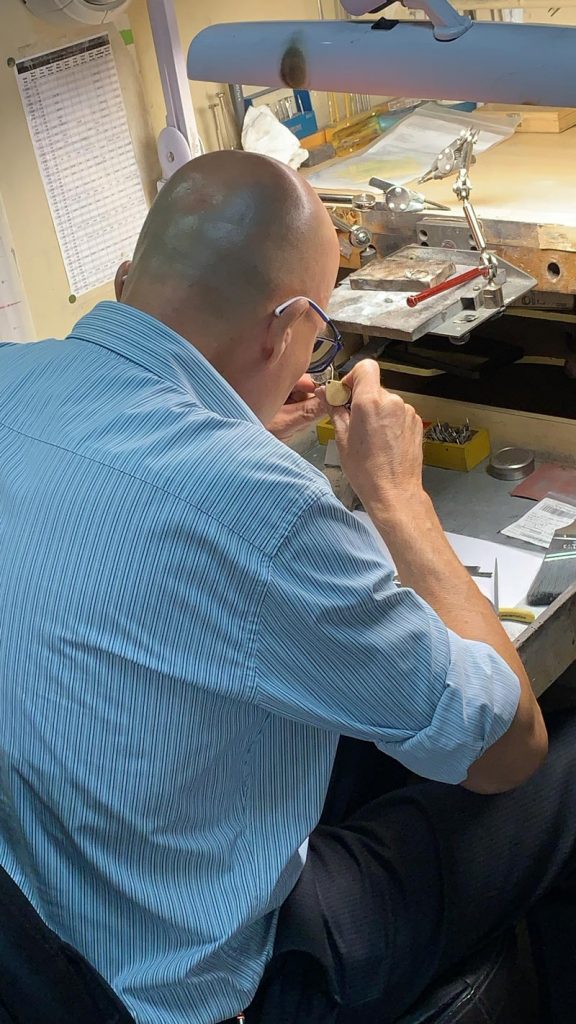 Need your jewelry or watch repaired? Come to Diamonds By Raymond Lee or Raymond Lee Jewelers to receive the best service that you could ask for.
We are quick as everything is done in-house at our state-of-the-art workshops right there on location. We know it can be frustrating waiting weeks for your cherished item to be repaired. After all, that is what it takes your average jewelry store. But not us. For simple repairs, we offer repair-while-you-wait and if it must be held overnight we have top notch security in place (your jewelry or watch will never leave our facility) and we will work to finish the repair as quickly as possible.
If you have any question on jewelry or watch repairs, please don't hesitate to ask.
Custom Jewelry Design & Customizations Boca Raton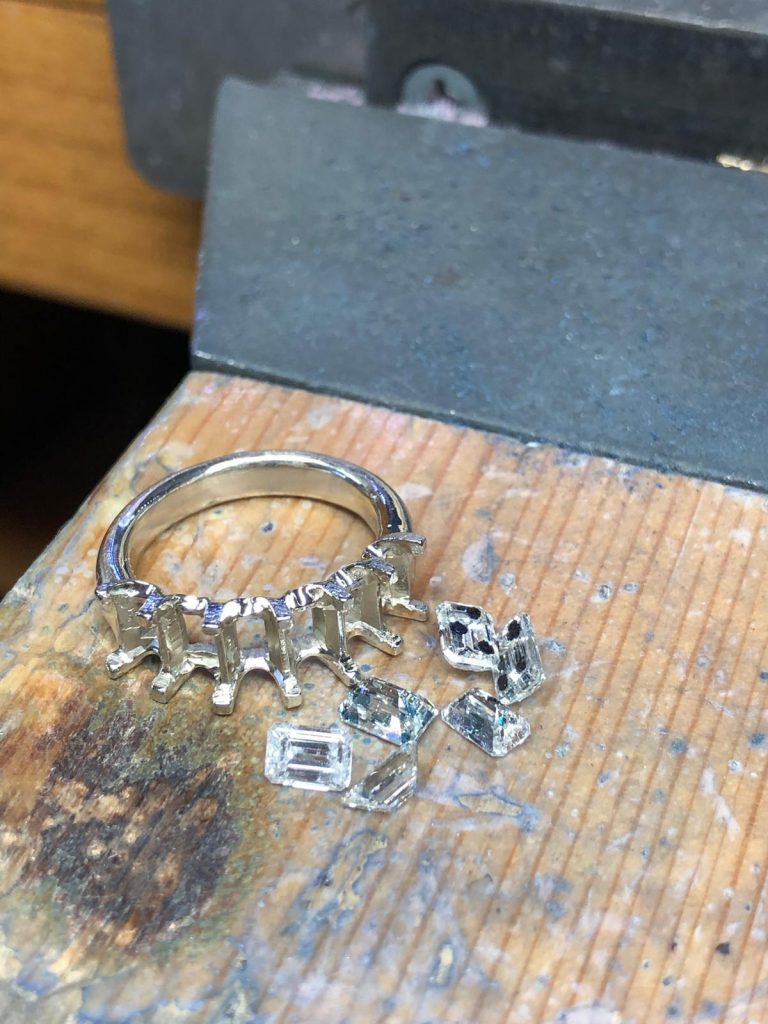 Want to customize an engagement ring from scratch, get a piece of jewelry engraved or add ice to your Swiss watch? Well, good news, we do it all to perfection.
We have extremely skilled jewelry makers on staff who can do any customization to your ring, jewelry or watch.
Our process for customizations/custom designs is straightforward. Moreover, we always involve the client every step of the way to make sure the end result is flawless.
Have a look at some recent custom designs:
Custom Fancy Yellow Diamond Necklaces at Diamonds By Raymond Lee
Custom Diamond Engagement Ring Design Process
Trade Jewelry & Watch in Boca Raton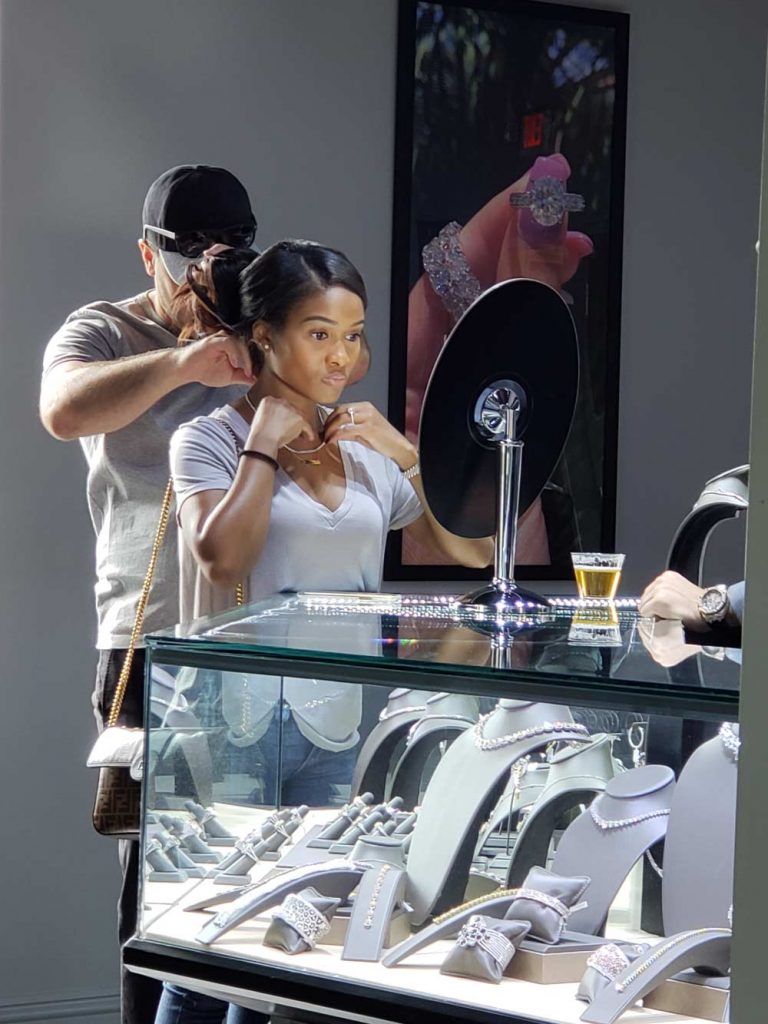 If you have unwanted jewelry or watches, you can come to us to trade and upgrade for something new.
Many times people receive jewelry and watches from an estate sale and then it never sees the light of day. So, why not trade that piece in for something that you will actually wear?
At Diamonds By Raymond Lee and Raymond Lee Jewelers, we accept trades and we'll subtract the difference from whatever you decide to exchange it in for. If the piece you are giving us is more than the value of what you are buying, we will pay the remainder to you in cash, on the spot.
Our trading service is completely pressure free, so feel free to come in to see what it's worth to us.
Collateral Loans in Boca Raton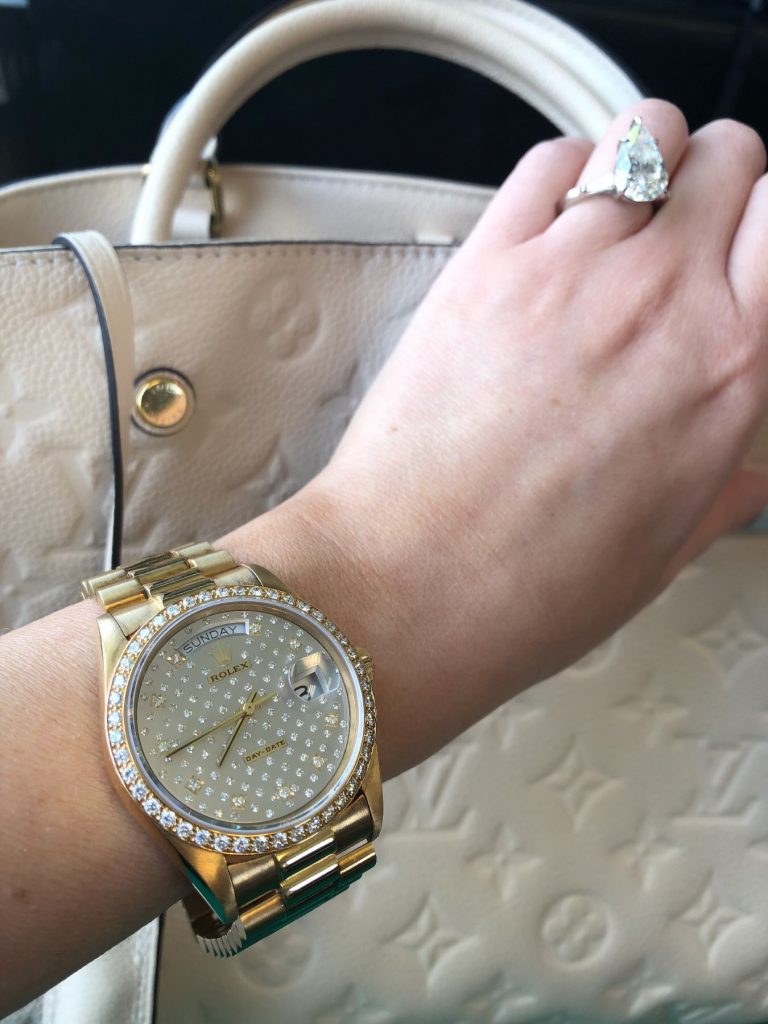 Raymond Lee Jewelers and Diamonds By Raymond Lee are multifaceted jewelry stores. So, we are much more than a place to buy and liquidate luxury jewelry and watches. We also handle collateral loans.
As business owners ourselves, we completely understand the unpredictability of running a business. We understand that sometimes a loan can make all the difference. Whether its purchasing inventory, taking on a new project or simply keeping afloat, the opportunity for low interest loans can be a game changer.
So, if you are thinking about liquidating your assets to get cash fast, you can rethink this with our collateral loan service.
We accept loans against fine jewelry, loose diamonds, coins, precious metals, luxury watches and more. We highly recommend that you take advantage of our flexible, renewable collateral loans.
Our loan terms are for three months or less and all collateral items are fully insured and completely safe thanks to our state-of-the-art vault and security system.
What's more, we provide insurance documentation at your request.
Final Note To Our Readers: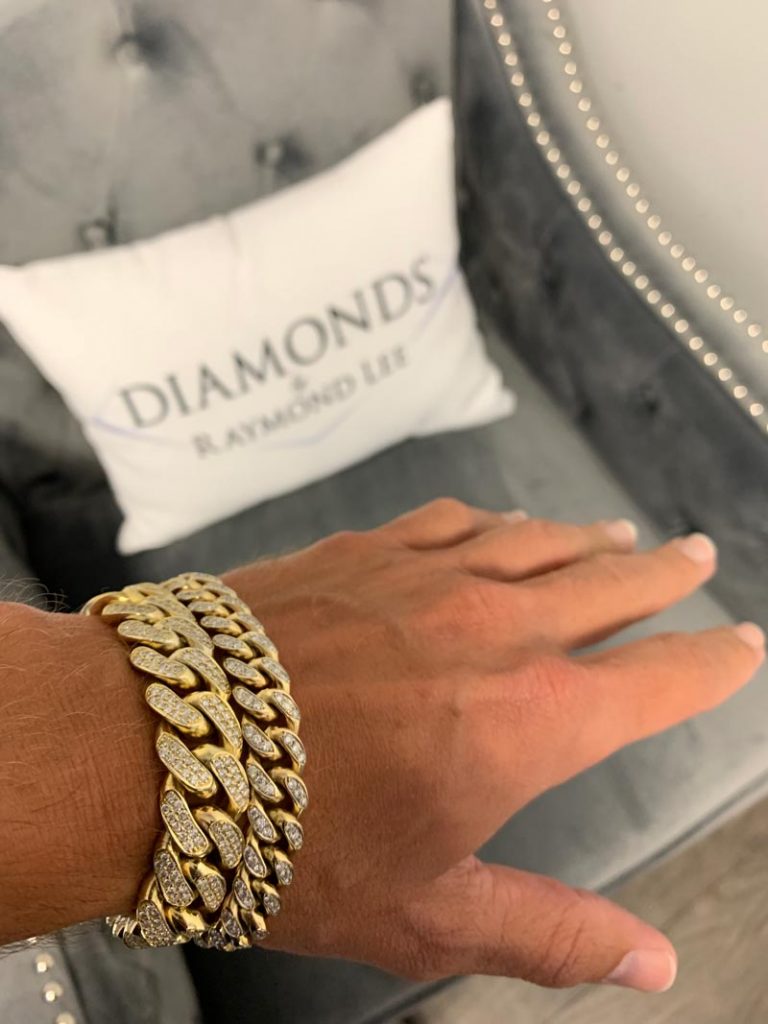 So, if you want to buy, sell, trade, customize, or repair fine jewelry and luxury watches, Raymond Lee Jewelers and Diamonds By Raymond Lee are your go-to jewelry stores in Boca Raton.
We will be more than happy to accommodate you on any of your jewelry needs.
Here's the address to both of our retail boutique jewelry stores:
Raymond Lee Jewelers: 22191 Powerline Road #12b – Boca Raton, FL 33433 (West Boca)
Diamonds By Raymond Lee: 2801 N Federal Hwy, Boca Raton, FL 33431 (East Boca)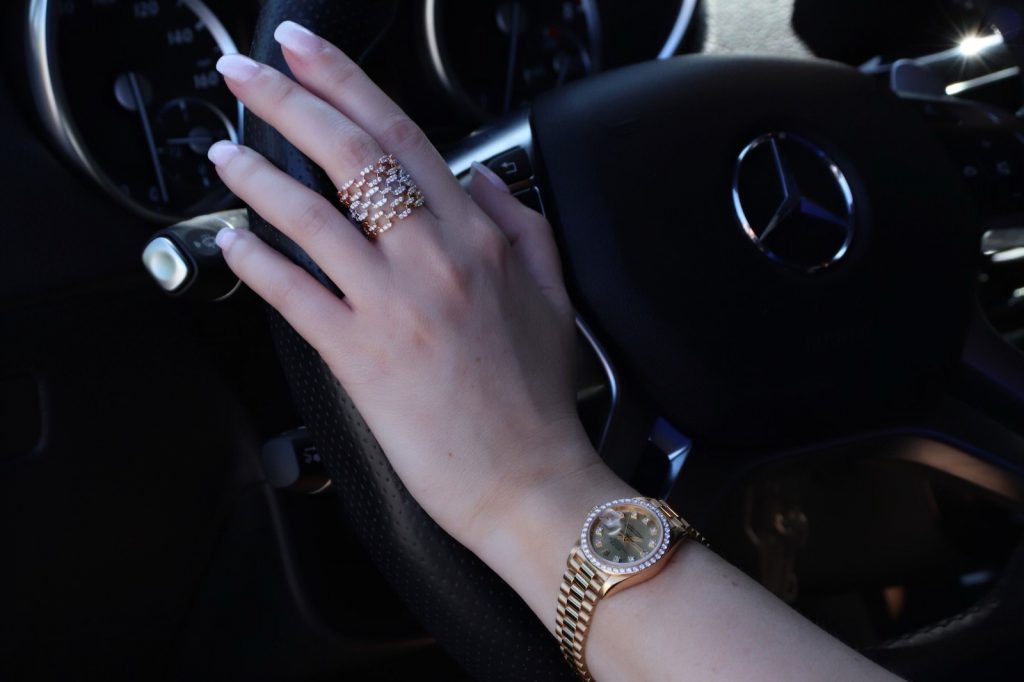 If you have any questions about or jewelry & watch services or collections, please don't hesitate to contact us today.