Some people mine for diamonds their entire lives in hopes of coming across that special gem. While some of them make more than a few diamond discoveries, rarely is there anyone who mines a 29.6-carat blue diamond worth tens of millions of dollars.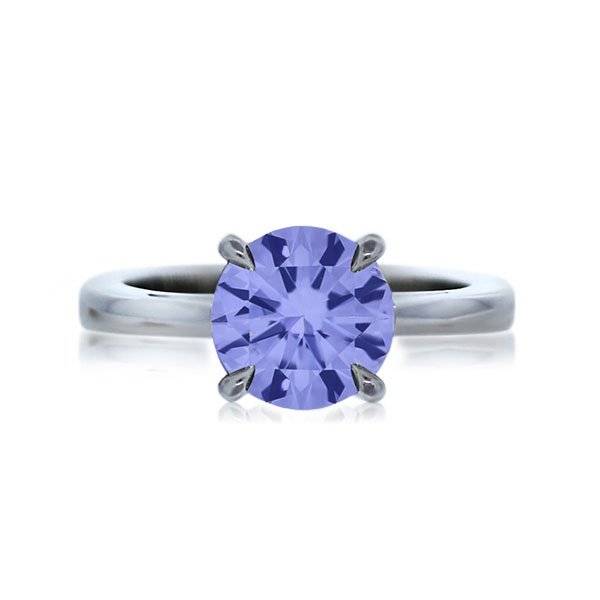 Buts that's exactly what happened in South Africa. London-listed Petra Diamonds discovered the diamond and brought it back to London. The miner who dug up the diamond said the diamond is acorn shaped and can fit into the palm of his hand. The mine it was unearthed in was Cullinan near Pretoria.
Cullinan has been owned by Petra since 2008. The mine itself is well-known for dishing out fabulous diamonds. In 1905, the largest rough gem diamond was discovered in Cullinan, weighing in at more than 3,100 carats. In addition, a 25.5-carat blue diamond was found in the mine just last year, selling for nearly $17 million. In 2008, a diamond referred to as the Star of Josephine was found in Cullinan and sold for more than $9 million.
According to the CEO of Petra Diamonds, Johan Dippenaar, "by some margin…this is probably the most significant stone [ever recovered], in terms of blue stones." Dippenaar also stated that according to updates in the market, most stones in the past year have been selling for more than $2 million per carat, which would put the newly found diamond at a selling price of more than $59.2 million; however, at an auction, the diamond will probably only draw in anywhere from $15 to $20 million, but this is still a huge amount of money to be made off a single diamond.
Many of the diamonds found in the Cullinan mine are displayed at London's Buckingham Palace. In addition, so are many diamonds from the Williamson facilities located in Tanzania, which just so happens to be owned by Petra Diamonds as well. The diamonds displayed in the palace are regarded as the most valuable in the world as well as the rarest.
The exact fate of the newly found diamond has not yet been decided. Dippenaar stated that a decision will be made next week.
Taking Care of Your Diamonds
You probably don't own a 29.6-carat diamond. In fact, you probably don't even own a piece of jewelry that's more than one carat. Diamonds are expensive, and no matter how large or small they are, they need to be taken care of properly. Let's take a quick look at some tips you can use to take care of your diamonds.
When it comes to cleaning your diamond jewelry, use only a soft brush, gentle soap and warm water. If you don't own a brush that is made especially for cleaning jewelry, you can use an eyebrow brush.
After you finish cleaning your diamond jewelry, place the pieces in a strainer to rinse them of any soap. In doing this, you lessen the chances of dropping them down the sink.
Drying your diamond jewelry simply involves laying the pieces on cloth and allowing them to dry overnight.
To keep your diamonds in tip-top shape, wear them as little as possible. Let these pieces of jewelry be the first thing you take off when getting home from work as well as the last thing you put on before heading off to work in the mornings.
Related articles