Top 10 Jewelry Trends for 2014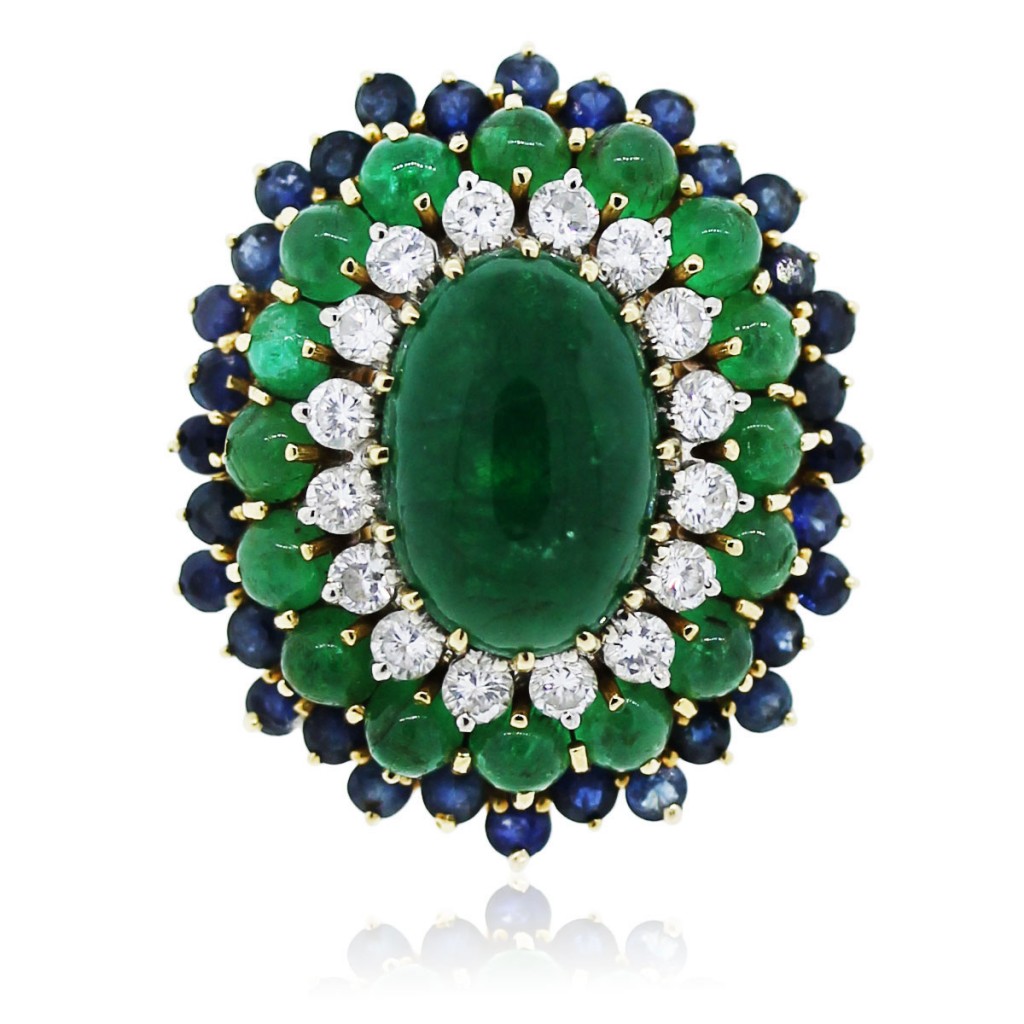 1. Big, Bold Colors
Last season's vividly hued shoe trend is migrating north. From budget finds to haute couture, designers are creating bright, eye-catching pieces that will have you instantly standing out from the crowd. Pick up pieces that are one shade away from primary colors for a look that is more grown up than grade school.
2. Statement Rings
Slim rings with pave-set jewels are out and a new crop of giant rocks, bejeweled critters, and finger-dwarfing bands are decidedly in. Fashionistas and celebrities alike are enhancing their hands with over-sized rings full of color, creativity, and funky details.
3. Stacked Bracelets
Like runway bed head and pre-winkled sheets, this look is meant to come across as haphazard and laissez faire. Pair thick and thin bands of all colors, shapes, and styles—the only rule is that there are no rules, and this time quantity is every bit as important as quality.
4. Bib Necklaces
Dozens of strands, cascading rows of beadwork, giant pendants, or all of the above; bib necklaces are the modern, elegant version of the breastplate. Pair with a white T-shirt and skinny jeans or a little black dress for two different but equally transformative effects.
5. Estate Jewelry
Whether sourced from actual estate sales, vintage shops, or newly made to just look old, pieces that your great grandma would have worn are making a comeback. Think The Great Gatsby and Art Nouveau – lots of enamel, filigree, intricate metal work, precious stones, and brooches galore.
6. Chains
No longer just a vehicle for intricate pendants and time pieces, chains are starting to take center stage. Karl Lagerfield and Chanel rocked Fall 2013/Spring 2014 Fashion Week by sending out models bedecked in chunky chains in gold, silver, and black-tone metals. Look for large links—the bigger and more textured the better.
7. Collars
Think early '90's chokers but with a lot more style and class. These pieces fit close to the neck, framing your face and décolletage with a Peter-Pan style collar effect that gilds your well-dressed lily with a bit of edgy femininity.
8. Chandelier Earrings
 Romantic with a hint of vintage cred, chandelier-style earrings dress up your lobes while cascading towards your collarbone, elongating your deck and drawing admiring eyes along for the very enjoyable ride.
9. Black, White, and Black & White
Long strands of milky white pearls, big black onyx pendants, and chunky color-blocked bangles are making appearances on fashion runways worldwide. Easy to wear and appropriate for every occasion, monochrome pieces run the gamut from fun and funky to totally frou-frou, so you should have no problem find a piece—or a whole bunch of pieces—that suit your style.
10. Minimalism
For all the buzz attention-grabbing pieces like the ones listed above are getting, this season's other most talked about trend is all about ditching the drama in favor of small pieces that are breathtaking in their simplicity. Celebrities like Julia Roberts and Reese Witherspoon rocked the red carpet at the 2014 Golden Globes by accessorizing their gowns with simple studs, adding just the right amount of sparkle to accentuate their megawatt smiles.