Starboard's 20 Carat Diamond Blunder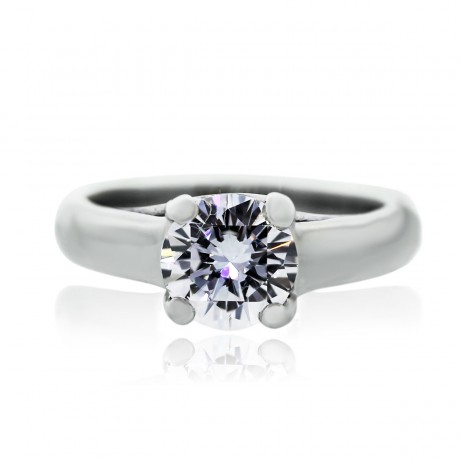 People make mistakes, but some people make such outlandish mistakes you just have to wonder what the heck is going on in their minds. The mistake in question here is worth 4.9 million dollars. Not many people get to make a mistake like that. There is a silver lining to this debacle. It proves to all businesses just how important it is to have a knowledgeable sales force.
The story begins in February 2013. Thomas DePrince, a former antiques and jewelry dealer, went on a Starboard Cruise Services trip from Miami, FL. He was checking out a Starboard-owned jewelry store when he saw a 20.73 ct. emerald-cut diamond (GIA grade: E VVS2, excellent cut). You can imagine he was interested in finding out the price of the gem, so he asked the store manager.
The store manager had no idea about its worth and emailed the company's corporate office. Going down the line, the corporate office had no idea about its worth and contacted Sophia Fiori, the supplier. She provides Starboard with jewelry on consignment.
Of course Sophia Fiori knew the gem, its worth and responded with a price of $235,000. This is where the the gigantic blunder rears its ugly head. The store manager relays that price to DePrince not realizing it was the per-carat price for the gem. That night DePrince had a talk with his life partner who happened to be a gemologist. He told DePrince it should be worth at least $2,000,000. He also had his reservations about a too good to be true deal. DePrince decided to buy the gem anyway, along with $25 shipping. What a deal!
Five days later the company discovered the mistake. Can you imagine the look on their faces?
Starboard quickly reversed the charges and canceled the sale of the gem. They offered DePrince discounts on further cruises to makeup for the debacle. DePrince, however was not at all happy with this turn of events. The deal of his life just fell into his lap. He filed a suit in the Miami-Dade county court. The claim: breach of contract.
Starboard was quick to try and get the deal voided. The company won the first court battle when the Miami-Dade County circuit judge ruled in favor of their motion. However, three judges from Florida's Third District Court of Appeal unanimously reversed that ruling. The battle is not over yet! This dispute is most certainly going to trial.
Starboard's attorney, Eric Isicoff told JCK his client was disappointed in the ruling but confident it would prevail at trial. "It will do exactly what the court has ruled, take this case to trial, and present its defenses in that forum," he says.
According to DePrince's attorney, however, if Starboard wins, it sets a precedent where "Any vendor can set a price, enter into a contract and then five days later decide, 'That's not a good price. We're going to change it.' "
Related articles