If you are one of the rapidly growing numbers of luxury watch aficionados, you are probably already aware of the significant Italian influence on this market. It comes as no surprise, of course, that this country known for its iconic designers is also the home of a number of players who are shaping the way we view fine timepieces.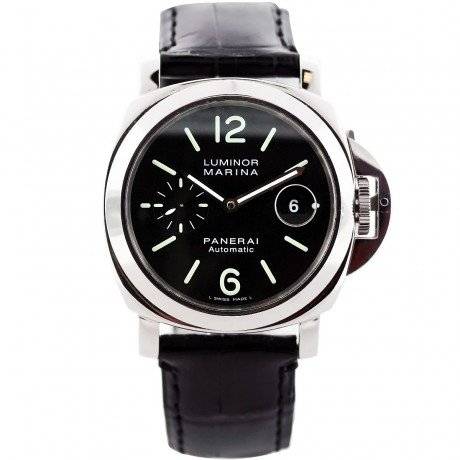 Building on a Strong Tradition
Northern Italy houses such as Panerai and Bulgari established a strong tradition of making carefully constructed handmade timepieces. However, many of the basic items in the inventory of these companies are now sent to the market from mass production lines. They keep their toe in the custom and artisan segment with certain limited editions and tourbillion watches, but these labor-intensive items are only a small part of overall offerings.
With the growth in the luxury watch market, there are several new boutique designers and watchmakers in Italy who are working hard to fill this gap. With a renewed commitment to the tradition of fine craftsmanship and attention to even the minutest details, names such as Fredico Massacesi are coming to the forefront of Italian classics-in-the-making.
In fact, the facilities of Anomimo are those previously used by Panerai for its finer watchmaking activities. Massacesi has assembled a respected team from the fabled Ambuchi family to match coveted watchmaking skills with the precision equipment. The niche targeted by this collaboration is the waterproof timepieces for divers, an area dominated by Panerai in its early years.
Massacesi is purposely positioning his watches as limited editions of totally handcrafted treasures, offering no more than 4,000 watches a year. He is also adding special touches, such as a full carbon casing.
The Crowd with a Need for Speed
Above the water, another Italian house has gained a major foothold in the racing timepiece segment. Leading this effort is Meccaniche Veloci and their revered Quattro Valvoe specialty items. The signature face that resembles pistons of racers makes literal the company and collection names, Fast Machines and Four pistons respectively.
These chronometers root their uniqueness in the high tech components sourced from a number of Italian partners that are known in the auto racing business. For example, the carbon ceramic CMM is used in the brakes of many high-end racing cars. This material is now integral to the company's current collection, as well as a substance known as ergal, found in the carburetors of many competition vehicles.
Up, Up and Away
Of course, the aviator is a primary target for many firms, where precision is demanded and unequalled quality expected. Italo Fontano brings the mystique of history to the making of fine timepieces with the U-Boat line. The grandfather of the current owner had the responsibility of designing watches for pilots in the Italian Navy, and developed a specialty large face and left-facing crown. Beyond design considerations, form followed function by allowing pilots to see the timepieces through flight goggles and while wearing thick gloves.
Beyond these discrete market niches, you'll find no absence of Italian firms within the fashion segment of luxury watches. Among the more popular players are Ferragamo and Gucci. While these design firms will often outsource actual production, you can find fashion-focused firms such as Officina del Tempo, founded in 2000 by Italian collector brothers, that take great pride in their own production capabilities.
The Italian presence in luxury watchmaking will continue to provide the world with multiple superior options for adding to prized collections.