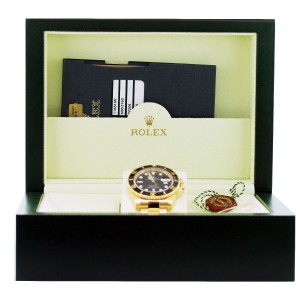 There are millions of watches on the market, but if there were a watch style to reside on the mountain peak of luxury, a Rolex ceramic bezel watch would be above all.
Though every Rolex watch is awe inspiring, a Rolex ceramic bezel is not only a watch but is a status symbol that stands out this season.
According to Rolex, their ceramic bezel is representative of their obsession with perfection.
The meticulously designed ceramic bezel is a bezel with a black Cerachrom insert that graces the GMT-Master II's 40 mm case. Fashioned from extremely hard ceramic material, the Rolex Cerachrom insert has excellent corrosion-resistant properties. Its color remains unaffected by ultraviolet rays and it is virtually scratchproof. The numerals and graduations are in yellow gold or platinum.
A fitting choice, this sleek watch is a need-it-now accessory as it is the perfect accompaniment to a brilliant day or evening look. This fashion mainstay is destined to complement an incredibly stylish ensemble and garner an abundance of attention in any room. Get this impressive look and perk up any ensemble with this accessory that is one of a kind. Simply attain a Rolex ceramic bezel watch from Boca Raton's famed Raymond Lee Jewelers to purchase a watch that will last a lifetime and give you a lifetime of memories.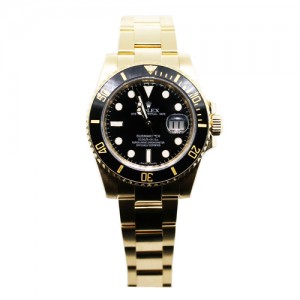 This Rolex Ceramic Bezel Submariner 116618BKSO Gold Watch  immediately intrigues. Pull of an effortlessly chic ensemble with this cutting-edge watch adorning your wrist. The flawless watch is made of an 18k yellow gold with an oyster band bracelet and a bold black dial that is irresistible. The emphasis on the watch's exquisite prim and polished design is worth purchasing, as it will bean eye-catching conversation piece wherever you go. Significantly, the design lends a downtown look with uptown elegance, which signifies that it can be worn with anything. Additionally, the watch features an automatic movement for your convenience. Unlike any other watch, this watch intertwines fashion and function for a never-fail look and a never-fail composition. Breathtaking, this watch is a treasure for seasons to come