Standard Length Strand Pearls – The 5 Basic Lengths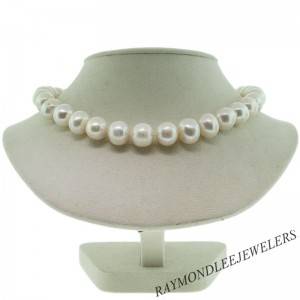 Jewelers can string pearls as long or short as the customer is looking for, but traditionally, pearl necklaces come in 5 strand lengths for various occasions.
The Choker is the shortest length of pearls at 16 inches. This length, traditionally, will circle the neck one time and sit high on the neckline. This is the most casual of the lengths, but can be worn in a formal setting as well. The classic choker style should not be worn if your neck is unusually long or short as this length draws attention to the neck.
A princess length is traditionally 18 inches long, falling just below the neckline to compliment a classic cut blouse. This length is perfect because it works well to draw attention to the upper body in general (versus accentuating your neck) and normally sits at the opening of a dressy blouse making this cut perfect for the workplace.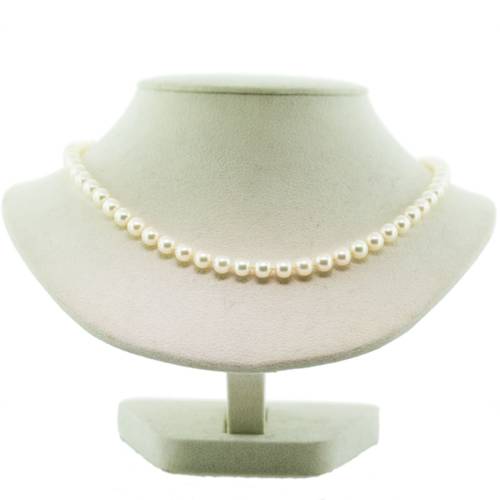 The Matinee strand of pearls is generally 24 inches in length, making it a perfect option to accentuate a bust. Sitting right at a cleavage line, this length is very formal, to be worn with a low cut LBD, perhaps?
An Opera Length strand of pearls is 32 inches long, falling just below your bust. This length is perfect for more voluptuous women at the full 32 inch length as it complements without drawing attention to any specific area. This length can be doubled and worn as a choker for another great look.
Ah, yes, my favorite is the rope strand of pearls, 46 inches that you can wear long for it to sit at about your waist, doubled to a princess and matinee length (my favorite look), knotted in the front for something slightly trendier and casual, or however you see fit. I love the versatility of this length to really show off my pearls.