Recycled Diamonds for Earth Day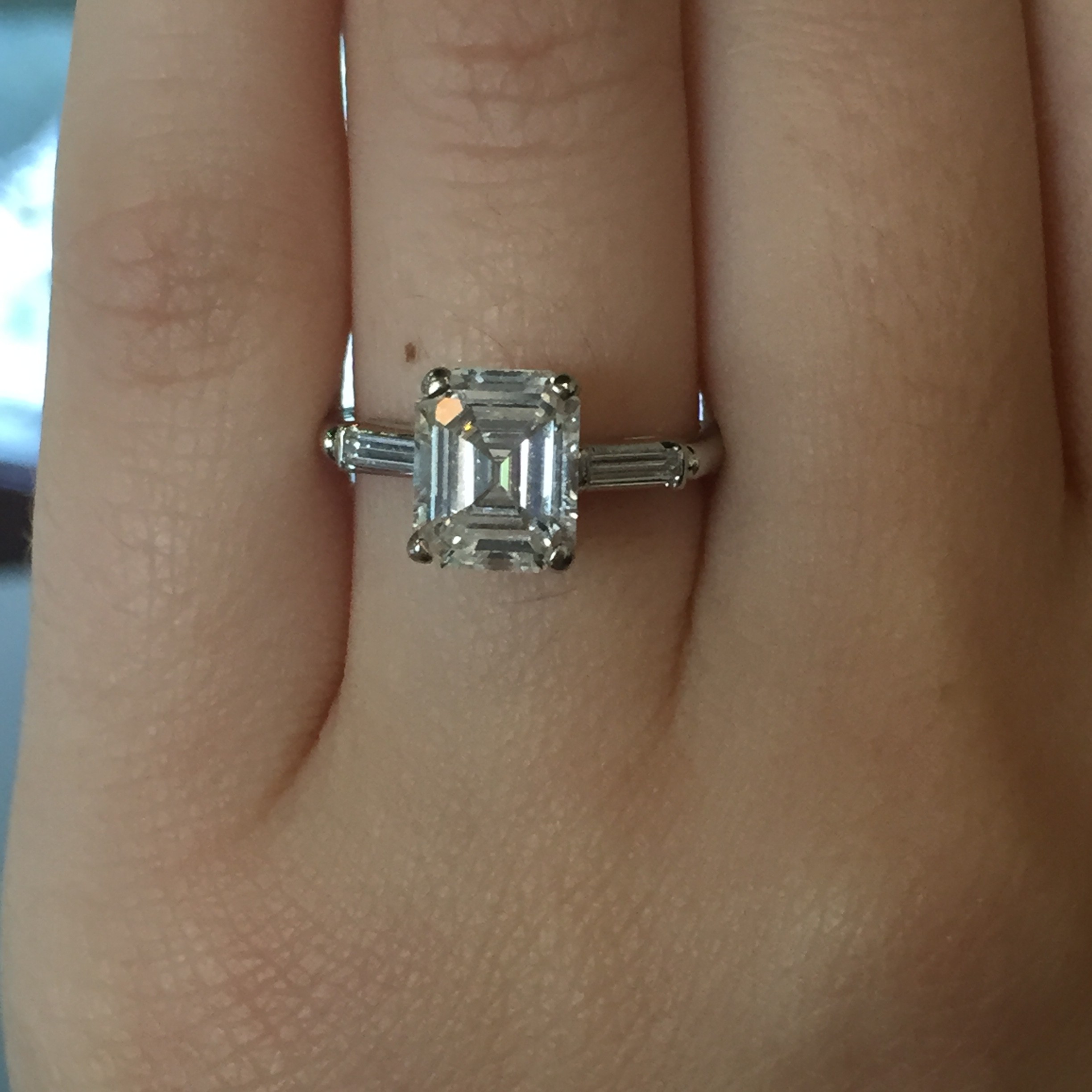 Happy Earth Day to all of our readers. We're celebrating today by admiring some of our gorgeous, eco-friendly recycled diamonds.
What's recycled jewelry? Before you start picturing creative twists on Hefty bags and last year's Vogues, we'll stop you. When we say recycled, we mean estate. And when we say estate, we mean – actually, it's probably easier to explain with this post about estate diamond jewelry: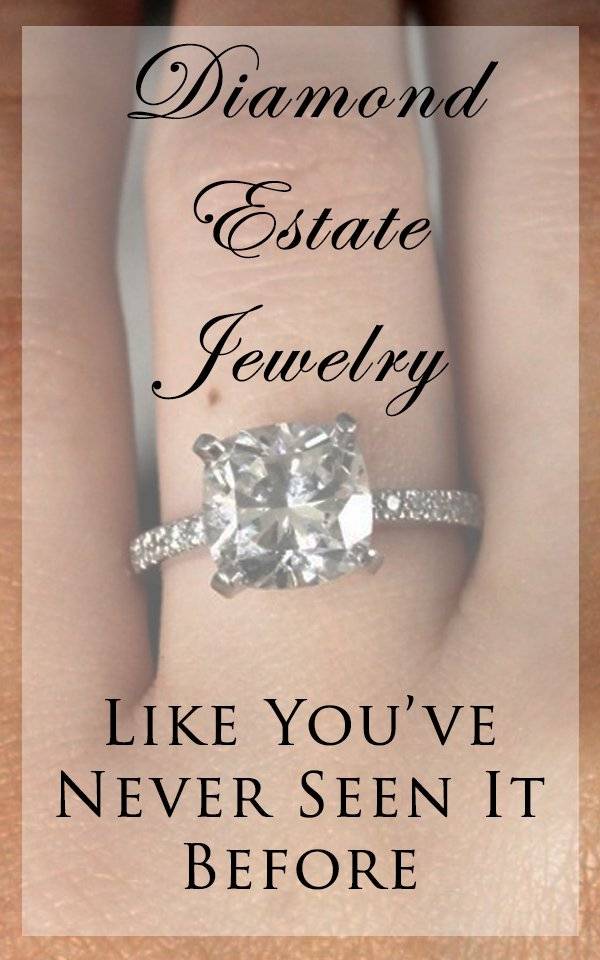 If you don't have time for the in-depth explanation, estate jewelry is pre-owned jewelry. It includes our antique and vintage engagement rings, along with recent acquisitions.
Our estate diamonds come from private purchases, auction wins, and older inventory in which we see big potential. These estate diamonds become our recycled diamonds!
Related: Why Man Made Diamonds are a Bad Idea
Rather than relying on lab-created diamonds as the main option for Earth-friendly gems, we take a more proactive approach and repurpose the beautiful diamonds we already own:
At Raymond Lee, our approach to eco friendly diamonds is a little more old school. Actually, it's just old. As South Florida's destination for luxury estate jewelry, we carry more breathtaking recycled platinum, gold, and diamond rings than anyone in the state. We don't need to source freshly mined diamonds, thanks to our own vast inventory.  Because we purchase estate jewelry on the daily, we've got a constant inflow of stunning diamonds, certified by GIA, worn by some of Palm Beach's glitterati, and a few that have made their way around the auction block a few times. We own gorgeous, high quality stones ranging from 1/4th of a carat to 22 carats, with every size in between.
Related: Budget Friendly Eco Friendly Diamonds for Earth Day
So we can happily show you that when you're hunting for Earth friendly diamonds, you can extend your search beyond Canada and synthetics.
It's time to talk recycled diamonds.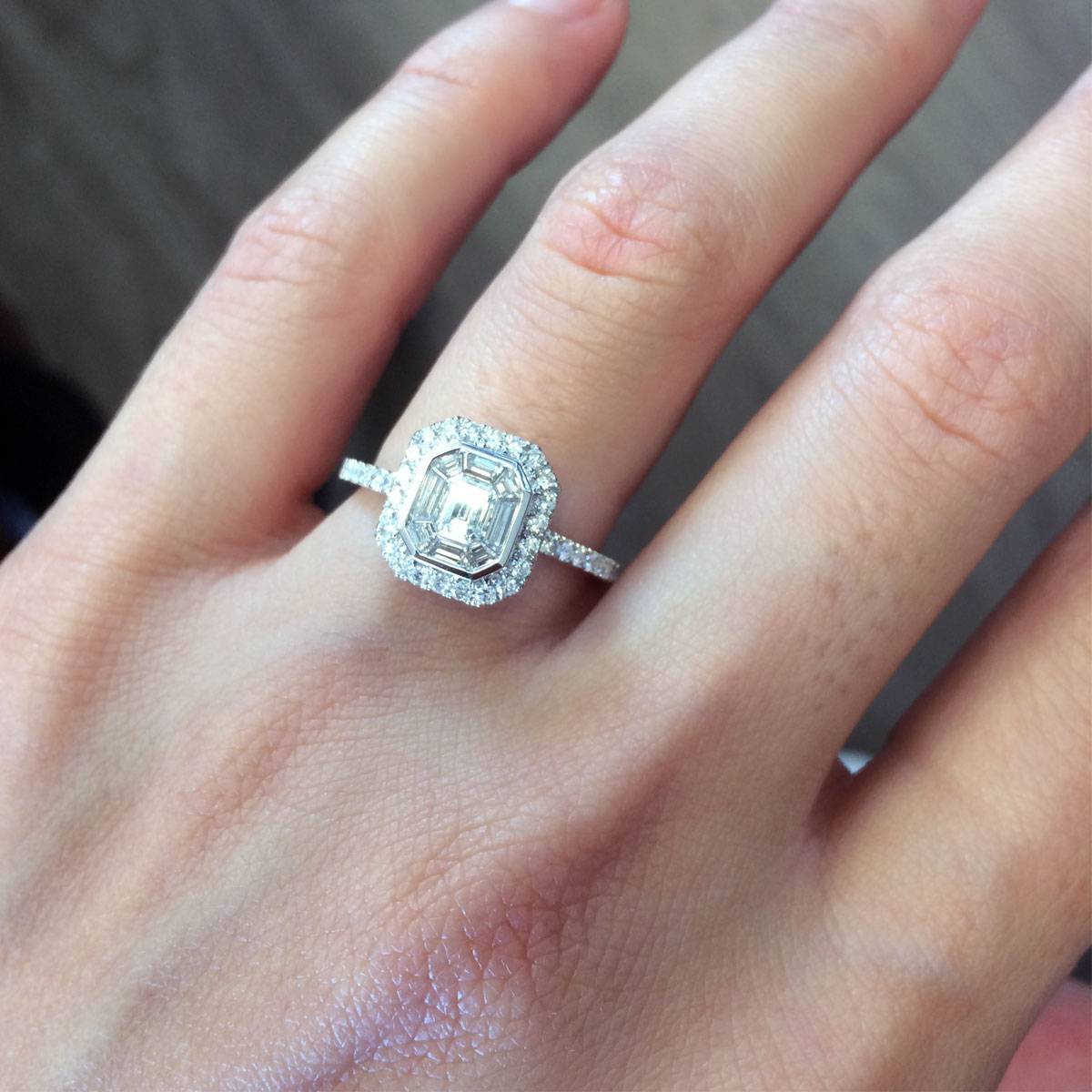 This beautiful mosaic style engagement ring proves that recycled diamonds – .90ctw of them – can be thoroughly modern.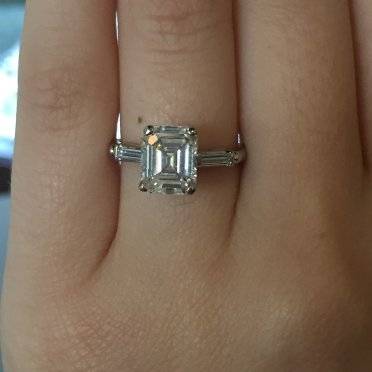 This beautiful emerald cut engagement ring features a 1.78 carat E color, VS clarity diamond (GIA certified.) It's set in a beautiful platinum frame with baguettes on either side weighing approximately .20 ctw.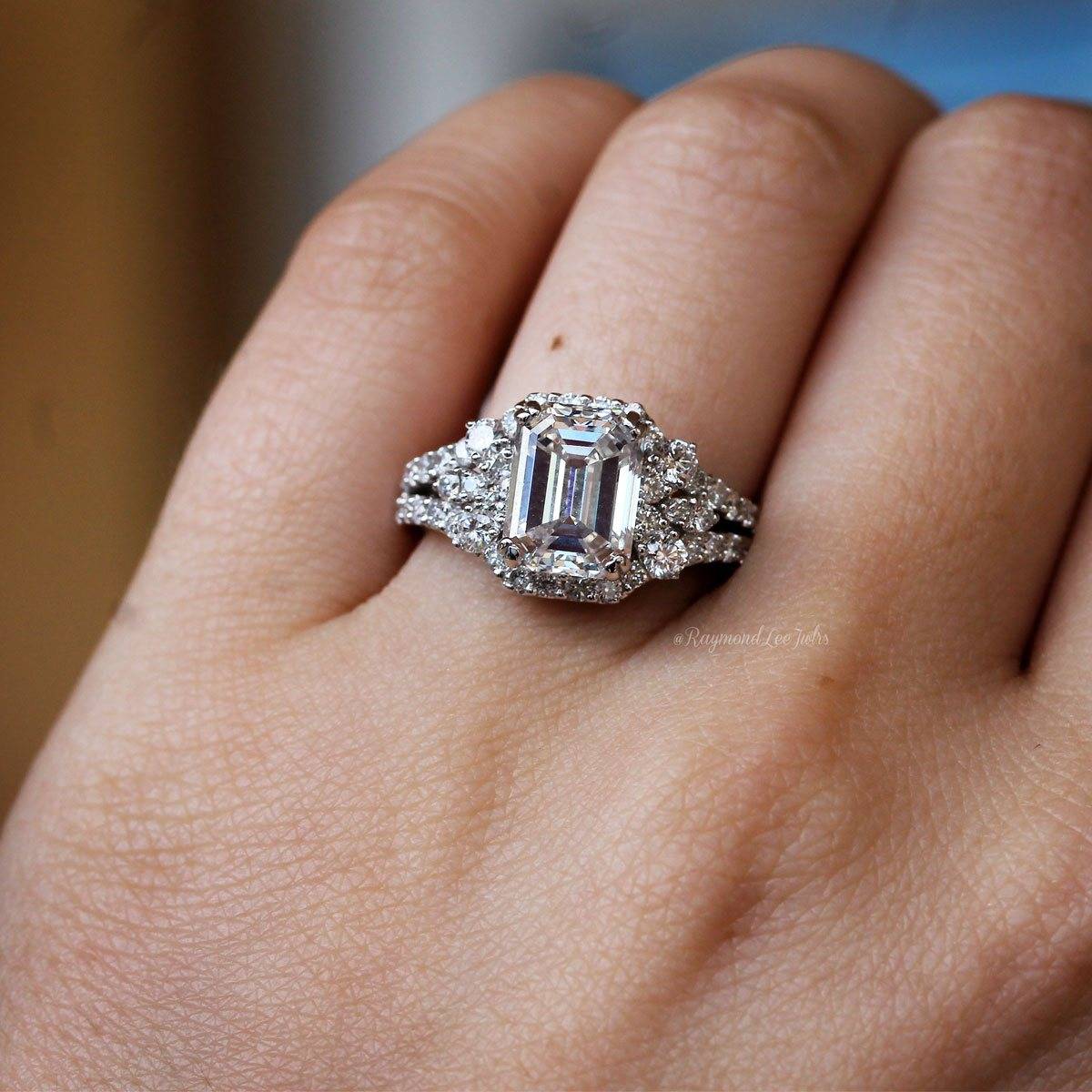 Another emerald cut! This one is a whopping 3 carats, GIA certified M in color and VS2 in clarity. It's set into an 18 karat white gold split shank ring with clusters of round brilliants as a backdrop. The accent diamonds weigh 1.02 carats, are G in color, and SI in clarity.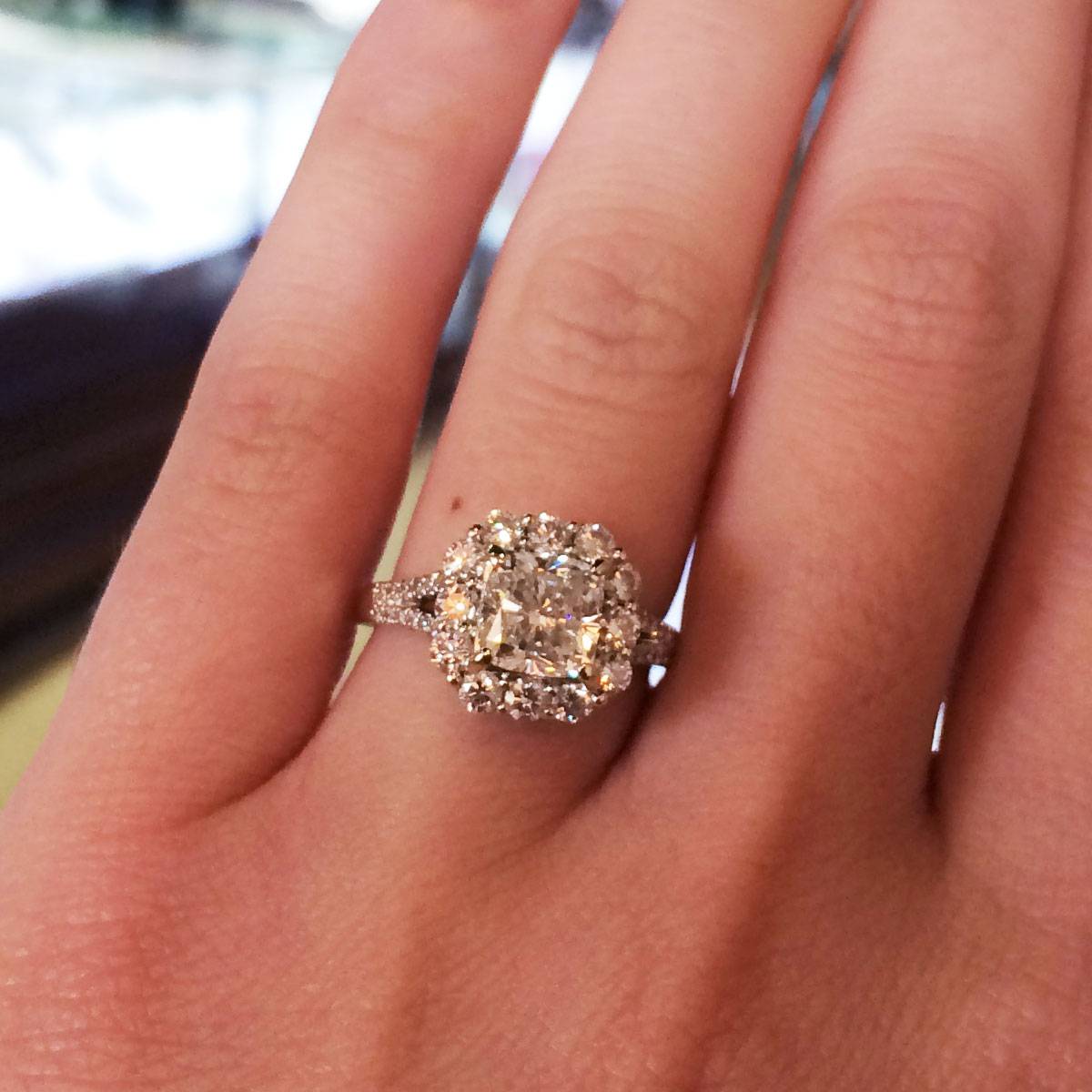 This pretty halo features an EGL certified E color diamond, in the hottest shape right now: the cushion cut. The center diamond weighs 1.61 carats and is VS1 in clarity. The 18kt white gold split shank halo setting holds another .74ctw of round brilliant diamonds G in color and VS1 in clarity.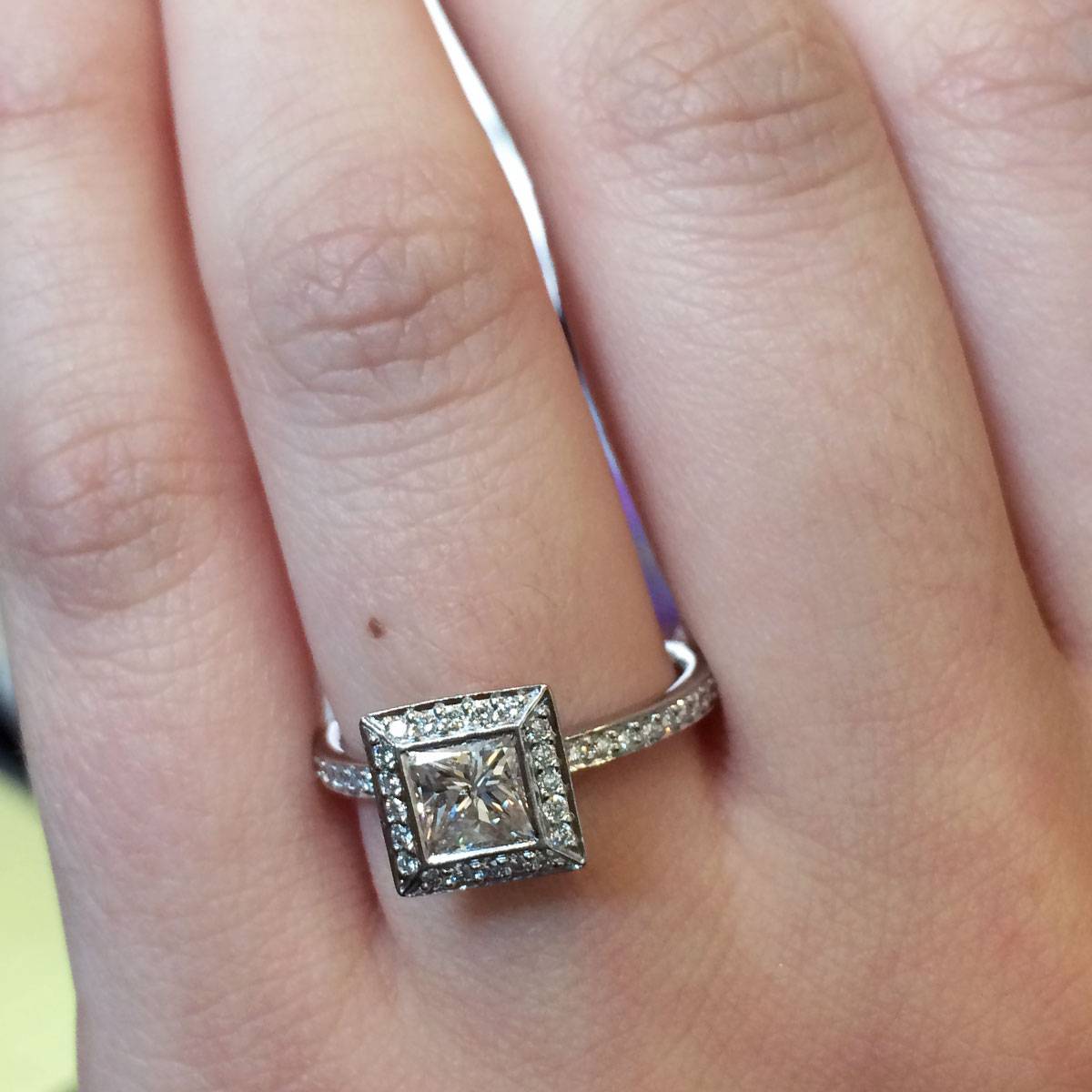 Finally, this gorgeous Ritani setting is perfect for its princess cut center stone. The .90 carat beauty is EGL certified, with a G in color and SI2 in clarity. It's bezel set into an 18kt white gold halo with .28ctw of round brilliant diamonds G/H in color and VS in clarity.
Would you wear any of these recycled diamonds? Let us know in the comments, and make sure you follow us on Instagram for daily engagement ring eye candy, not just on Earth Day!