When choosing accessories for your wedding dress, you may be faced with a puzzling (albeit fabulous) dilemma: pearls or diamonds for wedding? Here is the rundown on traditional statistics and some great wedding jewelry options.
Traditionally, the rule of thumb is that if your dress has sparkles or embellishments, you should stick to pearls, or mix pearls and diamonds. If your dress isn't sparkly, then it is preferable for you to go with diamonds.
Obviously a number of factors play into this decision, but take a look at some examples of wedding jewelry from the Raymond Lee Jewelers showroom: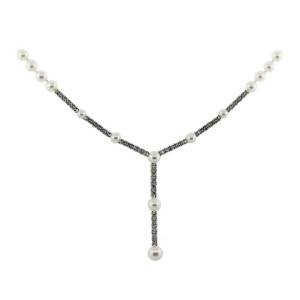 This understated, but accentuating pearl and diamond drop necklace would go beautifully with a strapless wedding gown. It brings the attention to the neckline, which is especially helpful if you're not 100% comfortable in your dress.
Set in 14k white gold, the duo of pearls and diamonds has a total weight of 10.7dwt and houses about 74 cultured pearls. The necklace is 17″ which has the drop hitting the top of a cleavage line.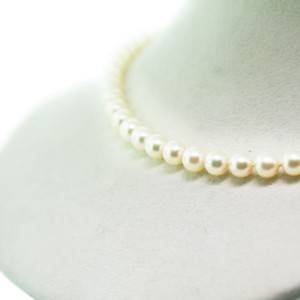 This gorgeous strand of pre-owned Mikimoto Akoya cultured pearls is a gorgeous and classy addition to your wedding ensemble. This princess length (18″) strand of pearls sits just above the cleavage line, drawing attention upward and at the breasts. This classic strand of pearls is truly flawless.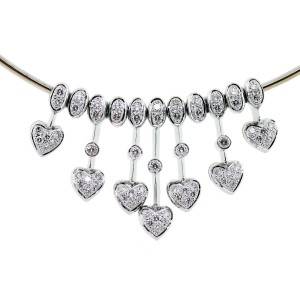 A truly interesting piece of jewelry, this 18k White Gold Diamond Heart Necklace is modern and artistic, adding that extra flair that your ensemble needed. At 16″ in length, this choker accentuates the neckline, pulling the attention upward– perfect if you're trying to coax guests into noticing your incredible up-do.
There are truly so many diamond and pearl wedding day options to help you showcase and accessorize your wedding dress. Whichever side you decide to choose, you'll surely look stunning with the right accessorizing.