Travel Tuesday: What to Wear in Mykonos
Welcome back to Travel Tuesday! We're thoroughly infected with the Travel Bug at Raymond Lee Jewelers, and our globe trotting adventures don't end with all of the jewelry shows we attend. When wanderlust kicks in, and our minds start to drift, here's a sampling of Where we've gone/what we'll Wear.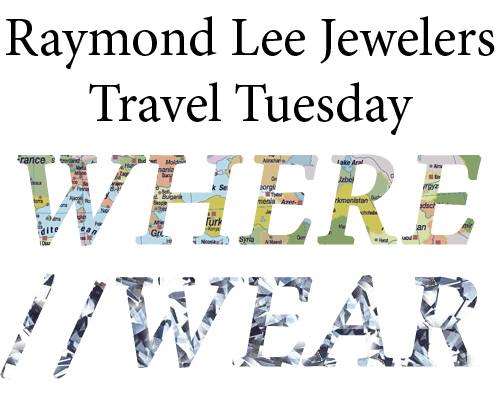 Today we're escaping our unusually gray skies for the land of stark blue and white: Mykonos. We're eagerly anticipating cerulean seas with matching skies, and Grecian sun baked shades of white. We always like to blend in with our surroundings (while standing out from the crowd, of course), so Mykonos inspired white and bright blue topaz are only approporiate. Even better, we're pairing this Grecian goddess one shoulder gown with out Scott Kay chunky blue topaz bracelet. And this sparkling blue topaz cocktail ring would make even Athena jealous.
Photo by Gaye Gerard via Traveling Greener
Pre-Owned 14K White Gold, Blue Topaz and Diamond Cocktail Ring
Scott Kay Sterling Silver Basket Weave Blue Topaz Bracelet with Pave Diamond Clasp
T – Bags one shoulder jersey maxi dress