Luxury watch brands to buy: Jaeger LeCoultre, Patek Philippe & Audemars Piguet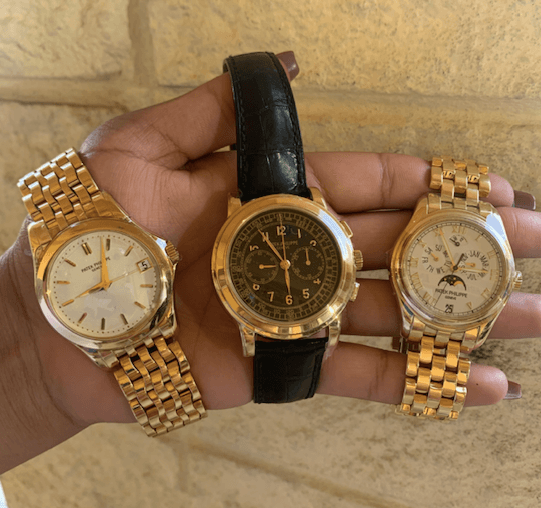 When it comes to mens watches on sale the place to check out is Diamonds by Raymond Lee. We have a wide variety of different luxury watches in our widely curated collection. From luxury Swiss watches for men including designer brands that are top in the world like Patek Philippe, Jaeger LeCoultre watches, Audemars Piguet and Panerai. All of the watches in our widely curated collection are inspected and tested for maximum quality and performance. The world's best watches are after all the greatest collectors items. We ensure that they are in tip top shape and condition when they enter our collection as well as when they leave. If you are looking for brand new gold watches for men including collections that have truly set the standard in the world of haute horlogerie then you need not look any further than our stores. We have a massive collection set up.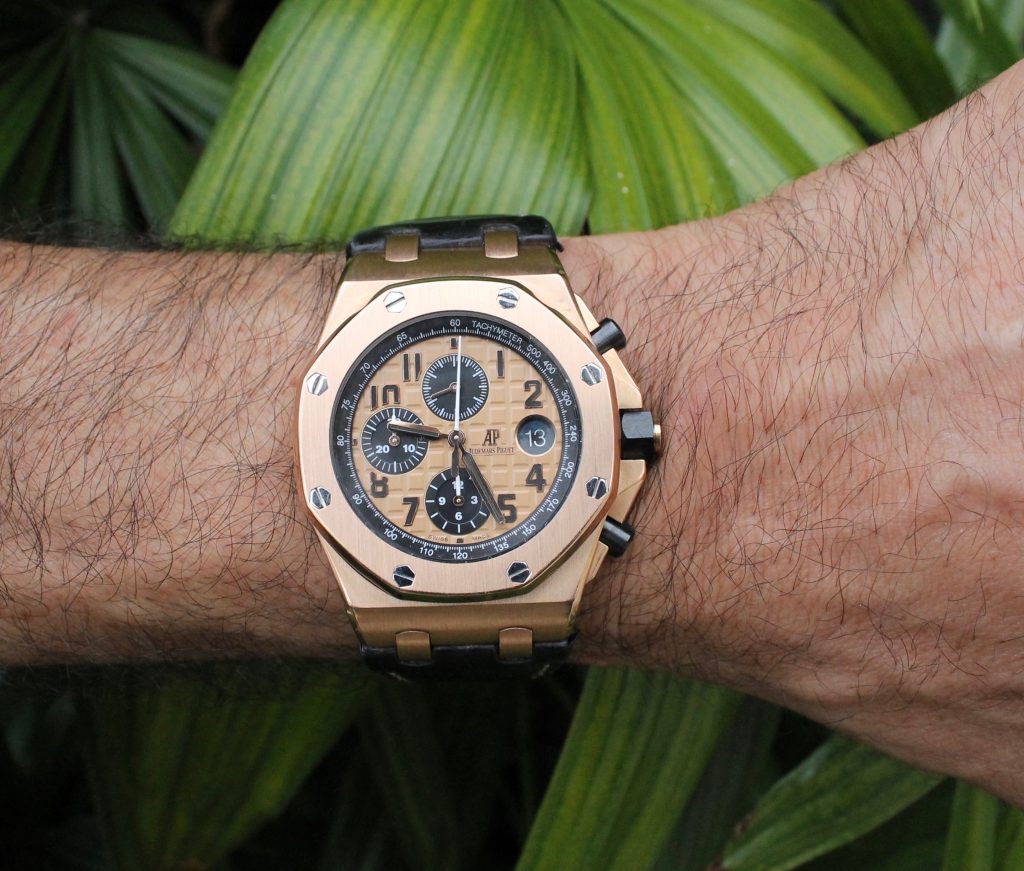 Family owned and operating in South Florida for the last thirty years our passion is in finding unique and exquisite watches for our refined clientele. From around the world we bring iconic brands and their very best designs. Whether you are looking for a watch to upgrade, a gift for an avid collector or your first luxury time piece we have it for you. No matter what your preferred style is we have a watch for you. There are the iconic classics that are totally timeless. Then you have the more modern looks as well. We love a time piece that brings all of the history of a world renowned brand to the present day. Whether that is with innovative designs or stunning diamonds and innovative materials. A particular favorite is of course the lovely styles of iconic brands like Audemars Piguet that forge the modern looks of luxury watches.
Buying a luxury watch – should you invest in a timepiece?
A luxury watch is one of those one of a kind purchases. The kind that is definitely not just a drop by the shop. However it is a milestone of a sort that marks a moment. Whether you are a first time buyer or an avid collector we all know that a luxury watch is an investment. Whether of sentimental value or for the purpose of resale. Luxury items in general tend to be some of the most unique buying experiences in the world. That is why we are in the business of making sure you have a spectacular experience every time you join us. Whether shopping for a watch online or making the trip down to one of our shops. Our team is knowledgeable and ready to assist you in finding the perfect piece.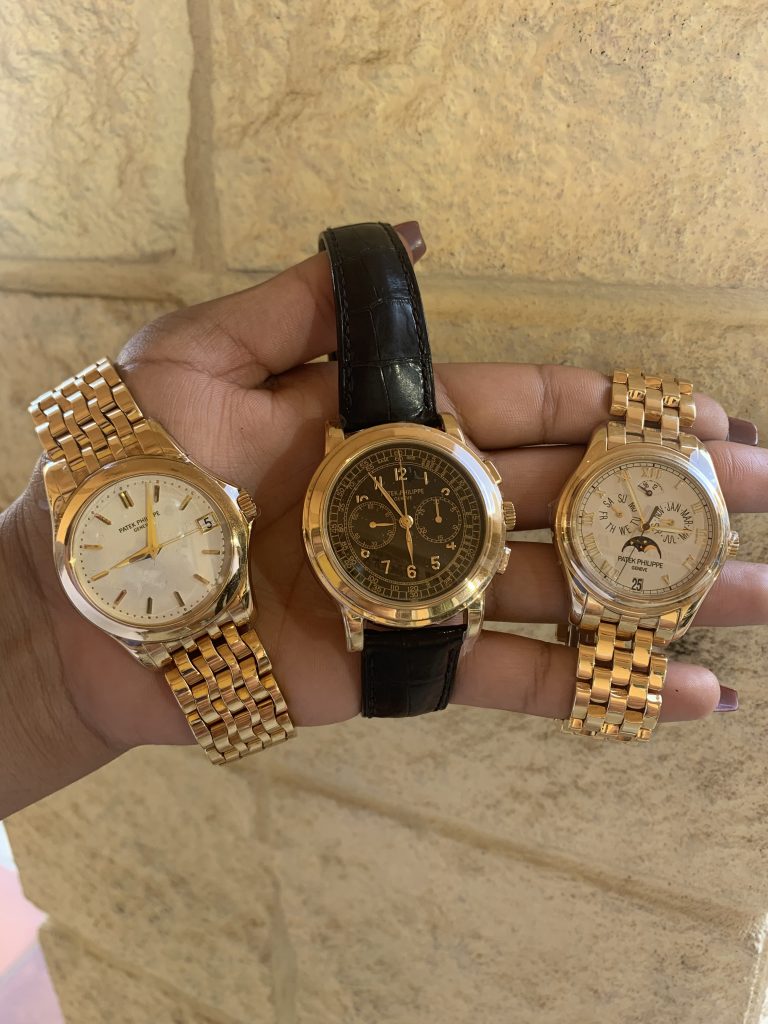 The way to know whether you should go ahead and buy a luxury watch is to look at how much you know. Knowing your stuff when it comes to the brands, collections and of course features of a luxury watch is important. Our experts and watch craftsmen are experienced in handling all kinds of luxury watches for men. The greatest luxury watches on the market are generally European brands including of course the iconic Swiss made watches. Some of the names are of course more well known than the others. However they all benefit from a rich history and strong tradition in watch making. Hand crafted using only the best of materials precious metals and techniques. These are the watches that lead the pack. When it comes to innovation in design, materials use and complications these are it.
This week we are featuring some lesser known luxury watch brands that are not as epitomized in popular culture and well known as Rolex for example.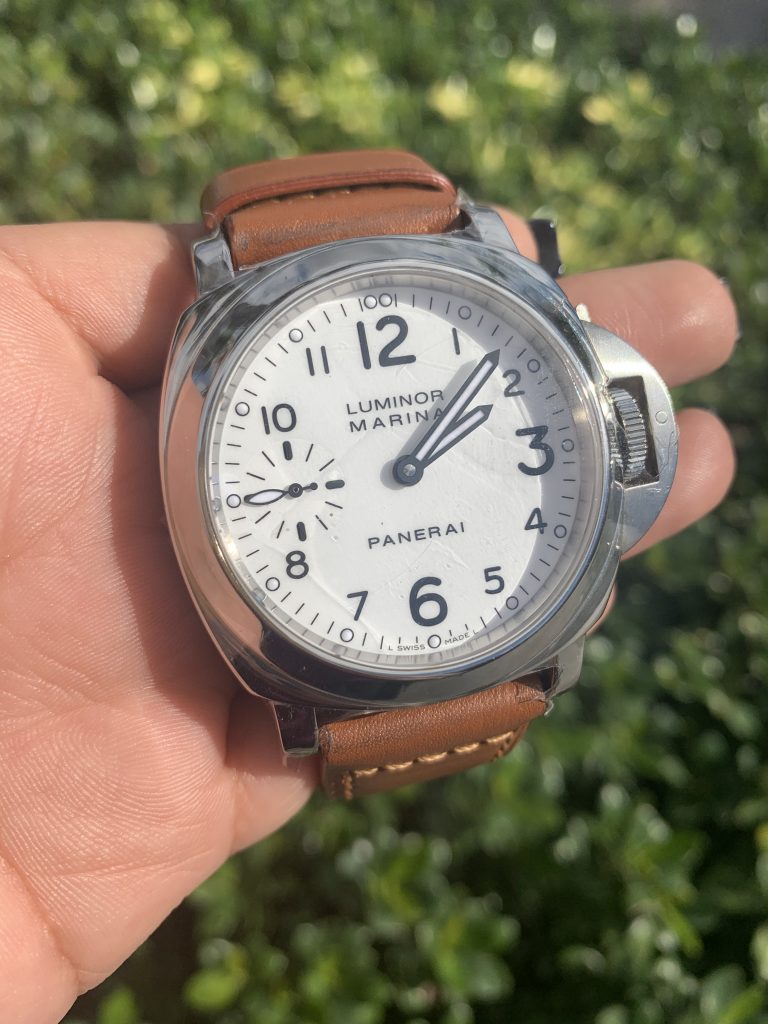 First up is a Made in Italy beauty. The Panerai Luminor men's marina watch. Opened by Giovanni Panerai in Florence it also doubled as the city's first watch making school. Well known for their Royal Italian Navy watches these are heavily influenced by the needs of the marine men. Stunning and instantly recognizable with its unique large and round watch face. The watches generally feature simple and open dials. These are optimized for readability and ease of use. High performing, accurate and always innovative they master their military supply history. As well as robust design features that make it hardy and tough wearing. Comfortable on your wrist there are details like the crown bridge protector. This keeps the crown from getting snagged and affecting performance or changing settings on your watch like the time. A heavy and robust style this watch has a heavy presence and more classic style design.
This particular edition, the Pam 00104 features a white dial face and light brown strap. Optimized for visibility in the dark as well as in water it is a Panerai classic. A Firenze original it is all stainless steel.
Swiss luxury watch brands for men
Now the true blues of luxury watches are the Swiss made brands. Known world wide for their know how and rich history and tradition in watch making you can expect nothing less than the best from these brands. In the Geneva valley and across the mountains of the Alps the finest watches in the world are made. A place known for their skills in time keeping and hand crafting fine watches some of the world's finest watches come from here.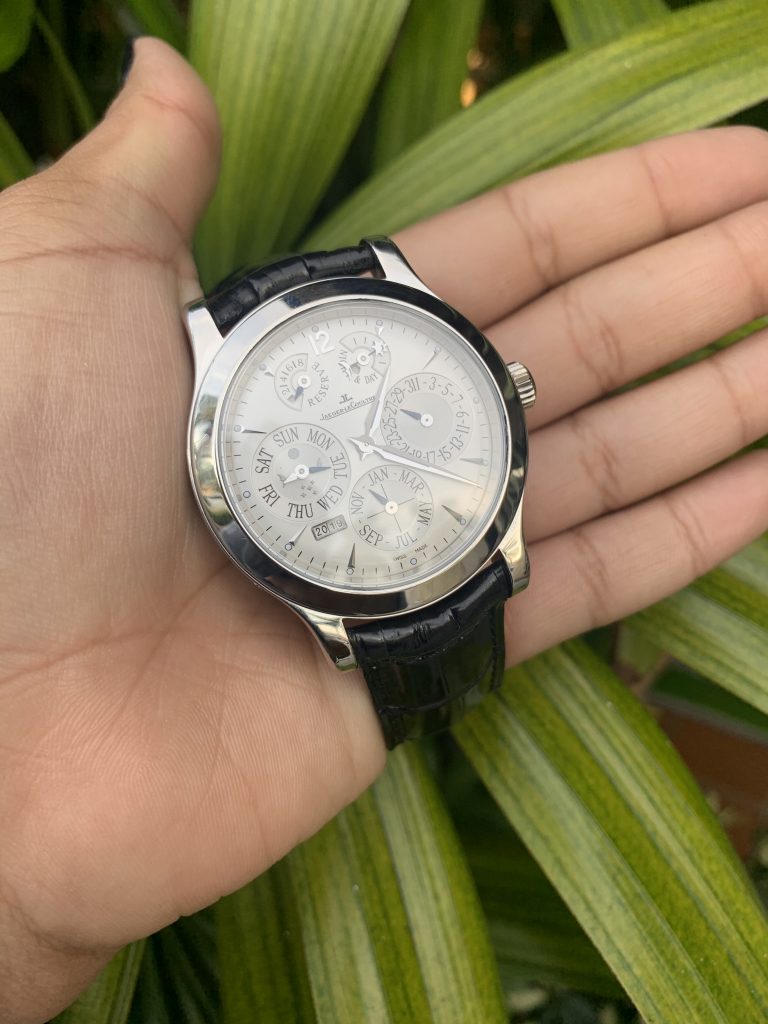 This Master control eight days Jaeger LeCoultre watch perpetual is a platinum beauty. Featuring the day of the week, date, month and year on the dial. And that is just the beginning. This watch is extremely unique. Also displaying the position of the sun and moon according to the night and day it has complications for total master control. Completely in precious platinum with a polished permanent bezel this Jaeger LeCoultre watch is a display of mastery. With a silver dial at 43 millimeters it comes with a black leather strap. A classic icon of luxury and haute watch making it is a striking design. For the gentlemen who know their watches this is a leading watch in the world.
Patek Philippe
A brand that comes straight out of the Geneva valley Patek Philippe is the last of the Swiss watch brands still family owned. Like us they have been in the business for a long time. We admit quite a bit longer than we have! From 1839 to today Patek Philippe maintains their history and tradition. They even have a museum opened in 2001 covering their expertise and innovations throughout the decades. Widely considered to be the finest watch brand in the world a Patek Philippe is understated yet elegant and luxurious. An ultimate luxury watch it does come with the price tag to match it. As one of the most expensive luxury watch brands in the world, there is something to be said for them. The brand is responsible for the world's most complicated wristwatch in production with 20 complications. That's some serious work considering how tightly packed they are.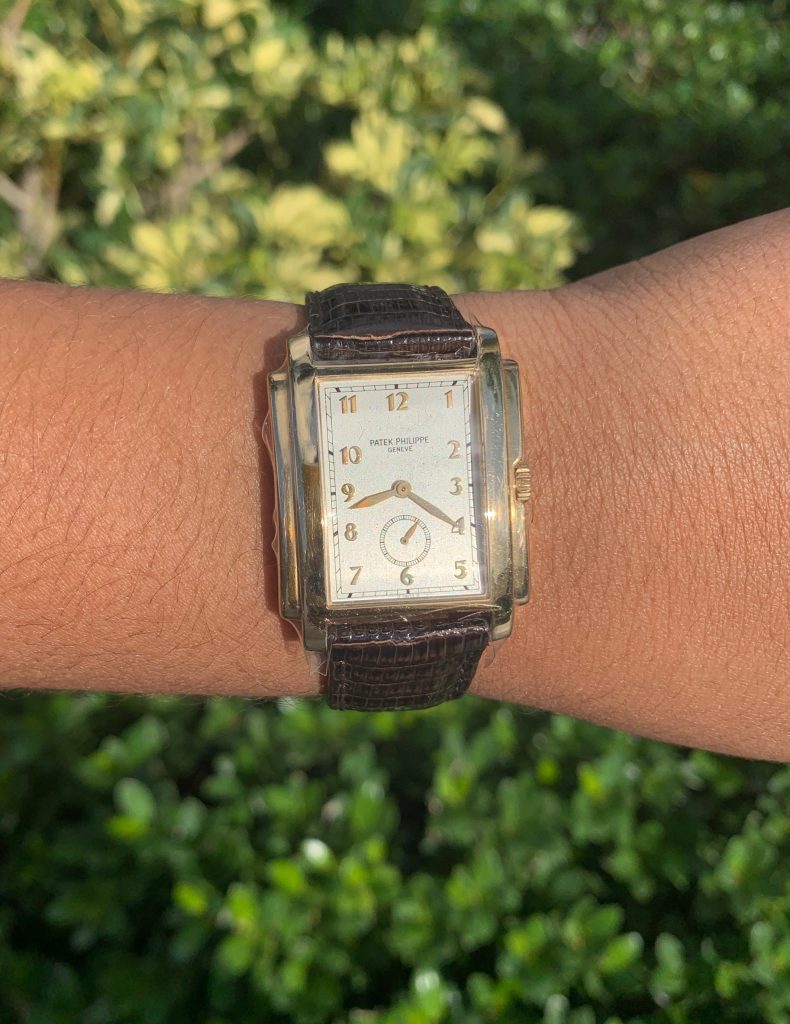 First is this 18 carat yellow gold Gondolo edition watch. A traditional vintage design this Gondolo features a champagne dial and a 30 millimeter case. The fixed bezel is also yellow gold for a truly traditional look. It has a unique mirror shape of vintage dials. A stunning collectors piece this watch is not your entry level. However for a true icon of watch making it is the piece.
Next another 18 carat yellow gold watch this time a chronograph. A modern and much more sportive design style. Contrasting the yellow gold with a black dial and matching black leather strap this watch is an eye catcher. Featuring a stunning skeleton back so you can see each and every movement the watch. Pushers flank the crown and at the clasp there is a true wonder. The Patek Philippe Calatrava logo as a buckle. The 42 millimeter watch has two sub dials and yellow gold hour markers.
Audemars Piguet
From the valley in de Joux Audemars Piguet was born. Iconic, instantly recognizable and one of the most modern watches on the market. With their eight exposed screws on the octagonal fixed bezel it is a masculine looking watch. Robust and yet almost impossibly thin the most well known of all of the Audemars Piguet collections is the Royal Oak and the Offshore. The Offshore is an even more sportive version of the Royal Oak. Industrial and yet infinitely refined the watch has all of the small details you expect for a stunning piece. With the well known Tappisserie dial almost entirely crafted by hand you know that this watch gets the attention it deserves. A mixture of tradition and avant garde the Audemars Piguet creed shines through the Royal Oak and Offshore watches. Made even more sportive with rubber cladding it is a watch for the active modern gentleman.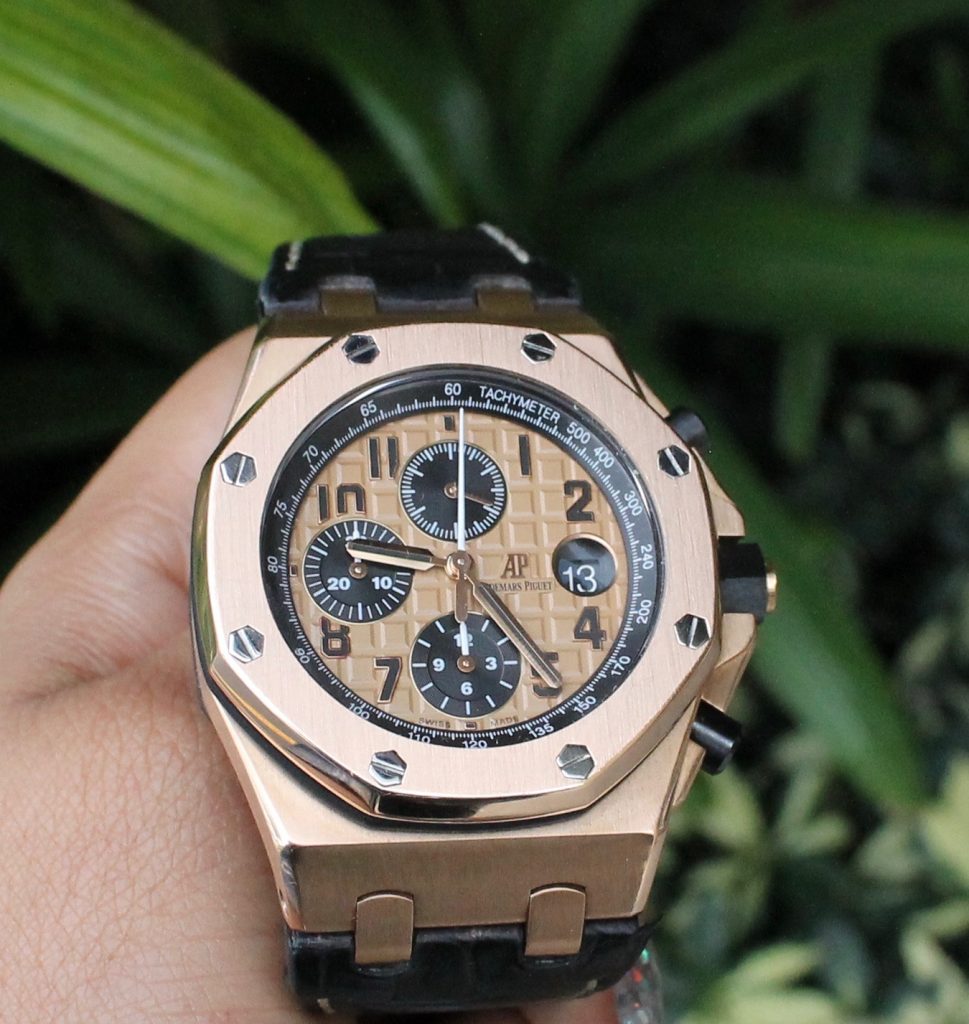 This 18 carat rose gold Royal Oak is an exquisite example of modern materials and old school savoir faire. The Tappiserie dial as you can see consists of intricately hand crafted squares. Each detail of this watch in fact has a level of precision and touch of a master craftsman. The matching rose gold bracelet features infinitesimal links perfectly crafted together for optimum comfort. Sleek and modern it is a luxury watch brand piece that sets the tone of luxury and refinement.
Mens watches on sale at Diamonds by Raymond Lee in Boca Raton, Florida
For the best price for value and the most unique pieces you want to visit one of our stores in Boca Raton. Our experts acquisition team and master craftsmen are constantly bringing the very best of the fine watches to our shops. Expertly designed for your comfort and ease our showrooms are set up for you to find the perfect purchase. Whether that is a gift for an avid collector or an upgrade for your own luxury watch. We have options and options for you to choose from some of the best watches in the world. Including the greatest brands known to the world of haute horlogerie. Our collection features special items from limited editions and select collections that are not easily found for sale. All of them in the very best conditions. At our state of the art, in house workshop we test all watches using the best equipment.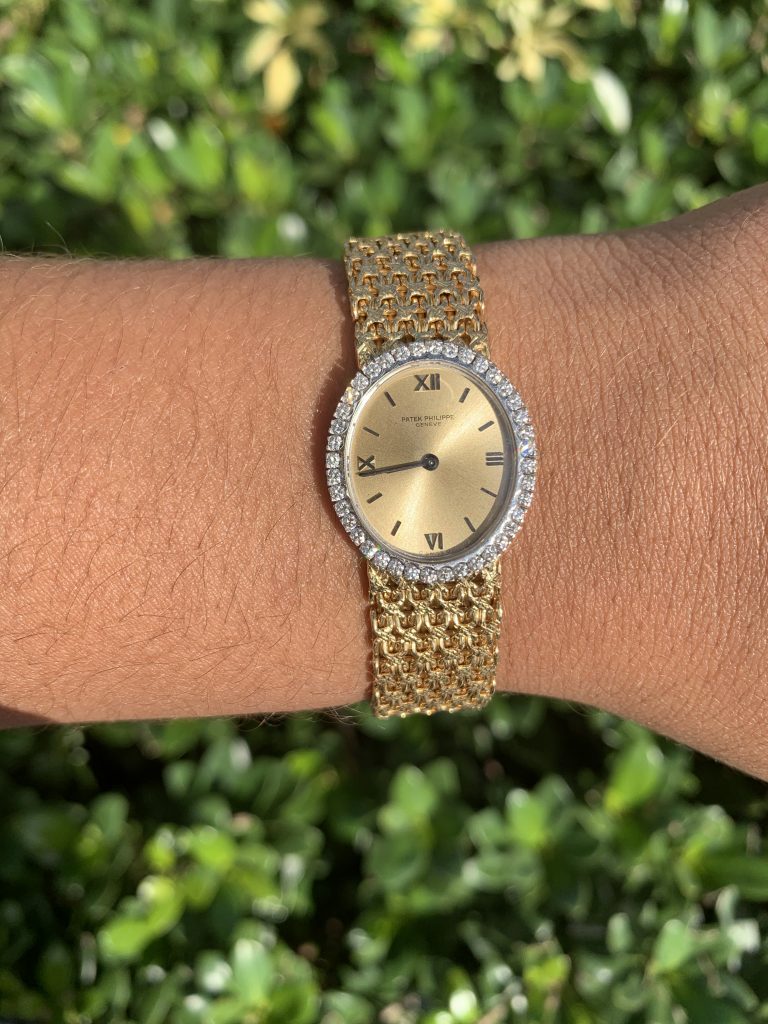 Beyond the sale and purchase of fine luxury watches we also do maintenance, cleanings, repairs and tuning. To keep your watch running perfectly on time all of the time. From a quick check up to more complex bespoke services like modifying your time piece and adding precious stones we can do it all. Regardless of the style of watch and what your vision is our team will work with you to bring your creation to life. We have crafted custom diamond bezels and dials. As well as vamped up matching Rolexes with mother of pearl dials. At Diamonds by Raymond Lee your happiness is our top priority. Always offering superior service and the utmost quality. Our team and family have been in this business for over thirty years. It is our passion and focus working day in and day out with the icons of luxury watches and precious jewelry pieces.
Our convenient watch sale locations:
You can find lovely luxury watches at either of our two locations in East and West Boca Raton. If you are looking for a particular watch give us a call, drop us an email or just come on by and we will help. Our expert watch craftsmen and team can also source unique limited edition watches from around the world for you. Have a chat about what you are looking for and we will find it for you!
Email: in**@di******************.com
West Boca Location: 22191 Powerline Road #12b, Boca Raton, FL 33433
Hours: Monday-Friday 10am-6pm | Saturday 10am-5pm | Sunday Closed
Phone: 561-990–4977
East Boca Location: 2801 N Federal Hwy, Boca Raton, FL 33431
Hours: Monday-Friday 11am-7pm | Saturday 10am-5pm | Sunday 12pm-5pm
Phone: (561) 623-8205