How to Buy an Antique Engagment Ring
Do you have your heart set on an antique engagement ring, but there isn't a family heirloom that will be passed down to you? Fortunately, you can find a selection of antique engagement rings to choose from at a local jewelry shop, such as Raymond Lee Jewelers. Before you set out to buy an antique ring, if you aren't familiar with antique jewelry, there are a few questions you should ask before you purchase the ring.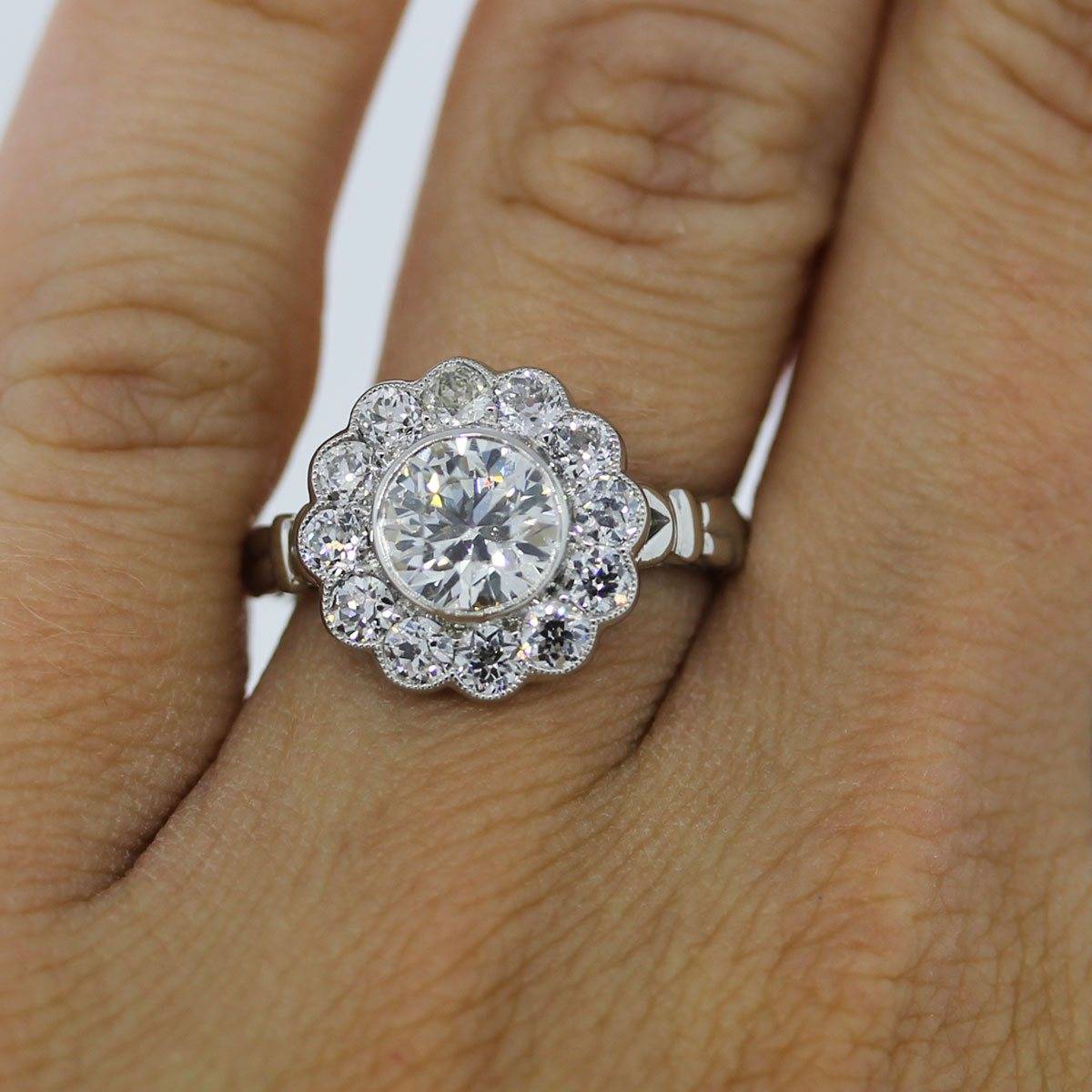 What Is The Age Of The Ring?
Even if you are familiar with the difference between antique and vintage, it can still sometimes be difficult to determine how old the ring is. Reproductions are often difficult to identify, so it is extremely important to ask the jeweler what the approximate age is of the ring you are interested in. You should also ask what era the engagement ring is from, because some jewelry areas overlap one another. For example, an engagement ring from 1895, is typically from the Victorian era; however, an antique ring may also be from a later period, such as the Edwardian era (1900-1920) or the Art Deco Era (1920-1930). The styles differ, so if you have your heart set on an early style, ask the jeweler to show you various Victorian era options.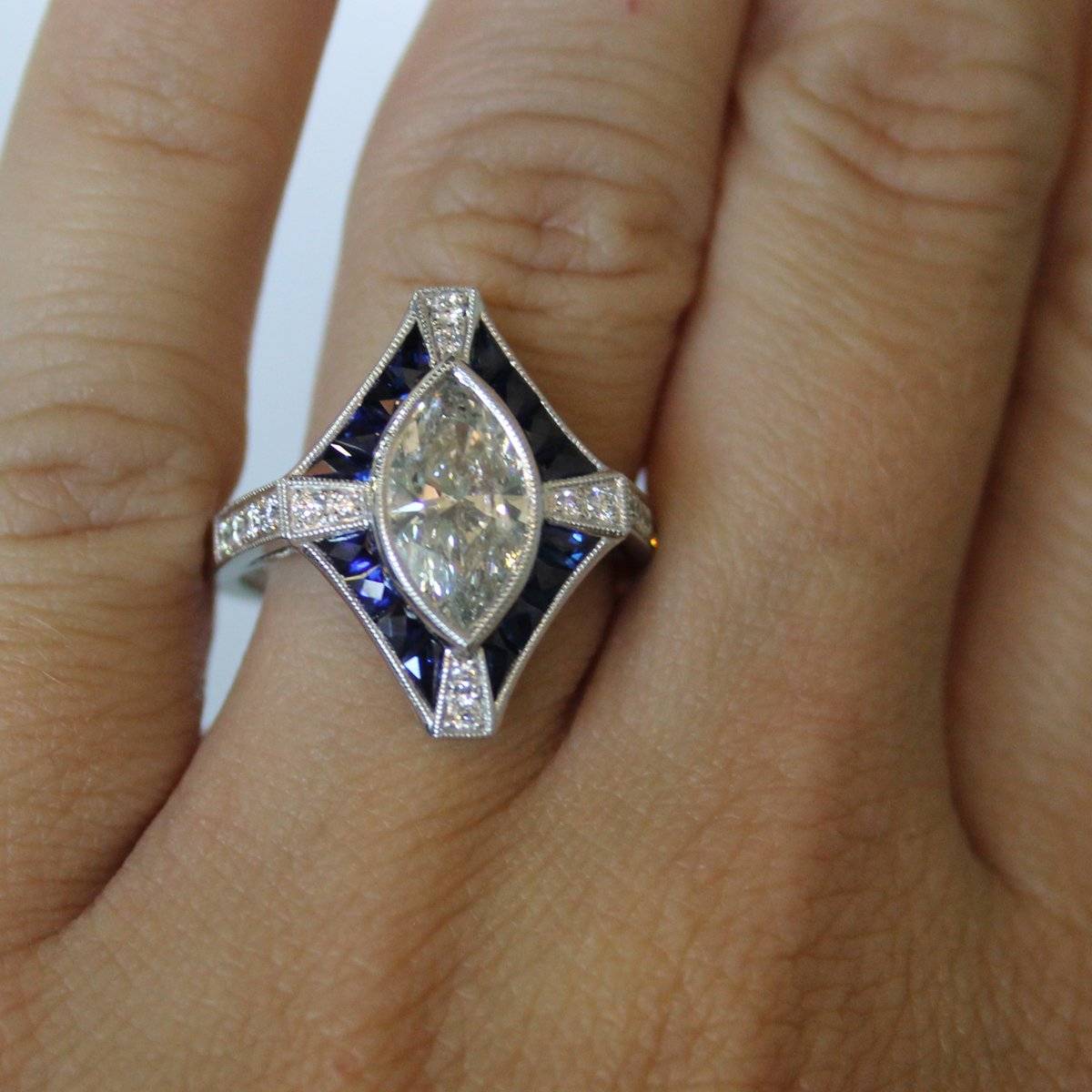 Have Any of the Stones Been Replaced?
It is important to keep in mind that many antique rings are over 100 years old, so there has most likely been some type of maintenance or repairs. Jewelers typically try to keep antique rings in their original conditions, with only making repairs as necessary, such as replacing a missing stone. In many situations, even if a stone has been replaced, the ring is still antique and should not look "modern". Keep in mind that an engagement ring that looks new, with no wear and/or repairs, is most likely a reproduction.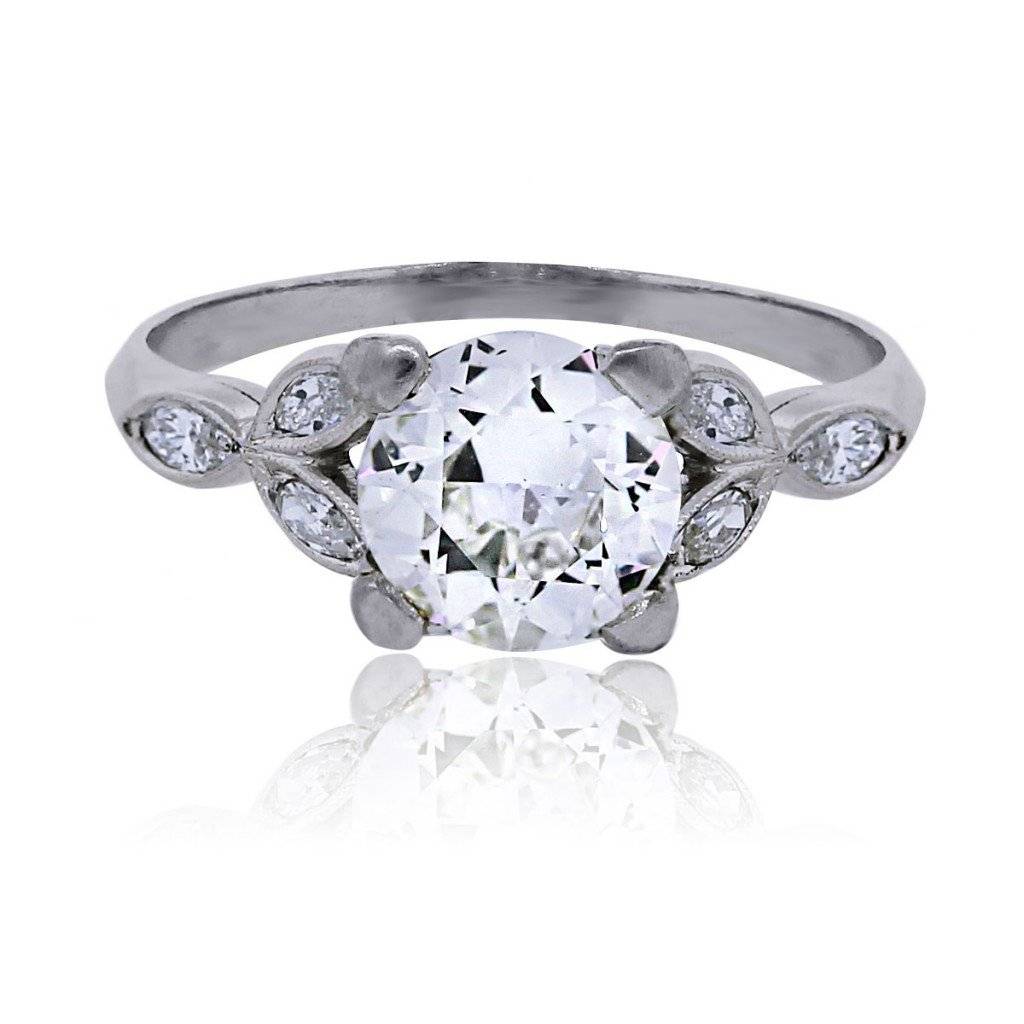 What is the Quality of the Diamonds?
Whether you are interested in an antique ring that has a diamond and/or other gemstones, it is important to ask about the quality of the stone. The diamond in an antique ring will typically not look the same as a diamond in modern rings. Antique diamonds often have a slight color, such as yellow, rose or green, whereas today's diamonds are usually bright white. The cutting methods were different then also, so the diamond or gemstone may not have a perfect shape. Diamonds were placed in elaborate settings, which made the diamond or gemstone appear larger, so be sure to ask about the weight as well.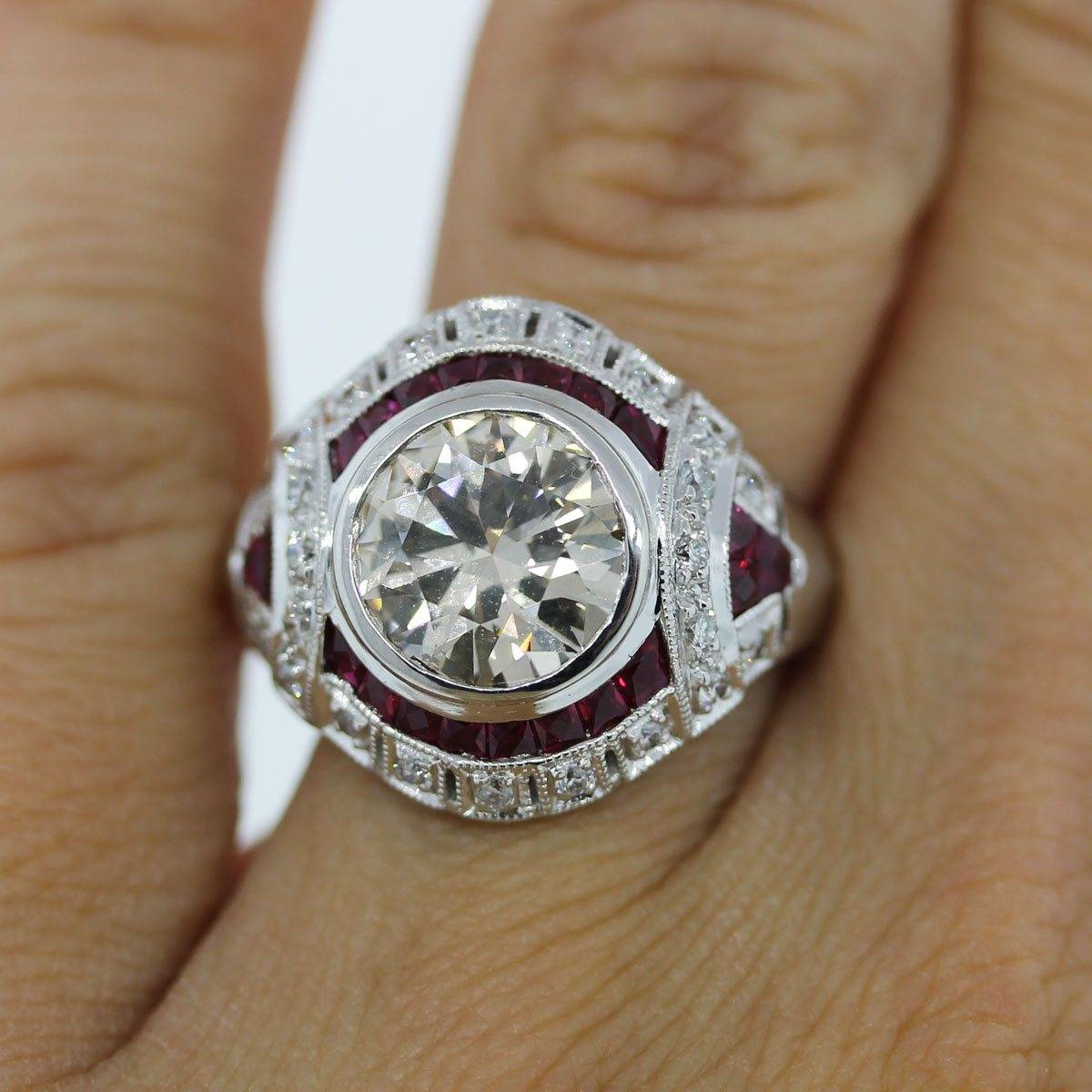 Is There an Insurance Appraisal for the Ring?
If you are planning on insuring the ring, it is important to ask the jeweler if they can provide an insurance appraisal with the ring. Most insurance companies will not insure jewelry, including antique jewelry, without an appraisal. If the ring does not include an appraisal, after purchasing, you can get a third party appraisal.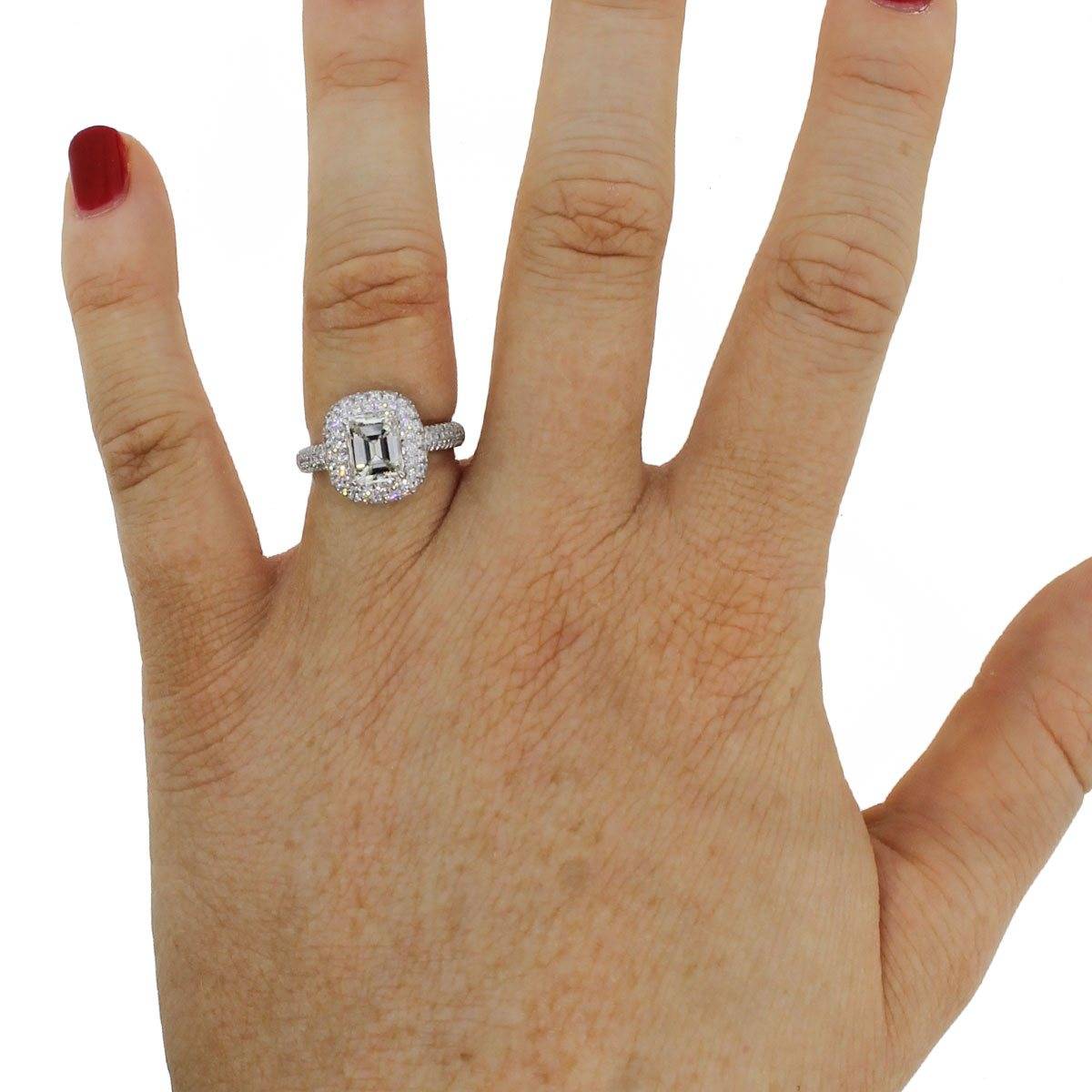 Is the Ring Sold 'as is" or is There a Refund Policy?
The majority of antique rings are sold "as is", however, some jewelers may offer some type of refund policy, so it doesn't hurt to ask. Since you are interested in an antique ring, be sure to ask if there is a warranty on the ring.
Once you have selected the ring, it is important to keep in mind that you now have an heirloom, so you should be mindful of the maintenance and care required for an antique ring. If you notice any loose stones in the ring, take it to a jeweler as soon as possible to have the stone reset and to avoid losing the stone. Jewelry, whether it is antique or new, is not indestructible, so it is important to ask the jeweler how to care for the ring, including cleaning it.
Related articles