One of our favorite things about henri Daussi engagement rings is how stunningly affordable they are. They're unbelievably gorgeous and have a glamorous style all their own. But the way that Henri Daussi's expert designers craft every setting around the center diamond makes them incredibly affordable.
Every setting begins with the diamond first, and the entire point of the setting – no matter how intricate its details – is to make the center stone look amazing. Part of this is making it look as large as possible, and no one does it better than Henri. We love giving brides the prices for our Henri Daussi engagement rings. "Oh, is that just the cost of the setting?" NOPE! That's for the whole, beautiful, ready-to-wear engagement ring. To show off just how great Henri Daussi engagement rings' prices are, we want to highlight just a few of our favorite Henri Daussi engagement rings under $5000.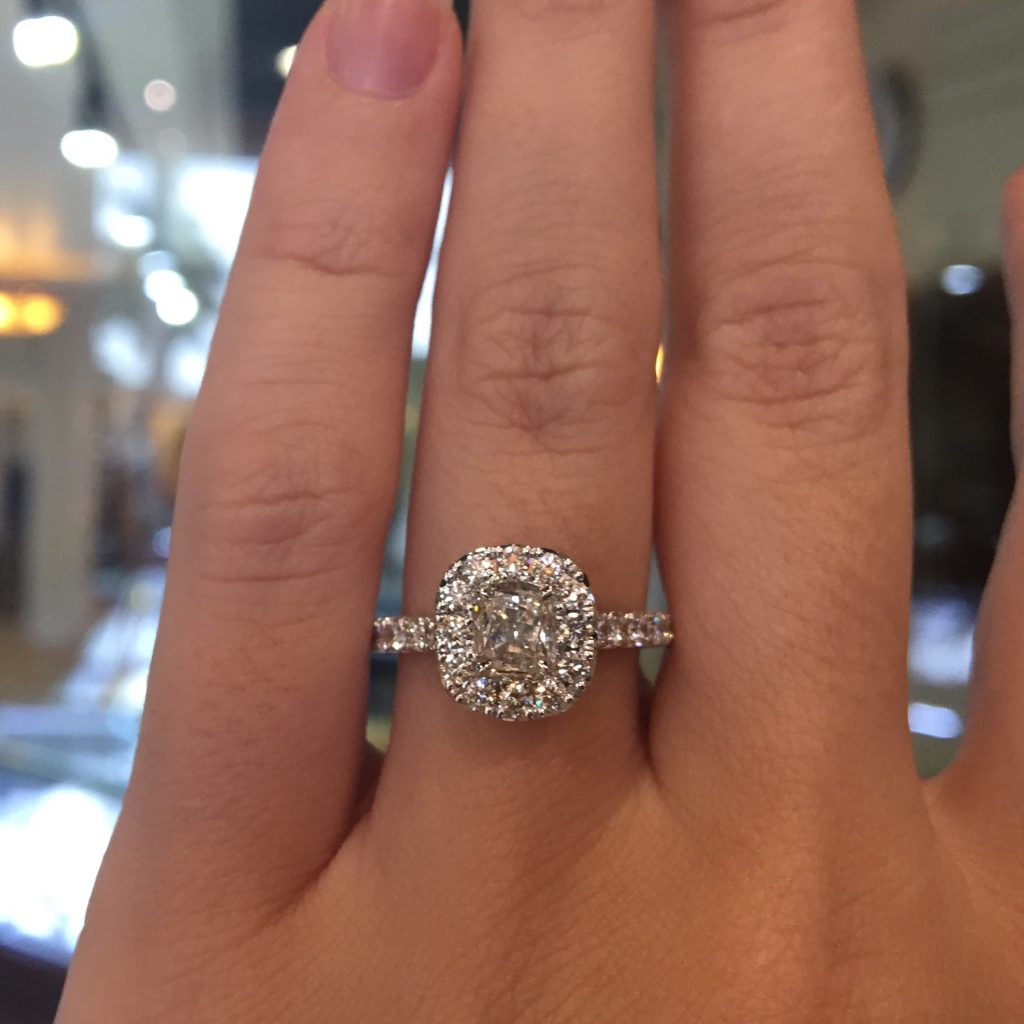 This beautiful setting holds 0.75ct Pave Set Diamonds, I in Color SI1 in Clarity that embrace a stunning .51ct cushion cut diamond J in color and VS2 in clarity. The straight diamond band is perfectly sized to balance out the generous, soft cushion halo that's just slightly elongated to seamlessly match the center diamond.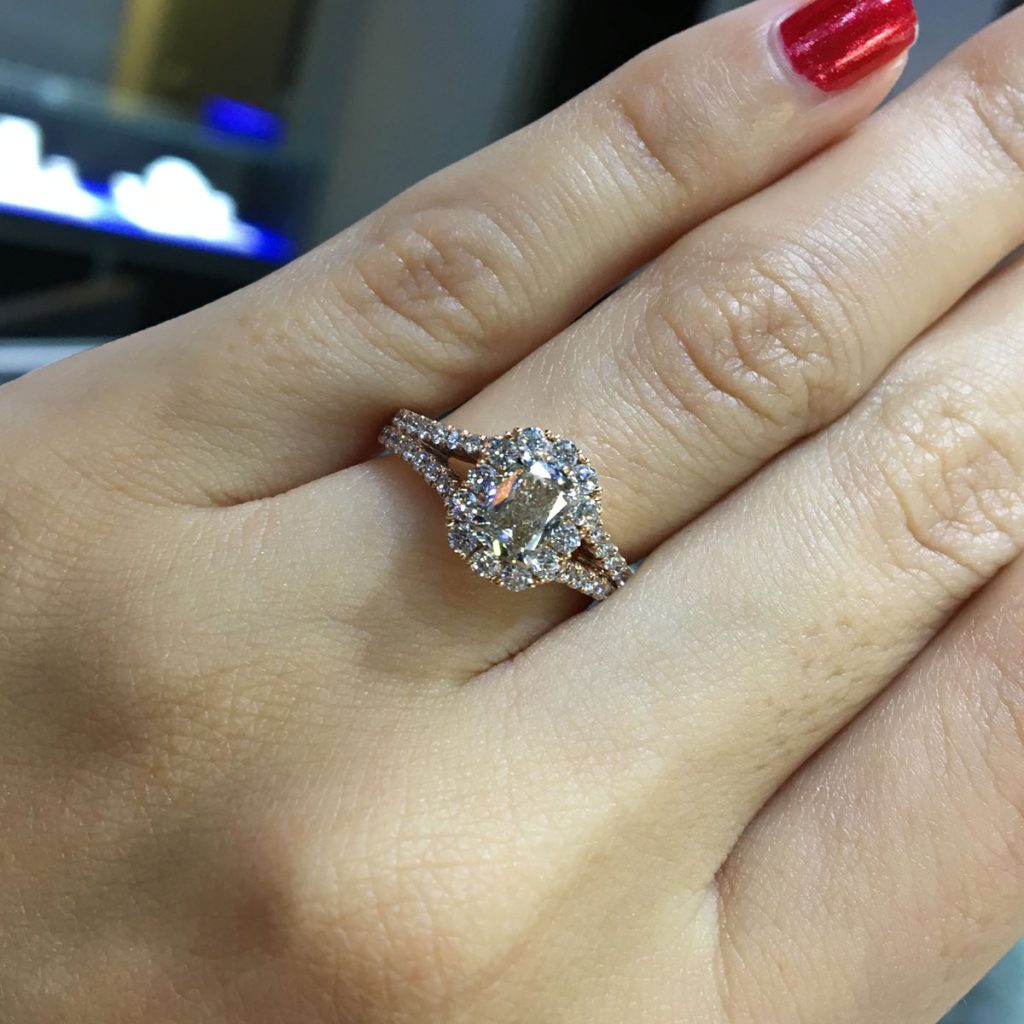 We love the luxurious combination of rose gold and champagne! This tapered split shank setting is made of 14 karat rose gold and features .73ctw of round brilliant white diamonds. The center stone is a .71ct champagne diamond with a clarity grade of SI1.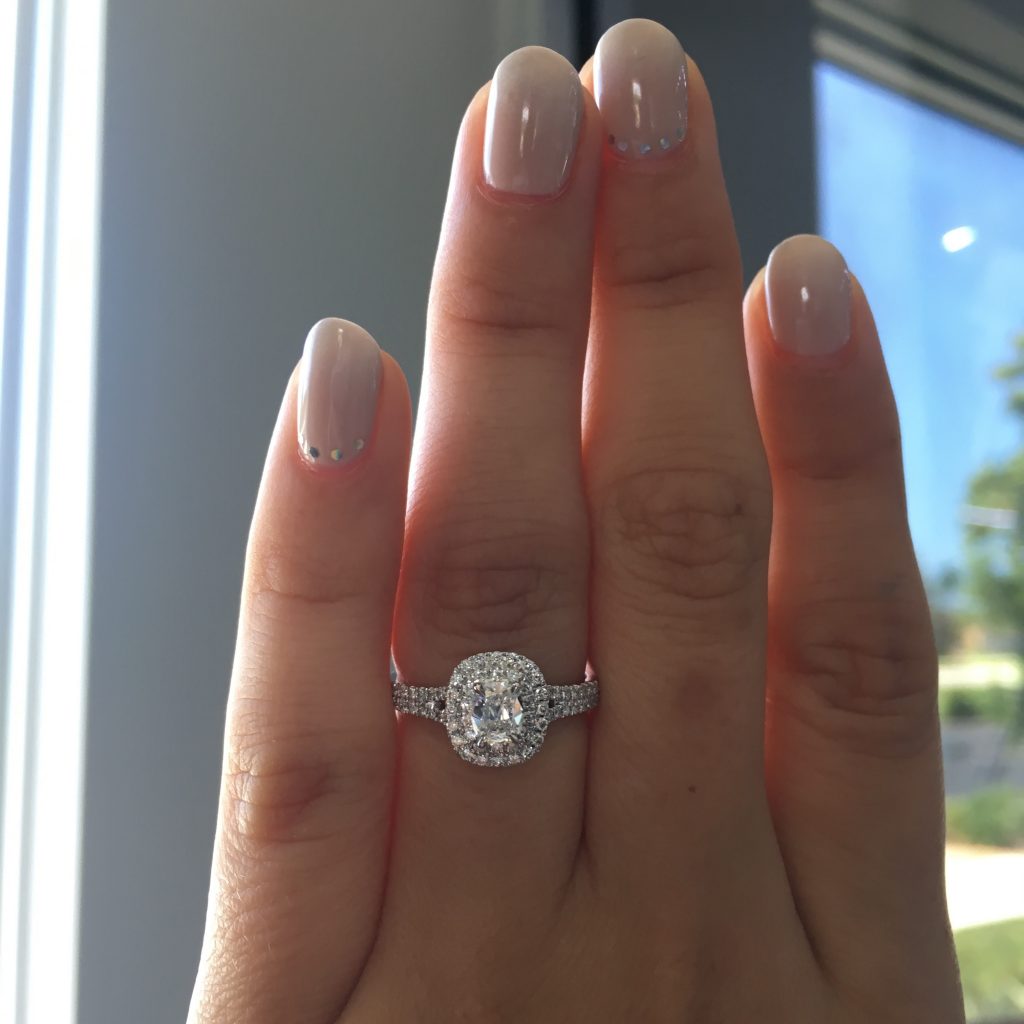 Here is a beautiful example of what Henri Daussi engagement rings do best. This center stone is an impeccable F color and VS 1 clarity – very high quality – but it's only .39ct. So Henri paired it with a voluminous double halo that uses stacked rows of diamonds (adding another .31ctw) that are smaller (and therefore less expensive) and because they're smaller can be lower color and clarity grade than the center diamond (and therefore even less expensive.) These are I, SI1, but you don't notice the imperfections because all you see is dazzling sparkle dancing around that amazing center diamond – which looks way bigger thanks to the added visual weight.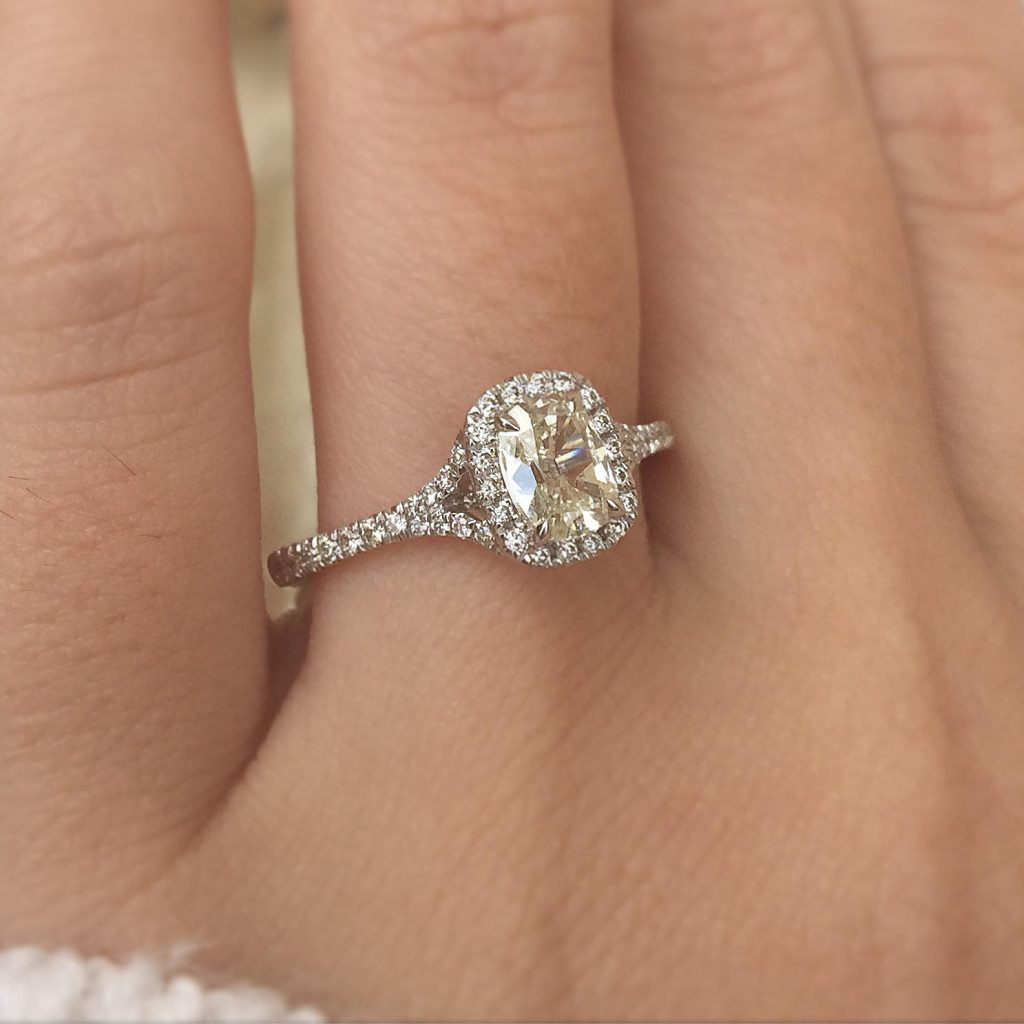 More champagne please! This is a fan favorite ring, with an impossibly delicate diamond band that flares into the prettiest fluted split shank we ever saw. The halo is also made up of stardust-like diamonds .26ctw and I color, SI1. But of course the star of the show is the .70ctw elongated cushion cut diamond with a warm K color and SI1 clarity. All set in 14kt white gold to further draw attention to the warmth of the diamond.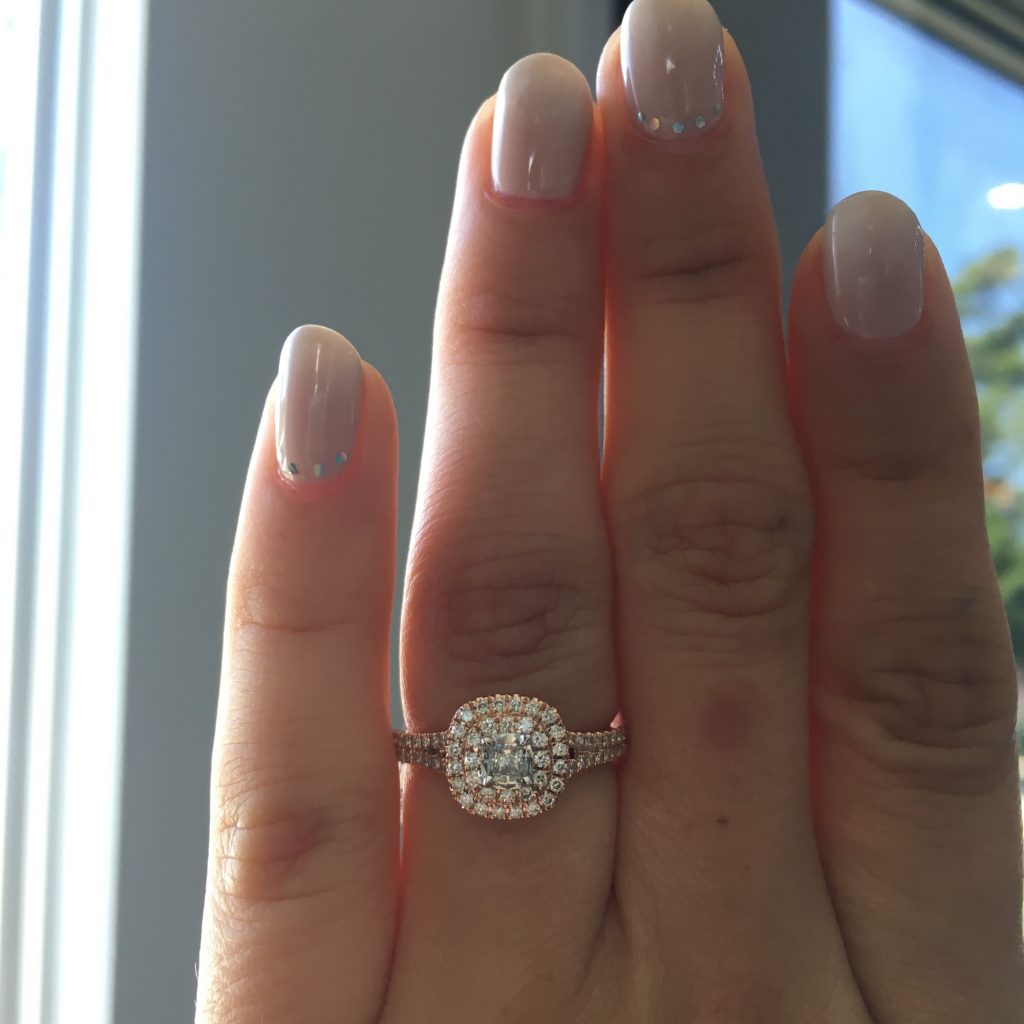 This rose gold double halo features a lovely 0.24ct cushion cut diamond, J color, VS1 clarity, surrounded by two layers of I color SI1 clarity accent diamonds that, along with the double band, add another .36ctw to the 14kt rose gold engagement ring.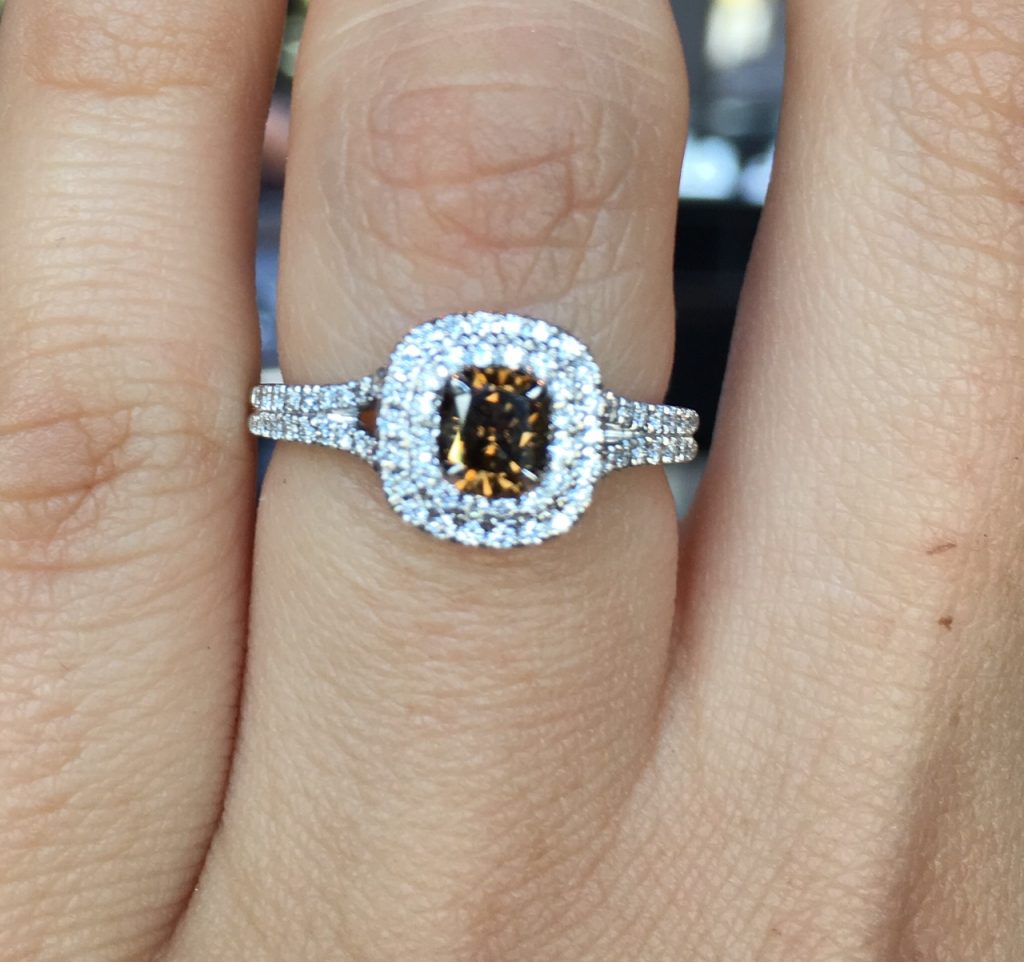 Let's get colorful. Henri Daussi engagement rings play so well with fancy colored diamonds, and our first example is this 0.52ct fancy brown cushion cut diamond, VS2 in clarity. It's accented with .29ctw of white diamonds in white gold for added contrast.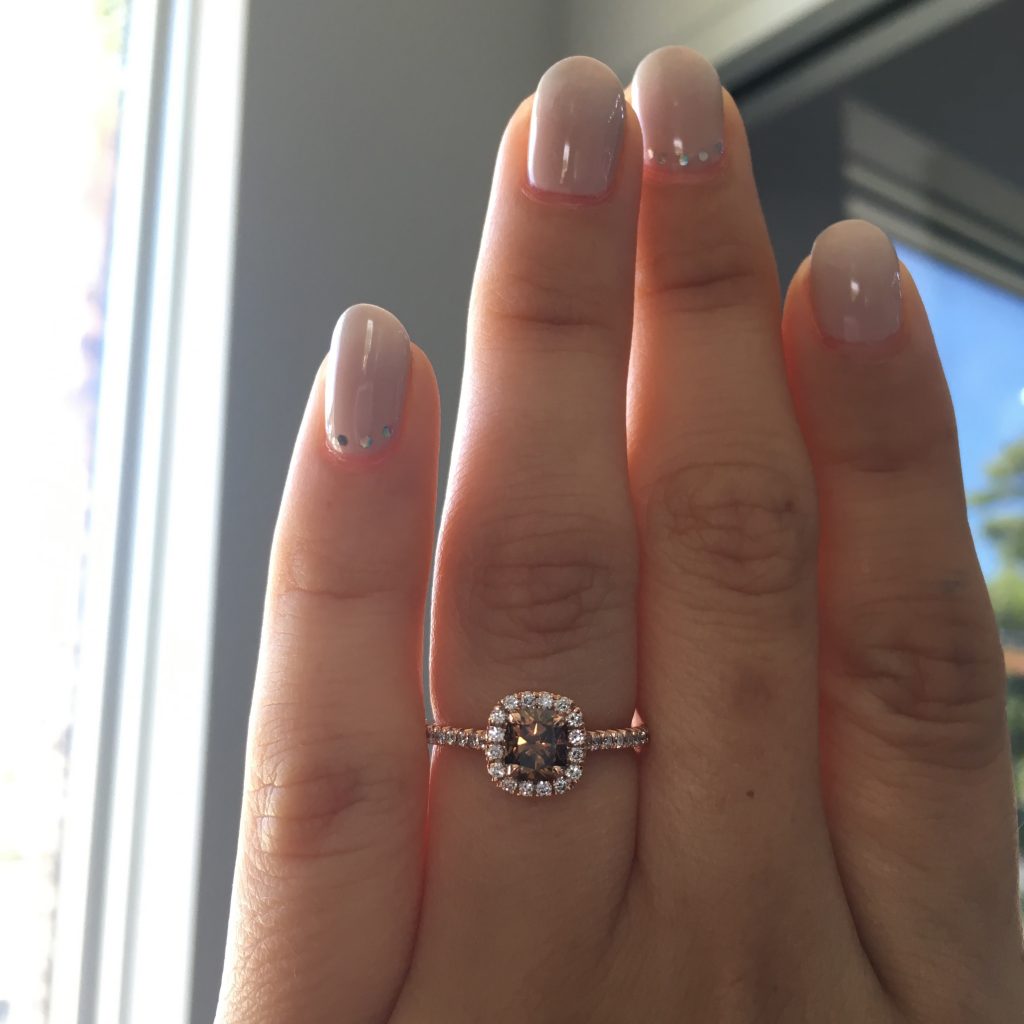 And here, Henri Duassi leans into the chocolate diamond's warmth with 14kt rose gold! This delicate halo features a 0.73ct fancy brown cushion cut diamond, SI1 clarity, surrounded by .32ctw of white diamonds.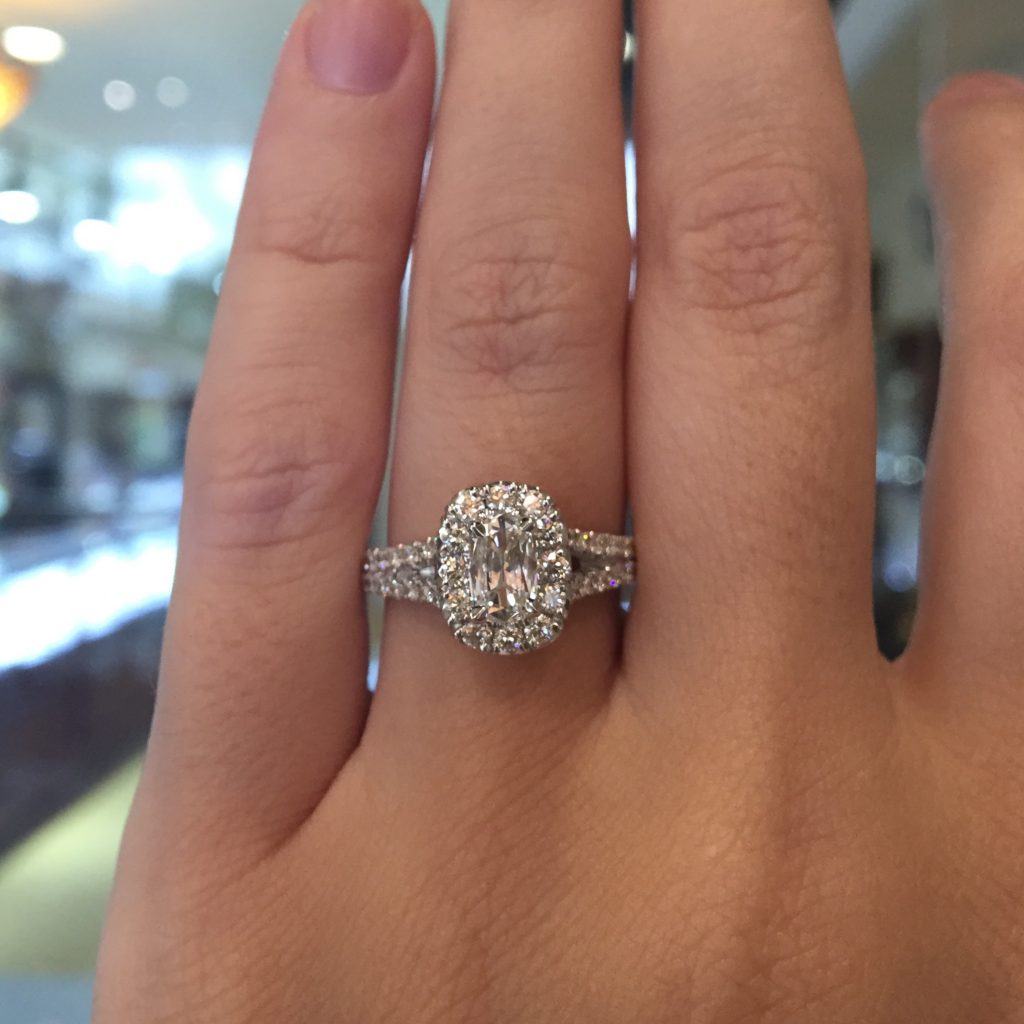 Finally, we leave you with this stunning Daussi Cushion cut, weighing .42 carats with H color and SI2 clarity. The accent diamonds add a whopping .70ctw of I color, SI1 clarity diamonds.
Again, every single one of these Henri Daussi engagement rings costs less than $5000! And they're all even more gorgeous in person.