The Different Types of Jewelry Explained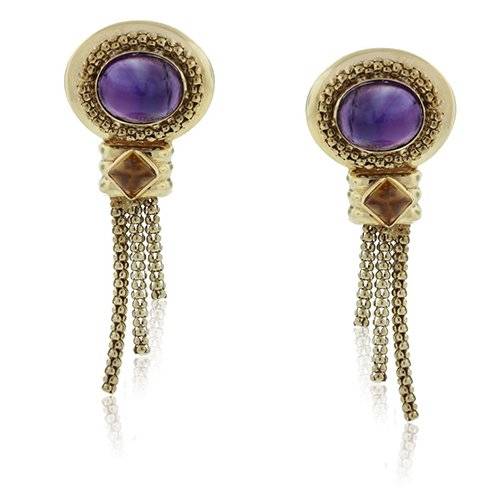 Here at the RLJ blog, we throw around all kinds of jewelry labels. We don't do it arbitrarily, and while it might seem like a lot to keep up with, each jewelry label means something distinct. So, today let's do a quick intro – or refresher – of the different types of jewelry.
Estate Jewelry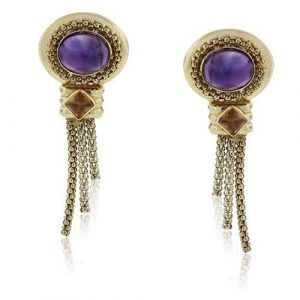 Estate jewelry is pre-owned. It doesn't necessarily mean it's vintage or antique, just that it was owned by someone who left it in their estate. Estate jewelry typically is available at estate sales, which can range from posh auctions at Sotheby's and Christie's, to something more like a yard sale. You can also purchase estate jewelry at estate jewelry stores, or at stores like ours that sell a variety of jewelry types. We purchase estate jewelry directly from the estate's beneficiaries, or the lawyer handling the estate. Estate jewelry often comes with the most interesting provenance, because the seller can tell us how her mother bought this pin in Morocco, or how his father proposed with this ring in Paris so many years ago.
Pre Owned Jewelry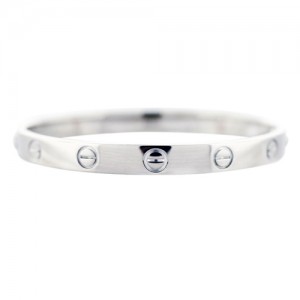 The all encompassing category of jewelry that was once owned by someone else. This person might've been a collector, a "flipper" or dealer, your great aunt, or your older sister.It isn't necessarily old, in fact a Graff engagement ring bought in February, then sold to us in March, would still be pre-owned, but not vintage. Pre-owned jewelry differs from estate jewelry in that no one died to pass it down or sell it. They just no longer wanted or loved it, and traded it for much needed cash or for something they preferred more.
Vintage Jewelry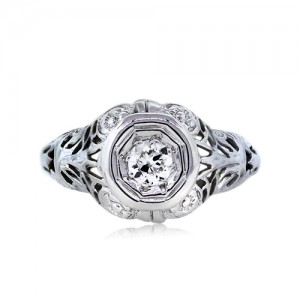 Vintage jewelry is at least 20 years old, some collectors consider only 30 years old and up to be vintage. Vintage jewelry is also typically highly characteristic of its era – think the bold geometric styles of the 80's.
Antique Jewelry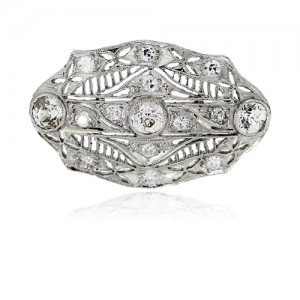 Antique jewelry is 100 years or older. Pieces from the Georgian, Art Nouveau and even Deco (though it's not quite 100 years yet) qualify. Look for Old European cut diamonds, rose cut stones, and plenty of platinum.
Vintage or Antique Style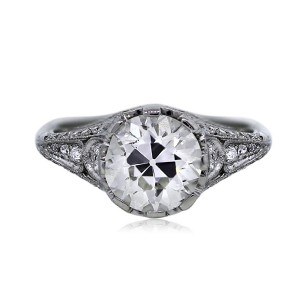 Looks like vintage or antique, but it's newly made in the same style. What you sacrifice in handmade craft, you gain in precision, more advanced diamond cutting techniques, and the ease of purchasing exactly what you want (rather than hunting.)
Costume/Dress/Travel jewelry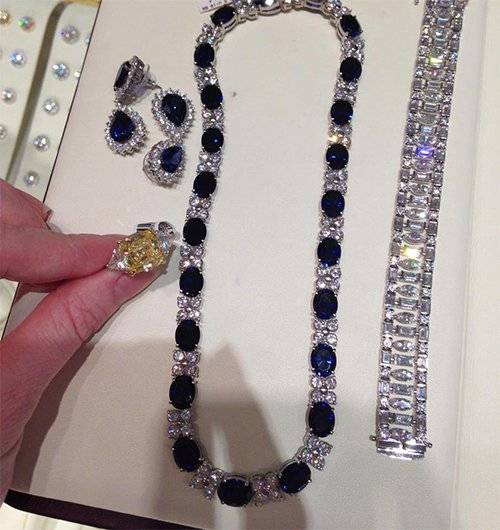 Jewelry that's made to look like fine jewelry, or is a reproduction of a fine jewelry piece, in less expensive metals & materials. Costume jewelry might use cubic zirconia, crystal and quartz along with gold plated metals on the high end, or plastic gemstones on the low end. Jean Z. Poh has a fabulous breakdown of.
Fine Jewelry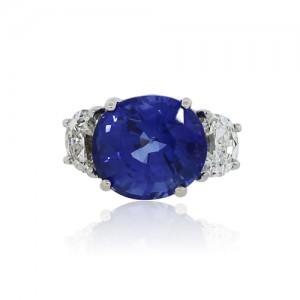 This one's easy – jewelry made of precious metals like platinum, gold and silver, along with precious or semi-precious gemstones. Again, Deliver Me Diamonds explains the difference between precious and semi-precious gemstones beautifully.
High Jewelry/Haute Joallerie
This takes fine jewelry to the next level. High Jewelry is wearable art. It transforms already precious gems into unfathomably gorgeous and valuable pieces. Think showstoppers designed by JAR, the Tiffany & Co. Blue Book Collection, Chopard's Red Carpet Collection. And don't forget the confections that Van Cleef & Arpels and Bvlgari create. Haute Joallerie is what you'll see on The Oscar's red carpet, when the actresses venture away from studzZz.
Designer Jewelry
Pieces by famous jewelry houses. Our designer jewelry showcases include pieces by Tiffany, Bvlgari, Seaman Schepps, Hermes, Chanel, David Yurman, Roberto Coin, Cartier, Harry Winston and Graff. Designer jewelry isn't always necessarily High Jewelry, but usually does exemplify fine craftsmanship. For example, Tiffany & Co's sterling silver collections are created in greater quantities for a more accessible piece of the brand than, say, the Montana sapphire bracelet Gwyneth Paltrow wore.
Does this clear things up a little bit? Would you like to see more in-depth explanations of each category?