Cyber Monday is HERE! We're ending November with an amazing sale and wrapping up our weekend of no interest financing for 5 years.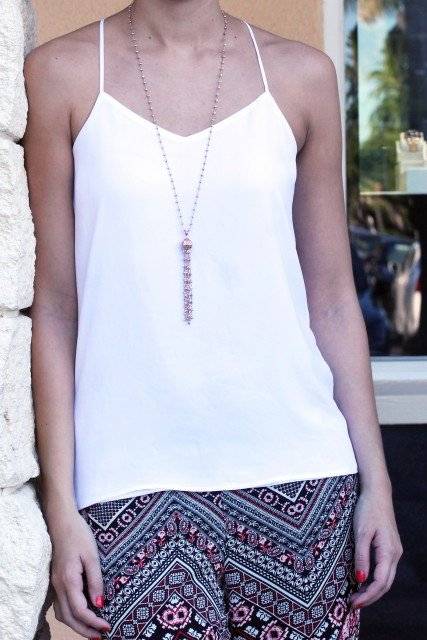 Today, online-only, all of our designer Officina Bernardi pieces will be 40% off!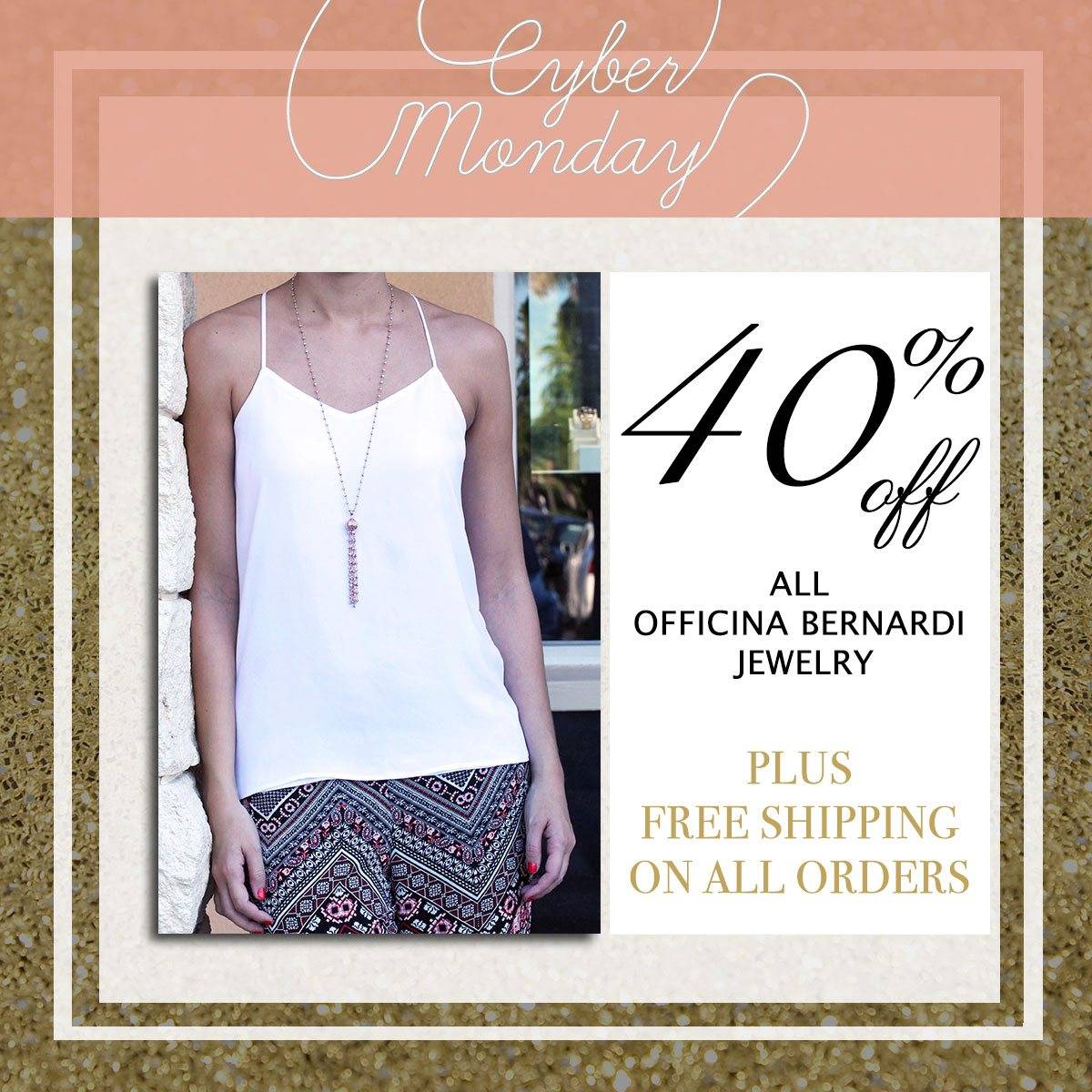 We love Officina Bernardi – the pieces are stylish, everyday wear that are on trend and come in gorgeous colors like white, rose, and yellow.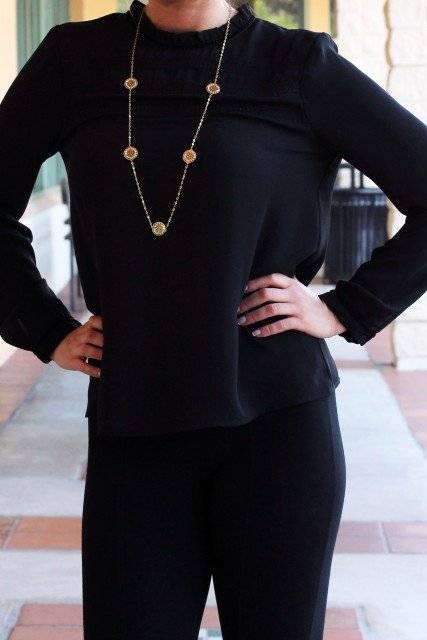 They're lightweight and the perfect gift-giving price point. Unlike costume fashion jewelry, these pieces won't tarnish.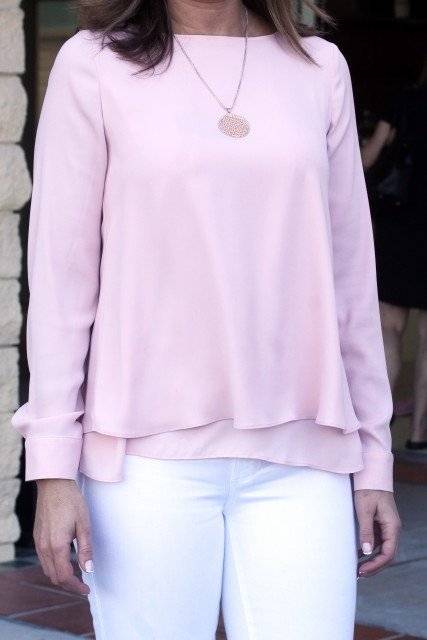 They're sterling silver, but plated with a platinum allow that means your favorite pieces stays sparkling no matter how often you wear it (trust us, you'll wear them a lot!)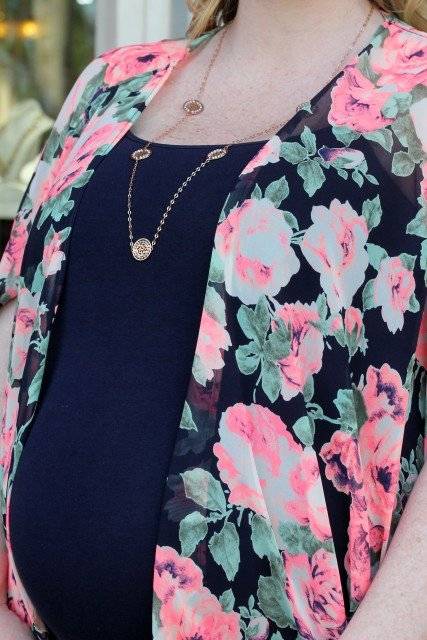 For about the same price point as a fashion designer piece you'd pick up at a department store (think Tory Burch or Kate Spade) you can score a gorgeous treat or three that will last.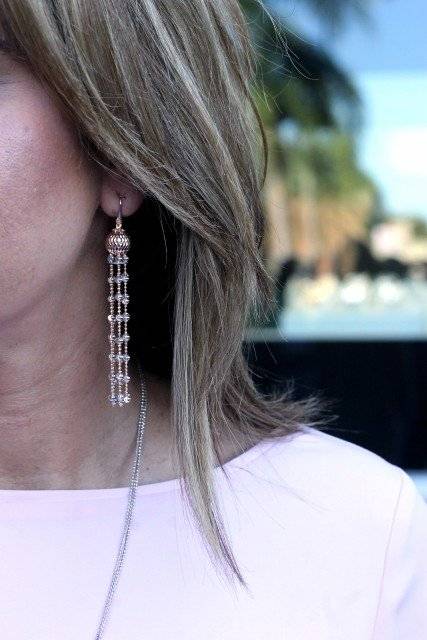 Officina is an Italian design house that is renowned for its Moon beads.
"Officina Bernardi has achieved success and recognition with its Moon, a small bead, made of gold and silver. This bead gives a unique brightness to the jewels with its special diamond cutting, similar to a moon. In different colours and shapes, the Moon bead is both the compositional unit and the distinctive trait of the Officina Bernardi jewellery."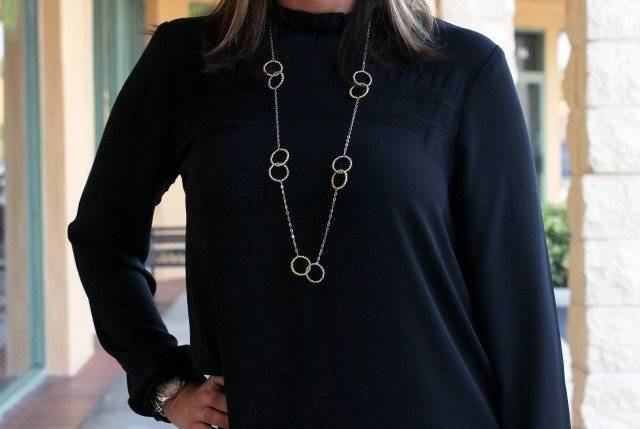 These beads are faceted and reflect light in a fantastic way, so Officinal pieces are bright, eye catching, and always sparkling.
The rose gold and white gold pieces are among our favorite, but customers are equally smitten with yellow gold! They're fantastic stocking stuffers or showstoppers, no matter who's on your gift list.
And for today only, you'll get everything for 40% off the already fantastic pieces. Just enter code "CYBERMONDAY". We're also offering FREE shipping on all orders.
And don't forget, if you're local, today is the last day to take advantage of our five year financing. You'll get the watch, ring, or designer jewelry of your dreams with no money down and no interest for the next 5 years – this is one time the deals aren't too good to be true!
Related articles