Audemars Piaget Chandelier Watches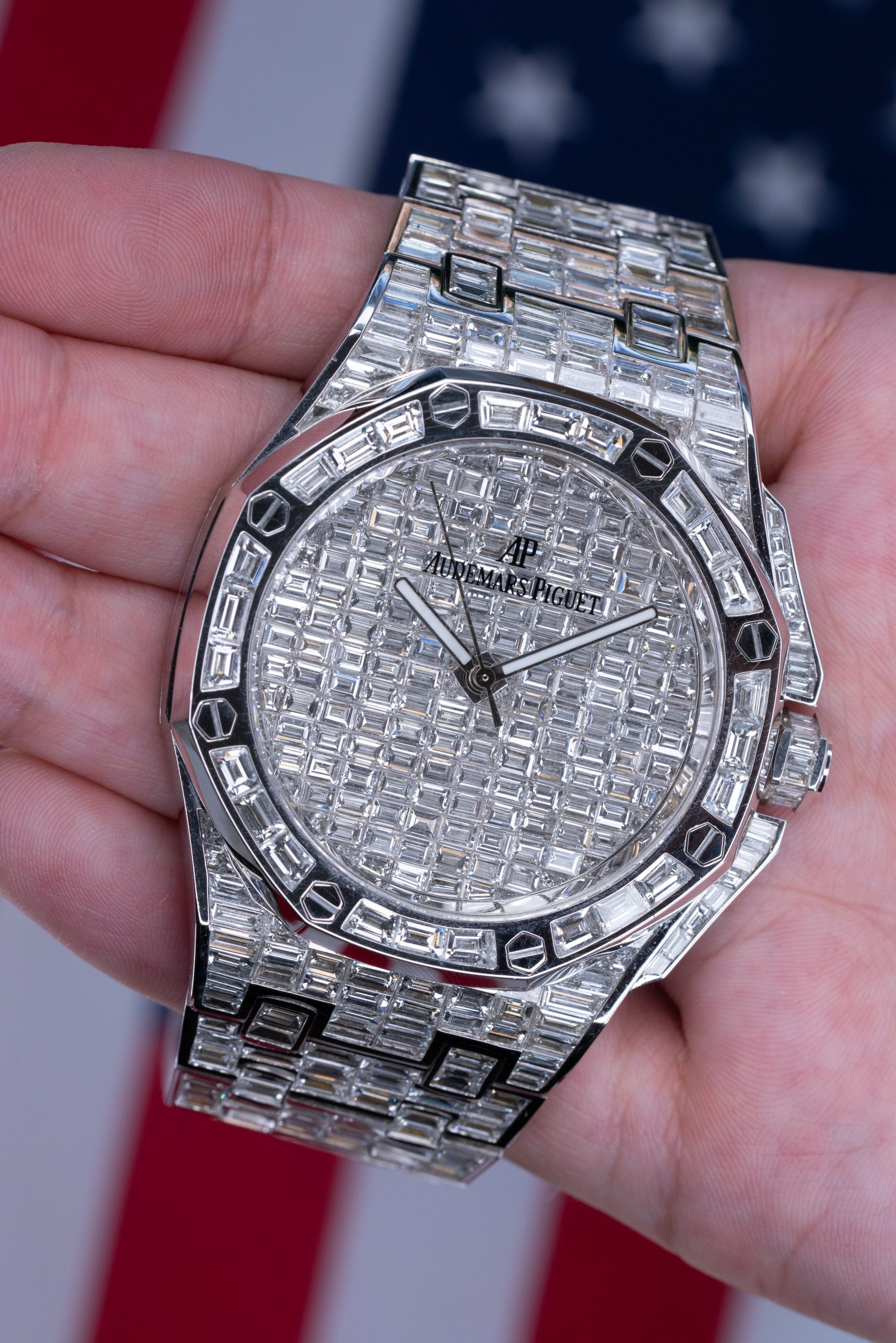 Accessories like an Audemars Piaget chandelier watch are a great way to set yourself apart from the proverbial crowd. The timepiece is an incredibly versatile accessory. It looks great with all kinds of different fashions for a wide range of social occasions. And, these aren't your dad's watches. A chandelier watch features only the finest quality precious metals. They also feature high-grade, clear diamonds. And a lot of them.
The thing is, that adage that diamonds are a girl's best friend just isn't fair. Diamonds are for everyone and ladies shouldn't have all the fun. In recent times, fashions allow men to express themselves with more bling and edgy fashion choices. And we think this is a great thing. Diamonds look just as amazing on men as they do women and plenty of men like a little bling too. This is why this style of watch has been gaining popularity in recent years.
Some of our favorite athletes and rappers wear these timepieces. They show us just how versatile these watches are and how many different styles they go with. From sporty or hip-hop looks to formal and even casual wear, a chandelier watch will elevate your look and give you a signature look that is all your own.
And who doesn't want to be known for their unique and inimitable fashion sense? With an accessory like one of these watches, you can be the style icon amongst your social group and beyond.
Timepieces are Versatile Accessories
One of the things people don't often consider about the watch is just how versatile they are. Regardless of your style, you can find a timepiece that will work with it. And, watches go with pretty much anything. Just think about the most professional person you know. Chances are, they wear a timepiece. There is just something about the watch that imbues an air of professionalism on the wearer.
However, watches are for far more than just a day in the office. There aren't many accessories that can go from day to night more seamlessly than a watch. And an Audemars Piaget chandelier watch just gives you something even more extra. Tons of bling can elevate the look and feel of anything you pair it with. And these watches feature a ton of sparkle and shine. This is part of what makes them so popular, but also so versatile.
Diamonds look good, whether what you are wearing is casual or formal or somewhere in between. Even a sporty ensemble looks great with one of these watches. Just think about your favorite athlete sporting a diamond-clad watch as they make their way to practice. It looks great and it is a style you can imitate. Luckily, the watch goes with far more than just sporty looks too. It really doesn't matter what you are wearing. A quality, a luxury timepiece is going to elevate that look. It gives you style, class, and elegance, even if you are wearing jeans and a t-shirt. Now that is a great accessory.
Not All Watches are Stodgy and Boring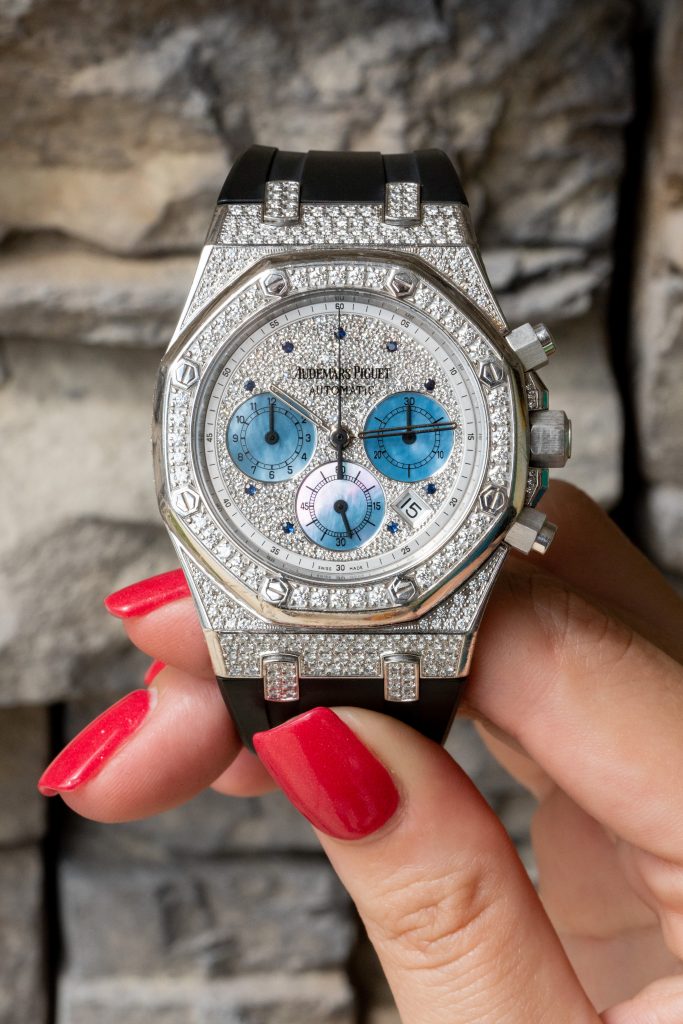 Too many people think of watches as boring and lame accessories that are meant for old businessmen. However, this couldn't be farther from the truth. There are actually a lot of high-style watches available. These are not your dad's watches. Rather, they are bold, eye-catching, and trendy pieces that allow us to show off our unique personal style. A watch like this will catch the eye of anyone who sees you.
You might not think of timepieces as a way to develop a truly signature look, but they make a great signature accessory. Especially something as elegant and unique as an Audemars chandelier watch. There is nothing stodgy or boring about this type of watch. These are trendy timepieces that are meant for those who want to make a strong fashion statement.
Some of the top athletes and rappers sport these watches. Most famously, Juice Wrld and DJ Khaled have recently been spotted rocking these watches. While we may not have $300,000 for a watch, we can still find excellent options that look and feel great, in a more modest price range. We can take a page out of their book of style with these timepieces. And, we can get creative in the things we pair them with.
The Chandelier Watch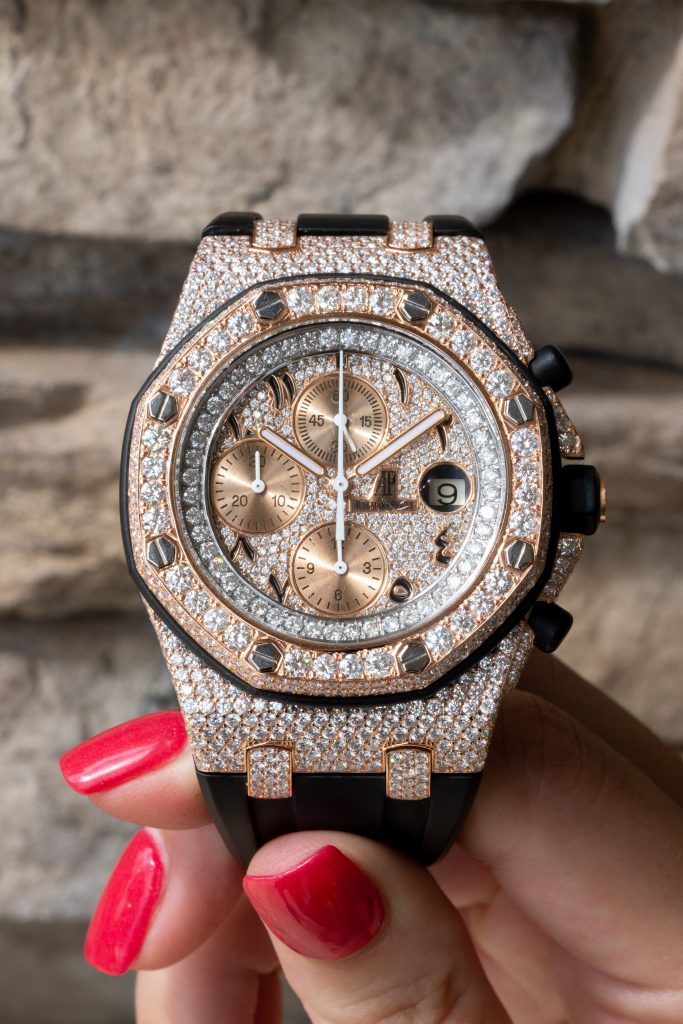 A chandelier watch takes its name from the effect the myriad of diamonds creates. Like a chandelier, these watches sparkle and shine and exude luxury like none other. Many high-end companies make chandelier watches, from Cartier, Rolex, Patek Philippe, and, of course, Audemars Piaget. There is a lot of variation in different models from different brands, but there are a few similarities across the different options.
One thing that sets these watches apart is that they tend to have larger watch faces. This gives the watch a more masculine and sporty look and feel. It has a good aesthetic and profile. It is easy to read and it just plain looks great. Most chandelier watches are made from the finest quality metals. Most often, you will find these watches in some shade of gold. However, you can also find them in platinum, silver, and stainless steel.
All watches of this style will feature large numbers of high-grade diamonds. Most often, they will feature diamonds on every element of the watch. The dial, the bezel, and the bracelet are often all covered by diamonds. These may be in a variety of shapes and sizes, depending on your preferences.
The History of Audemars Piaget
Audemars Piaget is a Swiss-born company that has a long history of making high-tech mechanisms, watches, clocks, and more. The company saw its foundation almost 150 years ago and has been offering some of the finest timepieces on the market ever since. The company can also boast that it is still family-owned. There aren't many companies that have been in operation this long that can make that claim.
The company first got its name for making ultra-thin watch movements. They hold a few records when it comes to the thinnest watches in a range of categories. They really became popular with the introduction of their Royal Oak collection in 1972. This collection, along with the Offshore subline, is still a favorite today. The Offshore line breaks some of the rules and tradition of classic watch design in the best ways possible.
Since the foundation of the company, they have had a reputation for innovation. They would create some of the thinnest watches in the world. They also hold the honor of a lot of firsts. They would create the first minute-repeating movement for a wristwatch all the way back in 1892. Fast forward to more recent times and in 2019, they would create the world's thinnest automatic perpetual calendar watch. This means they can claim almost 150 years of innovation.
Audemars Piaget Chandelier Watches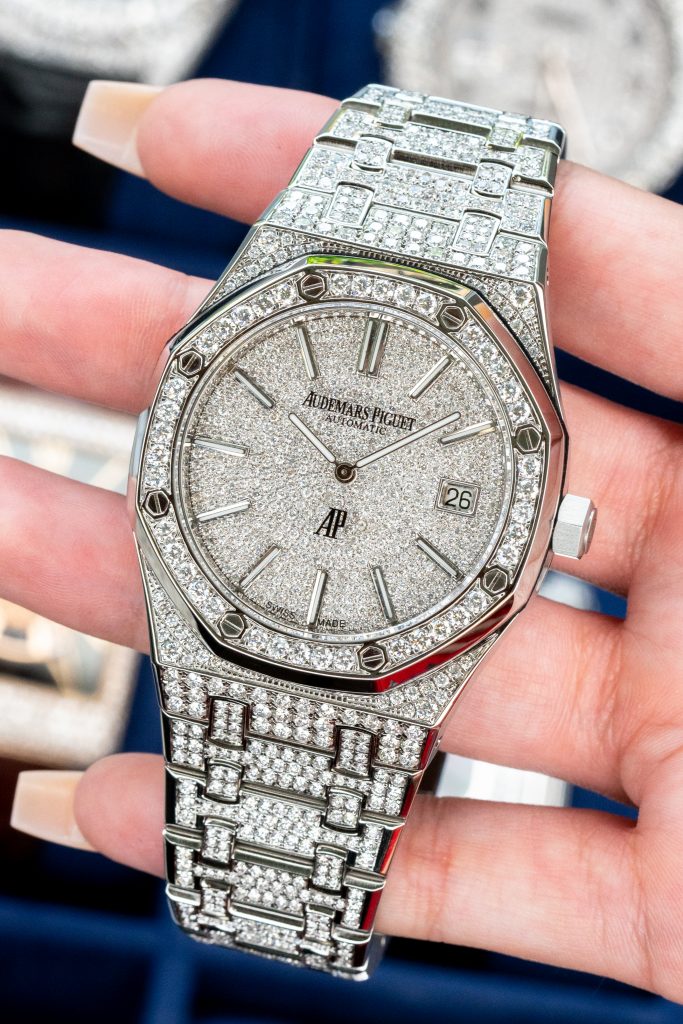 As you can see, Audemars has a long history of making luxury, cutting-edge timepieces. This is something that will never change. Even today, the company continues to innovate and lead the fashion industry in new directions. They offer a range of chandelier watches, which makes it easy to find the perfect watch for your personal taste and style. Unlike other companies that offer chandelier watches, Audemars Piaget has a number of different styles. You also have choices when it comes to the materials that feature in the timepiece.
Some models feature only the rarest materials. Audemars offers chandelier watches in platinum and every color of gold you can imagine – from white, yellow, and even rose gold. However, you can also find models in stainless steel if this is the look you prefer. All Audemars chandelier watches feature the finest Swiss-born craftsmanship and engineering. This means you get the peace of mind that you are getting a reliable, durable, and long-lasting timepiece. It will continue to work just as well years from now as the day you purchase it.
Diamonds!
And then we come to the diamonds. Oh, the diamonds. Some models feature small, round-cut diamonds around the bezel and dial of the watch, as well as on the entirety of the bracelet. Others may feature pave-style diamonds. These are tiny diamonds that offer sparkle and shine that cannot be beaten by any other cut and shape. Others prefer smaller diamonds on the bezel and dial, but larger diamonds on the bracelet. Still others want larger diamonds on the entire piece. You can find options that have baguette-cut diamonds, which are larger, rectangular diamonds. These give off less sparkle but more depth.
You can also find models that don't have a diamond bracelet at all. There are models that feature an all-natural rubber bracelet that gives the watch a more urban look and feel. Whatever you prefer, you can find one of these watches that will fit your taste and style. There aren't many companies that offer so many choices when it comes to chandelier watches. This is part of what makes Audemars Piaget such a great company.
Elegant and Stylish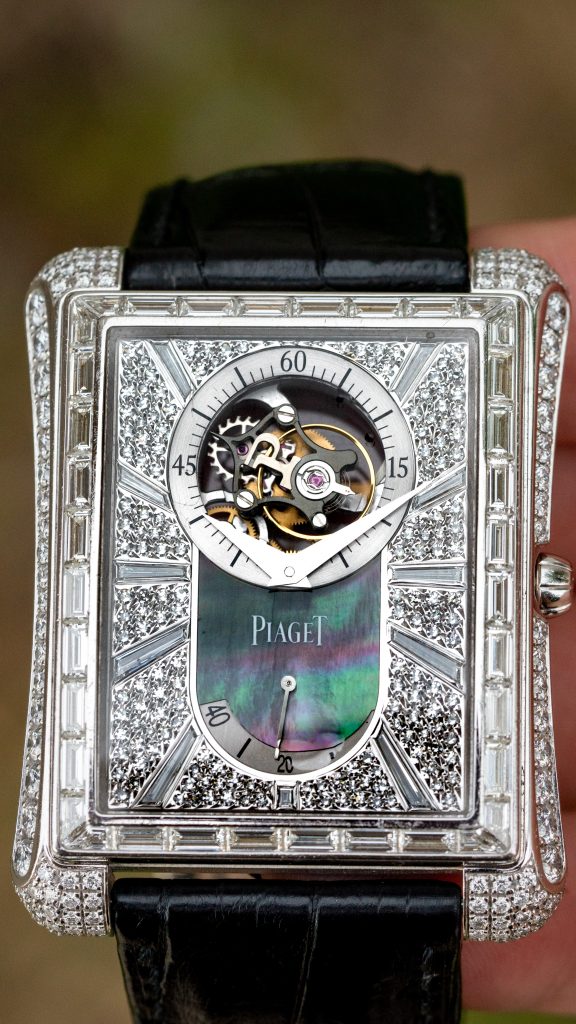 The thing about an Audemars chandelier watch is that it is an elegant and stylish watch that is incredibly versatile. We don't often think about diamonds being appropriate for daily wear, but with one of these watches, you get an accessory that works great for this purpose. While it is high fashion, it also looks great with sporty or casual attire. And, of course, these watches look absolutely amazing with formal wear like a great suit.
Whatever you choose to pair a watch like this with, it will instantly take on glamour and look of class that it wouldn't otherwise have. The sparkle and shine of these watches make them a sharp, stunning accessory. It allows you to show off your personal style, as well as your appreciation for the finer things. If we are going to have a signature piece, it makes sense for it to be one of the highest quality we can afford. We need something durable, versatile, and reliable if we want to be able to wear it day in and day out.
You might not think a watch that is blinged out with diamonds would look good with just anything, but just like about pictures you see of DJ Khaled and others. They may be rocking casual jeans and a t-shirt. Or, they may be wearing hip-hop attire. Perhaps they are wearing something more professional or formal. Take a look at their wrists. Chances are, you'll see them rocking these diamond-clad watches.
In Closing
When it comes to trendy, eye-catching, and bold accessories, it is hard to beat a chandelier watch. And one from Audemars Piaget is also an excellent option. The company has a long history of making some of the finest and most advanced timepieces available on the market. This is true of their chandelier watches as well. They offer a wide range of options, which is a distinction from other brands that make these watches. A chandelier watch is not a boring and stodgy timepiece. It is elegant, eye-catching, and stunning.
These watches feature large watch faces and a ton of diamonds. Most models will feature diamonds on the bezel and dial of the watch, as well as on the bracelet of the watch. Some models may have rubber bracelets and thus, no diamonds on the bracelet. However, most options will have diamonds on the bracelet as well. These diamonds may be small, round-cut diamonds, tiny pave diamonds or larger baguette-cut diamonds. You can actually find chandelier watches that feature multiple cuts in the same piece.
With an Audemars chandelier watch, you have choices in the metals you prefer. They make models in platinum, gold of many colors, and even stainless steel. Each metal gives the watch a unique look and feel. What you choose will depend on your taste, style, and budget. We are sure that no matter what you choose, your chandelier watch will quickly become one of your favorite and go-to accessories.