Get The Look: Amal Alamuddin's Engagement Ring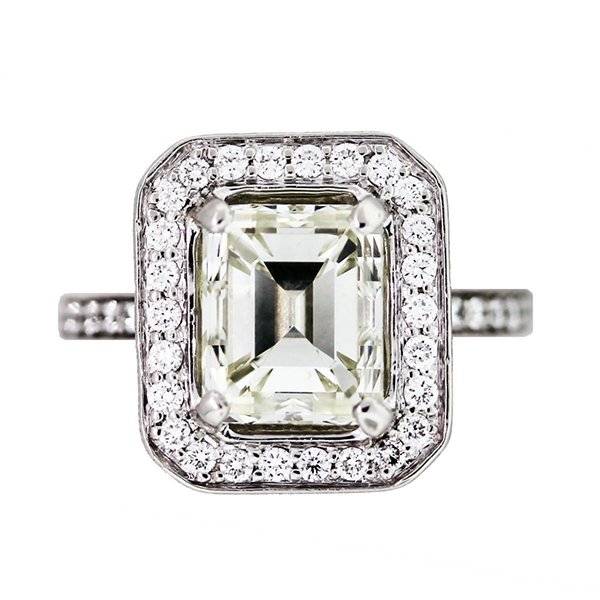 April Fool's has come and gone, so you'd better believe that headline. George Clooney is officially engaged (and not to a cocktail waitress.) The Cloons' intended is a far cry from his previous paramours, Amal Alamuddin is an internationally respected attorney. She specializes in international law, human rights, extradition and criminal law for the firm Doughty Street Chambers in London. She also represents Julian Assange, among other notable clients. Clooney is, on paper, far outmatched. So it's no wonder he proposed – stat – to ensure he could hold onto this woman. And George George's publicists are making sure to share every little detail about the proposal (candlelight, down on one knee, complete with a  staged People photo-op) which is only great news for us because it means one thing. Ring spotting! No, we didn't have to wait for an embarrassingly bad photo op to spy the ring, they gave it to us on a platinum platter!
Clooney proposed with a huge platinum engagement ring centering an emerald cut diamond with tapered diamond baguettes, allegedly to the tune of $650,000. Estimates place the ring at at least 7 carats (we'd venture more.) The lightning makes it hard to tell what kind of color, but it's likely a gorgeous white, not the lovely champagne hue shown above. And while the emerald cut remains one of the most classic diamond cuts (especially in this setting) there's no doubt it will see a spike in popularity thanks to the power couple. Here are a few rings to give you the George Clooney/ Amal Alamuddin look!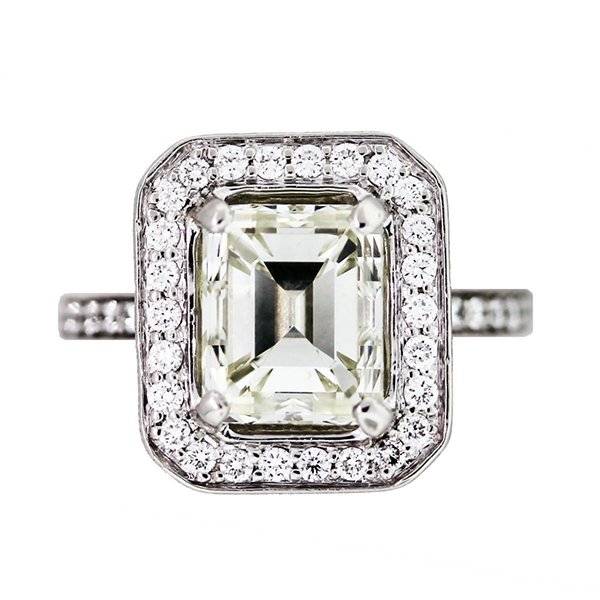 First up, the diamond closest in size & color. This 4 carat emerald cut diamond is a warm M color with a stunning VS2 clarity. It's set into a diamond studded halo for even more sparkle.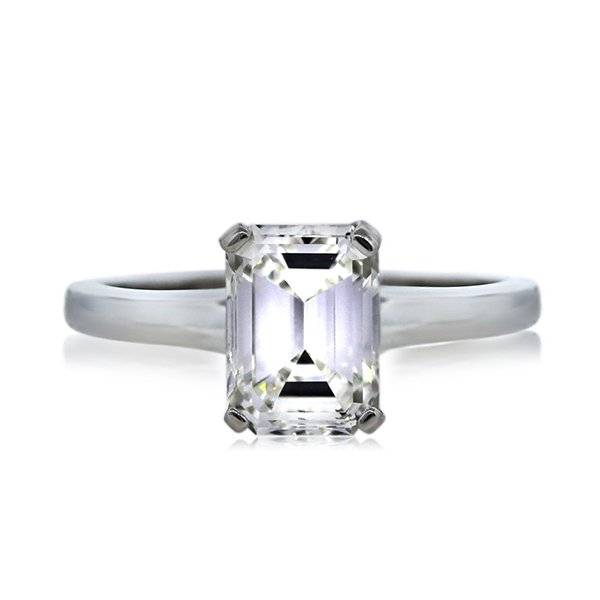 It's hard to get more classic than this clean lined platinum emerald cut solitaire. The center stone is a GIA certified 1.18ct, I color, VVS2 beauty.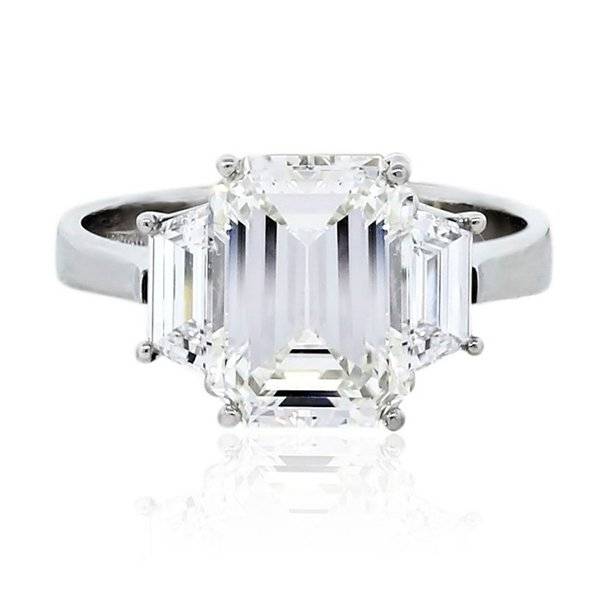 Moving to the same style as Amal's 3-stone setting, we have a very traditional setting for a gorgeous emerald cut diamond. The center stone is a 3.04ct I color VS1 clarity stunner and it's flanked by two gorgeous trapezoid cut diamonds.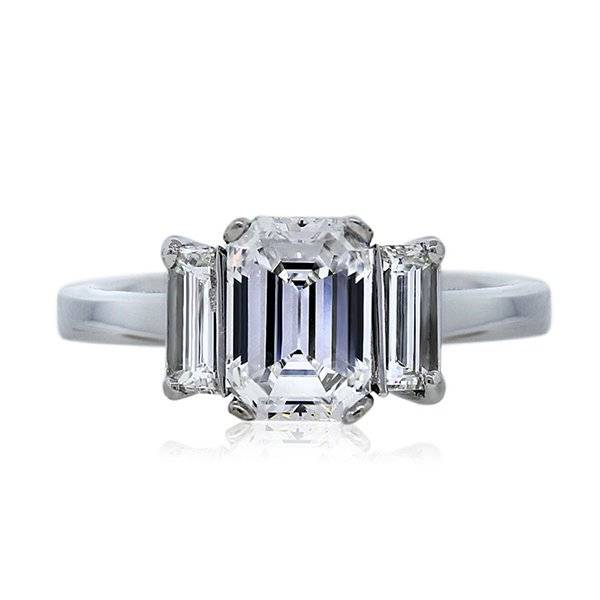 For a spin on the traditional, this ring inverts those trapezoids (although they're technically baguettes) the effect is more like a neatly tied bow tie and is a gorgeous, unexpected twist. This center stone weighs 1.59 carats, with an insane D color & VVS2 clarity. Like the ring above, its side stones add an extra carat to the ring's total diamond weight, making the grand total 2.09.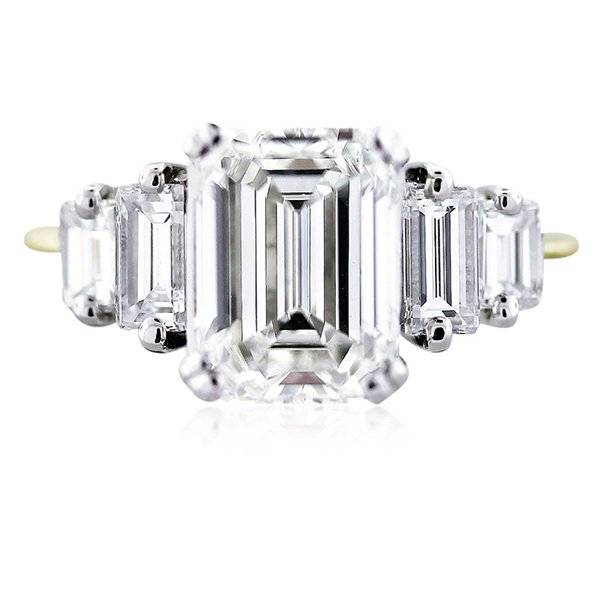 And for the final twist, we see your three stone, Amal, and raise you. To an emerald cut 5 stone setting. This unique ring features a 3.03ct H color, VS1 diamond flanked by graduated baguettes. The stones themselves are set in platinum, but we can't get enough of the warm, contrasting 18kt yellow gold band.
Which one of these rings inspired by Amal Alamuddin's would you rock?
Related articles