At both of our stores in Boca Raton, we strive to be far more than just a jewelry store which is why we offer perks such as a variety of saltwater aquariums and the ability to charge your electric car while you check our latest selections. It is because we really appreciate each and every person that makes what we do possible. We have received such amazing support and welcome over the years that we look for every little way we can think of to give back and make the shopping experience just a little better. Recently, we have chosen to add another saltwater aquarium to our flagship Diamonds By Raymond Lee store.
This is the third saltwater aquarium we have at the store and it is our biggest one yet. We love the ability to bring a little bit of the ocean inside and the variety of sea creatures these tanks house is truly stunning. It is a fun sight to behold whether you are young or young at heart.
More Than Just Jewelry Stores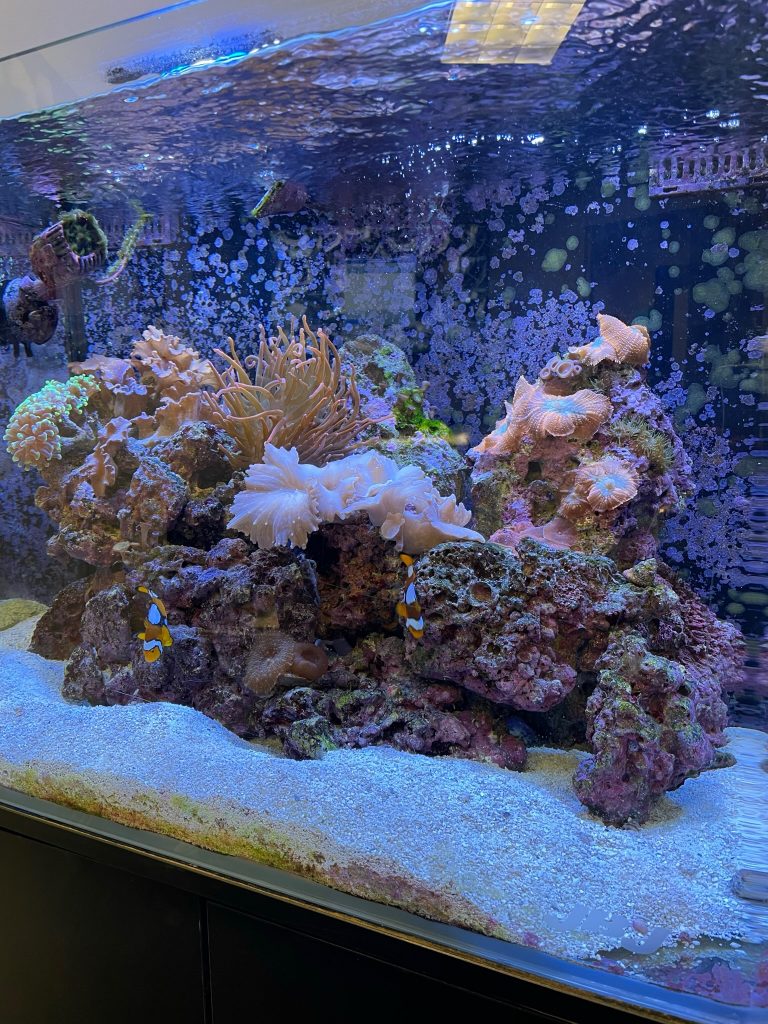 During the time we have been in operation, the Boca Raton area has been incredibly good to us. We have always gotten a ton of support and welcome, and we want to be able to show how much we appreciate it. Remember, we would be nothing without our community and great clients. This is why we want to do more than just provide great jewlery, which, of course, we do. So we seek to make the experience as easy and enjoyable as possible. We can do this by hiring only the most skilled and competent staff that have all the answers to your fine jewelry needs.
But we also want to add a bit more to the experience. This is why we offer a range of different perks at both of our locations. One of the biggest perks is our state-of-the-art electric car charging station which is one of the fastest and most reliable electric chargers on the market today. Additionally, we have now three top-of-the-line saltwater aquariums with an amazing host of ocean wildlife from fish to eels. In addition to these in-store offerings, we also host a number of different events each year. 
Giving Back to the Community
Our flagship store, Diamonds By Raymond Lee, and us, the sister store, would not be possible were it not for the great people of Boca Raton. Since we first opened our doors, the community has been nothing but supportive and we want to continually show how much we appreciate each and every person that supports us. Part of the way we do this is, of course, through our in-store perks such as the new saltwater tank and car charging stations, but we also hold events for the community as well. These are free events that bring members of the community together for a day of fun, and sometimes, even fun for a cause.
Some of the events we host range from luxury car shows to toy drives for kids and even pub-style events for adults. One of our most popular events is the Diamonds and Donuts Car show. This event is a combined car show and toy drive for less-fortunate kids in our local area. It is a great event with fun and food for the whole family. Whether you are looking to check out some high-end cars or you just want to donate to a good cause, many people look forward to this annual event. 
The Salt Water Fun at Diamonds By Raymond Lee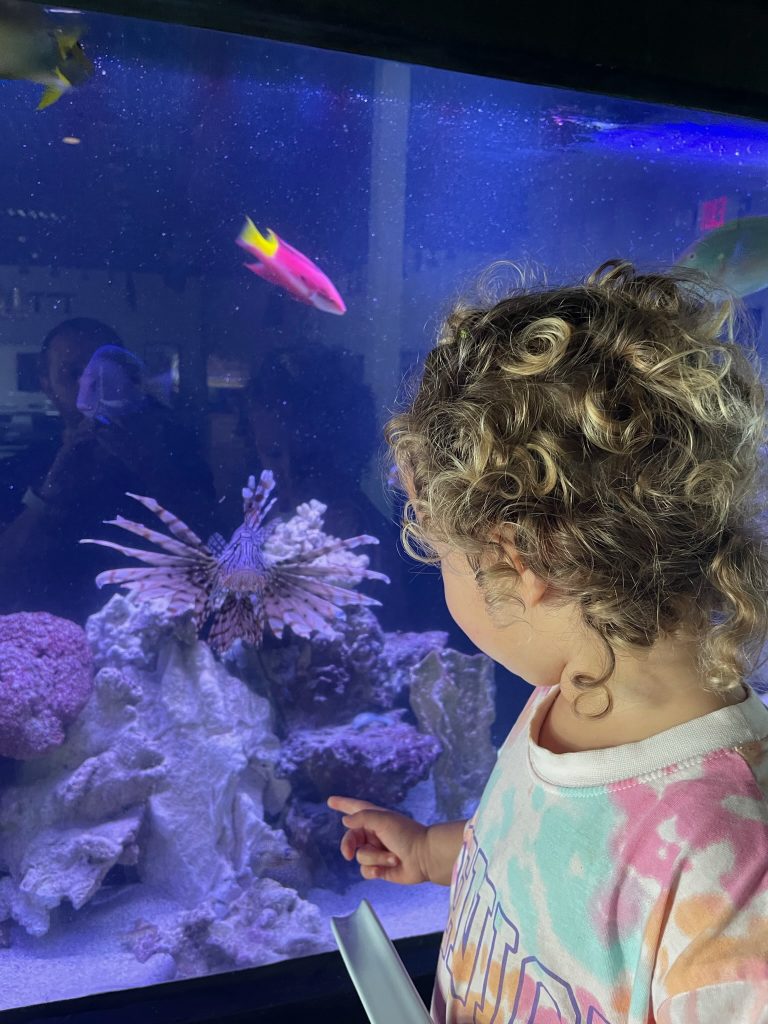 Diamonds By Raymond Lee is what started it all for us. This is our flagship store and still the largest of our operations in the Boca Raton area. With all that extra floor space, we have added a number of saltwater aquariums to the site of the year. These aquariums feature rare and unique fish and other ocean-dwelling creatures. We started with a single aquarium and fell in love. It is so nice to have a little bit of the ocean inside with you. For many people, the water and the life in it are why we move to Boca Raton to begin with. And if you are like us, you can't get enough!
We love the ability to house and watch these unique creatures in ideal habitats. They add something a little extra to our store and we love the environment they create. The fish are colorful and diverse, there are coral and other natural ocean materials each fish is given its ideal diet so they can thrive in our store. We are learning as we go, adding more fish and other creatures as we have the ability. Stop by any time and check out our fishy friends!
Our Aquarium Guru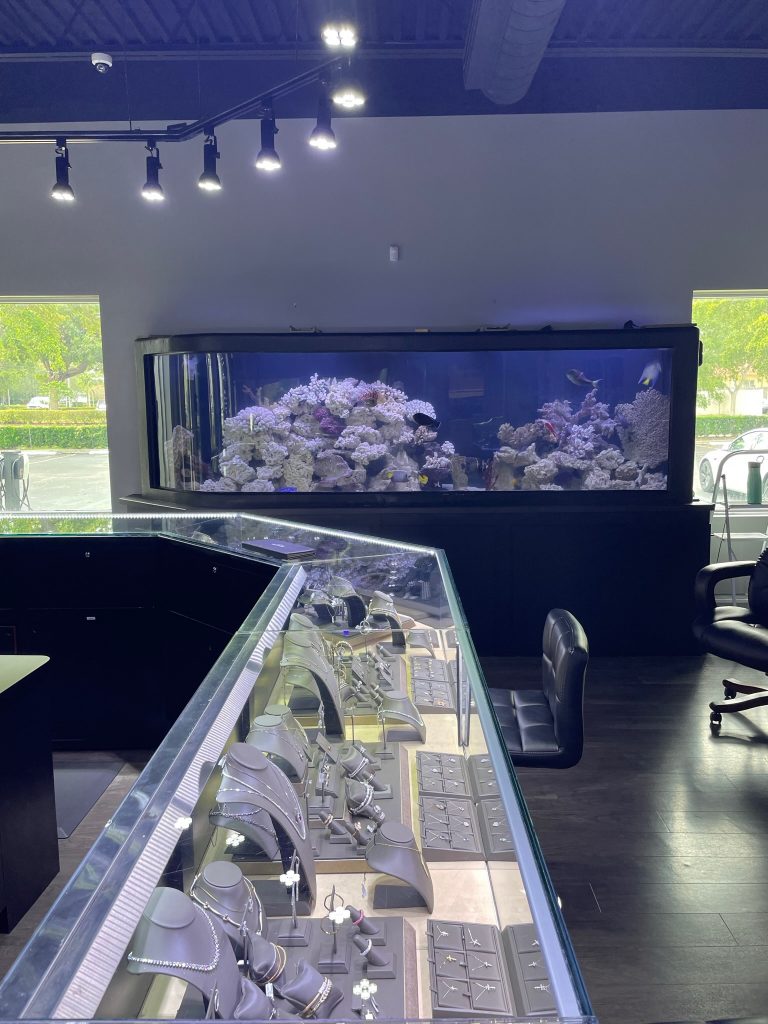 There are no ifs, ands, or buts about it, a saltwater aquarium is just plain cool. They are a ton of fun to look at and can give someone hours of entertainment. We have a huge selection of different ocean creatures spread amongst our tanks and this provides a feast for the senses. It is also a learning experience for those who see and take care of it. It is for this reason that we now have a saltwater fish tank guru. She will work with us every step of the way to help ensure that we provide our diverse array of fish and other sea wildlife the environment and food they need to thrive. It is a huge responsibility to take care of these sea creatures. They have much more complex needs than a regular freshwater tank, which is why we need a dedicated staff member to join our team. 
We are excited that she will share much of her knowledge and experiences taking care of all these fish on social media. You will be able to find her at @bocaaquariumgirl. Here, you will see the many different elements that make these fish tanks prosper!
Three Different Tanks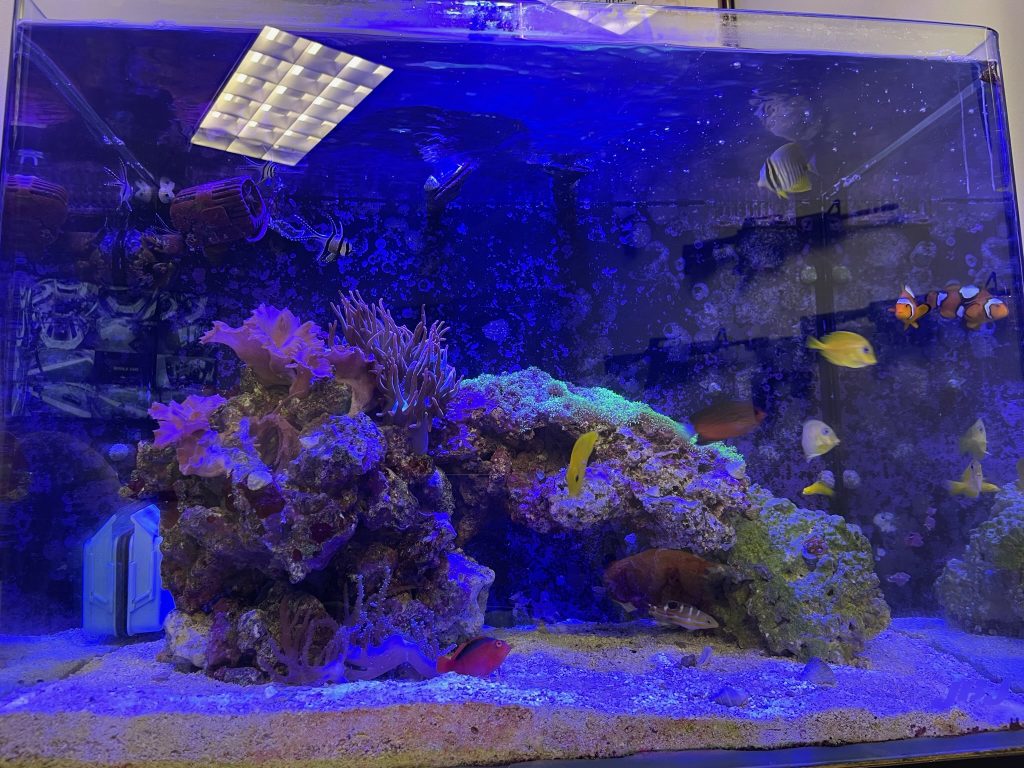 Our love of the saltwater aquarium started early and just continues to grow. We began our endeavor with one 600-gallon saltwater tank at our flagship store. This wet our proverbial whistle for the saltwater aquarium. We were able to see just how fun and unique each different fish and sea creature really is. These creatures are all unique and are a lot of fun to watch. They have unique social interactions and provide a bit of color and fun to our store floors. But after a while, we decided that wasn't enough. So we added a 700-gallon tank to the floor.
This would double the amount of aquarium space we had. And we took full advantage, getting a whole new array of different fish and other sea life. But somewhere along the way, we decided that this, too, was not enough, so we decided to go big. Recently, we added a 2,000-gallon, massive saltwater aquarium to the floor. This is, by far, our biggest aquarium yet and allows us to hold larger creatures such as eels and even tiny sharks. We are really proud of this latest tank and are excited about our personal fish guru coming in to take care of all these unique creatures.
Tons of Fish, Eels, and Even Sharks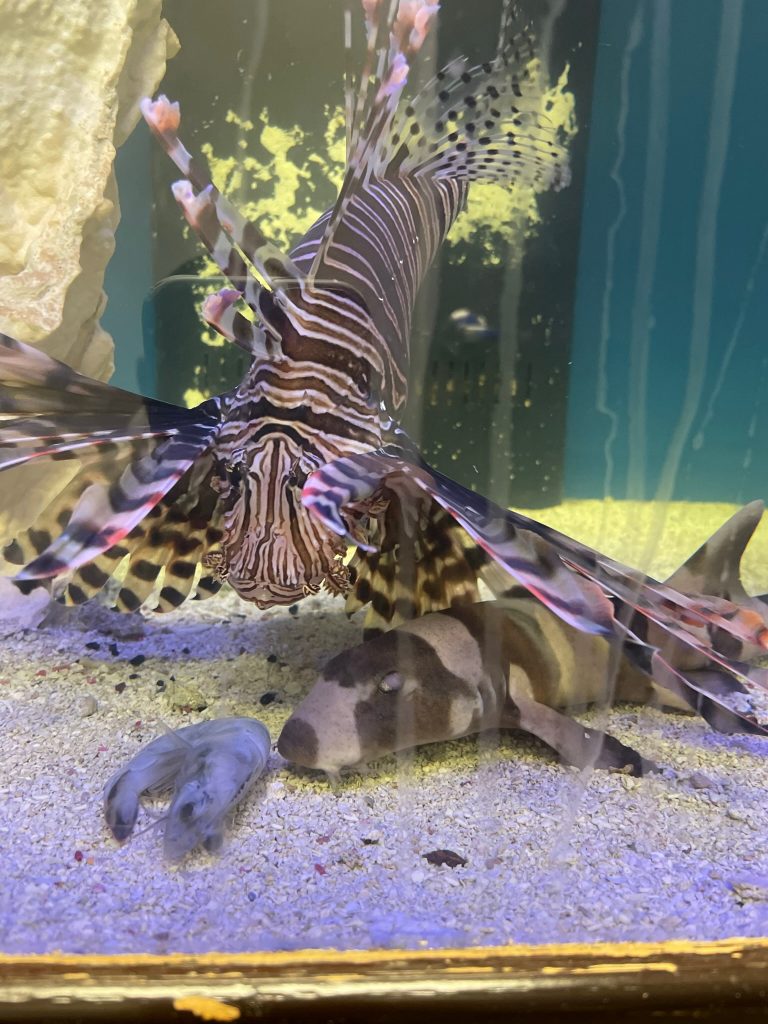 When most people think about the saltwater aquarium, chances are they are thinking about plastic shipwrecks and other little trinkets we often see in the basic aquarium. However, we had something a little different in mind with our tanks. We wanted to recreate the ocean environment as best as we could. This not only makes for a unique and stunning set of aquariums, but it also provides a richer, and more natural, environment for the fish and other sea creatures. Our tanks don't have a ton of fake stuff in them. Rather, we focus on living sea plants, rocks, filter feeders, and a whole host of fish and other sea life to create a microcosm of their natural environment.
Not only is this better for the fish, but it also allows us to have a large and more diverse range of creatures in our tanks. With the recent acquisition of the 2,000-gallon tank, we are now able to host larger creatures than we can with either of our other tanks. Some of our latest additions include small electric eels and even little sharks. This is a great array of sea life for an indoor aquarium. 
Great Fun and a Learning Experience
It isn't often that you can check out the finest baubles while at the same time learning about exotic sea life. In fact, these fish tanks make our store a great place to shop with the kids. They can enjoy and learn about all the unique critters in our aquarium house while Mom looks at our latest offerings. There really is a lot to learn with saltwater aquariums. This is unlike most typical fish setups. In fact, our aquarium setup is unlike many other saltwater setups. The reason for this is that we work closely with experts so as to provide the fish and other sea creatures with the best possible environment. We don't want the fish to just survive, we would love to see them thrive.
So our learning can then be passed on to you. Our fish guru has pretty much all the answers to any questions you might have about these three aquariums. We invite you to stop by today, with the kids or on your own, to see our beautiful and unique fish tanks.
The Best Place for all Your Fine Jewelry Needs
Whether you are shopping for fine jewelry at Diamonds By Raymond Lee or here at Raymond Lee Jewelers, you have the peace of mind that what you will find in our display cases is of the highest quality and style. We strive to provide a unique assortment of rare, high-end finds. We don't want to be the jewelry store that you go to for those run-of-the-mill pieces you can find at any strip mall jeweler. This is why we hire only the most experienced buyers with great connections. This allows us to source the rarest and finest pieces from sales around the world.
And, we do a lot more than just sell fine high-end jewelry. We also offer custom jewelry design services. With the most skilled jewelers and the latest in computer-aided technology, we can turn your dream into reality. Additionally, we also offer a comprehensive array of jewelry repair services. Whether you need to resize your favorite ring or you have an old pocket watch you would like to see back in action – we have the skills and know-how for the job. We sincerely appreciate the kindness and dedication the community shows us and will continue to work to earn the reputation we have cultivated.
In Closing
While selling fine jewelry is our business, making sure we give thanks to the local community that supports us is imperative. We do this in a number of ways. First and foremost, we are one of the best high-end jewelers in the area with a huge variety of rare luxury finds as well as other fine jewelry services. But we want to be more than just another local business, we want to be a valued part of the community. We say thank you in a variety of ways. Throughout the year, we offer a range of different events – some for grown-ups and some for the whole family. This includes pub crawls, car shows, and toy donation drives.
But we also offer unique in-house perks. At our flagship Diamonds By Raymond Lee store, we have three saltwater aquariums that are bursting with unique fish and other sea creatures. Our latest acquisition is a 2,000-gallon saltwater aquarium. This huge aquarium houses a wide range of fish and sea plants, but also a small shark and eels. These unique creatures thrive in our custom-built environment. We are so dedicated to providing our sea life with the best possible environment that we now have a full-time fish guru who is tasked with taking care of all these tanks and providing useful information to the public about the process.