100 Years of Engagement Rings
No matter whether it's a ring that's been passed down from generation to generation or a ring that was customized for you, the style of an engagement ring is important. It's something you'll wear every day for the rest of your life. It's a symbol of one's love, honor, and commitment for one another. An engagement ring should look just as good as it feels. 
Without further or do, here are 100 breathtaking years of engagement rings: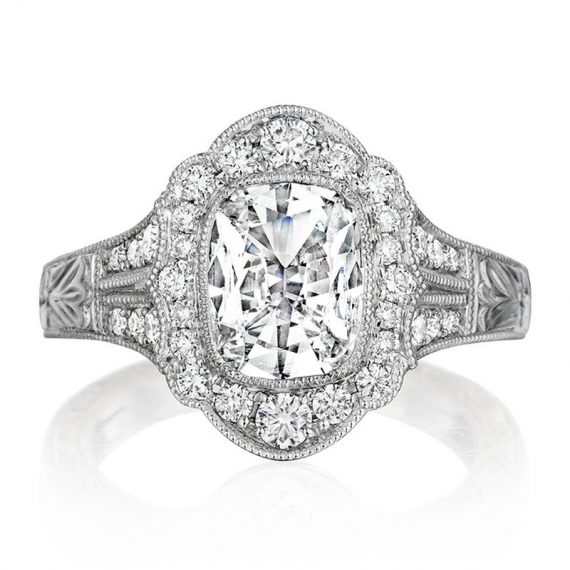 From 1910-1915 the Edwardian engagement ring was very popular. It was a crossover from the Victorian era where the design became more delicate. They were becoming more symbolic with symbols like hearts and hands to represent love and unity. And they were becoming bolder. This was also the time when jewelry makers began using platinum metal for their pieces which later became a common element to the engagement ring as a whole.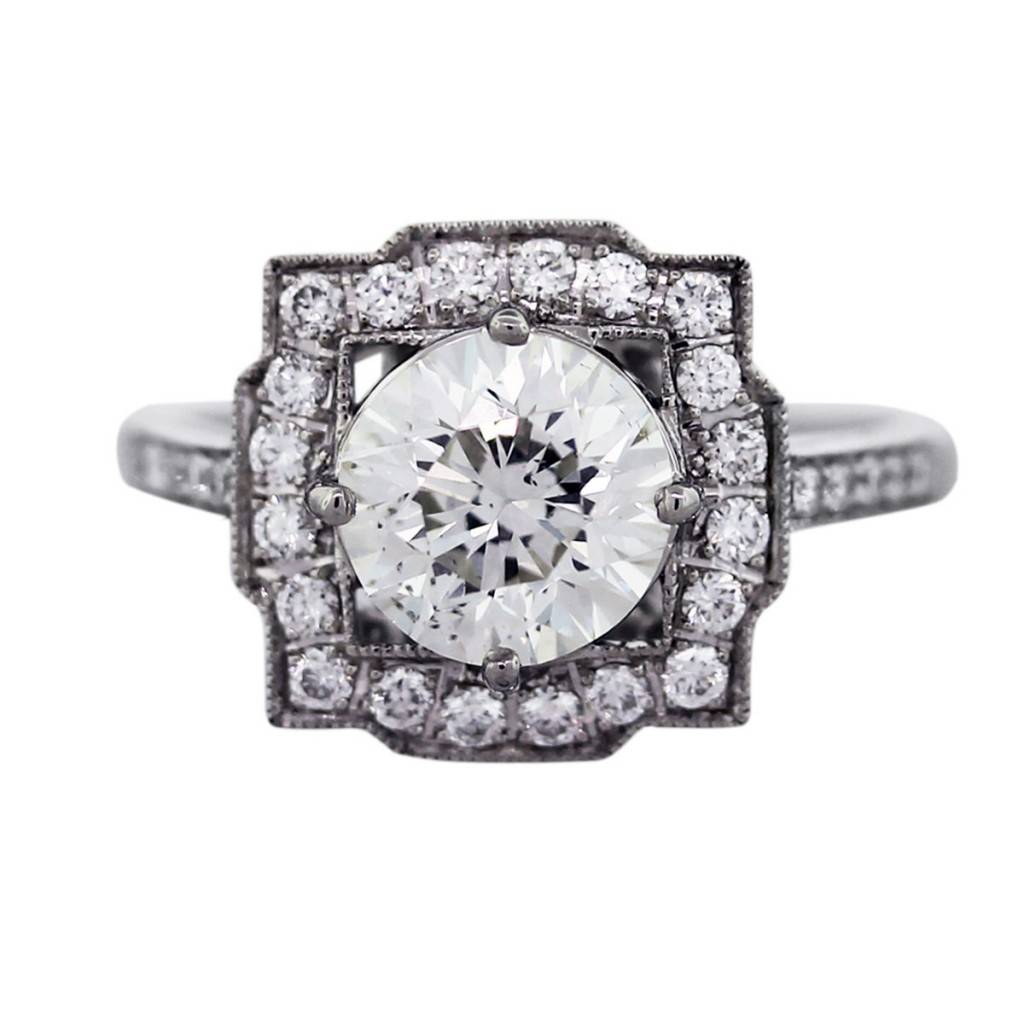 If you're familiar with the 1920s at all then you'll know this is the Art Deco era. Art Deco engagement rings are uniquely characterized by their sharp lines and geometric designs. They are typically made up of multiple little-accented diamonds rather than having one huge center stone.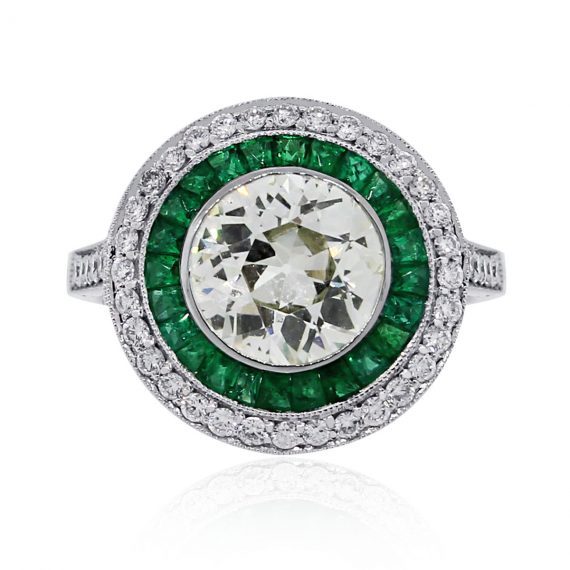 The Art Deco style continues throughout the late 30s now with geometric, gemstone rings. This is also the time when ring styles started to become simpler. Instead of blingy accent stones all around the setting, the center stone became more of a focus.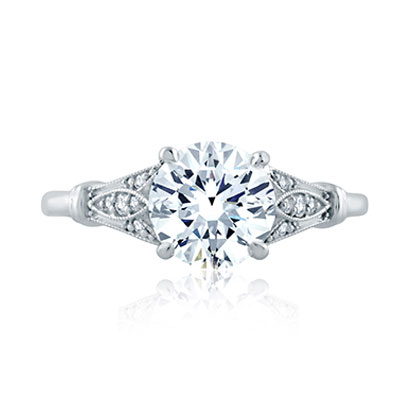 Enter the 1940s where we see a complete shift in the style of the ring with floral-inspired center stones and platinum settings. This the decade when diamond engagement rings became more exclusive. It's also the decade that the saying, "A diamond is forever," was born.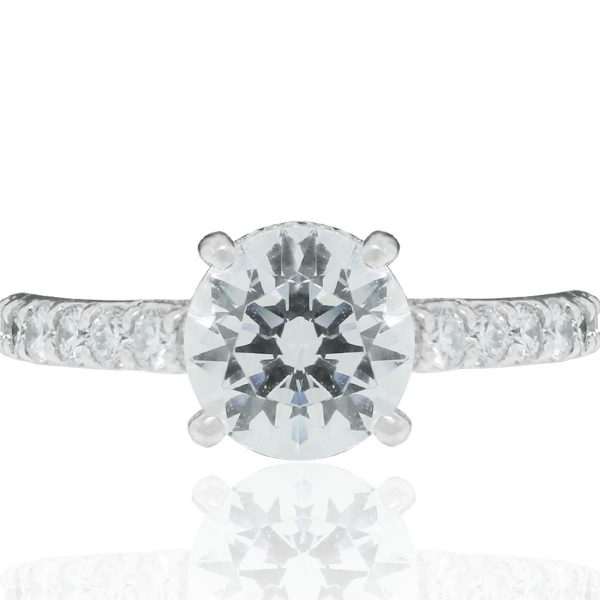 Diamonds became more and more accessible during the 50s. And with more access to diamonds, there was more room to play with and grow. So many of the rings from the 1950s started to feature engravings or braided settings.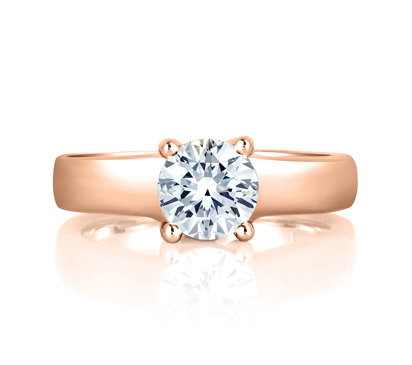 Now we're in the 1960s where the "classic" engagement ring became widely known and accepted and in fact, it still remains a popular style today. A classic ring is one that features a large center stone so that it is the center of attention. Think a simpler version of Elizabeth Taylor's ring or even Jackie Kennedy's.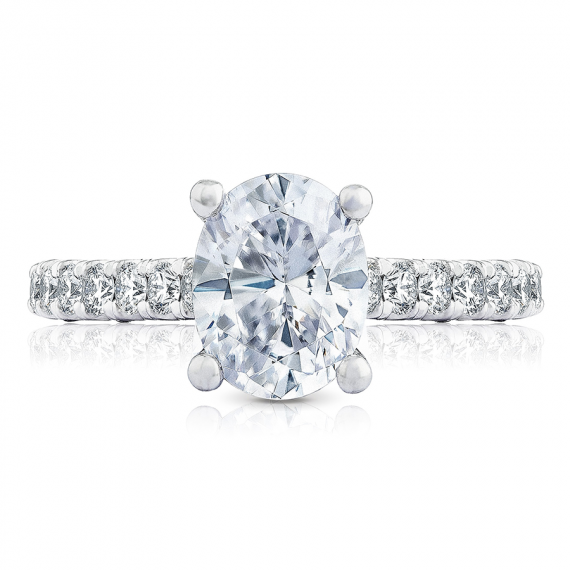 The 70s was a great decade for engagement rings. These were the years of new stone cuts. Cuts like princess, cushion cut, oval, and emerald were born during this era. More modern designed shapes opened the door for new setting styles and the idea of matching wedding band sets.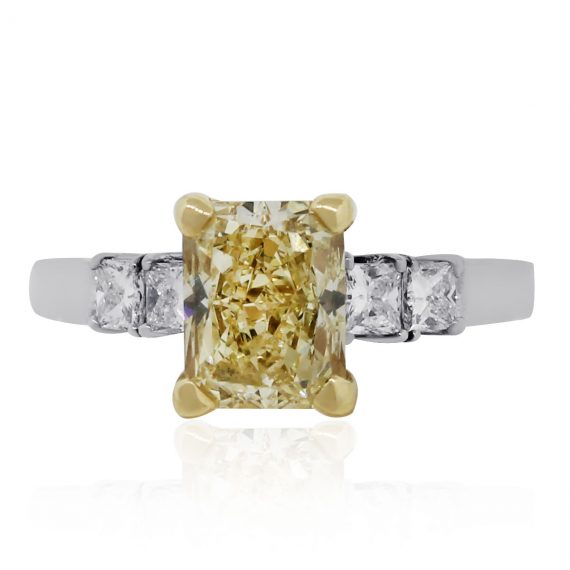 During the 80s fancy diamonds became more popular than ever. Fancy diamonds are without a doubt the engagement rings on the century. This is the decade when everything really starts to come together as one. We've evolved our diamonds, settings, cuts, and now colors.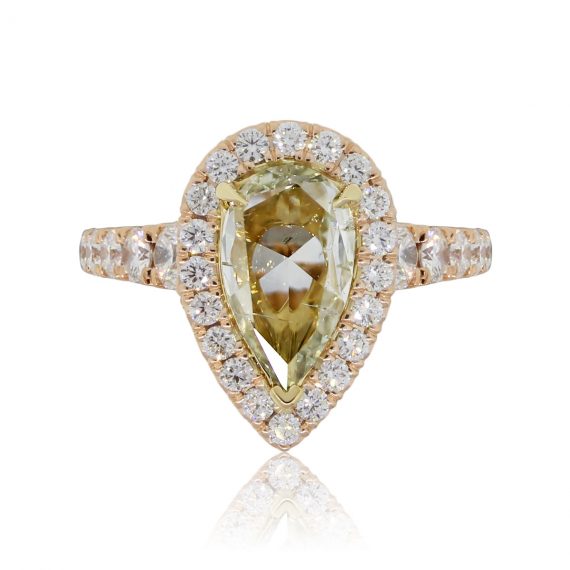 If you read up to this point then congratulations! We made it to the 90s! Engagement rings in the 90s started becoming more diverse with their designs. Couples were speaking and jewelers were listening. This was the time when ring customization became really popular.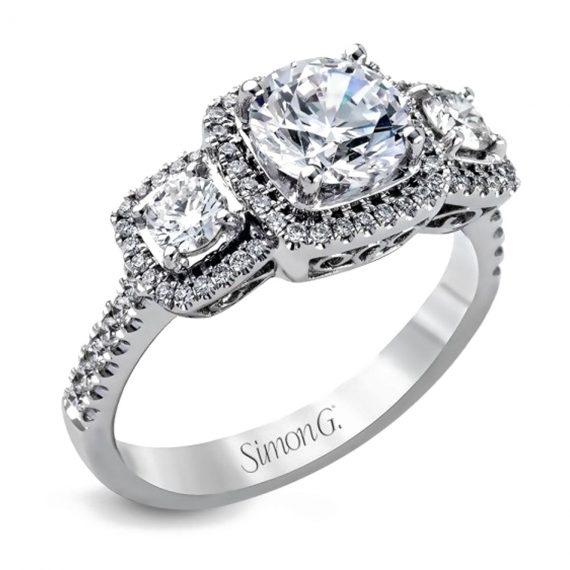 Ah, 2005 a new millennium. This is the time when engagement rings became a thing of tradition. With their platinum metal settings and classic solitaire centers combined with accented stones. It's when three-stone rings became a thing of the future. Take Mrs. Meghan Markle's ring from Prince Harry as an example.
Today, you literally have the option to do whatever you want with your engagement ring. Thanks to all the people who came before us and made engagement rings the gems we know them as today.
Check out our list of 2018 engagement ring trends for more options to choose from.
These are just some of the amazing engagement rings you'll find here at Diamonds by Raymond Lee. If you're having a hard time choosing the perfect ring for yourself or for your partner, consider making a trip to the store and having one of our experts help you. Our team of diamond advisers is dedicated to assisting you in choosing the perfect engagement ring with ease and confidence. 
For commonly asked questions, please visit our FAQ page. During regular business hours, we can be reached by phone, email, or live chat. For after hour inquiries, please fill out our contact form and we will get back to you next business day.
Not sure where to begin when it comes to picking out the perfect engagement ring? Learn more about diamonds and rings in our education center. If you're looking for further information Chat online, or even email one of our customer service advisers at info@diamondsbyraymondlee.com.
We are located in southern Florida in the city of Boca Raton. We proudly serve Boca Raton and the surrounding following areas: Palm Beach, Fort Lauderdale, Miami, Broward, and Miami-Dade. Stop by and talk to one of our experts about finding the perfect engagement ring today.