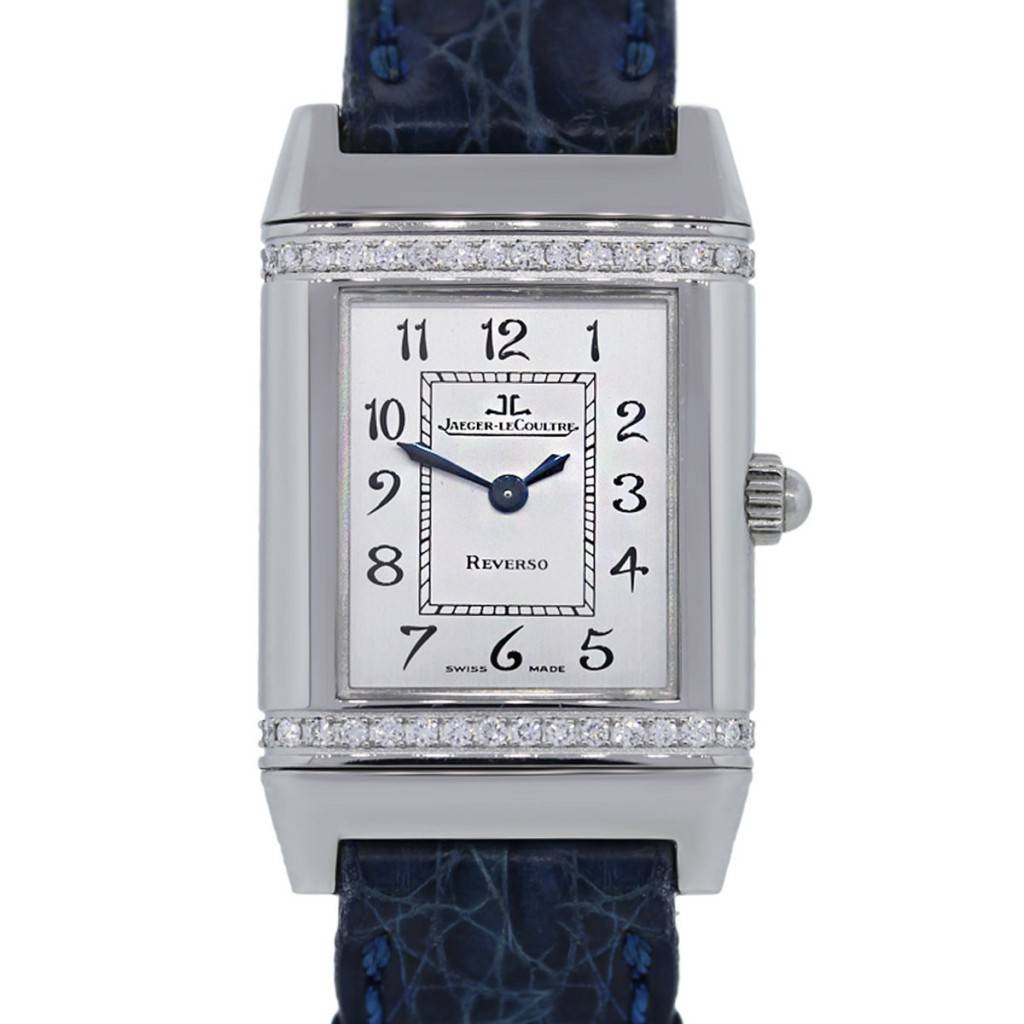 SPECIFICATIONS
Brand: Jaeger LeCoultre
Style: Reverso Florale
Size: Will fit a size 6.5' wrist
Movement: Quartz
The story of this women's Jaeger LeCoultre watch starts off with a high polished stainless steel and diamond bezel along with a double clasp. The clasp on this watch elegantly joins the opposite side of the strap and creates a loop so that the watch holds firmly on the wrist. 
One of the really interesting things about this watch is its overall look and feel. It has a vintage-inspired tone to it that makes it sophisticated yet modern at the same time. This makes it a really great choice for women who are into watches. 
Paired with a blue leather strap, the watch is soft and easy on the skin all while being durable and stylish. The strap is integrated into the conical lugs neatly so there's very little light shines through. This gives the watch a very integrated art deco aesthetic.
This watch is nothing if not classical. It's one of the most iconic models that Jaeger LeCoultre has made. Which is another thing that makes it the perfect watch for women who love watches. As a woman myself, I personally love a good watch on my arm. I have a watch for each occasion. 
Another thing I want to point out about this watch is that it retains its classical golden section ration. If you're unfamiliar with that term this means the watch is aesthetically proportionate with its length and width. And it does so in such a pleasing and timeless fashion. 
The case diameter of the watch is 20.5mm x 33.27mm which ensures that the watch will fit with tight sleeves and formal cut apparel. The white dial on this piece was inspired by the art deco era as well as the original 1930's Jaeger, Jaeger-LeCoultre and LeCoultre Reverso's features. These two features alone make the piece simple and sophisticated. 
Though it has been known that Reverso's traditionally have manually winding these features, as of 2016, have expanded throughout their models. They now have the ability to wind automatically which has increased the practicality of these watches. Especially watches in the women's line. 
One more thing…
On the front of the watch, you'll find polished stainless steel and diamonds on the bezel. On the reverse end of the watch, you'll see a nice stainless steel finish with a buckle fold clasp. It features over 100 moving parts, diamonds, and crystals with a modern 25,000 per hour beat rate. The watch is protected and sealed and comes in a featured Raymond Lee Jewelers presentation box ready to be worn.
When you add everything together, including the quartz movement and the elegant quick set features, this beautifully crafted band is an ideal choice for a watch. This Jaeger LeCoultre is a rare women's watch and it won't be on the shelf for very long. 
Here at Diamonds by Raymond Lee, our watches (both men and women's) tend to go pretty fast. So if you're interested in this Jaeger LeCoultre Reverso Florale Diamond Bezel we recommend getting in touch with us as soon as possible. You can do this by contacting us or stopping in during regular business hours.
Shop more luxury watches here.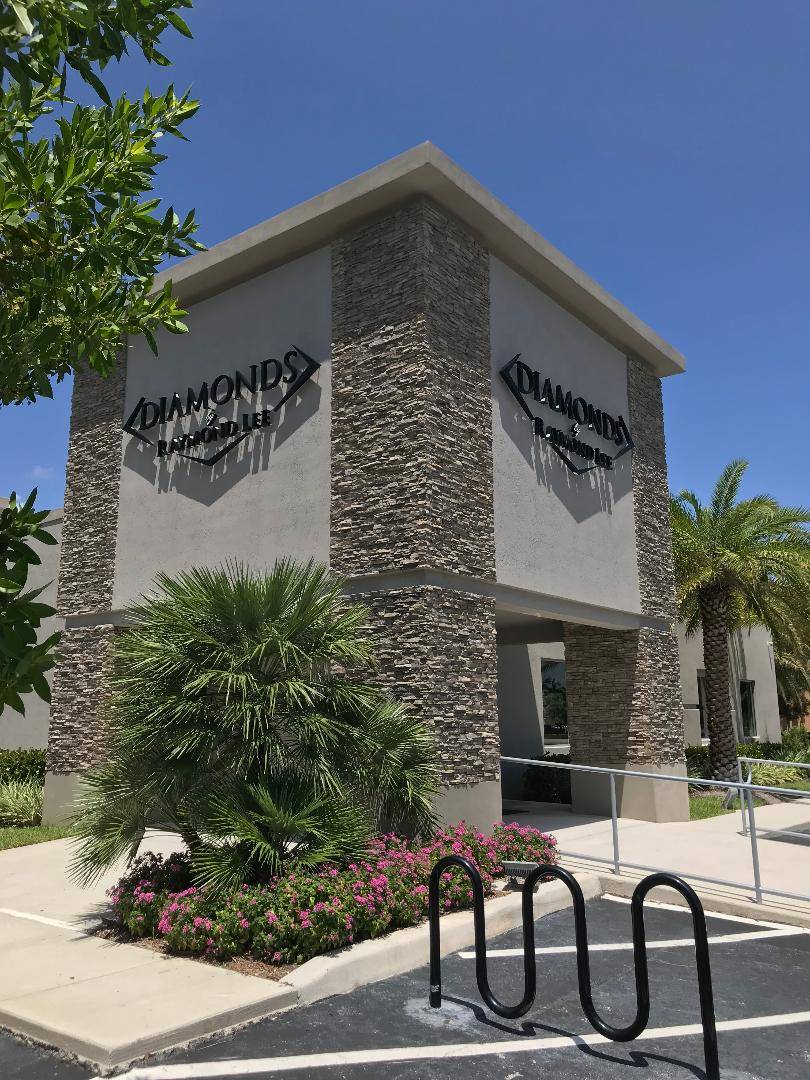 If you're having a hard time choosing the perfect watch for yourself or for your partner, consider making a trip to the store and having one of our experts help you. Our team of advisers is dedicated to assisting you in choosing the best watch for your personal style. 
We are located in southern Florida in the city of Boca Raton. We proudly serve Boca Raton and the surrounding following areas: Palm Beach, Fort Lauderdale, Miami, Broward, and Miami-Dade. Stop by and talk to one of our experts about finding the perfect diamond engagement ring today.