Top 10 Orange, Black, Green and Purple Rolex for Halloween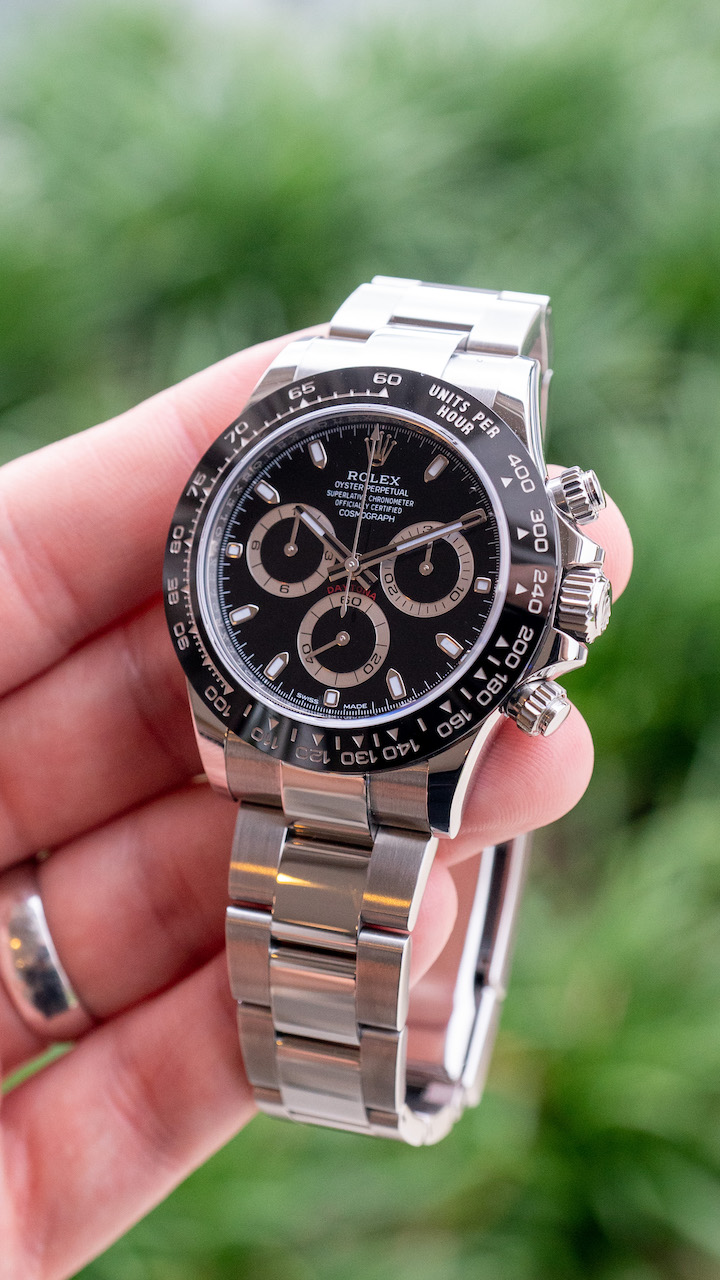 With Halloween just months away, it's time to start thinking about what to wear along with your costume. If you are unsure, then you will love how the different orange, black, green, and purple used Rolexes will make the best addition. So to get a head start in your planning process, here are the top 10 orange, black, green and purple Rolexes for Halloween.
Best Orange used Rolexes
1. 216570 The Explorer "Orange Hand" used Rolex
With The Explorer, you get a watch that takes you back to the 1970s but is able to maintain a modern feel and look that used Rolex has become known for today. Although the Explorer is known as the "Steve McQueen", it has since been updated to become the current 216570 Explorer that includes the popular orange hour hand, which was developed to decipher day and night hours.
Best Purple used Rolexes
2. The 16613 Submariner
Although the 16613 Submariner came before the current 116613 model, this remains to be the only model that is now considered to be a collectable. The 16613 has been setting a luxury standard since the late 80s. The 16613 dial consists of a luminous amount of colors which is highly different from the single tone 116613. Not only that, but the markers and hands are also smaller and slender. When it comes to differences, the biggest would probably be seen in its band which is made up of a hollow design.
3. Yacht-Master M226659-002
Although there have only been two lines ever created by used Rolex, the Yacht-Master remains to be the prime example of what luxury is all about. With a beautiful design, Rolexes Yacht-Master embraces a gold casing, a dial that is plain black, and matte black bezel that matches the strap.
Best Black used Rolexes
4. Black GMT-Master II
With the multi-color GMT-Master II being the most widely known collection among used Rolex, its options for the black bezel watch also makes a nice addition. This is very true since its bezel consists of Cerachrom ceramic that is totally black. With its stainless steel version it includes a dial that is black and an hour hand and writing of the name in green. With this GMT-Master II on your wrist, you'll have a a great watch that was originally designed to complement jet-setters or pilots with its sleek black appearance.
5. The Black Datejust II
As you wear the black Datejust II you'll have a piece of the classic collection that is referred to as the most important timepiece currently offered by used Rolex. Plus, with the popular 36mm, it received a modern touchup that included a bigger case. With an increase to 41mm the case is the perfect choice for today's fashion. For the stainless steel version, it's presented with a dial that is black, flush bezel, and a subtle baton indexes.
6. The Black Daytona
When you show up at your Halloween party sporting the black Daytona, you'll be the envy of the party as your timepiece makes its presence known. There is a good reason why it is so popular and we are happy to describe its beauty for you. With a stainless steel chronograph, it also includes an elegant ceramic bezel of black Cerachrom. This combination is what the world of watches has been anticipating for a while. Currently, the Daytona's dial is available in black or white. In our opinion, the sleekest option of the two is the black. Being that the black option is so sleek, it is no surprise that it is highly desired by many7. .
7. The Black Explorer
The Explorer is a clean cut and simple watch that many sports enthusiasts love wearing. The most current design, the 214270 Explorer, was reconditioned during 2016. This new design is very suitable for wearing and includes a dial that is black and highlights the distinctive numerals of 3, 6, and 9, and hands made up of a Mercedes design.
Best Green used Rolexes
8. The Green GMT Master II 116718LN
The green GMT Master II 116718LN made its appearance during 2005 as a tribute to the models anniversary. With 18k gold along with a green dial, it makes a beautiful combination on top of the gorgeous hands and markers, gold casing, and bezel that is black. Inside the case of the 116718 40mm is the 3186 Caliber, which holds a GMT setting that is self-winding. Its bezel is multi-directional as well as 24-hour and wears a scratchproof insert that is black and ceramic.
When you go with the green GMT Master II you'll be traveling luxuriously.
9. The Green Submariner 116610LV
This Green Submariner is another style surrounding a used Rolex anniversary that celebrated the diving collection's 50th year in existence. The Submariner is available in stainless steel and has its green dial covered with markers along with its green bezel and graduation. You can be certain to receive the best that used Rolexes have to offer whether it's a luxurious or rugged look and feel.
It's important to keep in mind that this Submariner is a diving watch so it is capable of being submerged to 1,000 ft.
10. The Green Day-Date 36 118138
With this Green Day-Date 36 118138 model you get their best watch available that provides you with the full day and date written out. Created with platinum and gold, this watch has become the pinnacle of used Rolex and has been known as a "President's watch."
The green Day-Date is unique in its own way by using a green strap as opposed to the traditional metal. This makes a perfect match along with the existing green dial that is surrounded by the 18k case, thus providing an increased amount of extravagance to the existing glamour of the watches fluted bezel that consists of 18k gold. As you make your way to your Halloween party you'll know that you'll also be looking stylish with the Day-Date.
Whichever used Rolex you decide to choose this Halloween, you will be glad to know that you have options. The exquisite colors and styles depicted above are the most sought after for every holiday occasion.