There is nothing quite like a piece of jewelry that expertly combines precious gemstones and rare metals. A high-end piece of jewelry shows its quality to the naked eye. Just looking at a well-crafted piece of jewelry shows the skill and technique it takes to create a stunning piece of jewelry. 
Well-made and well-crafted jewelry is a great way to show off your style, your fashion sense, and your place in society. You might choose a ring, a necklace, a luxurious timepiece, or some other piece of jewelry. It could be just another day in the office or a special night out for a social event, but a well-chosen piece of jewelry will make you stand out and let others know that you have a high sense of style and eye for quality. 
A signature piece you wear daily can really enhance your outfit, regardless of whether it is casual, businesslike, or formal. It is a great opportunity to add a bit of bling and glamour to any outfit.
High-End Eye-Catching Pieces
High-end jewelry shows its quality without a lot of effort. Choosing the highest quality diamonds or other gemstones, and the best quality gold, silver, and platinum allows you to create jewelry that is elegant, even if it is simple in style. Whether complex in design or simply in style, a high-end piece of jewelry is eye-catching and takes your look to another level.
Choosing high-end jewelry shows that you have discerning tastes and appreciate the finer things in life. It shows that you would rather have a few pieces of high-end, well-made jewlery than a ton of low-budget mass-produced pieces. 
A stunning ring or elegant necklace can take even the most stylish outfit to a level of elegance and sophistication that others will covet.
The History of Harry Winston Jewelry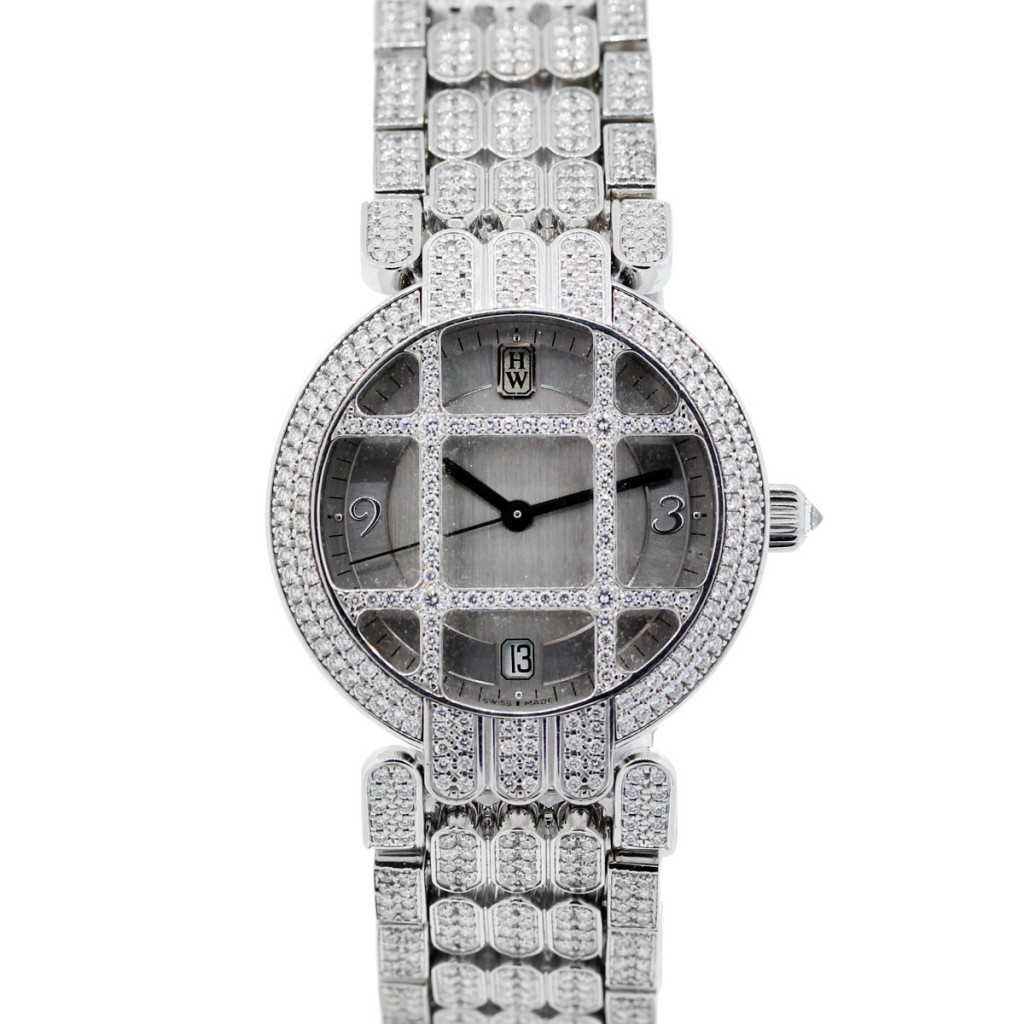 Harry Winston became one of the best-known makers of high-end, luxury jewelry. Though he has since died, the company continues to make some of the most elegant and stunning pieces of jewelry you can find. 
Winston had fame for a wide range of reasons. His jewelry quickly gains renown around the world. At different points in time, he also donates large, rare stones to museums. For example, he donates the Hope Diamond to the Smithsonian Institution in 1958.
Here it is still on display for the public to enjoy. He owned the diamond for about a decade. He is still the king of diamonds for his unprecedented collection and stunning jewelry lines.
The magazine Cosmopolitan is where he gets the moniker of King of Diamonds. He earns this title in 1947 and his continued career shows just how much he earned the name. His jewelry becomes a status symbol. The brand becomes synonymous with luxury and rare elegance.
He then donates the famous Portuguese Diamond to the Smithsonian in the early 1960s. He donates the huge diamond in exchange for a large number of small diamonds.
Throughout his career, he would find a number of rare and stunning stones. Some he would later donate, others he would rework into jewelry that would then bear his name.
A Family History
The jewelry business had a time-honored history in the Winston family. The father is who actually starts a jewelry business. This means Winston grows up working in the jewelry business.
In fact, early lore states that at the age of 12 he finds an emerald at a pawn shop, which he purchases for a quarter. He then sells the stone for $800. 
This seemed to spurn his future endeavors. He starts his first jewelry shop in New York City in 1932. Though he had already begun collecting high-end jewelry before he started his store. This collection helps him make his name in the world of jewelry making.
The start of his collection comes from his acquisition of a $1.2 million collection from Arabella Huntington, the wife of a railroad baron. Her collection had world renown and her pieces were some of the rarest available. Winston buys the collection upon her death.
These pieces have world renown, which Winston appreciates. However, he finds the pieces to be dated and out of style. He then reworks the pieces to be more contemporary in design. It quickly becomes clear that he has a knack for design and talent with craftsmanship. With this move, his name became more well known.
As the years went on, Winston continues to develop his reputation as the collector of some of the finest stones ever known. He also becomes well known for making some of the most contemporary, stunning, and uniquely designed pieces of jewelry.
The Name for Quality and Exclusive Design
The knack Winston displays for finding the highest-quality stones available makes it easy to see how he became such a well-known name among people who love high-end jewelry. His knack for finding rare and high-quality stones and his vision in design helps to create an air of luxury, elegance, and sophistication. We still associate these things with the brand to the present day.
The company is run by Winston's sons and continues the tradition of high-end luxury. The pieces still give the air of sophisticated elegance. The company creates pieces that use the finest materials available. They have stunning designs and are eye-catching pieces that are unsurpassed by any other jeweler out there. Modern Harry Winston pieces still have the same luxurious elegance and high standards of craftsmanship that Winston insisted upon from the inception of the company. 
Many Collections and Styles
The company makes a wide range of jewelry in different types and styles. They make high-end watches, rings, earrings, necklaces, and more. Today, we still consider Harry Winston to be one of the best fine jewelry makers anywhere in the world. They will always be known for their ability to work with a range of gemstones in truly unique ways.
All Harry Winston pieces feature a range of different stones, from diamonds and emeralds to rubies and other precious gemstones. The configurations and patterns created from these stones lead to some of the most stunning and unique jewelry available. Harry Winston offers a range of different collections that have a different style, mood, or feel. These styles are modern and complex and are perfect for those with more discerning tastes.
From its inception to today, Harry Winston is the company for those who appreciate quality and the finer things in life. It is the brand to turn to for style setters and people who want to display the highest quality gems and most beautiful pieces of jewelry available. Harry Winston is the company for the fashion-forward and style-savvy among us. 
Watches
Harry Winston makes luxurious and high-end timepieces. These watches combine form and function into truly stunning pieces that catch the eye and show their quality. You'll always know the time and you'll add a bit of bling and sophistication to your look. Harry Winston's timepieces combine the highest quality gold with incredibly clear, high-quality diamonds. 
One of Harry Winston's most popular timepieces is a stunning piece studded with diamonds. The watch is available in both yellow gold and white gold. The best quality diamonds are carefully inset into gold or other precious metals. The clarity of the diamonds creates a stunning shine and glint. In the sunlight, these diamonds perfectly refract the sunlight, creating a glimmer and sparkle that cannot be matched.
These watches are for both men and women. The watch suits itself well for formal or special occasions. It is also simple enough to wear to casual events. This is a versatile watch. This means it can be worn in a wide range of situations and with different fashions. 
You can pair this watch with a casual outfit and give it a look of effortless luxury. You can also pair the watch with business attire or a formal outfit and look amazing on any occasion. 
Earrings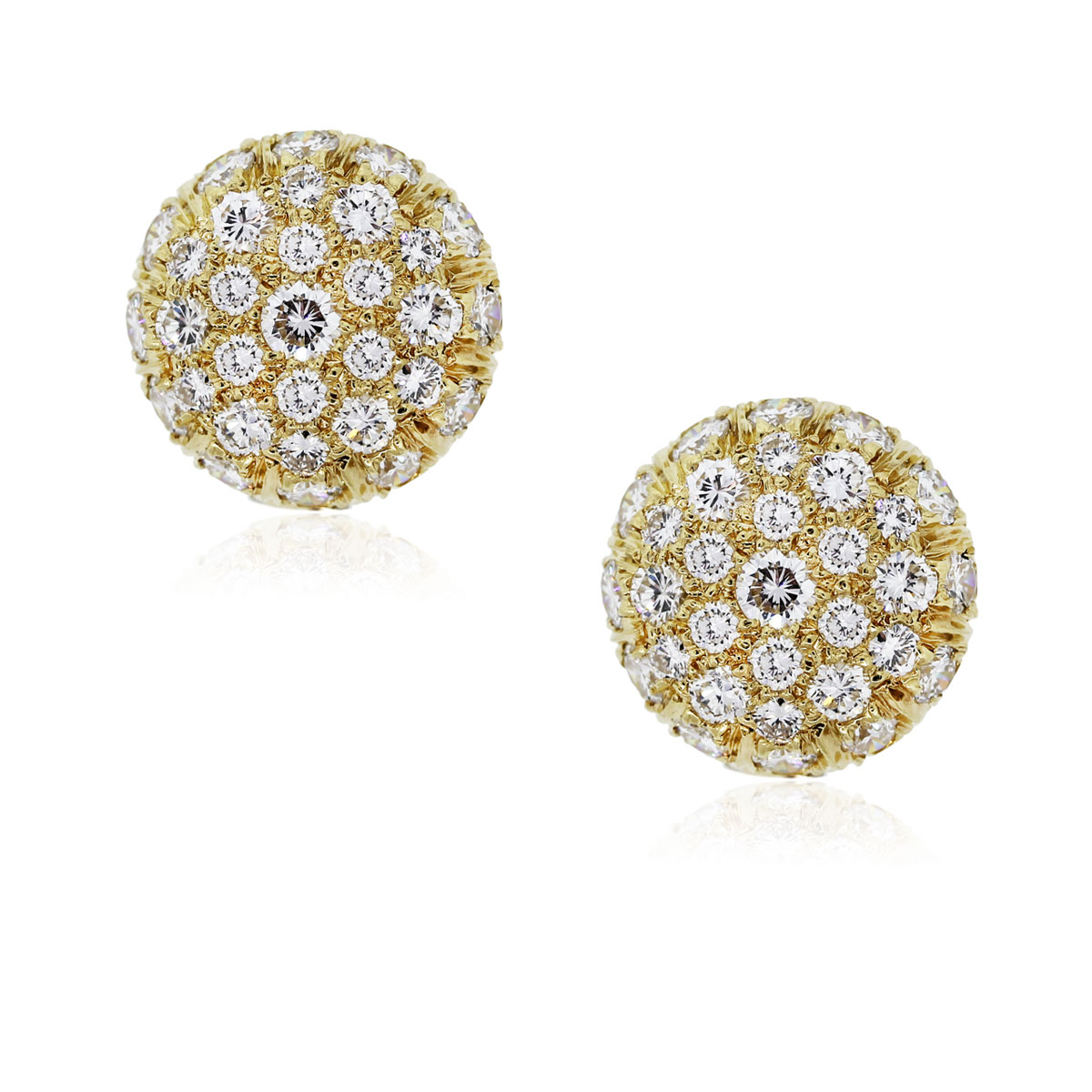 Just like Harry Winston watches, their earrings are truly stunning creations. They make both exotic and simple earrings. However, their most popular earrings are those that combine unique designs with stunning diamonds and other precious gemstones. We feel that earrings are an underrepresented piece of jewelry that can easily become part of a signature look. Especially a pair of luxurious Harry Winston earrings.
The finest gold pairs with stunning diamonds and other gemstones to create sophisticated earrings that make any outfit a bit more glamorous. One of their most popular earrings is a set of circular earrings set in yellow gold. These earrings have diamonds studded in a circular pattern around the entirety of the earring. These small diamonds refract light and create a glimmer and shine.
The highest quality diamonds are chosen to create a unique circular design that creates a simple yet sophisticated pair of stud-style earrings. These earrings look great with formal or casual attire and also work well with office wear. 
Rings
Like all other pieces of Harry Winston jewelry, their rings are some of the most beautiful creations available. There is a wide range of options. Rings range from simple to incredibly exotic and sophisticated. Their rings feature the highest quality metals. These rings will most often be made from yellow gold, white gold, rose gold, platinum, silver, or stainless steel.
These rings also feature a range of different kinds of stones. A ring may feature a large central stone of amazing clarity, which the jeweler will flank with other precious stones. This creates a truly eye-catching piece of jewelry that is sure to catch the attention of anyone who sees it.
The company makes a wide range of ring styles. They make cocktail rings that look amazing with a formal outfit. They also make engagement rings and wedding bands. This allows you to display your love and marital status with a truly iconic piece of jewelry. Many women choose Harry Winston for an engagement ring as the pieces are dynamic and fashion-forward, but they still have a classic and timeless look and feel. 
Whatever you choose, a Harry Winston ring features the best quality materials available. Jewelers make these rings with the highest level of craftsmanship and use the latest techniques in design and creation. Harry Winston prides itself on making unique and one-of-a-kind pieces that live up to the Harry Winston name and reputation. 
Stunning Elegance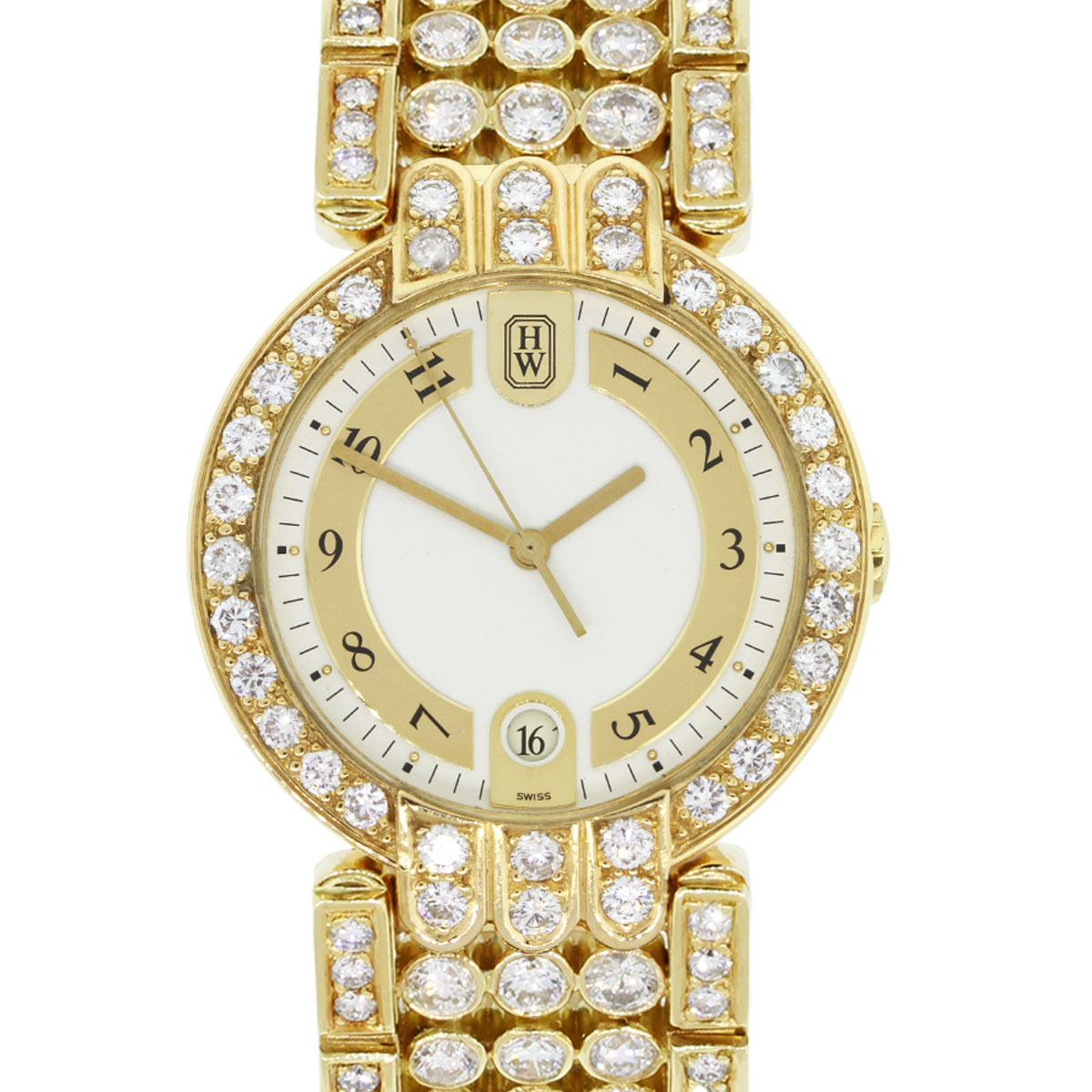 Whether you choose a ring, earrings, a necklace, or a timepiece, Harry Winston jewelry is unique, stylish, and high-end. The brand has long been known for being the epitome of class and style. The jewelry features the best quality gemstones and the highest quality precious metals. The designs of the jewelry are contemporary and unique. Form and function combine in Harry Winston pieces to create timeless pieces of jewelry that look amazing for any occasion.
A piece of Harry Winston jewelry can easily become your signature piece of jewelry. It pairs well with all different types of attire. Those who choose Harry Winston jewlery want to show their style, sophistication, and taste.
In Closing
If you want a timeless and elegant piece of jewelry that looks amazing in formal or casual situations, a piece of Harry Winston jewelry is an excellent choice. Harry Winston comes from a family of jewelers. In his life, his experience with jewelry and fine gemstones starts early. At the tender age of 12, Winston finds a large emerald at a pawn shop, which he then sells for hundreds of dollars. This begins his long career in the jewelry industry.
His first line becomes iconic for its style and sophistication. Since then, the company maintains its name for unique style and fashion. They choose only the best quality materials and have the highest standards of craftsmanship. You have to be a master jeweler to work for Harry Winston.
To this day, the name Harry Winston evokes an air of luxury, status, and glamour. Their pieces feature stunning materials and excellent craftsmanship. They have a wide line of different pieces in different styles, so there is something for everyone, regardless of whether you like the simple design or exotic pieces. Whatever you choose, you can be sure that it will be a piece of jewelry that is handmade with keen attention to quality and detail.