The History of Harry Winston
Harry Winston was among the world's most famous jewelers. After immigrating from the Ukraine to New York City, Harry's father started a modest jewelry business. According to legend, the young Harry purchased an emerald at a nearby pawn shop for 25 cents and later sold it for 800 dollars.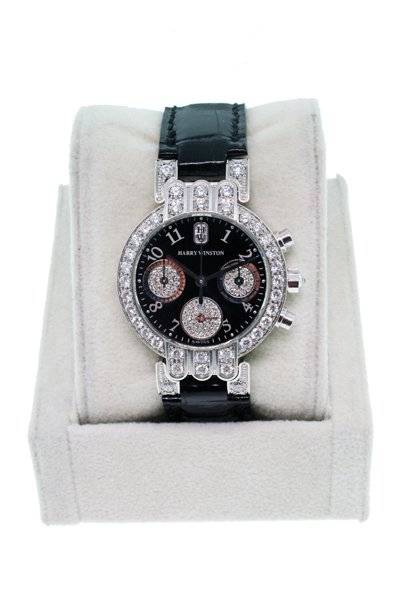 Harry's fame as a jeweler began after he acquired railroad magnate Henry Huntington's wife Arabella's famous collection. He owned over two dozen world famous diamonds during his lifetime. In 1958, he donated the world's most famous diamond, the Hope Diamond, to the Smithsonian Institute.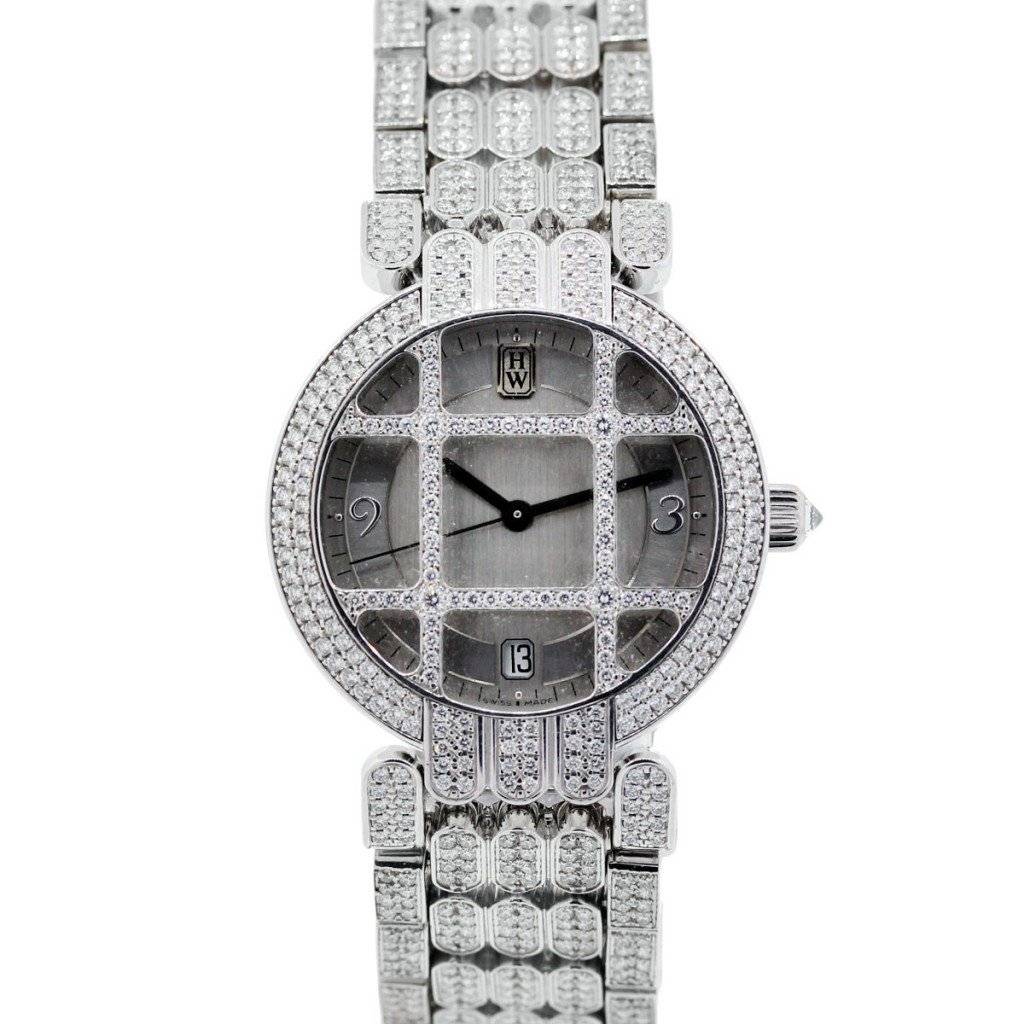 It is easy to see the inspiration of the City That Never Sleeps in Harry Winston's New York Collection. The brilliant emeralds and sparkling diamonds in this collection remind one of the fabulous night clubs and restaurants where they will be worn by New York's most elite.
Traffic By Harry Winston
Choose three or four rows of "traffic" in a modern ring design by Harry Winston. The three-row sparkling diamond ring has 30 round diamonds for a total of approximately .60 carats set in 18K white gold. The four-row ring has even more brilliance with 54 round diamonds totaling 1.39 carats set in satiny platinum.
Central Park By Harry Winston
Young Harry's twenty-five cent pawn shop emerald is honored with exquisite rings and a bracelet. Choose an emerald-cut emerald ring of either 2.13 or 3.77 carats surrounded by four or six brilliant emerald-cut diamonds. The tapered baguette diamonds range from 1.3 carats to 2.20 total carats. Both emeralds are set in 18K yellow gold and mounted on platinum.
Simple in design, yet elegant to wear, the beautiful Harry Winston Central Park bracelet is a geometrical arrangement of 51 small emeralds and 68 diamonds. The emerald-cut emeralds total 47.55 carats. The diamonds are a combination of baguettes and emerald cuts that total 21.54 carats. The stones are set in 18K yellow gold and platinum settings.