Saturday Trunk Show Engagement Ring Eye Candy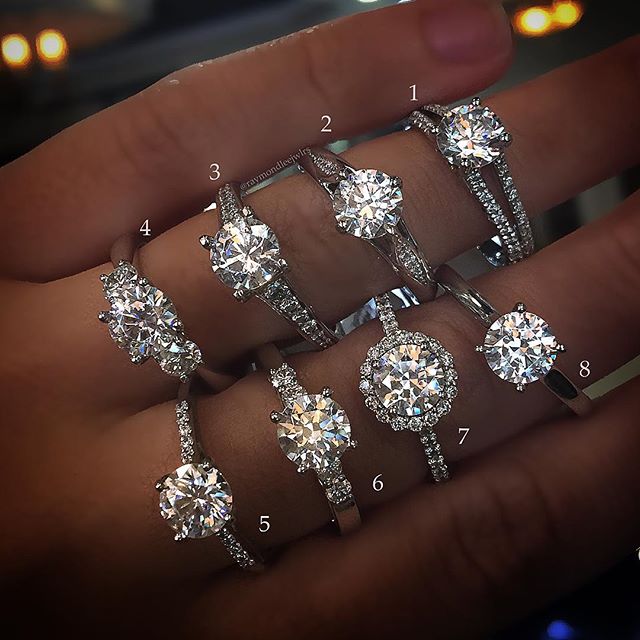 Have you heard? This Saturday, there's only one place to be if you're hunting for an engagement ring. And that's at 22191 Powerline Road Suite 12B (yep, our Boca Raton showroom.) On October 3rd, from 10am-5pm, we're flooding our showcases with an expanded selection of all of our most jaw dropping, stunning designer engagement rings for a trunk show like you've never seen before.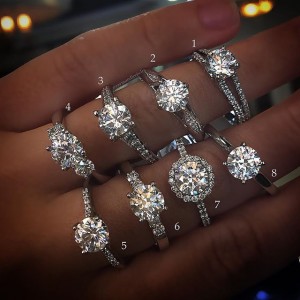 So, what exactly is this trunk show, and why bother? A trunk show is the perfect opportunity for us to show off. In addition to our usual selection of designers like Verragio, A. Jaffe, Uneek, Gabriel & Co, Simon G and more, we're adding extra inventory to transform our entire jewelry store into an engagement ring store. It will be a sneak peek of Diamonds by Raymond Lee, and a glimpse into the future of our engagement ring selection.
We'll have more engagement rings than we do normally, and our entire staff will be ready to wait on you (left) hand and foot. They'll be ready to assist you in trying on every and any designer engagement ring that catches your eye. They'll be waiting to answer your questions about the differences between our brands, and individual styles. We'll even have our usual hospitality on display, with bubbly, beer, and snacks on hand so you can feel free to shop all.day.long.
And once you've tried on every single ring we sell (which we highly encourage, as dress up is a HUGE part of why a trunk show is a great idea) we're offering ridiculous incentives for you to seal the deal that day. The trunk show is a perfect opportunity for couples to shop together to find the perfect ring – you are the entire focus of our staff that day, so taking a long time to find the perfect ring (which is normal) is no problem. Bridal is the name of the game at our trunk show! And when you find The One, feel free to send your partner packing while you talk details with one of our sales team members. If you want to be more subtle, give them a secret signal. No need to agree on it beforehand, they're well-trained in the expert art of ninja-engagement-ring-shopper-code. And what are these details?
We're offering 18 months of interest-free financing with NO money down, to all our qualified shoppers. Not only that, you'll also get 10% of your purchase back, up to a $500 gift card. Perfect for choosing your wedding bands, a groom's gift, or a special gift for parents or wedding party members. Or for picking out a perfect "something new!"
So Saturday is really the perfect opportunity, for everyone and anyone remotely interested in wearing a fabulous designer engagement ring. You can RSVP here on Facebook, and call us, DM us, Snapchat us, send us a carrier pigeon or your personal assistant to make an appointment (though not necessary, we highly recommend an appointment for undivided attention tailored to you the instant you walk through our door!) If you don't want to make an appointment, feel free to stop by, grab a glass of champagne, and start scoping out which rings you want to try on as soon as our sales team is ready to make your dreams come true!