As summer wraps up, and back to school season looms large, South Floridians everywhere look forward to one thing: tax free weekend! This back to school tax holiday lets parents and students stock up on everything they'll need for the new school year (well, in theory. Let's just hope it lasts you through October.)
And with everything from school supplies to computers exempt from taxes for ten days – so technically two weekends – you'll be able to get everything you need.
But what about the things you want?
We can hold our own in any argument about the absolute necessity of diamonds (hey, if your kid needs an iPad for 2nd grade, surely you require a few more carats?) but we understand that Uncle Sam may not be on the same page. So we decided to give our shoppers their own special, luxury tax break, once you've already got most of your shopping done with the official tax holiday.
Starting Monday, August 17th and running through Monday, August 24th, let us pick up the tax for you. On any purchases made in-store at our Boca Raton showroom, we'll pay your 6% to the state for you.
Maybe you're celebrating sending the kids back to school after a long summer. You worked hard as their chauffeur/chef/activities coordinator – but then added camp director to your usual routine. Celebrate their new academic year and a summer well-spent with a sweet treat from our newest designer, Meira T.
Maybe this summer romance is really panning out for you, and it's time to step things up a notch. All of our designer bridal – including Verragio, A. Jaffe, Gabriel & Co., Uneek and Ever & Ever will also be tax-less for you during this promotion.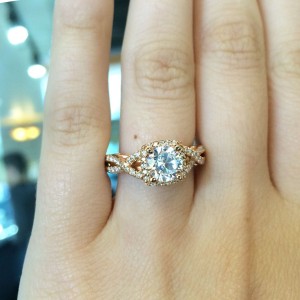 Did your Submariner have a little too much fun in the sun on the water this summer? Get it serviced and shiny-new looking without paying the tax on your watch repair this week. We'll cover the tax for you there too.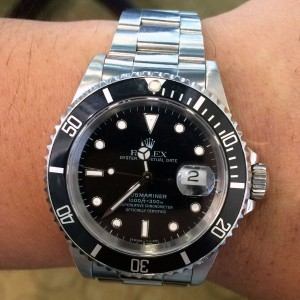 No matter what your jewelry and watch needs are, cross this one last to-do off your summer bucket list to get ready for fall. It's the perfect time to take advantage of our offer, and reward yourself for a summer well-spent.
And, for the not so fine print: just to be clear, someone is still paying sales tax – just not you! We'll make sure the state gets its share by paying the 6%, and passing the savings on to you. Needless to say, this is a great deal when we're talking about our engagement rings and luxury watches! But we always play fair, so don't think of it as tax free, just think of it as a tax break for you.