Diamonds by Raymond Lee Groundbreaking Ceremony
If you follow us on social media, you know that we've been gearing up for the opening of our brand new store, Diamonds by Raymond Lee. On Friday, August 7th 2015, the Josephson family welcomed Boca Raton Mayor Susan Haynie, along with City Council VIP's and Boca Raton Chamber of Commerce executives to the groundbreaking ceremony of our newest location.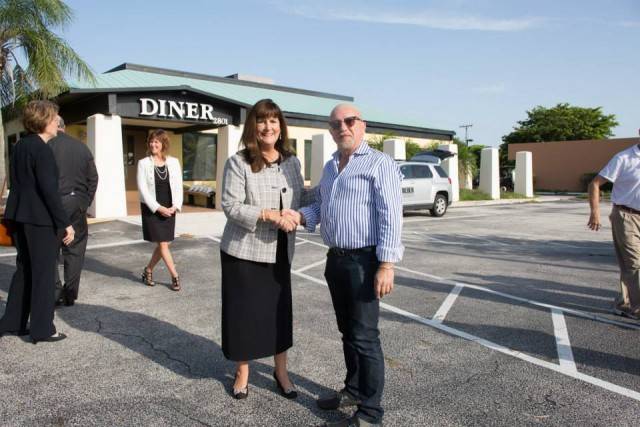 For the Josephson family, our President and founder Jeff, his son (our VP) Lee, and daughter Erin (who is our resident handbag expert and owner of our sister business Sell Your Handbag) this new store is a huge milestone in our 30 plus year history.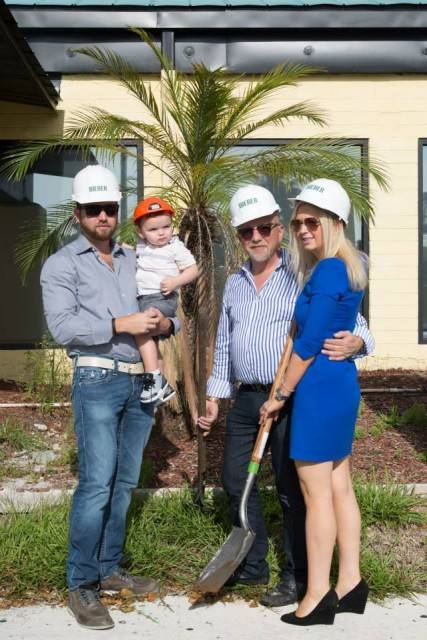 When Jeff moved to South Florida from Scotland over three decades ago to found Raymond Lee Jewelers, he opened our first location in Deerfield Beach. Before long, the beauty of Boca Raton beckoned, and Jeff knew that a move to Boca would put Raymond Lee Jewelers "in with the bricks."
Well after decades of success in our current location, this expansion is the culmination of Jeff's prediction. The new store, Diamonds by Raymond Lee, represents our growth into East Boca, and into the former home of a Boca establishment (the Boca Diner.)
The new store will all but demolish the current building, with only a few walls remaining. It will be a $1 million extensive renovation that perfectly reflects our owners' vision for the future location.
Diamonds by Raymond Lee will focus exclusively on our high-end designer bridal jewelry. In recent years, we've expanded our designer offerings to include luxury brands like Verragio, A. Jaffe and Gabriel & Co. These gorgeous engagement rings and wedding bands represent the hottest trends in bridal jewelry, and are also in the highest demand among today's bridal customers.
With our younger couples looking more and more for something different, something special, and something well-made, we knew we just had to give the people what they were asking for – but on an entirely different level. And as our designer offerings started filling our showcases just as fast as they left our showroom with future-grooms, a dedicated engagement ring store just made more and more sense.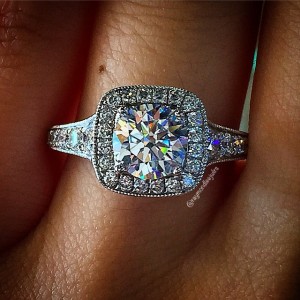 But, as you know – if we do something, we like to take it to the next level. So when the Josephsons bought the property at 2801 North Federal Highway, big plans were immediately underway.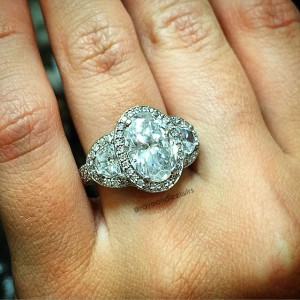 Before now, South Florida's bridal jewelry offerings were impressive, for sure. But finding the perfect ring for a discerning bride (not to mention a high quality stone for an educated groom) meant a day, or weekend, spent store-hopping to cover all the major brands. We wanted to elevate the engagement ring shopping process to an experience. Enter Diamonds by Raymond Lee.
Diamonds by Raymond Lee will be South Florida's Bridal Jewelry Destination. In our gorgeous, modern showroom, we'll have not one or two of the best engagement ring designers, but all of them. Including:
A. Jaffe
Benchmark
Crown Ring
Gabriel & Co. NY
Ever & Ever
Simon G.
Tacori
Uneek
Verragio
Every brand designed to perfection, and manufactured with exacting standards here in the USA. We'll also stock over $10 million in diamonds certified by the Gemological Institute of America in our stunning new 5000 sq. ft. showroom. And of course, our team of experts will be at your beck and call, along with our on-site state of the art jewelry and watch workshops.
And what does this mean for our current location? More space for our incredible designer estate jewelry and luxury watches to spread out. Our current state of the art watch workshop will continue to serve our longtime customers' needs, while our bench jewelers will be on hand to ensure that our antique Tiffany, Bvlgari and more stay in tip-top shape.
We're so excited about the new location, and can't wait to open our doors wide early next year, with a dazzling grand opening party.