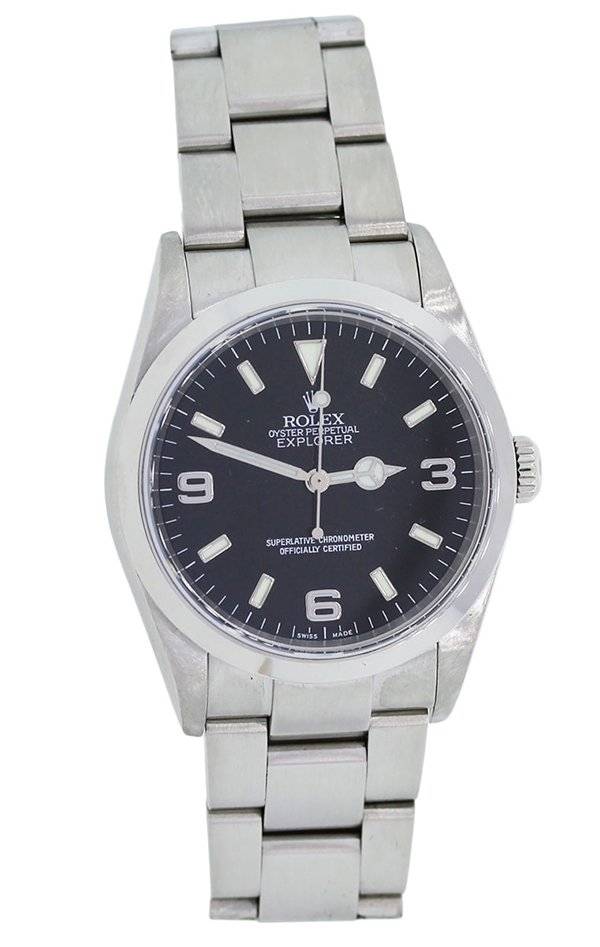 An antique or designer watch represents an intricate, beautiful work of art not just a functional timepiece. When planning to sell your old, unwanted or inherited watches, you will have many ways to sell it over the Internet. However, taking the watch to your local jeweler can provide you with a much better experience and potentially more money than you expected.
An expert watch buyer in Boca Raton will have experience in valuing and buying estate and designer watches. They will understand the complex beauty of each watch and be able to appraise and price it based on its maker, history and potential.
The Internet offers many convenient ways to sell unwanted items, such as auction sites or mail-in operations. However, many of these buyers have little to no experience with buying estate, antique or high-grade watches. Instead, they purchase watches based on the weight of the gold or for the price they can resell it to another jeweler. An experienced watch buyer in South Florida will recognize a watch for its value as a treasure in addition to the intrinsic value of the metals. A beautiful timepiece has more to it than just potential to be melted down or flipped in a fast sale to another dealer.
An expert watch buyer in Boca Raton will take time to examine your watch and evaluate the item as it deserves. In addition, many jewelers will take time to educate you as the potential seller on the features that make your watch unique.
If converting your old watch into cash is an option you have decided to take, understanding the various methods offered over the Internet will help you secure the best price possible. Generally, you will not receive full market value for each ounce of gold the watch may have.
Most online jewelry and watch buyers will pay you a portion of the scrap value for your item, not the market value. These buyers melt down the item for the gold or metals, so they will not pay you a premium for the style or artisanship. In addition, these dealers must pay a fee to a smelter who melts down the metals, and this can cost them up to 30 percent of the value of the metal. They will also need to make a profit, and this will bring down the price paid to you even further.
The purity of the gold will affect the price you receive as well. Pure gold is 24 karat, and a watch that has 10k gold will be worth less than half the gold of a watch with 24k gold.
Mail-away Operations
The lure of easy money has convinced thousands of sellers to utilize this convenient method of selling gold items, watches included. They provide you with an envelope, you mail in the item, and they send you back a check. They promise an easy, convenient process, and they send you money with an itemized receipt and a guarantee to return your item if you are unhappy with the price.
The disadvantage to this system includes the discounts you pay for the convenience. Generally, mail-in operations pay between 11 and 29 percent of the value of the gold after meltdown. They provide a service to you; however, the expense rate is exceedingly high. While their overhead may be small without a retail store and payroll, their advertising budgets can be millions of dollars. Thus, they pay you only 20 to 25 cents on the dollar.
If you use this type of service instead of a local watch buyer in Boca Raton, check out their ratings first with the Better Business Bureau. The BBB receives hundreds of complaints annually about mail-in gold buying operations.
If you purchased a gold watch when gold was lower in value, or if you inherited the item and you want to take advantage of higher gold prices now, you can take some steps to ensure you receive the best value.
Know What You Are Selling
If you simply wish to turn a watch into cash, then you will need to understand that 14k gold is only 58 percent pure. Frequently, advertisements promise a price based on 24k gold, and you will not receive a payment that is even close to those amounts.
If the watch has any gems, remove those prior to sending the item in, as you will not receive payment for them. Be aware that your antique or well-designed watch may be worth more than its weight in gold.
No matter what type of watch you are selling, the best approach involves getting at least several bids or appraisals. Getting a bid or appraisal from an online source can be difficult or confusing. Some places require you to send in your item, and some may have vague return policies. In addition, a few organizations require that you accept or reject an offer immediately, while others may give you time to consider the price for 10 to 30 days.
In addition to reading the fine print, inform the bidders that you are comparing prices. On occasion, a dealer may make a more reasonable offer if they know they are competing for your business.
Insure Your Items Appropriately
While some online services will send you the shipping envelope, pay for the shipping cost and insurance, and show you a video of the representative opening your package, the insurance they pay for may not cover instances in which the envelope is lost in transit. Generally, the insurance will not cover dispute between what you claim is the value versus what the company says, even if you have extensive information with photos and appraisals. If you ship the item through the U.S. Post Office, you can purchase up to $25,000 in additional insurance.
Online Auctions
Internet auction sites, such as Ebay, offer convenience as well. However, your watch will be among thousands listed on the site, and it may be difficult to play up the true beauty and value beyond a base price. If you have little history with an online auction, you may not attract many potential bidders. This will limit the bidding action that could drive up a price. In addition, you will pay a significant commission to the online site.
The Convenience of a Trusted, Local Jeweler
All of these ways of selling your old, inherited or unwanted watches offer convenience in exchange for a lower price than you could get at a local, expert watch buyer in South Florida. While it may seem like a hassle to get in your car and drive to several locations on a beautiful afternoon, you could realize a much higher price by going to an experienced buyer who can handle and exam the watch closely. The Internet has many resources for selling valuable watches; however, taking your timepiece to an established, certified jeweler is still the most reliable and trusted way to secure the best price.
Related articles