Although precious metal prices have dropped a bit from their high point a couple of years ago, they are still high enough for you to get a good return on your investment if you are looking for a way to raise funds for a vacation or a project. Old jewelry that is sitting in your attic from generations ago or your own jewelry that is in your personal jewelry box can be sold for cash in Boca Raton. The best place to start is by looking in your own mother's and grandmother's jewelry collection for pieces that have monetary value, but no sentimental value. If the jewelry is made with gold, silver or precious gemstones, it is worth money to jewelers.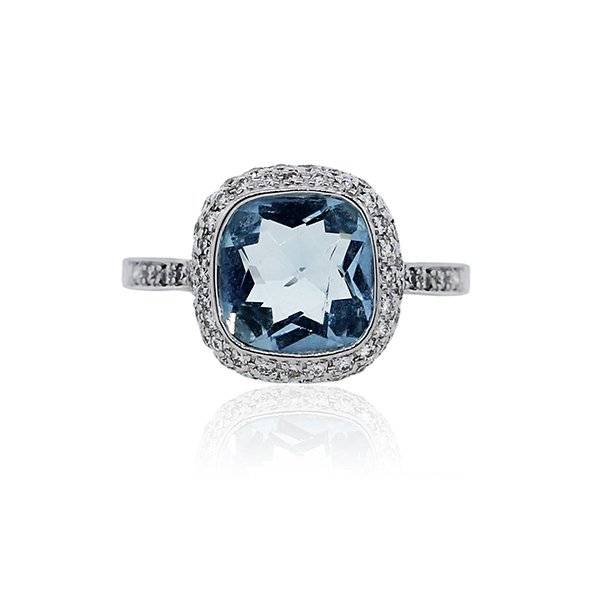 One of the reasons that jewelry can be sold for cash is that it is one of the most recyclable materials and has been for centuries. Metals such as gold or silver can be melted down and remade into a brand new piece by a jewelry artist. Buying your jewelry is a good bargain for jewelry stores because they get a better price from you then they would if they bought gold directly from gold sellers.
Selling Your Gold
When you are ready to sell your gold and precious gemstone jewelry, make sure you are working with a reputable company by looking them up in the Better Business Bureau and similar websites. You want to get the best value for your jewelry and not get cheated.
Remember that there is a difference between retail price and melt value. However, it helps to get a few appraisals because some pieces may be collectibles if they are rare or made by specific designers. Retail value is the price a customer would buy a piece of jewelry in a store. Melt value or scrap value is judged by weight and quality of the materials as commodities.
Dealers measure precious metal scrap by weight. They will calculate the value of the weight multiplied by the value for karat density. In other words, if your gold ring is made of 24k gold, it is worth more than 14k gold. This is because there is more gold in the metal mixture for 24k. There are several free precious metal calculators that can approximate what your jewelry is worth in cash. Remember that prices change daily and quality of materials affects the price.
Jewelry made by a famous designer that is in perfect condition can snag more than the scrap value. For instance, companies such as Tiffany & Co. have been making high-quality jewelry for decades. Since jewelry tends to wear well other than dirt or tarnishing, it generally retains its value or becomes a collectible in this circumstance. Therefore, if you have vintage Tiffany & Co. jewelry languishing in your collection, you may be surprised at the amount of money that you can get for it in Florida.
How Quickly Do You Want to Sell
The law of supply and demand is thriving in the jewelry business. If you are in a rush to sell your gold, you will not get the best deal on it. You can sell it faster if you are willing to take the first offer that you get, but desperation is not a good business partner. Gold buyers are in business to make money, therefore they will give you the least amount of money that they can. You may also run into some scams or fraudulent businesses.
To get the best value for your old jewelry in Boca Raton, you should examine your buyer and have them give you an appraisal with a clear written receipt of how the price is based. You can sell your jewelry collection to a pawn shop, but take your time to determine that their price is the best one you will get before you make that choice.
Do Your Research
Here are some steps to take before you sell your jewelry:
Get an approximation of the market value of your jewelry by checking online for sales of pieces that are similar to yours.
Determine if the retail value is higher than the scrap value.
Go to a minimum of three to four shops to get appraisals on what you are selling.
Decide how much time you want to spend on selling your jewelry, and how much money.
Online Auctions
If you are familiar with the process of selling on sites such as eBay that use an auction set up, this can be an option for selling your old jewelry. This is a time-consuming option that works best if you have plenty of time to sell. You can start by looking at pieces like yours on eBay to get a comparison. You can also learn a lot of techniques by studying how other people sell their jewelry. The problem with selling on an auction site is the besides the time involved, you can easily get caught up in paying numerous fees and you need to take pictures to post online. Most auctions sites require that you have a PayPal account for payment. In addition, using this forum is no guarantee that you will get the price that you want for your jewelry. You may lose money due to fees.
Other Gold to Sell
Besides jewelry, you can sell other precious metal items for cash. Gold coins, medallions or dental gold can all be sold. As with jewelry, coins and medallions may have a higher value as collectibles than they do as scrap. It is worth your time to investigate this possibility before you go to a gold buyer.
For a quick look at today's gold value, you can go to the World Gold Council. While it continually fluctuates, at least you have a starting point.
A Word of Caution
Do not turn over your gold unless you get a receipt and estimated value from the buyer. If they want your gold and tell you they will send you a check without any kind of confirmation, you may never see it again.
Also, not all gold-looking jewelry is actually gold. Some is goldtone or painted gold color, while others may be gold plated. Gold-plated jewelry is made with a very thin veneer of gold over silver.
Related articles