Tips To Use When You Sell Diamonds in Boca Raton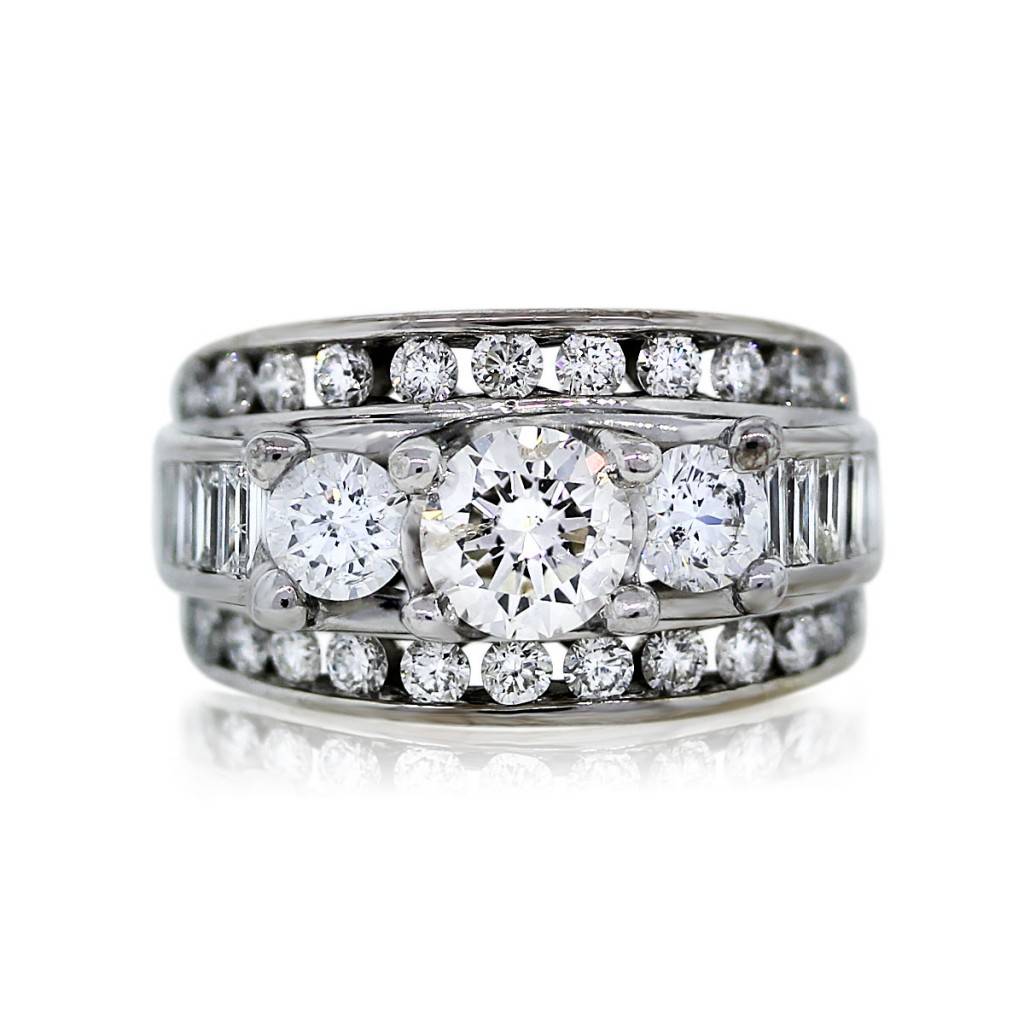 The jewelry box in your home is actually one of the greatest treasures that you can look up to. A part from defining your economic status in society, jewelry can also be a wonderful way of preparing for the future. Think about that diamond watch or golden ring that cost almost more than everything else you have in your home. You may have acquired it as a wedding gift, or inherited it from your grandmother. Either way, its value remains significant, especially with the rising need for gold and diamond jewelry by jewelers in Boca Raton and across the world.
There are various reasons why you may want to sell diamonds in Boca Raton. If you happen to undergo a divorce, and at some point you become unable to pay for your bills, this could be an opportunity to make use of your jewelry. Some people also tend to sell their old diamonds in order to obtain funds to purchase newer and more modern jewelry available on the market. All these and many more others are substantive reasons for selling gold and diamond jewelry in your home.
However, before you make the final decision to do the sell, there are some considerations that you do not want to overlook. Given the value associated to diamonds, you really want to get the best deal that will have you get something realistic out of the sell. This requires you to take your time and conduct a research to find out the best mechanism to use to ensure you sell your diamond at an optimum price.
There are several places and shops where you can sell your diamonds in Boca Raton. If you listen to advertisements on radio, television, or by browsing through renowned websites could be a good way of locating the best jewelry shop where you will sell your old diamonds.
The scrap jewelry market is huge, and is ever experiencing a growth throughout the years. As the market grows more dealers tend to come up. This in turn increases your options for selling your diamonds. The prices keep fluctuating every now and then. However, by keeping a keen eye on the market, you will realize profitable results out of your sell. The following tips are fundamental for you when planning to sell diamond in Boca.
Know What You Have
Jewelry is such a broad term that could refer to anything made of diamond, gold and or any other precious metal. For this reason, you will expect to get different quotes for the different jewelry that you may be in possession of. It is a great idea for you to consider selling that old diamond watch that you inherited from your grandfather. However, you need to ascertain that it is indeed made of diamond before you consider selling it as jewelry. Before rushing to diamond buyers in Boca Raton, verify the authenticity and quality of the jewelry.
It is not easy to tell whether or not your jewelry is real. Some of them may just contain a coating of a certain precious metal and are disguised as jewelry made up of the metal in question. If you are not sure of the actual authenticity of your jewelry, you can look for testers and buy them online.
Gold and diamond testers are used to tell the content of the said precious metal in a given substance. There are color scales that you can use to determine the quality of your diamond jewelry. Depending on what karat it is, the jewelry should display a certain color. Jewelry of different karats will always differ in color and this can be used as a distinguishing characteristic.
Hire an Appraiser
You probably still remember the price for which you bought that wedding ring. It might have been very expensive then. However, the time you have spent with it means its value has changed either by increasing or decreasing. The place where you bought your jewelry may not be similar to where you intent to sell it. For this reason, you require a local appraiser in Boca Raton.
An appraiser will help you to determine the resale value of your jewelry. The insurance value of the jewelry could work in this case. However, in most cases it is always inflated. Find out what its actual value is if you resell it at that particular time and place. In the event that you are selling it on your own, it is essential that you know all the facts about the jewelry. This gives you a better bargaining ground. Ensure the appraiser is someone who specializes in jewelry to avoid inconveniences of incorrect appraisals.
Set a Realistic Price
There are many diamond buyers in Boca Raton. Before you approach them for purposes of selling your diamond jewelry, they already have a certain price in mind. Setting your price expectations too high can be so disappointing in the event that the buyers do not agree with it. The price should be set within the limits of the market value of the jewelry. This can be done through an online research, visiting retail shops or asking the appraiser for appropriate guidance.
You need to consider all factors that will influence the price of your jewelry. The best time to sell your diamond wedding ring is during the festive season when most weddings are scheduled. During this time, the demand is usually high and as a result, you get to fetch the best out of the sell. You may consider mounting advertisement posts online to attract more buyers. Compare your prices with other shops selling wedding rings in South Florida. This ensures the price you quote is realistic.
Find Out Your Selling Options
 As a jewelry seller, you are subject to two main options of either selling to individuals, or to a jewelry industry. At this point, your major consideration should not be the amount you get out of the deal but the time you require to complete it. Selling to someone in the jewelry industry will save you time. In such industries, there are well laid down procedures used to complete the transactions in a professional manner. However, if you can find someone worthwhile in the public, you can consider selling the jewelry to them.
Emotional Preparedness
Jewelry is often a symbol of passion. It can be quite a challenge to part with them if you are not emotionally prepared. Detach such sentimental values to the selling since it could make the value of the jewelry appear to be high to you when it is not in real sense. Avoid regrets by selling only what you are emotionally ready to let go. You do not want to sell jewelry and begin to hunt for it after a short time. Be sure to pay more than what you had sold it for in case you decide to repossess your jewelry.
There are several options for you when looking for where to sell diamond in Boca Raton. There are advantages and disadvantages of each of these options. They include:
Pawnshops
eBay
local jeweler
auction house
craigslist
a diamond buyer
 Using the above laid down tips will make your experience of selling gold in Boca Raton a wonderful one.