Diamond Consumption is up: Good News for Selling Diamonds!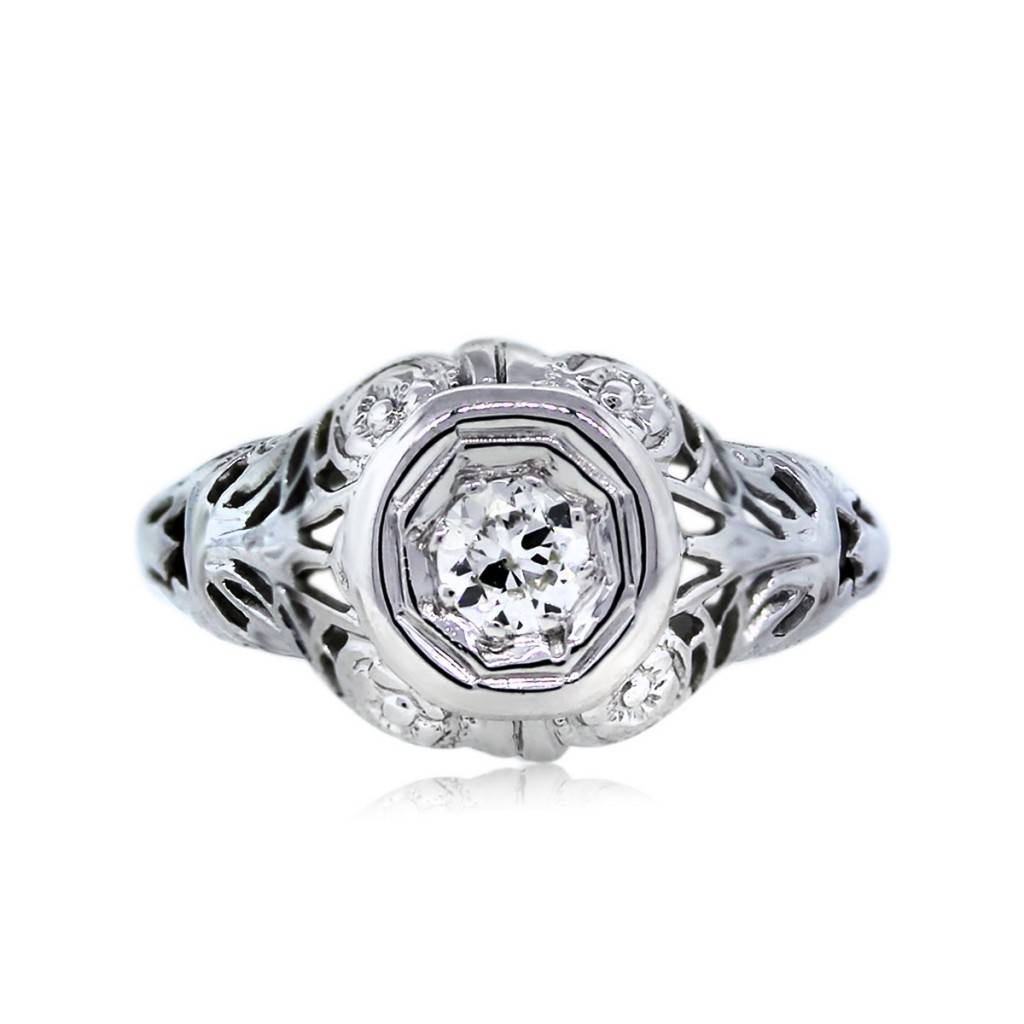 Diamonds are one of the most popular gifts money can buy. Whether it is for an engagement ring or another special occasion, diamonds make a statement that few other gifts can make. In fact, demand for diamonds is increasing dramatically year after year. Despite the financial crisis of 2008 and the global economic slowdown, diamond sales have been steadily growing and appear likely to continue growing through the end of the decade. According to a report by Bain and Company in December of 2012, worldwide diamond consumption is expected to increase by more than 60% by 2020. While a sizable portion of that growth is from the emerging middle classes in countries like India and China, there is still a growing popularity of diamond rings in the United States and other Western countries as well. In fact, the United States diamond market is worth $27 billion per year, which is more than three times China's current annual diamond market. As one of the leading metropolitan areas in the United States, the state of Florida is among the leaders in buying and selling diamonds, particularly in Boca Raton and South Florida in general.
Diamond high fashion
Along with the increase in diamonds among the average American, celebrities have been driving a new series of trends in the jewelry business, and particularly in the most popular (and expensive) diamonds being purchased and worn today. Some examples include:
Kim Kardashian – Kanye West and Kim Kardashian have been in the news a lot lately, including Kanye's decision to buy Kim a diamond engagement ring estimated at a cost of over $8 million. The ring, sold by Lorraine Schwartz, contains a massive diamond set in solid gold. With such a sparkling piece of jewelry on Kim's finger, it is no wonder that their engagement has been all over the news!
Beyoncé – While Beyoncé is known for her famous lyric "If you like it than you better put a ring on it", it is Jay-Z that took that message to heart. When Jay-Z proposed to Beyoncé, it was with a massive 18-carat diamond ring. The diamond is cut into a rectangular shape and is set in white gold.
Melania Knauss – When it comes to the real estate world, there are few names more recognizable than Donald Trump's. Trump is known for doing things big, and that was no exception when he gave his then-fiancé a 15-carat emerald-cut diamond ring, with an estimated value over $3 million. The massive diamond is set in a platinum ring, and was purchased from the House of Graff in London.
Duchess of Cambridge Catherine Elizabeth – It is not just Hollywood celebrities and real estate moguls that are driving the trends in the diamond industry. Prince William, Duke of Cambridge, gave his fiancé a truly magnificent engagement ring. It contains a sapphire surrounded by 14 small diamonds. While this particular ring is "only" worth around $137,000 today (which admittedly is far less than some of the Hollywood elite spent on their engagement rings), this specific ring has more significance than almost any other. That is because the sapphire ring was worn by the world-famous Princess of Wales Diana. Sometimes, intrinsic value simply trumps mere cost. Princess Diana's ring has started an overall trend towards engagement rings with an alternative to diamonds in the center, with smaller diamonds surrounding the rock. Time will tell if this is simply a fad or a long-term trend.
Getting a fashionable diamond
While most of us cannot afford anywhere near the amount of money some of the worlds wealthiest spend on their engagement rings, we can still learn from their stylistic choices and find diamond rings that are more in our price range. One of the ways that we can afford far more than we otherwise would is to sell some of our old jewelry in order to then buy new jewelry. For example, if you have some old jewelry that is sitting in your bedroom or even in the garage that is never being worn and is simply taking up space, you can sell it to a reputable jeweler and use the money to get a fashionable and modern diamond ring as an anniversary gift. Not only will you de-clutter your home, but you'll be able to make your spouse happy in the process!
Before buying or selling any jewelry, it is absolutely crucial that you go to a reputable and well-established jeweler in South Florida or Boca Raton. In addition to getting the full value of your old jewelry, you will also get a fair and competitive price on whatever diamond you decide to purchase with the money. In addition, a well-established jeweler will have a much wider selection than a small shop or one that is still building up its reputation. Finally, working with a large and trusted jeweler will give you access to their array of cleaning and maintenance services for the inevitable point in the future when you will want to perform some upkeep on your new diamond ring.
Raymond Lee Jewelers is the best Jeweler for diamonds and estate jewelry in Boca Raton. In addition to carrying on of the widest selections of jewelry in all of South Florida, Raymond Lee Jewelers has been in business since 1983, with a very long list of loyal and satisfied customers. Raymond Lee Jewelers knows what it takes to provide the level of customer service and value that everyone deserves. Best of all, our service department is second to none throughout the state of Florida. In addition to having a highly qualified staff capable of cleaning or repairing your diamonds, we also can repair watches, and create fully customizable jewelry specific to your needs. Over three decades of being in business, Raymond Lee Jewelers has earned a reputation as the most trusted Jewelry Sales and Service center in South Florida, so you can rest easy knowing that your diamond ring (or other jewelry) will be safe and quickly repaired by our expert staff.