Rose Gold Wedding jewelry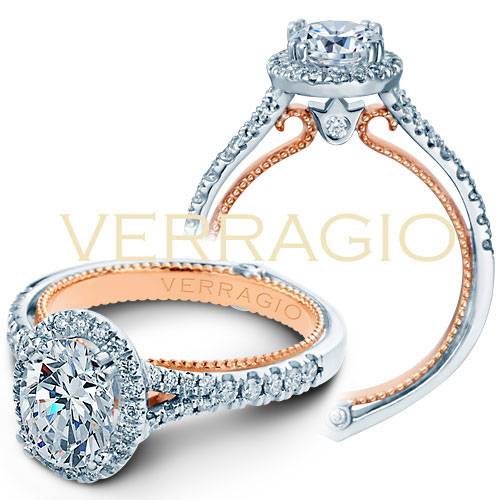 Rose gold wedding jewelry is taking the bridal world by storm! Brides from coast to coast are choosing the romantic pink-hued metal over the more traditional metals of yellow gold, white gold, sterling silver, and platinum.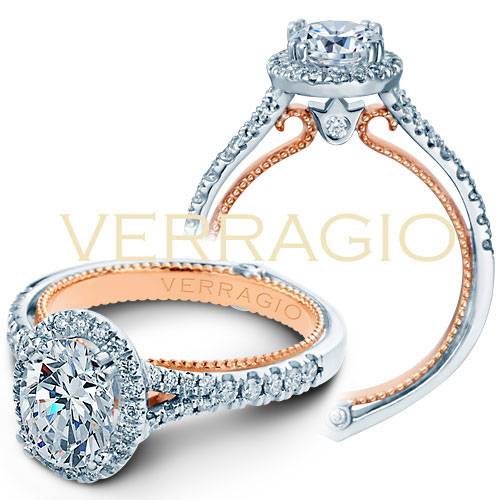 The metal, which is actually an alloy of gold and copper, begain appearing on the must-have list of brides in 2013 and the look has only gained momentum every since. Ever since rose gold began to reemerge as a desirable option the movement has gained some seriously famous advocates. Jewelry designers including Neil Lane and Simon G and celebrities such as Lauren Conrad and Kerry Washington have shown their affinity for the precious metal. Lane recently designed an elegant platinum and rose gold diamond engagement ring for former Bachelorette Desiree Hartsock, and Conrad shared photographs of the rose gold solitaire that her fiance presented her with on her website while Washington rocked a rose gold watch and matching clutch on the red carpet at the Spirit Awards.
Celebs aren't alone in loving this trend though, brides everwhere are turning to rose gold pieces for more than just their engagement rings and wedding bands. Rose gold baubles and accessories have an incredible number of benefits in addition to simply being beautiful. Among the plentiful benefits that the subtle shade offers is being flattering for any skin tone, from fair to dark, rose gold pops against every woman's skin. The metal also plays well off of any color or pattern of clothing, and layering and pairing rose gold with other colored metals is a quick way to project an elegant image. If you are looking to make a splash with your rose gold savviness, try pairing your best pieces with other statement jewelry such as oversized necklaces and dangle earrings. In fact, there is really no wrong way to wear this versatile metal.
If you are truly enamoured with the rose gold trend, never fear, jewelry isn't the only way to incorporate the soft color into your wedding day. You can choose bridesmaid dresses, heels, cosmetics, decor and a host of other wedding accessories and necesseties in the shade to tie every aspect of your special day together in a cohesive and gorgeous way.
While sources like bridal magazines are always a good place to start when planning details for a wedding, Pinterest is hands down the best resource to find tips, photos, and ideas that you would have never thought of. Check out tons of boards and pins suggesting ways that you can utilize rose gold as place settings, favors, centerpieces, flowers and even invitations. Expect to find unbelievably cool ideas that you will want to make your own!
Rose gold cosmetics are even on the rise, our picks for best rose gold products are Maybelline's Color Show Gilded Rose nail polish (available in drug stores) and Urban Decay's Naked 3 eyeshadow palette. Pair these phenomenal products with rose gold jewels and accessories and you've got a sweet romantic feel with just the right amount of a vintage appeal all set to bring you joy on your wedding day.