The beauty of being a watch lover is that you get to explore all types of watches. Cheers to brands like Rolex, there is an unending collection to dive into. You have the opportunity to study unique pieces like the Submariners and Day-Dates. The Rolex Sky-dweller is also another of Rolex's bands that may be difficult for you to overlook. Undoubtedly, there is an appeal to it. The kind that you wouldn't find in many other collections.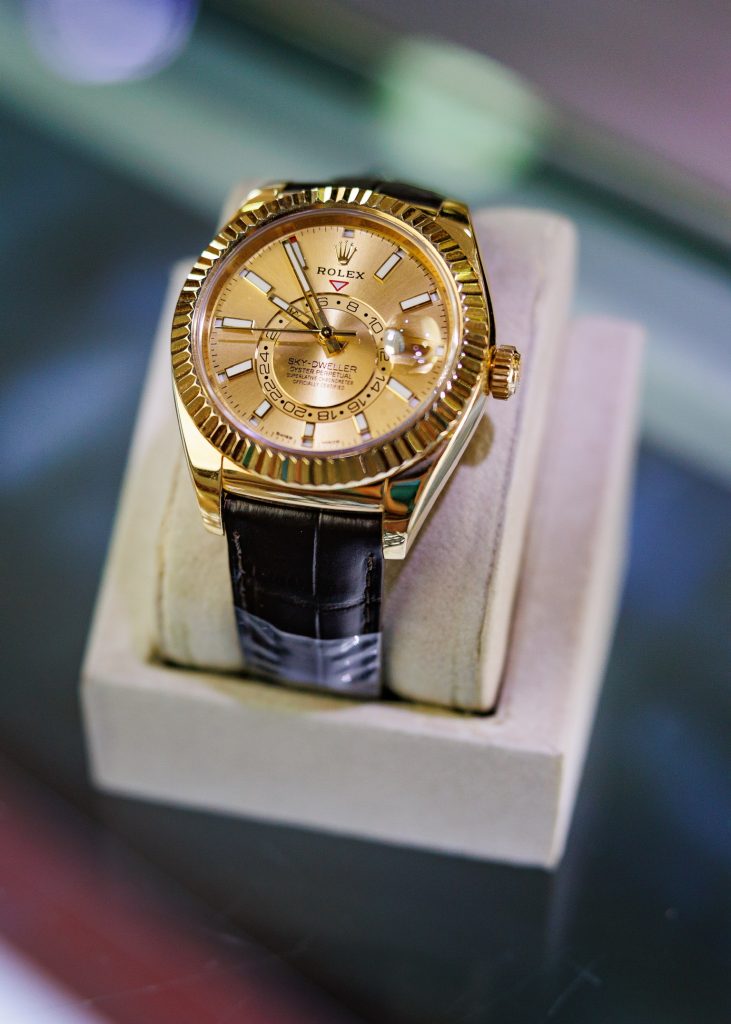 All Rolex collections in their time and age have made an impact. Some of them like the sky-dweller are still very much in vogue. But none is quite like the Rolex sky-dweller. Here is why many watch collectors and enthusiasts find it attractive.
In case you didn't know watch collectors have a strong passion for timepieces. They are like me, and you. However, with a flair for time-pieces and everything that has to do with watches. They appreciate the quality of craftsmanship and attention to detail. They also love the historical significance of luxury watches. These individuals may have an interest in watches as a form of art, a symbol of status, or as an investment.
For many luxury watch collectors, their collection is a reflection of their personality. For others, their collections reflect their interests and values. Watch collectors and enthusiasts have been around for a long. For clarity, since the invention of timepieces. Kudos to them, and, the designers, we have a trend of improvement with the Rolex Sky-dweller.
The Genesis of Watch Collectors Love for Rolex Sky-Dweller Watch
As earlier stated, Rolex has always prioritized evolution. As far back as the 1900s, they were making some of the best watches. And in truth, they have hardly stopped in any decade. In the last decade, the Rolex brand introduced the Sky-dweller watch/m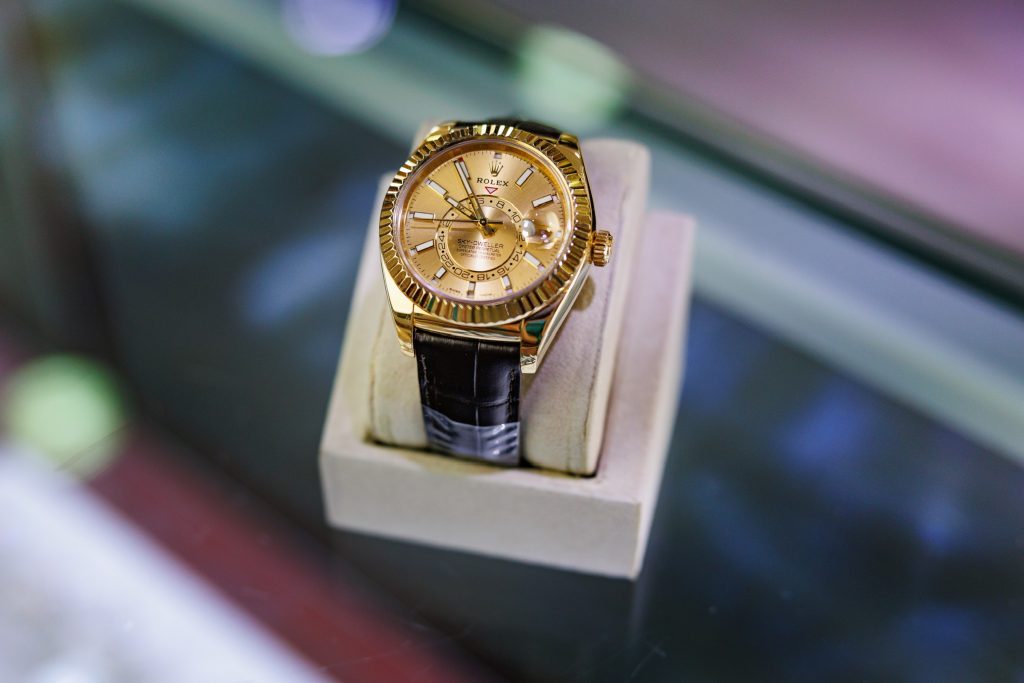 Let's call the Rolex Sky-dweller the youngest' collection! It first appeared in 2012, and of course, it stormed the scene as a modern watch.
One of the features that convinced watch lovers of its eternity were metals. Making its debut in the Basel world in a special way, it is no surprise that it rose to fame easily. It is no sports watch like the Submariner, Daytona, or GMT- master. It is, however, special in many ways, and several people consider it one of the best watches today.
What makes the Rolex Sky-Dweller special to Watch Lovers and Collectors?
The Rolex Sky-Dweller is unique and sophisticated. It is unique because it doesn't have sporty functionalities like the Submariner. It is one of those watches that combines innovation and luxury. And it does it in a way that other timepieces cannot match. Here are some of the things that make the Sky-Dweller special: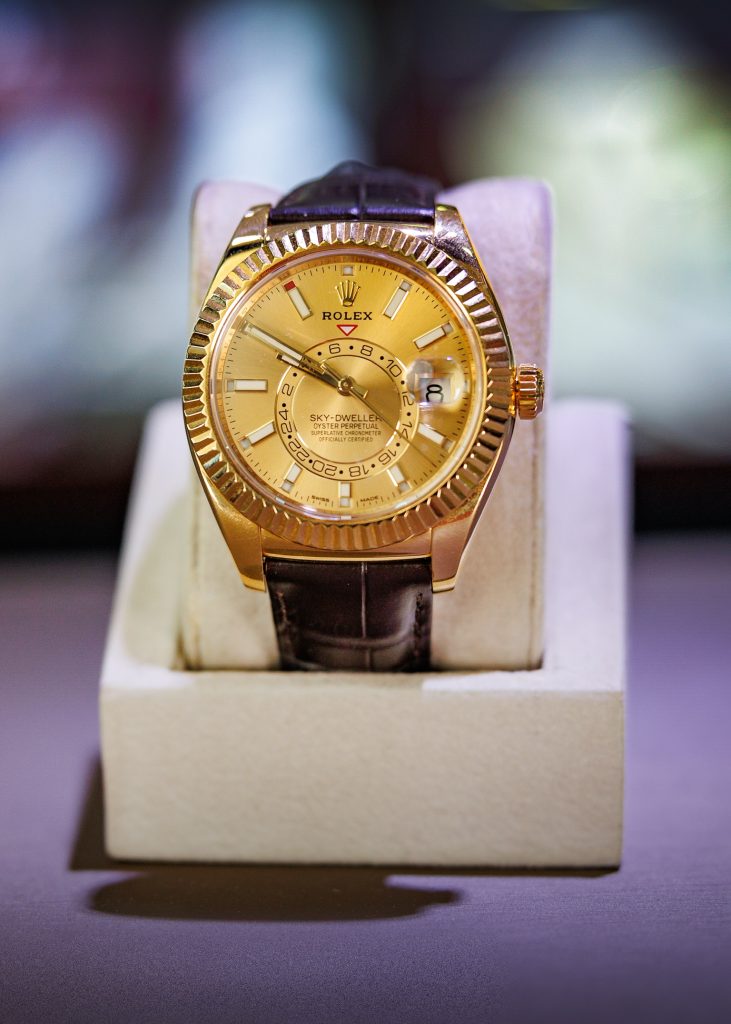 Dual Time Zone
The Sky-Dweller is for frequent travelers who need to keep track of multiple time zones. It features an innovative dual time zone. This allows the wearer to simultaneously view the time in two different time zones. So, it is not only that you can view the date and time and month of one place at the center hand. You also get to check out the time, and month of another zone placed at the off-center on the dial.
Annual Calendar
The Sky-Dweller features an annual calendar. It is possible that you haven't heard of this. So, here it is: An annual calendar on your watch means that it only requires adjustment once a year. It doesn't matter when the days of the month vary. The clock automatically starts to read right as soon as you get into another month. This is a significant improvement over a standard calendar. With a standard calendar, you need to manually adjust at the end of each month with less than 31 days.
Ring Command Bezel
The Sky-Dweller's bezel has Rolex's innovative Ring Command system. This is important because it allows the wearer to set the watch's various functions.
Precise Movement
The movement of a Rolex watch is one of the determinants of key functions. So, it is one of the areas where designers have excelled over the years. And with the Sky-dweller, the designers have indeed stood out.
The Sky-Dweller has Rolex's in-house Caliber 9001 movement. This is one of the most accurate and reliable movements in the industry. It handles the time, and date placement. You get to see the minutes, seconds, and the date of the month too.
Elegant Design
The Sky-Dweller has a distinctive design that sets it apart from other Rolex models. It features a fluted bezel, which adds a touch of sophistication to the watch. It also comes in a variety of precious metals and dials colors to suit any style.
The combination of these features is the best thing to happen to a sky-dweller watch. The combination is what makes it such an elegant timepiece.
42mm Oyster Case
The Sky-Dweller is in a 42mm Oyster case. This case is special because it is from a solid block of corrosion-resistant Oyster steel or 18k gold. The case is water-resistant to 100 meters and features a screw-down winding crown. It also has a power reserve of about 72 hours.
Multiple Dial Options
The Sky-Dweller is available in several options, including black, white, and blue. The dial features oversized hour markers and hands. These are with luminescent material for improved visibility in low-light conditions.
The Beauty of The Rolex Sky-Dweller Watch
This watch is not only a functional timepiece, but also a work of art, and beauty. Here are some of the features that contribute to the Sky-Dweller's stunning design:
Elegant Dial
The Sky-Dweller features a beautiful dial. This dial is available in a range of colors and materials. The dial is easy to read and features the watch's various functions.
High-Quality Materials
Rolex is popular for its use of high-quality materials in its watches. The watch is available in a range of materials, including 18k gold, white gold, and platinum. All these add to the watch's luxury and prestige.
Bracelet
The Sky-Dweller bracelet can be comfortable and stylish. The bracelet can be stainless steel or gold. It also features a secure clasp that ensures the watch stays in place on the wearer's wrist.
Attention to Detail
Rolex watches are famous for their meticulous attention to detail. Like most Rolex watches, the Sky-Dweller is also that watch with many details. The attention is present in the fine engraving on the bezel to the intricate details on the dial. Every aspect of the watch helps to create a stunning aesthetic.
Rolex Sky-Dweller is a watch that is as beautiful as it is functional. Its elegant design and use of high-quality materials make it a luxurious timepiece. So, every watch lover picking this does not have to worry about its ability to make a good impression.
The Rolex Sky-Dweller Watch Is A Status Symbol
Many people consider The Rolex Sky-Dweller to be a status symbol due to its high price. Some watch lovers see it as symbolic because of its exclusive design. Sometimes, it is about its reputation as a timepiece. The Sky-Dweller is one of Rolex's most complicated watches. It features dual time zones and an annual calendar. Of course, it also has a unique Ring Command bezel that allows the wearer to adjust the watch's functions.
With these unique features, it is easy to see why and how it is a status symbol. Here is what getting a Rolex sky-dweller means to watch lovers.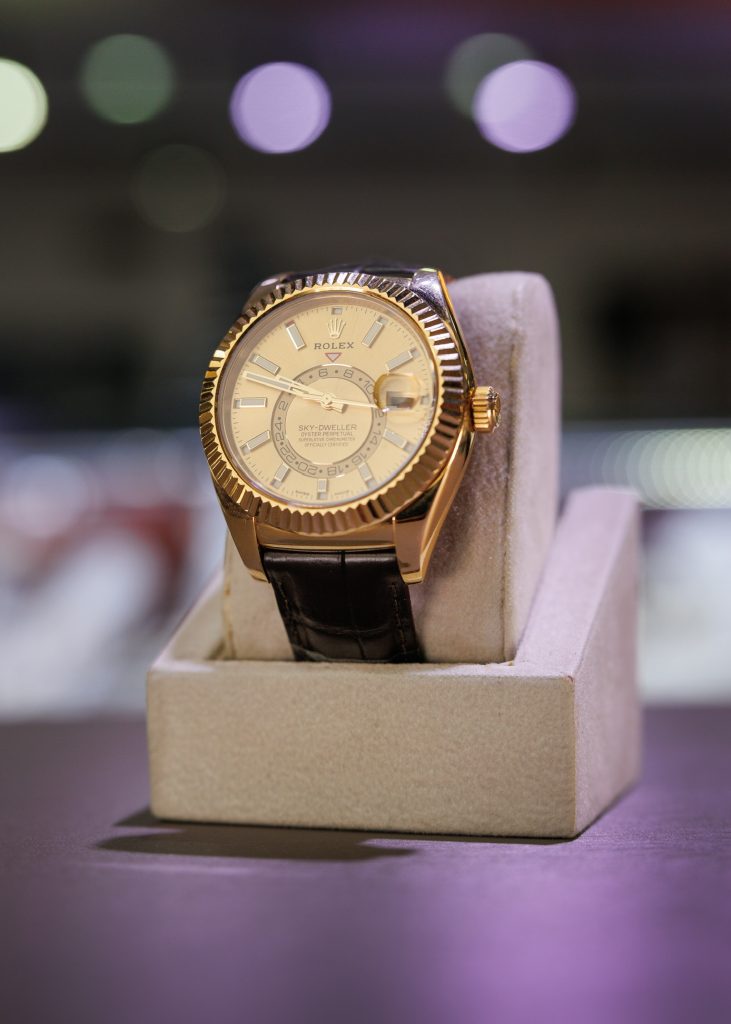 Exclusivity
The Rolex Sky-Dweller is not a watch that is easily attainable by everyone. It has a high price point and is typically only sold through authorized Rolex dealers. This exclusivity can add to its appeal as a status symbol.
Craftsmanship
Rolex is popular for its attention to detail and commitment to quality craftsmanship. The Sky-Dweller is from premium materials, so it fits in with the original Rolex brand. It also features intricate mechanisms that keep accurate time over the long term. This attention to detail can contribute to the watch's prestige and status.
Brand Reputation
Rolex has been a respected brand in the luxury watch industry for over a century. The brand has high quality, exclusivity, and success. These things contribute to the Sky-Dweller's status as a symbol of wealth and success.
Design
The Rolex Sky-Dweller's design sets it apart from other luxury watches. It features a large face and a unique bezel design. It also has intricate dial detailing that makes it recognizable. The watch's design can contribute to its appeal.
Functionality
The Rolex Sky-Dweller is not only a luxury timepiece, but it also features a range of functions. For example, the dual time zone feature can be helpful for those who travel frequently. Similarly, the annual calendar can help keep track of important dates and events.
Investment Potential of The Rolex Sky-Dweller
The Rolex Sky-Dweller watch can be a good investment for those who are looking for a luxury timepiece. If you are a lover of watches looking for one with the potential to appreciate over time, here you have it. Check out some factors that contribute to the investment potential of the Sky-Dweller:
Brand Name
Rolex has been around for so long. So, it makes sense that any collection they put out will resonate with watch lovers. While there is no disputing the need to confirm authenticity, it is just easier to trust the Rolex brand.
The branding is why investing in the Rolex sky dweller is also advisable. Because of the brand name, there is tendency that you will get your money's worth if you ever decide to resell.
Limited Production
The Rolex Sky-Dweller is a complex watch that requires a high level of craftsmanship. As a result, it is not produced in large quantities, which can create scarcity in the market. Limited production numbers can help support the resale value of the Sky-Dweller.
Rarity
Some models of the Sky-Dweller are rarer and more sought-after than others. Rarity can contribute to the investment potential of the Sky-Dweller. This is because rare models may appreciate value more quickly than others.
Condition
Like all luxury watches, the condition of the Sky-Dweller has a significant impact. Watches that are in excellent condition are more likely to hold their value over time.
Demand
The demand for the Sky-Dweller can fluctuate over time based on a variety of factors. Some of the factors are changes in fashion trends or the introduction of new watch models. However, overall demand for Rolex watches tends to be strong. This can help support the investment potential.
Conclusion
The Rolex Sky-Dweller watch appeals to enthusiasts for many reasons. Its advanced technological innovations, stunning aesthetics, and investment potential make it highly coveted. So, among watch enthusiasts and lovers, you can expect to see lovers of sky-dwellers. Whether you are a world traveler or a collector, the Rolex Sky-Dweller should be on your radar.
If you are an enthusiast seeking to add a Sky-Dweller to your collection, take action and explore. There is a range of options available to you. Consider the materials, colors, and features that best fit your style and needs. You may choose to purchase a brand-new Sky-Dweller from an authorized dealer. You could also go for a vintage model from a trusted seller. The points remain that investing in a Rolex Sky-Dweller is a decision that you will not regret.
Take the first step towards owning one of the most sought-after luxury watches in the world. This may as well be the start of your journey to becoming a proud owner of a Rolex Sky-Dweller.