Rolex for Father's Day
As most dads love Rolex's as much as dogs love playing fetch, there is no doubt this luxury watch from Raymond Lee Jewelers will captivate the man who wears the pants in your family. The luxury watch is dapper enough for even the most discerning. Although this timepiece is pricey, making your dad smile on Father's day is priceless, no?
Your Dad is sure to love the unfussy spirit of detailing and embellishments of a Rolex. It's subtle enough for everyday wear and quite unflashy – if you want it to be. Yet, you cannot just spoil your dad with any Rolex for Father's Day.
Boca Raton, Florida's own Raymond Lee Jewelers sells watches for every Dad in mind. Shop Raymond Lee Jewelers for the finest quality in pre-owned luxury watches and the widest selection.
Is your Dad career-driven, a fashionable fellow, or a more audacious man?
1.) Career-Driven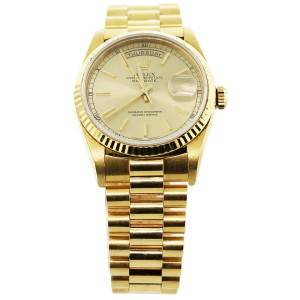 Job-obsessed dads always need to take care of business, even when it requires them to forget about themselves, so why not reward that dedication with a luxurious fashion find he'll wear all year round? Delight your career driven dad with an Estate Rolex President 18K Gold Watch. The watch features a champagne dial and scratch resistant sapphire crystal. With this watch, you'll seamlessly extract your dad from his cubicle to show everyone his Father's Day present.
2.) Fashionable Fellow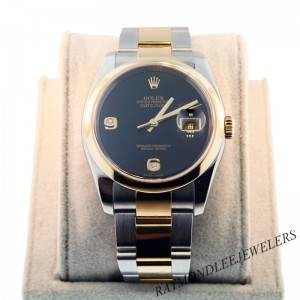 The color-blocking trend never dies, it just excuses itself to freshen up on its gin and tonic and accidentally wanders away for a few years. Thankfully, its making a come back in fashion and two-tone watches are ubiquitous and one of the largest trends in luxury watches. Buy this Rolex Datejust Two Toned Diamond Watch as it's a must-buy for all fashion fanatics. Your add will appreciate your help in adding visual intrigue to his already-stylish outfits.
3.) Mr. Audacious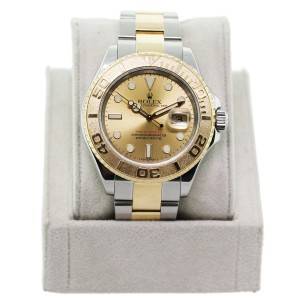 Some dads are just prefer to standout in a crowd and they need a watch that will coincide with their personality. Raymond Lee Jeweler sells a pre-owned Rolex Yachtmaster Two-Tone Watch that will hold a special place in your dad's heart. Assuredly, the watch will add just the perfect amount of pizazz to a simple lazy Sunday outfit and is a modern-must have for any dad who has a bold personality.
What else says "Happy Father's Day" better than a new Rolex to glisten on his wrist?
Images via Raymond Lee Jewelers